By Graham K. Rogers
---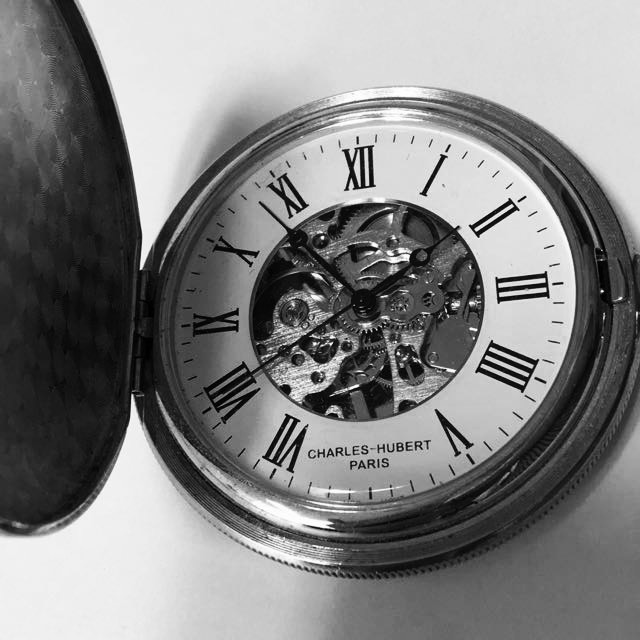 An Apple event that wasn't and hints at more to come; Wall Street wants Apple to buy Disney; Workflow comments and AppleScript; the logic behind computers

While new beta versions for macOS (10.12.4, beta 8) and WatchOS appeared this week, there was no update for iOS, suggesting this is about ready; or there will be another update soon. There was a feeling that something was imminent from Apple and excitement increased when parts of the Apple site went offline for "maintenance".
What happened was for many a disappointment, but I am intrigued. What Apple released with a fairly low-key change to its pages were updates to iPad and iPad mini, new Apple Watch bands, Product (RED) versions of the iPhone 7 and iPhone 7 Plus, an updated iPhone SE, and two software changes: more languages for Swift Playgrounds, and a new video app, Clips that will be released next month.
iPhone Product (RED) and Updated iPad - Images courtesy of Apple

So that's it: a reduction in price of the iPad with an A9 chip and no more iPad Air, a tweaked iPad mini with the A8 processor, cosmetic changes to iPhones and some software? My own feeling is that this is just a clearing of the decks and the next week or two may see some more announcements. There were of course asome new iPad bands and Apple provided a nice GIF to display those.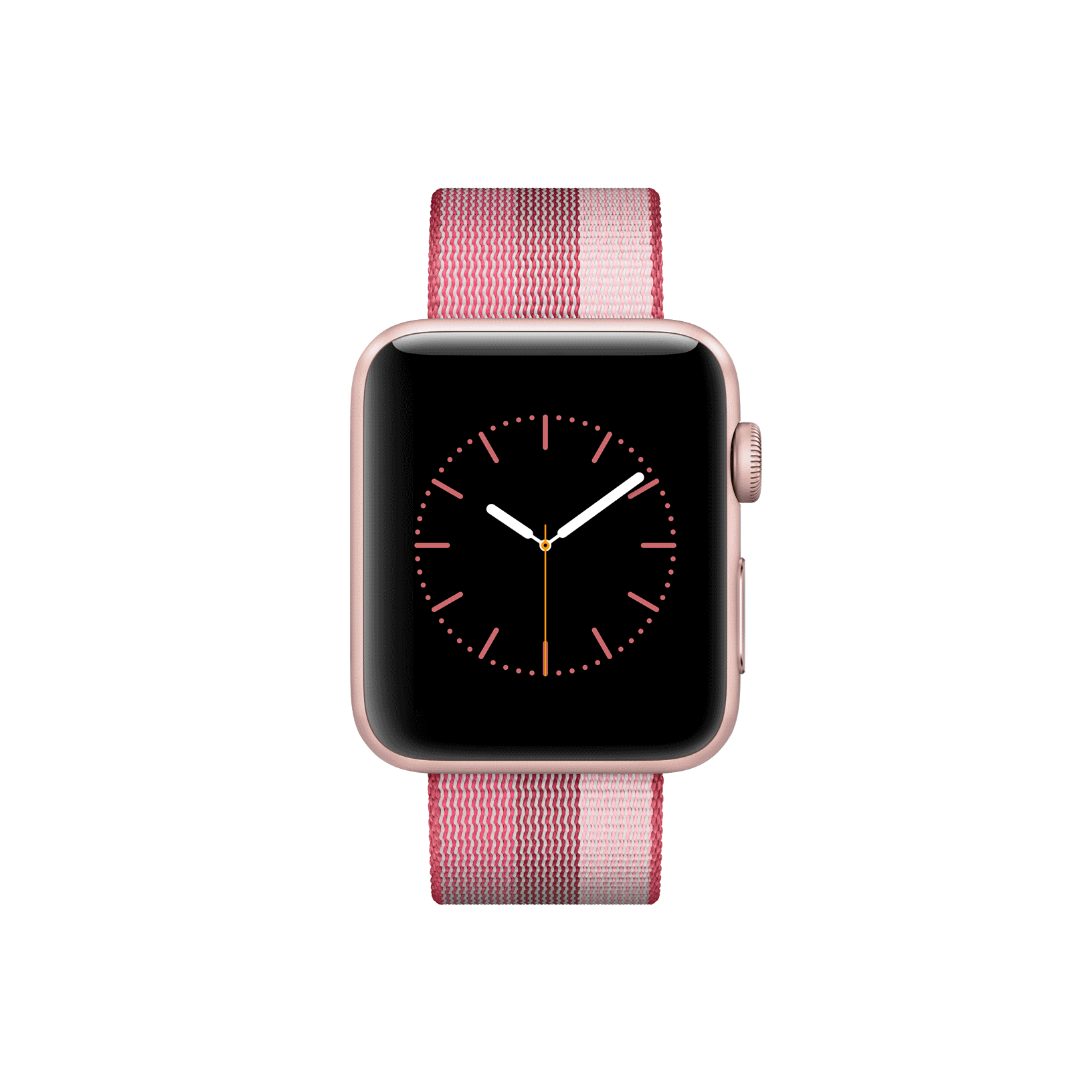 Apple Watch bands - Image courtesy of Apple

Needless to say, there was a glass half full, half empty reaction across the web. I find Seeking Alpha a frustrating site as the commentators are not really concerned (or in some cases, aware) of what Apple is or does (but do see below). What they are after is an answer to the question, if I buy these shares, will they go up? Simple enough really, but that is not concerned with the long-term: next week is far, far into the future for these guys. Bill Maurer comments that this update from Apple was not "that impressive" which is sort of stating the obvious. It was more a consolidation: lower prices, higher capacities, some happy customers.
To give an idea of how weak this view is, there was a comment, "Apple did announce new higher storage versions of the iPhone SE, but the company's announcement mainly focused on the iPhone 7 and 7 Plus." The iPhone 7 has of course been the big seller, but in the middle of the product cycle (we should expect new iPhones in Fall if Apple follows its own patterns), the Product (RED) version is cosmetic. As with last year, a main generator of income will be the iPhone SE as many like the smaller form factor and the new capacities (same price) will continue the attractiveness of the product. And perhaps, if we play follow the patents, there are some really interesting things to come, such as a dock with screen that could be powered by an iPhone or iPad (Christian Zibreg, iDownloadBlog)
All this frenzy has shares of Apple at another all time high (Mikey Campbell, AppleInsider) and some in Wall Street must be in a frenzy; surely it must go down sometime? As he notes, there have been no event announcements so anything is going to be done just by updates, which implies nothing spectacular. We shall see.

Wall Street is always happiest when it is spending someone else's money and the elephant in the room of Apple's overseas "cash hoard" - actually well-invested and being used for strategic purchase - came to the fore in an article by Greg Hoffman on Market Insider (he calls it a "cash pile"): "Wall Street is starting to talk about the possibility of Apple buying Disney". There are indeed some sensible reasons for Apple to do this, especially the concern over content for Apple TV. Apple has a long relationship with Disney and Steve Jobs ended up being the largest shareholder when he sold Pixar; but Pixar was always kept at a distance from Apple.
Of course, with Netflix (available via AppleTV) scoring highly with original content; and Amazon also picking up some high marks here (but not on AppleTV) there is some thought that Apple should make its own shows. It has started with some low-key offerings. Disney should be the killer app; but Disney already has so many contracts with cable suppliers and other content providers that this would not be AppleTV-only for a long time, if ever.
These analysts also note that Apple is global and much of the content is domestic, but that is a killer these days. In the USA, AppleTV is a strong alternative to cable services, while here it is heavily diluted with some of the stars (HBO, Star, Fox) heavily into local contracts that limit what consumers can access.

Last week, after its releases and updates, there was a small announcement that Apple had bought DeskConnect, the developer who created Workflow. This caused a lot of excitement online, even making it into Seeking Alpha (Donovan Jones), with comments that were quite accurate. He writes that Workflow allows users to "create automated functions between other software apps and run those automations on any Apple device, including iPhone, Apple Watch and iPad". That may be why the Apple Automation services are being cut down
Although Workflow was $2.99 it will now be free and its investment strengths may lie in the way users will be able to set up processes for devices that are thought of as Internet of Things (IoT). An interesting Tweet by Curtis Herbert (@parrots) note that "Apple bought TestFlight around this time of the year, and it was previewed as an integrated service at WWDC" and he wonders if this will happen with Workflow. Probably, I would think.


Also commenting on this was Dan Moren who hopes Apple "doesn't plan to shut down the most powerful automation tool for the iPhone and iPad" and he refers to the earlier Automation services reduction and the loss of Sal Soghoian: perhaps Apple Script and the related features are considered too old for modern use. Other comments on this came from Chance Miller (9to5 Mac) who concludes, "the acquisition is good news for pro users who have called on Apple to make iOS more powerful, as well as good news for those who have called the iOS interface overly complicated."

There was also an update to iTunes last week: version 12.6. And then there was a second one. Christian Zibreg on iDownloadBlog reports that the first version had a "new Show on Profile Page toggle" shown that was not there in the later version of iTunes. It was odd for Apple to jump the gun on something like this. I suspect it was either a trial feature or will be available later on.

I spent a lot of time one morning earlier this week (gladly) reading an article on the logic behind computers (Chris Dixon, Atlantic) and how this can be traced (the writer suggests) all the way back to Aristotle. It is an interesting thesis, but the support he includes with some of the references, make fascinating reading. I was aware of Boole (Boolean logic) and the paper by Turing - On Computable Numbers, With an Application to the Entscheidungsproblem - which set the scene for modern computing, but this also brings in several I was not aware of, like Claude Shannon's "A Symbolic Analysis of Switching and Relay Circuits,"

Locally, the Bangkok Post reported last week that the government has introduced new regulations concerning online content for items displayed for sale. Some of the regulations concern delivery charges, and characteristics (size, weight) of items on sale. As online sales are growing fast here, these changes reflect the need for consumer protection. Note also, that with online sales growing rapidly, in the USA traditional stores, like Sears or J.C.Penney, and the malls they are in are now considered endangered (Phil Wahba, Fortune).

At lunchtime on Sunday I would normally have been watching the Australian GP, but as I have cancelled my TV service, and there is no streaming service available in this neck of the woods, I had to make do with the F1 Timing App (over 900 baht a year) and the commentary that comes through that. This is actually fed from the BBC and instead of the expertise of Martin Brundle and David Croft, it was like listening to a tea-party at Wimbledon: polite, dogmatic
Later on Sunday evening (the way things are scheduled) I will watch the MotoGP races live on my iPad and stream that, using AirPlay directly to the television set. I am happy to pay the €99 subscription for that as this gives me all races for each race weekend and access to an archive of videos going back a number of years (although they stil insist on Flash for the Mac). And the Dorna commentators are really good. Perhaps Formula One Management will one day grasp the idea that television is 20th Century and that many now use the internet as their source of entertainment. If they are not watching TV, advertising income drops.
Graham K. Rogers teaches at the Faculty of Engineering, Mahidol University in Thailand. He wrote in the Bangkok Post, Database supplement on IT subjects. For the last seven years of Database he wrote a column on Apple and Macs. He is now continuing that in the Bangkok Post supplement, Life. He can be followed on Twitter (@extensions_th)