By Graham K. Rogers
---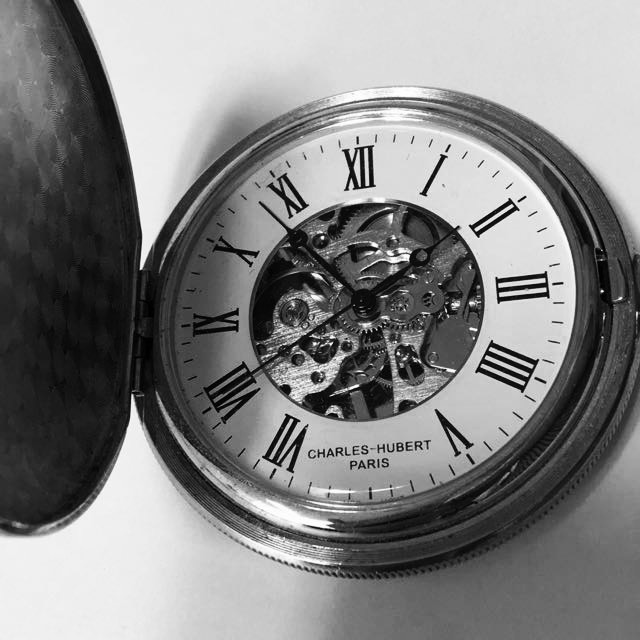 An internet-connected vibrator and data sharing. Other IoT security and product availability. Lots of Apple-connected stories and rumours in the last days or so. New Apple stores in USA, Germany and China.

I must admit my own experience of IoT devices seems to be rather limited: lights, locks, sensors and plugs; but a report I read earlier today puts the subject on a different level (and I am trying really hard to avoid innuendo and puns).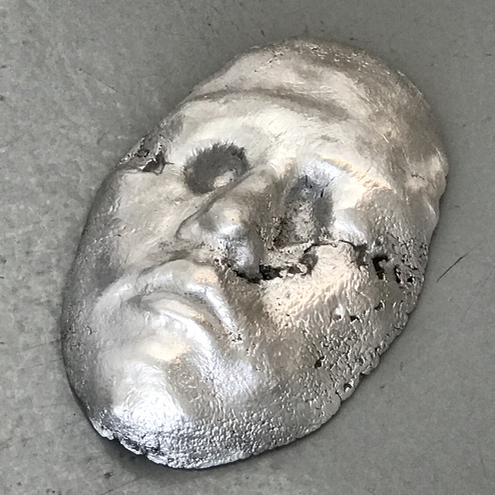 A story in The MacObserver (Jeff Gamet) reports that a company in the USA has been ordered to pay $3.75m "for collecting personally identifiable information about its We-Vibe vibrator users without their consent."
Some of the information gleaned, such as intensity settings, dates and times, because the device could be remotely control (I am having trouble imagining this) was then linked to email addresses and all was stored on the company servers. The intention was to help them improve the product, but Jeff Gamet rightly comments that a line was crossed in using data from what should be people's most private moments.
This whole of IoT devices and their security area is turning into something of a hornet's nest and it should not be so. Companies do not need to access data that identifies users; developers need to work on effective security; and users also need to be selective in what they put online, as well as entering effective passwords.
I know I am biased towards Apple, but the relatively expensive HomeKit chip - which also comes with a not so easy path to acquire the chips - does provide some peace of mind. Currently this is a small level of protection in a product area that is growing quickly as inevitably some will try to make a quick buck and take shortcuts.
I had a look earlier today at a couple of new IoT devices that had arrived in one of the retailers I visit in central Bangkok and despite this outlet being billed as an Apple Premium Reseller, like all the others carrying that label, out of the several devices that I would call IoT, one only is HomeKit-capable and that is not shown on Apple's current list as Nokia (Withings parent company now) and Apple are in dispute.
No HomeKit plugs are for 220 volt systems. I was directed to a site selling a Kankunit unit. These are manufactured in China and actually seem well made (at least on the outside). I was also impressed with the iOS app I will need to use for setting them up, which was tidy, unlike some I have seen. I will get these running at the weekend when I have some time.

Some of the items listed are on Amazon, but not all will ship here. However, the last time I looked, things had improved and more can be bought by users here. There is of course an overhead with shipping costs.

Earlier today researchers discovered a number of weaknesses in Mac-related software, like Safari, Tim Hardwick reports (MacRumors). The pwning was at the 17th annual CanSecWest security conference and were revealed in the "Pwn2Own computer hacking contest". There is a lot of money in this. "Samuel Groß and Niklas Baumstark landed a partial success and earned $28,000 after targeting Safari with an escalation to root on macOS, which allowed them to scroll a message on a MacBook Pro Touch Bar". The report outlines a number of other attacks and notes that "affected parties are made aware of all security vulnerabilities discovered during the contest in order to patch them" so we can expect to have some updates soon. But we expect that anyway.

I am a bit disturbed as having been all-out enthusiastic about Apple AirPods and finding, like many others who have written about the product, that they just do not fall out (I can turn my head to the side and shake it vigorously without risk), a local user bought a pair but as soon as he walked out of the house they began to fall out. I am mortified.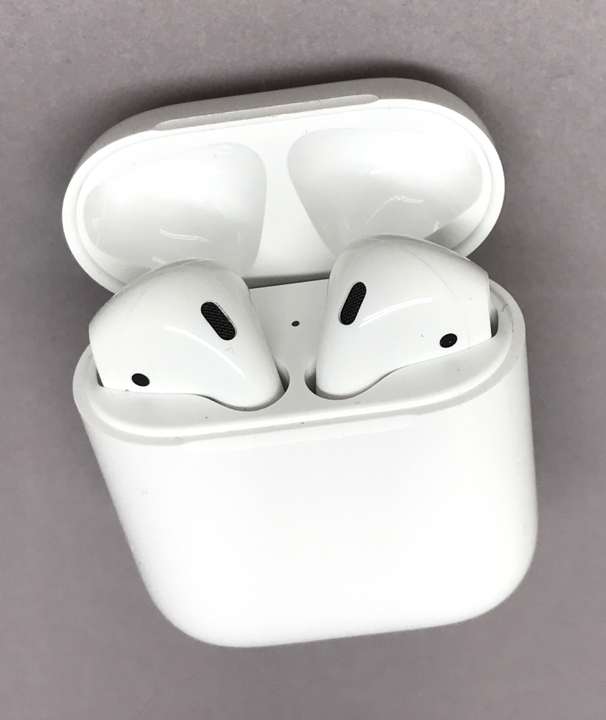 I went through the checks of making sure he had the right one in the right ear, and then where they came from, but these seem legitimate from the photographs he sent. He is going to have another go, but this sounds like the first case I have ever known of these falling out, and I am still in a state of disbelief.

Apple share prices continue to rise even though only a few months ago some of those expert analysts were predicting doom (again). There are a couple of reasons right now, one of which is the current political climate, but one hopes this is not one of those situations in which the political steam eventually runs out. The iPhone is also everyone's favourite with lots of predictions about the iPhone 8 (or whatever it is) and its supposed curved screen. Also confirming that favourite theme is a report that iOS is now capturing 42% of the US smartphone market, although I expect some will report that as Android and others take more than half. Mitchel Broussard (MacRumors) outlines figures from Kantar Worldpanel for the period November 2016 through January 2017.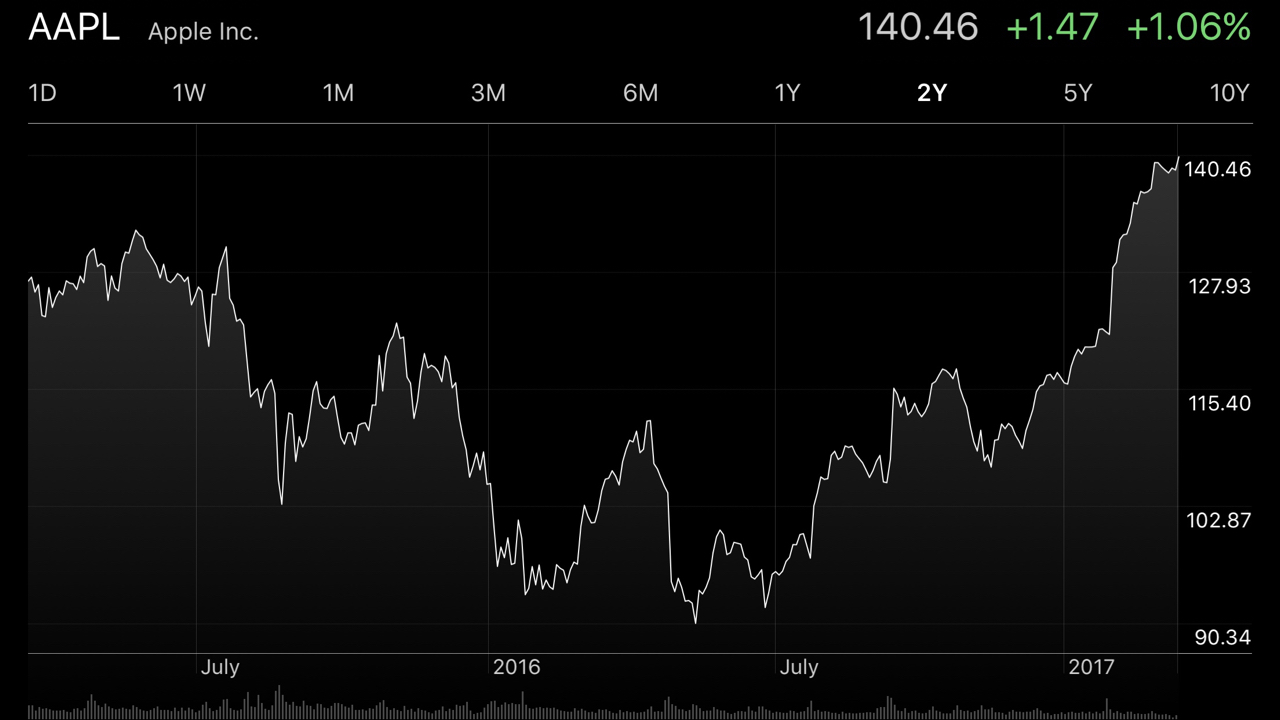 I always think of Seeking Alpha when I see such reports as some of their correspondents do manage to pull some odd rabbits out of hats, which is a shame as there is a lot of solid reporting on their site. I rubbed my eyes a little this morning when I saw an article from Tusk Media on what Apple must do with Point One being the need to "make an acquisition to revive its story". Not paying attention are we. But it was the headline and what followed from that revivalist theme: "If Apple Is Serious About The Car, It Should Buy GM (And A Health Insurance Company Too)". How the health insurance idea was tacked on I don't know and this would have many writing teachers reaching for a red pen.
Of course, part of the problem is that Tim Cook is not Steve Jobs and that some say Apple needs to take risks. They would soon complain if he did. These are arguments we have heard before, most in the time that Apple has been growing from a computer company to the consumer behemoth it is today. Wall Street, however, is always keen to spend someone else's money and Apple is just too tempting, so the article also puts forward Nintendo, Sony. Panasonic, Corning, Cigna and Philips. I also have a bridge that Apple could buy.
I am sure they will be devastated to hear that Apple has been spending money on the environment. Juli Clover (MacRumors) reports that working with The Conservation Fund, Apple has purchased forest land in North Carolina and Maine and there are now 36,000 acres of protected, sustainable forest. Some of that is being harvested for production and that is replaced as it is taken, "equivalent to about 30 percent of the virgin fiber used in Apple's product packaging for 2015". The projects also provide employment, "resulting in more than 10 jobs per 1,000 acres".

With the current administration keen on companies making products in the USA, Apple has been a Trump target and now Pegatron, one of Apple's suppliers says that they will make things in the USA, but Apple must absorb the cost (Patently Apple): this is believed to be an attempt at humour.

Wall Street has at last woken up to the steady income that Apple's services sections are providing, something I think I pushed as an obvious generator of income about 4 years ago, with the growth of iTunes and the App Stores, iCloud and storage, which was later followed by Apple Music. That had a slow start, but then so do other Apple ideas; and Cupertino is always in things for the long haul.
A continuing rumour concerns hardware product launches which many seem to think were coming in April, and perhaps at the Steve Jobs Theater at the new Apple Campus. Recent photos suggest that there is still a lot to do there, even if Apple has notified everyone that the move begins in April (Buster Hein, Cult of Mac).
That there is something coming, I am relatively sure. And I also expect that as well as hardware there is likely to be related software, and not only the expected interim updates to iOS and macOS. I expect we will have something a little more concrete in a few days. In the meantime, Apple has begun a promotion for Mother's Day and in an email being sent out sugests the iPad Pro, Apple Watch, and Beats 3 Solo Wireless Headphones.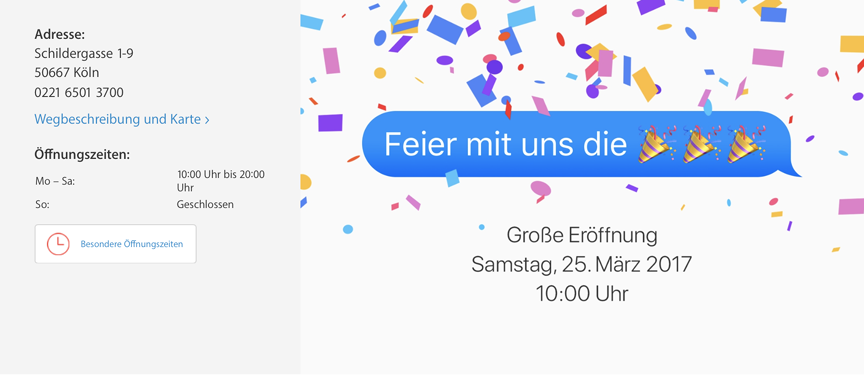 Apple is about to open three new stores (Greg Barbosa, 9to5 Mac)) in Cologne Germany (Schildergasse 1-9), Downtown Miami and Nanjing Jinmao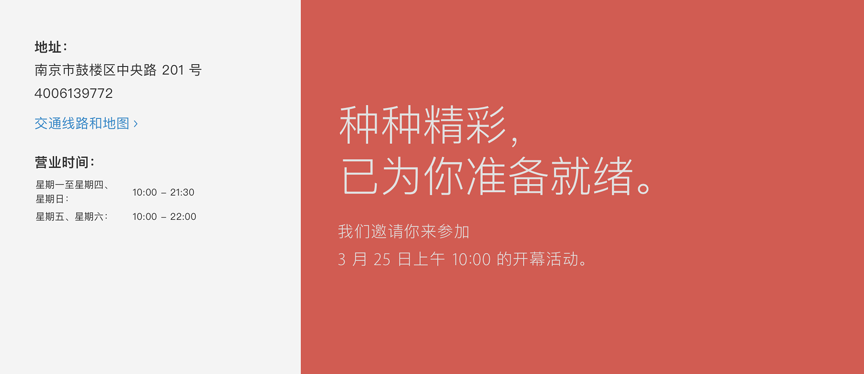 People sometimes mention to me a long-rumoured real Apple Store in Bangkok, but this is like the prune-stone game: this year, next year, sometime, never. There is an online presence which I often make use of, and the resellers here are under some control from Apple over design, what they stock and the pricing of Apple products, but the area of accessories is left up to the resellers, while the distribution system that resellers go through still has the same names that have been cropping up in computer businesses ever since I have been here, only now they are run by a second generation.
Graham K. Rogers teaches at the Faculty of Engineering, Mahidol University in Thailand. He wrote in the Bangkok Post, Database supplement on IT subjects. For the last seven years of Database he wrote a column on Apple and Macs. He is now continuing that in the Bangkok Post supplement, Life. He can be followed on Twitter (@extensions_th)