By Graham K. Rogers
---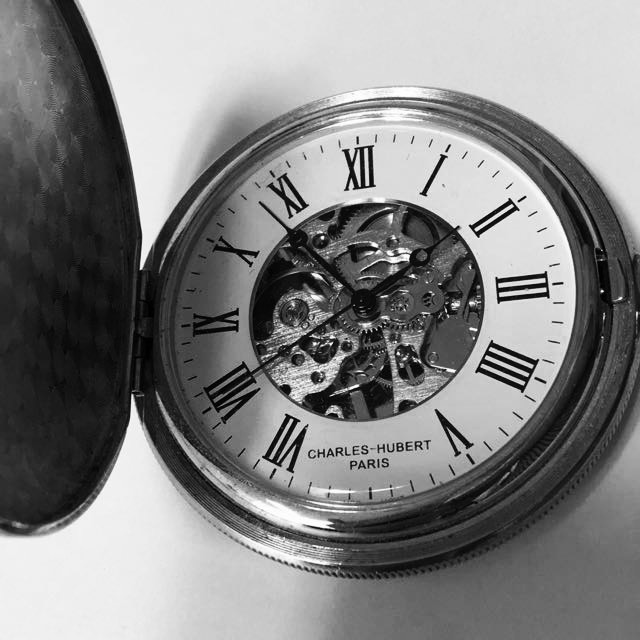 Apple released betas of iOS (10.3) and macOS (10.12.4) earlier today, with the iOS beta 6 at something just over 400MB. With this fine-tuning - remember according to some experts Apple never checks software before release - this feels as if it is getting closer to release time and that sometimes coincides with products that are strongly rumoured (fingers crossed). Several reports last night and today suggest that new iPads are imminent. For example, Dennis Sellers (AppleWorld Today) quotes anonymous "reputable supply chain analysts" that say something is coming. The something is presumed to be iPads, but who knows? This is Apple.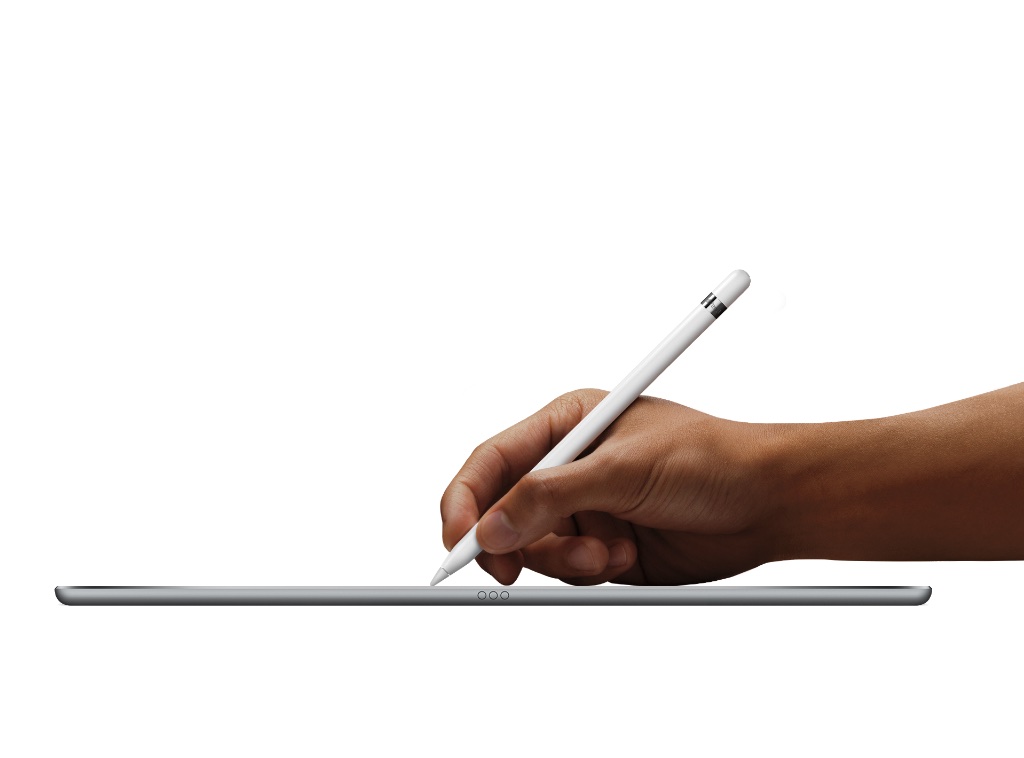 iPad Pro and Apple Pencil - Image courtesy of Apple

Also going with this, and with a bit more evidence is MacRumors (Juli Clover), who Sellers cites, but they include the point that "New iPad model identifiers have been spotted in device data collected by mobile marketing company Fiksu" (four identifiers all in the San Francisco area) and that came from TechCrunch (Sarah Perez) and this report also adds Ming-Chi Kuo to the mix and everyone bows down to this analyst. The report tells us that (and this is totally expected anyway) that "the two larger models will sport an A10X chip", but (and this is a new idea), that "the low-cost device will use the A9 chip". Shades of the iPhone SE here: use proven design and technology and that improves profitability.

I am often taken to task by owners of Android devices who are convinced that the bells and whistles the handset makers add on make their phones better than iPhones and that iOS is inferior to Android, especially with the walled garden that Apple maintains. The story put about is that by doing this, Apple controls the income and makes more money. They tend not to mention security: that is a problem that happens to someone else.
Quite a lot of someone elses actually if a report on the Spaf Blog is right. Eugene H. Spafford has a link to Naked Security (Bill Brenner) who reports Sophos Labs have found that along with the rise in attacks on Android, malware was detected in some 38 Android devices and that "malicious code was already present on the devices even before they were issued." The devices are
A Xiaomi Mi 4i and Redmi
A Galaxy A5, S4 and S7
A Galaxy Note 2, 3, 4, 5 and 8
A ZTE x500
A Galaxy Note Edge
A Galaxy Tab 2 and S2
An Oppo N3
A Nexus 5 and 5X
An Asus Zenfone 2
A Lenovo S90 and A850
An OppoR7 plus
An LG G4
That is too fantastic for words. Here is that link again: "Researchers find 38 Android devices shipping with pre-installed malware"

Above I mention the bells and whistles that some think are substitues for real features. My favourite is the Asus Padfone: a device that had no real reason to exist other than that the company wanted it. It has been alleged by many that Samsung tries to one-up Apple and an example was the Touch ID that works quite well on the iPhones and now on my MacBook Pro. Samsung's fingers were burnt by this according to comment on Patently Apple, and they may be about to be burnt again.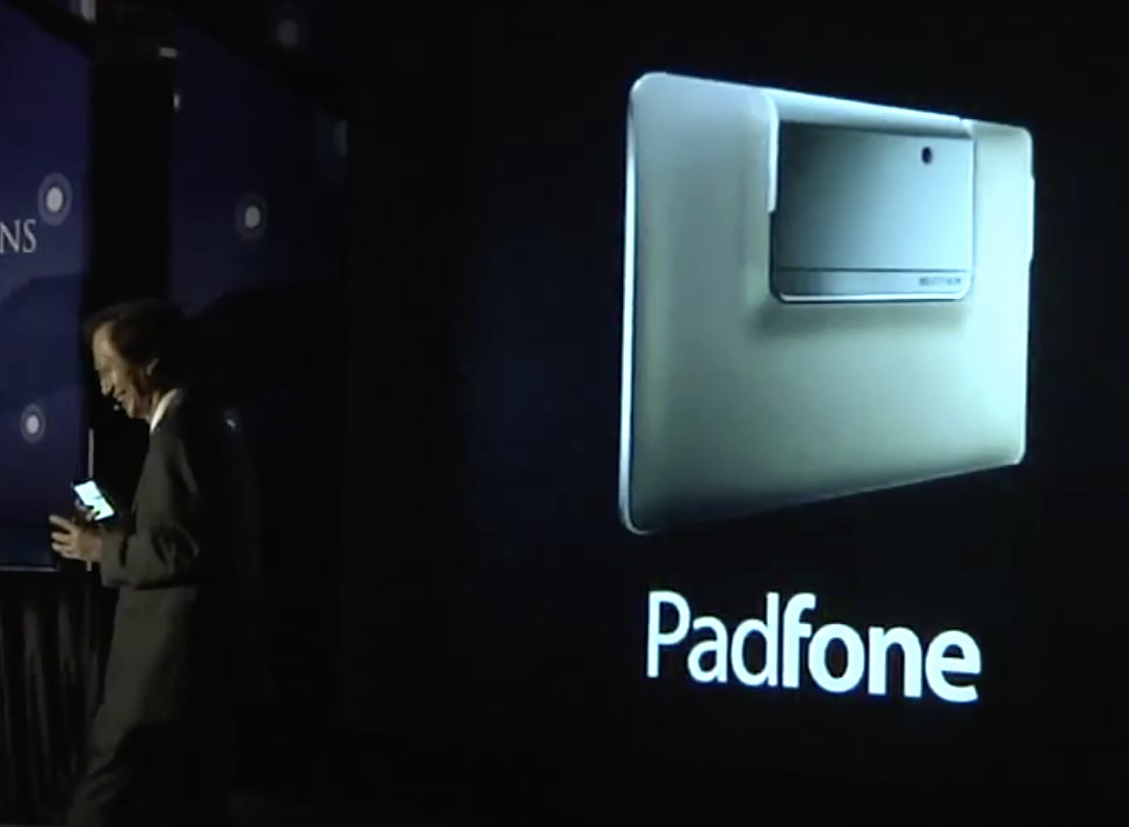 Apple is rumoured to be working on Touch ID beneath the iPhone 8 display and Samsung wants to be first (again) but the companies they recruited to develop this for them are failing, which has led to a nasty blame game: not unusual in Asia. Samsung is also expressing some scepticism that Apple can pull this off, with the argument being (I guess) if we can't then they won't be able to either. That has not worked out too well in the past, though.
While Jack Purcher is having fun with the Samsung reactions, I just wonder if this might be another leak from Apple about a product or feature that does not exist, to goad the others into research. I hope that Apple will be able to do this, but either way (real or tease) this has Samsung wringing its hands.

I saw a note in a newsletter from the Washington Post this morning that Chris Cillizza who was the Post's head of The Fix which made comments on political events, is to leave at the end of the month. He is heading for CNN. I first saw Cillizza on Keith Olbermann's ill-fated show Countdown with Keith Olbermann on MSNBC where he was brought in for some political analysis a number of times each week.
Olbermann also moved on and is currently hosting the GQ political webshow The Resistance with Keith Olbermann. Sections of that appear on my Twitter feed. An occasional standin for Olbermann on the MSNBC show was Rachel Maddow who now has her own hard-hitting show on MSNBC: she was likened recently to Al Murrow. As I have found since I cut the cable, there is a lot of good television out there. Let's hope Cillizza continues the solid work he has been doing.

A while back I saw reports that a new service from ITV and BBC would start streaming programs. Fortune (Tom Huddleston, Jr) reports that this has now started. It is a monthly $6.99 subscription (just over 200 baht) and will provide thousands of hours of programming, new and old. There is a link in the article, but I tried and was told that it is not available here.
I had email from Amazon this morning offering me the chance to sign up to Amazon Prime TV. I tried a few months ago and, despite being a customer of Amazon for a number of years, with all my details available, the sign up process was so hard, compounded by a rejection of my address and credit card details at the end. Move on.

I mentioned the availability of HomeKit devices in Bangkok stores recently and note that the only one available is the Withings Home Plus: a security camera and baby monitor. AppleInsider (Mikey Campbell) reports that Apple has updated its list of HomeKit-capable devices, now showing them in groups rather than listed under manufacturer. However, probably as fallout from the dispute Apple has with parent company, Nokia over patents, the Withings device is not listed. All Health devices from Withings were removed from the stores a while back.

I will have to copy that now-expanded list and wander through the stores again to see if anything is now available. At the bottom of the page is a section with a number of builders that offer HomeKit packages to make smart homes. If you find anything in the list, particularly related to lighting or power, check that the voltage ratings are suitable for your location.
I also heard today about a local company - a spinoff from a European organisation - that is developing a smart sensor device for the home that is maintenance-free. It has no batteries and will take a charge from wirelsss signals around. To have an idea what may be round you, there is an app called Architecture of Radio that displays signals from carriers, WiFi and satellites, naming those that are on the screen.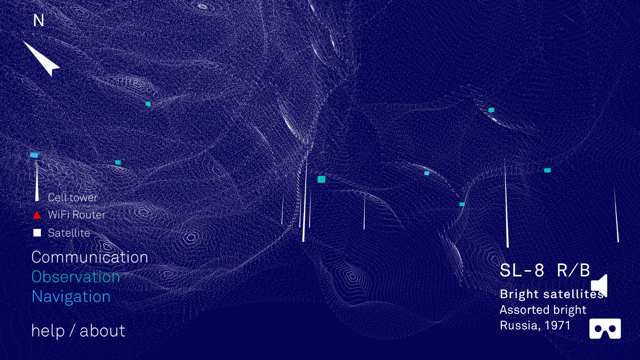 One of the lesser known spinoffs from HealthKit is the Researchkit. When this was in beta a couple of years back, I signed up for a project and submitted data on a daily basis. Now 9to5 Mac reports (Zac Hall) a new study on asthma which was done using data acquired through ResearchKit has come out. The beauty of this approach is that researchers have access to thousands of users (7,593) instead of hundreds or less using old survey methods and this can only help the results be more accurate.
Another interesting item of news was a note from Engadget today (Jon Fingas) that speculates on the use of fibre technology to weave heart sensors into clothing. A few years ago, a student project here created an antenna system that could be woven into a pair of jeans and Fingas speculates that this fiber could be used with sports clothing.
My heart rate is monitored throughout the day by the Apple Watch and that data goes into the Health app, so I can see any oddities. I have a friend who needs to monitor his mother's heart rate several times a day; and my own mother has had a monitor attached for 24 hours on two occasions recently, but this means two trips to the clinic: one to place the device; and a second trip to remove it and download data to a computer: this is apparently a wire connection. I know we can do better than that.

Tomorrow my Bangkok Post column in the Life supplement looks at Keystrokes, sometimes called Key Commands, starting with startup keys. There are some who are unaware of what can be done (especially regarding the Rescue partition) and there are always new users.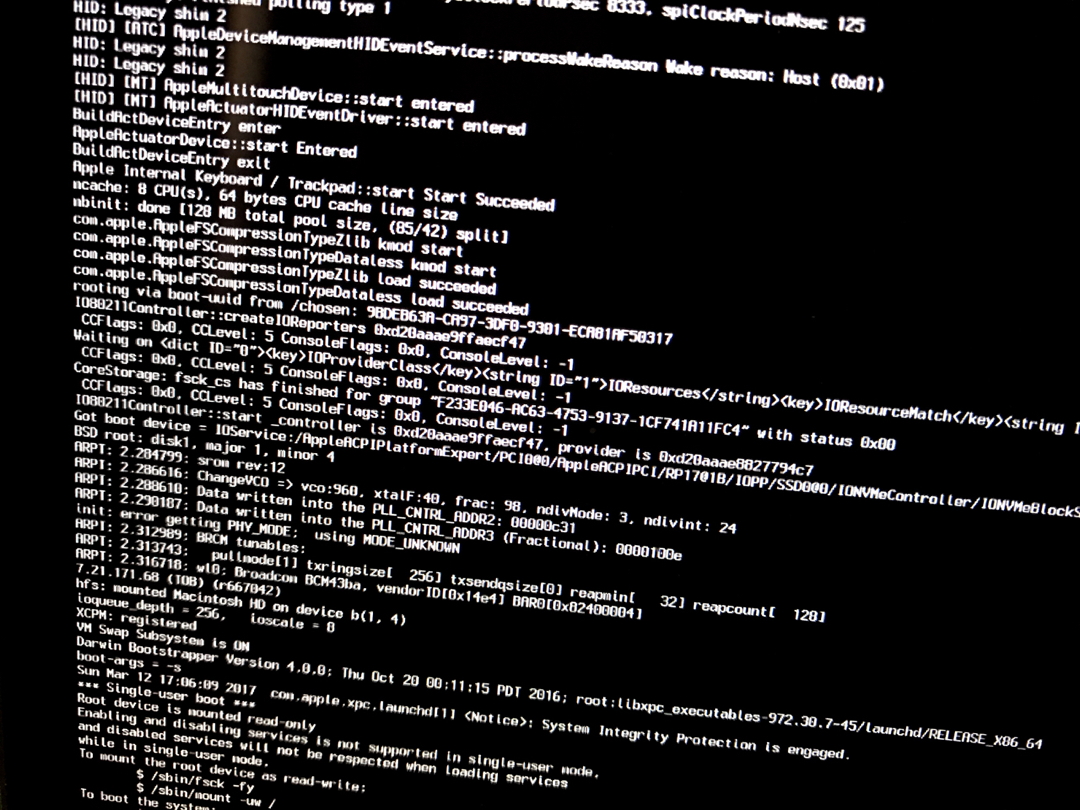 Startup in Single User Mode: Command + S
Graham K. Rogers teaches at the Faculty of Engineering, Mahidol University in Thailand. He wrote in the Bangkok Post, Database supplement on IT subjects. For the last seven years of Database he wrote a column on Apple and Macs. He is now continuing that in the Bangkok Post supplement, Life. He can be followed on Twitter (@extensions_th)