By Graham K. Rogers
---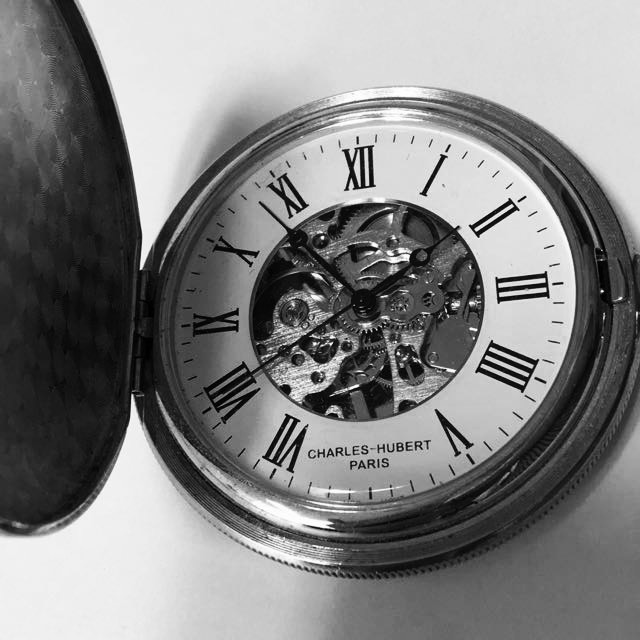 With updates to beta software, the full releases are nearer. These could be related to new hardware. I am not the only on unimpressed with BeatsX. Beware self-elected experts.

Hardly a surprise really but Apple released more beta software in the last 24 hours for almost all of its operating systems: WatchOS, iOS, macOS; but I saw nothing for tvOS. These releases are well into the update cycles so we should be seeing the final versions soon. What is interesting will be the discoveries when analysts delve inside the code and see what little hooks are waiting to attach themselves to new hardware. Both iOS and macOS particularly could be in for some changes here as there are rumours that Apple is to hold an event soon, with predictions of iPad and Mac updates.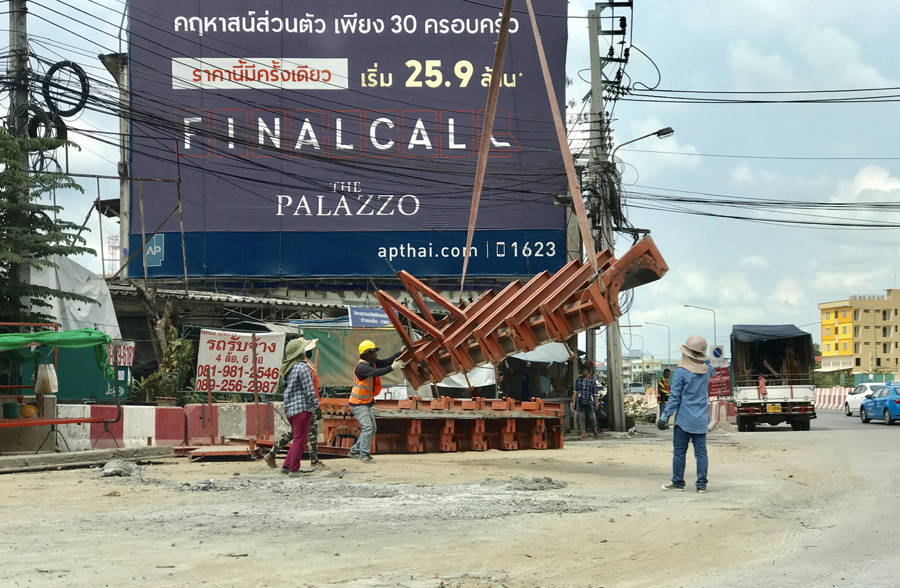 I have made some speculative comments in my column in the Bangkok Post tomorrow on new hardware, but over at Forbes, Brooke Crothers is sure that there will be a 10.5" iPad (I think there is a good chance) but adds that the physical size will be the same as the 9.7" version as the bezel is smaller. Apple did something like this with the MacBook Pro. His source also suggests that the resolution will change to be 2,224 x 1,668.
That report also suggests a lower-priced iPad, and this could be good for sales as one of the main reasons I think the numbers shifted has dropped in recent quarters, is that they just last so well. My iPad Air 2 still performs perfectly and I am just as likely to pick it up for basic tasks as the iPad Pro. I also have a couple of friends with the iPad mini and they never seem to change: they just keep on doing what is needed, with internet and social media.
Another report suggests that the = next iPhone could have a curved OLED screen, which sounds almost possible; but then adds that the iPhone 8 will replace the Lightning port with USB-C (Benjamin Mayo, 9to5 Mac). Bearing in mind the criticism that ensued when the 3.5mm jack was removed so that Earpods would then connect with Lightning and the furore when the MacBook Pro appeared with only USB-C ports, this is unlikely if only from a PR angle. Mind you, Benjamin Mayo does have a good track record when it comes to Apple.

When I had the iPhone 6 and 6s models, I could never get Airdrop to work, but this finally came through for me with the iPhone 7 - perhaps my settings on the old machines were wrong - and I find this an incredible help when transferring data between machines, and between Macs. Sometimes the way to do these cross-platform transfers are not always obvious to users. The ever-helpful OSX Daily has an item by Paul Horowitz who outlines how to do these iOS-device to Mac transfers using Airdrop.

The BeatsX earbuds arrived on Monday (I will review these next week in my Bangkok Post column), but my first impressions are not that positive. I think I have been spoiled by the Apple Air Pods that I have been using for a couple of months. These are of course different products, though both share the W1 chip and its Bluetooth technology. Once I have reviewed these I will probably give them away to one of my students.
I am interested to see that I am not alone in my negative thoughts. Jordan Novet on VentureBeat also thinks these are not the buds we should be looking for and the extra for the Air Pods is a sensible investment: "AirPods cost $159; BeatsX go for $149.95." In Thailand that is 6900 baht and 5900 baht respectively. They are available online, but when I asked at the Siam Paragon iStudio on Sunday I was told, maybe early November.

My source for the VentureBeat story was MacDaily News and one of their comments after Jordan Novet's own look at the BeatsX silicone case that doesn't always completely protect your headphones, is that "The Beats X case is crap."

I am not quite sure what to think of Nokia's rebranding of Withings and its launch of a HealthKit competitor that it calls Patient Care Platform. There has been a bit of bad blood between Apple and Nokia of late over patents. As Withings is part of Nokia now, that has been drawn in as well and Apple stopped selling Withings products in its stores in the USA a short while ago. You can still find them in certain Apple Premium resellers here.
The main attraction for me is my interest in finding products that work with HealthKit (and HomeKit) and the Withings blood pressure monitor I bought on Amazon does that well. There is an app from Withings and that takes data from HealthKit but at the same time, blood pressure data recorded via the Withings app is also shared with the Apple Health app: the best of both worlds; and I would be annoyed if this were disturbed.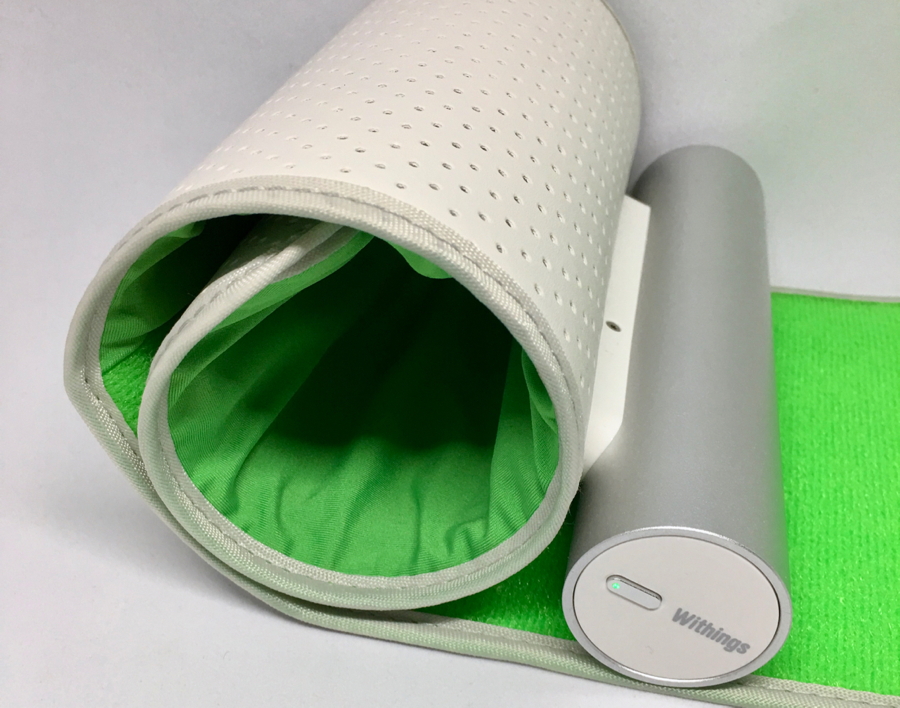 Nokia has recognised the importance of the healthcare market and I wrote about this some months ago when I spoke to Dr. Richard Milani of Ochner Health System when he was here at a conference. He was keen to have patients use devices that could record data at home and send that to the hospital for monitoring, saving millions of dollars; and saving lives. He mentioned the Withings devices and I followed up on this with a GMate blood-glucose monitor and later the Withings blood pressure monitor.
Writing on AppleInsider, Malcolm Owen looks at Nokia's changes, which include rebranding the Withings devices to Nokia and the rewriting of the HealthMate app that I use. Nokia needs to be reminded that they could be dicing with patients' health. Some of this appears good, but I tend to apply the motorcycling philosophy to things like this: If it ain't broke, don't fix it.

One of my friends here shared a Facebook post from iStudio that has a lot of reduced prices for Apple iOS devices (and others) and accessories including chargers. A lot of stock-clearing going on here, but you think that an iStudio would know that another important manufacturer is Samsung and not Sumsung. I guess that is the danger of lazy translating without proper checking.
It was reported earlier today that the leader of Samsung (not Sumsung), Jay Y. Lee, is to be indicted on bribery charges (Steve Dent, Engadget) along with 4 other Samsung executives. This is an ongoing story that had some prominence a few weeks ago when a court refused to issue a warrant. The prosecutors have done some more homework since then. This is all related to dealings that President Park had with a friend and the heads have been rolling for a while now with more to come.

I am sure at least one person in Bangkok will be apoplectic about this, but Jack Purcher on Patently Apple is reporting that Apple is now the leading smartphone seller in Australia, overtaking Android, and mainly because of the iPhone 7: you know, the phone that was the same as the iPhone 6s and that no one was going to buy. Samsung took 15.6% of the market even with that Note 7 thing.
Actually, iOS took 54.9% of the market, which includes tablets too: all those Android handsets and tablets and they cover less than 50% of the entire market. How dare consumers ignore the opinions of self-elected technical experts? . . .

Ah, experts. Chris Matyszczyk on CNET is reporting that a man navigating with an iPad collided with another boat - a cargo ship 1,400 times larger - when the wifi he was relying on failed in mid-Humber. Sorry about the number of self-activating video links on that page: I normally avoid CNET because of this, but the story was too good to miss.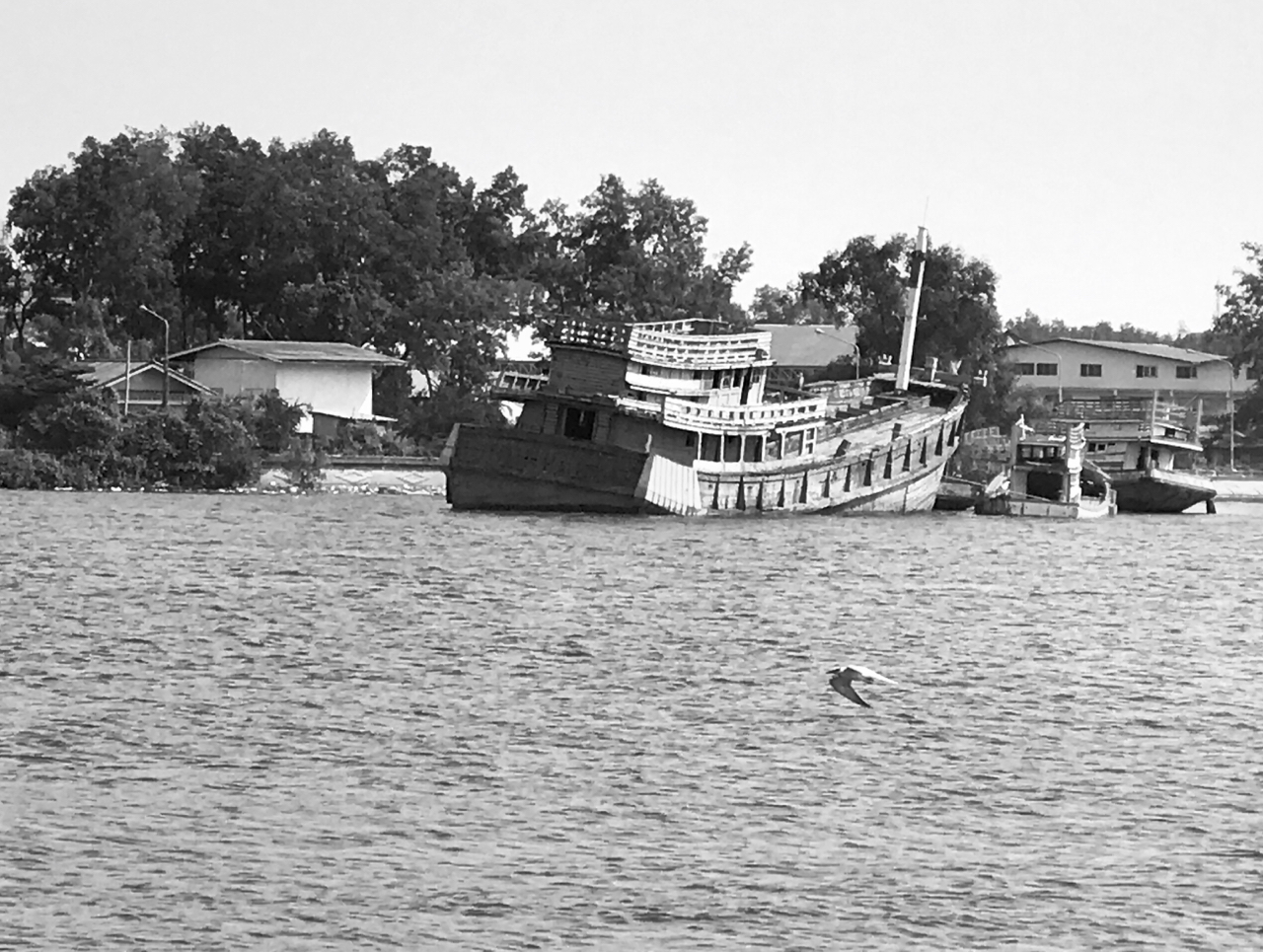 Not the Humber

Despite all the warnings of doom that appear so often from experts in Wall Street and related sites, Warren Buffet, who seems to know a thing or two about money, has increased his investments in Apple recently to $18 billion (Katherine Chiglinsky, Bloomberg) citing the company's "incredible stickiness" which I think means that no matter what rubbish people throw at it, Cupertino keeps going. Buffett now owns 133 million shares.
In his comments on the purchase, he praised Tim Cook who has been "intelligent about capital deployment." Forbes Quora deflates that just a little by looking at Cook's hits and misses, including the hire of John Browett (this was 2013) and Apple Maps (2012). The item also cites the "departure" of Scott Forestall. Cook sacked him for Heaven's sake and I took that as a really firm hand at the tiller. This article is much ado about nothing: hit hunting.
And today the annual shareholders' meeting is to be held at Cupertino. Aren't we glad Steve Jobs didn't take Michael Dell's advice to sell the company and give the money back to the stockholders?
Graham K. Rogers teaches at the Faculty of Engineering, Mahidol University in Thailand. He wrote in the Bangkok Post, Database supplement on IT subjects. For the last seven years of Database he wrote a column on Apple and Macs. He is now continuing that in the Bangkok Post supplement, Life. He can be followed on Twitter (@extensions_th)