By Graham K. Rogers
---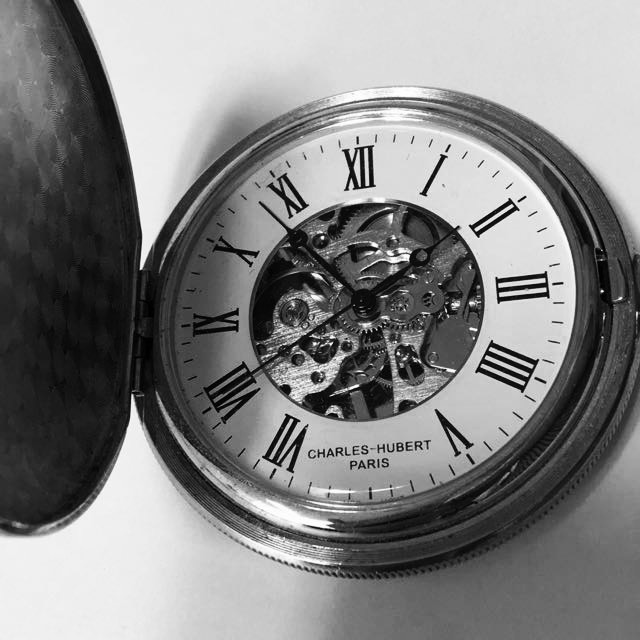 It dawned on me earlier today that this was the anniversary of the first iPhone announcement by Steve Jobs at the Moscone Center in 2007. The presentation was a tour de force and the product was clearly in advance of anything that existed. I was able to try one of the first iPhones the next day - there were squeals of delight.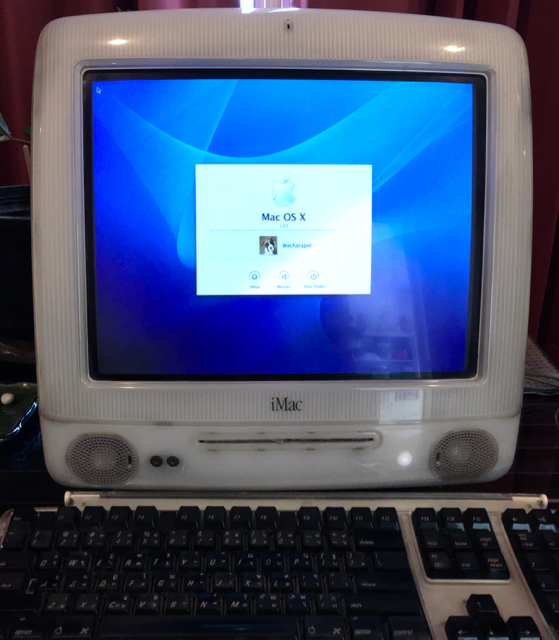 I had switched to writing about Macs in early 2002 when I took to OS X. Not many used the OS then (or Macs) although the arrival of the first iMacs and colorful notebooks generated some interest. Although I had access to a G4 Power Mac at work and bought my own iMac (I got it back recently), it was not until late 2003 that I was lent a machine to test for a week: a G5 Powermac.
I began to be invited to Apple product releases here and built up a good relationship with the agent, who would turn up at my house with the test devices from time tom time. One one of these visits, he floated the idea that an invite to MacWorld was being considered. It was soon confirmed and I applied for a journalist visa.
The group I was with - mainly journalists from South and South-east Asia - arrived in San Francisco on the Sunday. The Keynote was scheduled for Tuesday, so I had time to look around, starting with the Apple Store, Moscone Center and a few trams. Monday, after a decent sleep, was free. After reading the news, I hit the streets.
One item in MacDaily News was a story that suggested Apple had at least one revolutionary product to announce. There had already been other rumours, like a special iPod and of course that phone. The Boston Globe took the heretic line that the shock and awe might be that Steve Jobs was stepping down. Wild rumours are not a recent thing.

I did some tourist trips like the subway to Castro and a tram to Fisherman's Wharf where I took a boat out to Alcatraz. On my last stay in the USA (back in 1986), I had ridden the train through Sing Sing on my way to Poughkeepsie for Thanksgiving. That was a memorable day too as in the morning I had walked round Greenwich Village with Tony Harvey, director of The Lion in Winter. I learned more about taking photographs in the couple of hours with Tony than I ever had before or since.
After a chilly, but sunny Alcatraz, I walked back to the hotel taking in the City Lights bookstore and Chinatown. which was almost like being back in Bangkok. That night, after a hefty meal, Greenpeace was outside the Apple Store with projectors and fuel-guzzling generators. While the protest did not go off quite as planned, Apple did take the hint and moves followed to make the products more environmentally-friendly, although the EPA had said that very week that Apple was not really one of the bad guys.

The morning of the Keynote was cold for me and I seem to remember a slight rain as we waited outside the Moscone Center. We finally went in under the control of the heavy-handed security guards. There were several comments about these over-muscled gentlemen and the next year there was much improvement. We waited inside for VIPs to go up the escalators and among these was Woz who waved to the great cheers from media personnel.
A short while later, as the doors opened, my inexperience in the media scrum left me with a seat further back than I really wanted; but I could see the stage and there was a massive screen not far in front of me.
As the music of James Brown faded, Steve Jobs came on to great applause and I sat through one of the three best presentations I have ever seen: not just content, but a wholly professional delivery. There was a lot of information before the main event. After outlining recent history and some figures, Jobs moved to products. When he finished AppleTV - then an aluminium box shaped like the Mac mini and the Airport router - there was a pause. I use the following moments in setting the scene when I teach presentation skills.
The slide changed to an image that was being shown on posters all round San Francisco: a black Apple silhouette in front of a blinding white light. Something was clearly coming. It was easy to sense that Steve Jobs was nervous as he moved to the lectern, took a sip of water and breathed deeply. He began to introduce the idea of great products as a way of setting the scene: the background of an introduction. He looked at the Mac and the iPod, both of which had changed industries.
Then in a masterful piece of showmanship told the audience that there were to be three new products and outlined them one by one:
A widescreen iPod with touch controls, to great cheers and confirming one of the rumours that had been circulating for months;

A revolutionary mobile phone, even more euphoric cheers and applause, confirming a second rumour;

A breakthrough internet communications device. . . .
With that third part of the announcement, cheers were muted, but (as I point out to my students) this was the critical part of the formula. No one in that audience could see it that day. Yet, as we look back, that part of the iPhone has done more to revolutionize the development of what we now call smartphones and has led to successful tablet use as well as created other industries (e.g. app developers) almost out of thin air.

I have gone over the next few moments in my head, in my classes and when re-running the video of that presentation and I am still overwhelmed by the sheer marketing cleverness as he said, "This is not one product. . . " and the icons onscreen began to spin and merge. On the second spin, it dawned on me and I turned to the journalist beside me (whom I had never met) and we both realised - as others all around were also doing - that this was a single device. This was confirmed moments later by Steve Jobs, when he said, "Are you getting it yet?"
The presentation continued with an outline of some of the technology including the "Pinch" and scrolling with the rubber band effect. There were also some memorable lines, such as the Wayne Gretzky quote "I skate to where the puck is going to be, not where it has been"; the line from Alan Kay, "People who are really serious about software should make their own hardware"; and the memorable comment from Jony Ive, "It's not that shabby is it?"

Like others I was able to have a slightly closer look at the device in the Moscone Center where Apple had placed on in a glass tank. It was not easy to take pictures, partly because of the crowds and also the curvature of the glass. The next day, however, was much better as I was able to get my hands on one - the first media person from Thailand - as the group was shepherded in to a room at the back of the Moscone Center where we were able to pass round an iPhone and ask questions. Before we went in, we were told that no cameras were allowed.
One of the group was a young lady from Pakistan and as she pressed the icons and tried out the rubber-banding she squealed in utter delight. The Apple manager said, We get a lot of that.
Along with the keynote and the short experience we had with the early iPhone made it clear that this was a product that was going to make major changes to the industry. While the first iPhones appeared about 6 months later, they were not available in Thailand for a year or more, although the iPod touch 2 that arrived in early 2008 did give us a taste of what would become iOS.
Later that year, the iTunes app store arrived and users in Thailand were able to buy apps: the iPod touch was a good introduction to how the iOS infrastructure would grow and evolve.

Before the iPhone was on the streets, the anti-rumour mills began with so much misinformation, mainly from those who had not seen or handled the product. Most famous of course was Steve Ballmer and his dismissive "There's no chance that the iPhone is going to get any significant market share. No chance. It's a $500 subsidized item" (Patently Apple). He later admitted he was wrong in a Bloomberg interview (MacRumors), although that does not stop the frequent Apple critic Paul Thurrott from still insisting that Ballmer was right (full text is behind a paywall). With about 1 billion sold, I would not be so sure.
There were others who were, and still are, critical of the iPhone and whatever Apple does, while giving a free pass to others with some very shaky products. Indeed, the anti-Apple critic and headline writer may be one of the industries that the iPhone spawned, although for some anything with the name Apple on it must automatically be wrong. Do these people sleep at night or still hang upside down in caves?
It took far too long for the iPhone to appear here, but we did better in Thailand than some other countries who had to wait a considerable time before negotiations were done. A story here is that of the three major carriers, True, part of the CP Group, actively chased Apple to make sure that this would be their flagship product. As with other things, their follow up is not as strong as the initial push.

My original notes and some photographs from MacWorld 2007 are online, these include a picture of Robin Williams attending the show and Andy Ihnatko, whom I always wish I had spoken to. "
Graham K. Rogers teaches at the Faculty of Engineering, Mahidol University in Thailand. He wrote in the Bangkok Post, Database supplement on IT subjects. For the last seven years of Database he wrote a column on Apple and Macs. He is now continuing that in the Bangkok Post supplement, Life. He can be followed on Twitter (@extensions_th)