eXtensions: The Wednesday File (36) - Notes on the iMac Pro; and Solutions to the Wonders of Microsoft
By Graham K. Rogers
---
While thinking about the new iMac Pro this week, I found some comments on James Cameron and the same sort of attention to detail for Titanic that Steve Jobs and Apple have. An update to Skype left me in disarray, and a resolve to finally rid myself of all things Microsoft: out, out damned spot.
Titanic Perfectionism
There are always comments about the perfectionism of Steve Jobs (and Jony Ive), but it is worth remembering that these are fairly public examples of a specific company, and they are often used in a negative way to prove obsessiveness rather than to examine the reasons behind such care. Walter Isaacson's book on Jobs makes it clear that the lessons came from Jobs father, with the example of making the back of a fence as good as the front that people could see. That is why I like to look at images of the insides of Apple devices.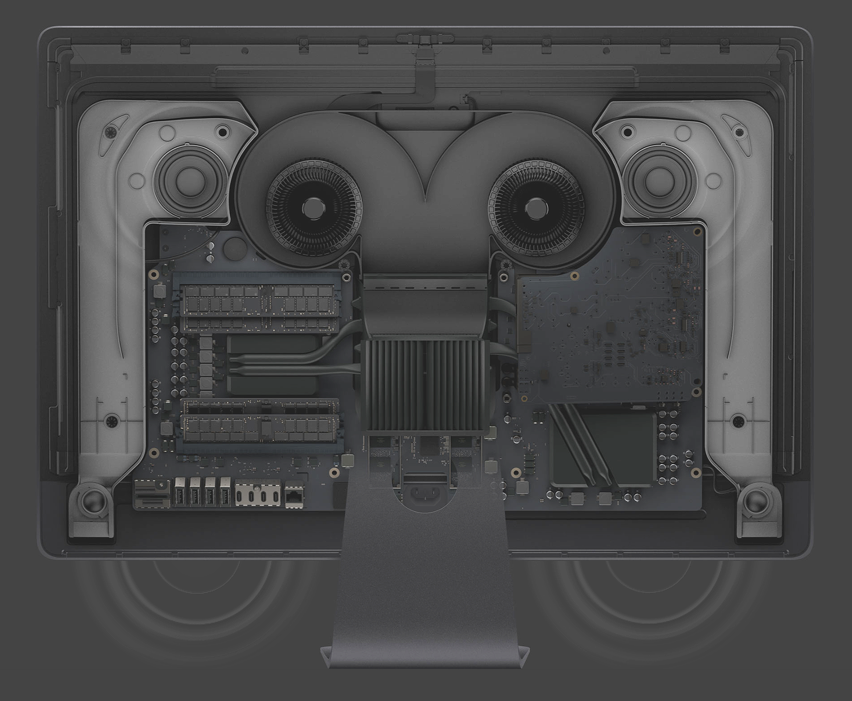 The iMac Pro

Particularly because the machines are sealed these days, the insides are only ever going to be seen by a few people (Apple and some technicians). It is the details on the outside that make most difference. I will not be having one of these iMacs for a number of reasons, and not just because of the price. If I needed one, I would make myself justify that. I work with fewer images than a professional would need, and I do not make movies (just dabble). Although I have a standby Mac mini in my office, I prefer to be mobile: even room to room at times, and will sometimes stop working on the Mac, to pick up a task on the iPhone or an iPad.
I was reminded of the care that Apple takes - and its importance - from a different perspective this week when I saw an article on the movie, Titanic (which was released 20 years ago), and director James Cameron. The content describes the difficulties bringing the project to life (and budget over-runs), the effects it had on a generation of movie-goers, especially teenage girls; and the work that went into it by actors, crew and Cameron himself (Sarah Marshall, BuzzFeed).
It was here that there was a sort of penny-dropping moment as I read about the details Cameron insisted on, including carpets from the original manufacturers and the wallpaper on the Titanic, among many others. About half-way through Marshall's lengthy article is a section on the detail, including this:
Thousands of props, from ashtrays to teacups to forks, had to be stamped with the White Star Line emblem, even if it was impossible for viewers to see. The costumes alone cost $8.4 million. The chandeliers couldn't be Lucite, Cameron decided, because then they wouldn't chime ominously as the ship began to tilt; they would have to be crystal, just as they had been in 1912.
There is more, but this is the sort of drive that the star creators among us possess and that many others will not see. And most will never understand.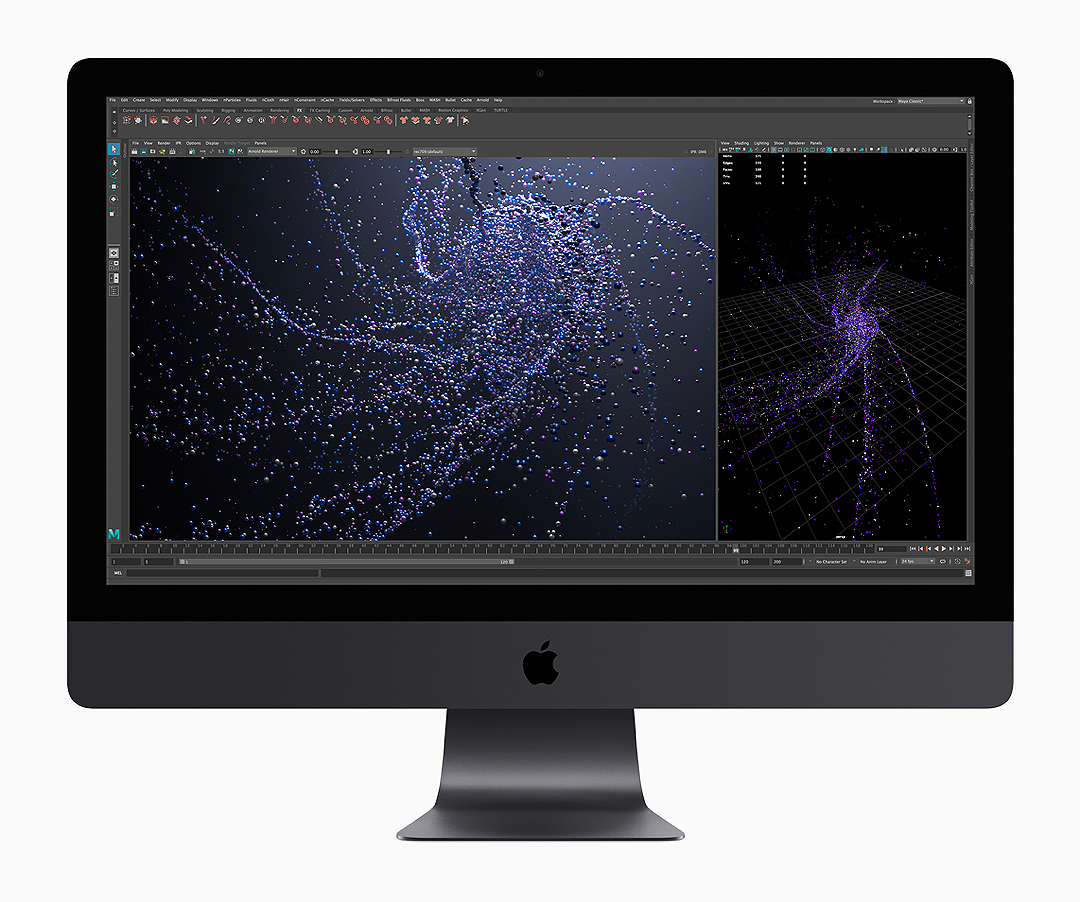 iMac Pro - Image courtesy of Apple

There have been enough comments on the iMac Pro in the last week. Orders are now live, but not here of course. While several enthusiastic articles have appeared, including comment from professionals who have been using the device, many naysayers have been shaking their heads: Apple driving us down the all-in-one path again, for example. As there is a new Mac Pro in the pipeline (apparently), this does not need to be an expandable machine.
Apple built on the lessons from the iPhone X launch when samples of the device were seeded to Vloggers and others outside the mainstream, to the chagrin of many of those in the USA who are used to having their new toys a couple of weeks before everyone else. With the iMac - as the ordering was announced - so online reports began to appear. To the surprise of some, software developers had been included in the product seeding and they were as enthusiastic as some of the graphics guys. The power of the new iMacs considerably reduced the time needed for the processing to take place so that their results were almost available in real-time.
Those who do order the iMac Pro will choose the specifications they need, or can afford. Like the MacBook Pro of the last few years, it is not possible to upgrade afterwards and buyers will know that. Most of these will be professionals who will be happy with the 5K, 27" screen and the power (whichever core version they order). They will make sure that RAM is sufficient before ordering too. The starting price of $4,999 will be absorbed into the business and could be tax allowable: write-offs calculated into the budget too. Some projects, like movies, treat such hardware as part of the cost.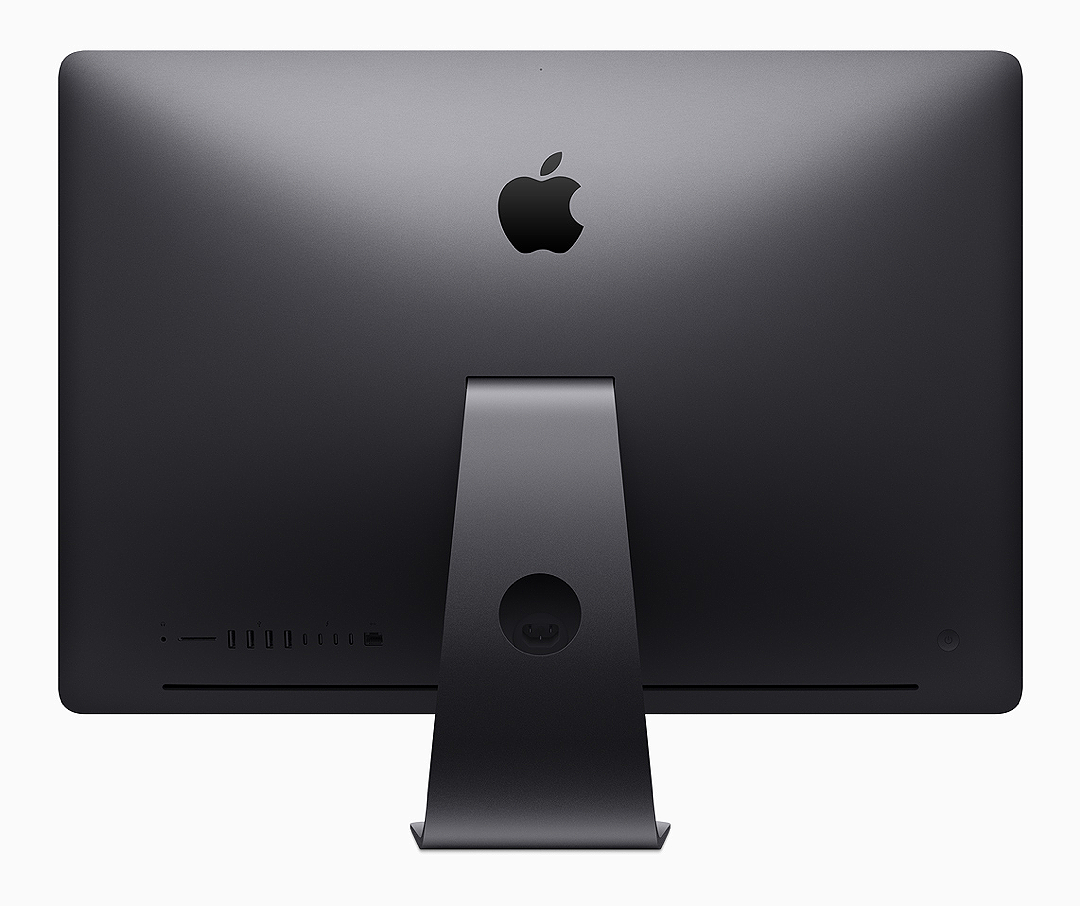 iMac Pro - Image courtesy of Apple

With the array of ports, there is room for expansion in other ways: monitors, storage, input devices. The specs show Thunderbolt 3 digital video output; Native Display Port output over USB-C; Thunderbolt 2, HDMI, DVI, and VGA output supported using adapters. Put another way, Nbase-T Ethernet with support for 1Gb, 2.5Gb, 5Gb, and 10Gb Ethernet using RJ-45 connector; SDXC card slot with support for UHS-II; Four USB 3 ports; and Four Thunderbolt 3 (USB-C) ports.
One more thing. The iMac Pro simultaneously supports full native resolution on the built-in display at 1 billion colors and: Two 5120 x 2880 (5K) external displays at 60Hz with support for 1 billion colors, or Four 3840 x 2160 (4K UHD) external displays at 60Hz with support for 1 billion colors, or Four 4096 x 2304 (4K) external displays at 60Hz with support for millions of colors.
This is not a machine for fretting about on Facebook.

Obviously movies, graphics and professional photography spring to my mind and there were a couple of reminders this week of the sorts of applications available for those who work in still images. Alan Dyer (PetaPixel) examined 10 or more alternatives to Adobe Photoshop. Although few can match that application's range of tools and features, I have often argued that many users never need all of what is on offer (much the same as using Word). I have some of the apps he looks at and do not agree with all he writes, but there it is.
One of those he examines is Affinity Photo, which is down from the $50 cited to $39.99 until the beginning of January. Serif (the developers) put out a press release on this: all the Windows, Mac and iOS versions of their software are discounted until 5 January. In the press release was a mention of their delayed Affinity Publisher: they are still working on this. This will go well on the iMac Pro.
A propos of the notes on Jobs, Apple and James Cameron, why would they release something unless it were ready to go. I can remember the beta versions of Affinity Photo and how there were months of developer- and user-testing before the commercial release. For a flavour of what should be coming, Serif have Videos of Publisher: still a work in progress remember.
The Case for Airpods
When the AirPods were first released, there were the usual criticisms from those who had not used them - shape, color, no wires - and especially about the device falling out of the ears, when all those who had them were writing how this did not happen. The major problem was that they were unavailable, and for months the delivery times were shown as being around 6 weeks. I was lucky to have a pair on test early and this is one of the devices I would most certainly buy for myself when the time comes to replace them. Rumours now suggest there will be a new version (following the new case design) with smaller components, some time next year.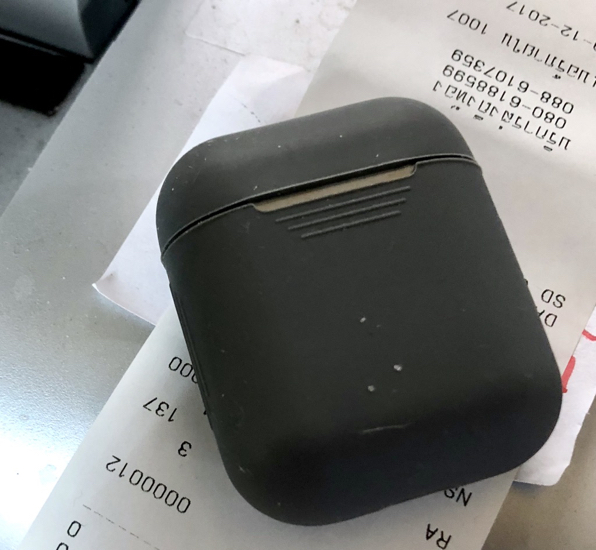 Currently, reports from several countries show that the delivery times have shot up again. What a surprise: Thanksgiving, Xmas and New Year, so people have been buying them. Delivery times for this area are shown as 7 business days, so that is not too bad. The iPhone X was delivered to me within 2-3 business days when elsewhere there was a 2-3 week wait.
A lady I know in the area I live often asks me about Apple products and loves to see what I have. This week she bought her own AirPods and is loving them (I told you so). She paid full price (6,900 baht for them) and also bought an interesting silicon cover for the white case which will protect a bit and disguise (I use a label from a flossing product). The additional cost of this nice grippy item was 295 baht, which sounds about right.
Dropping the Pilot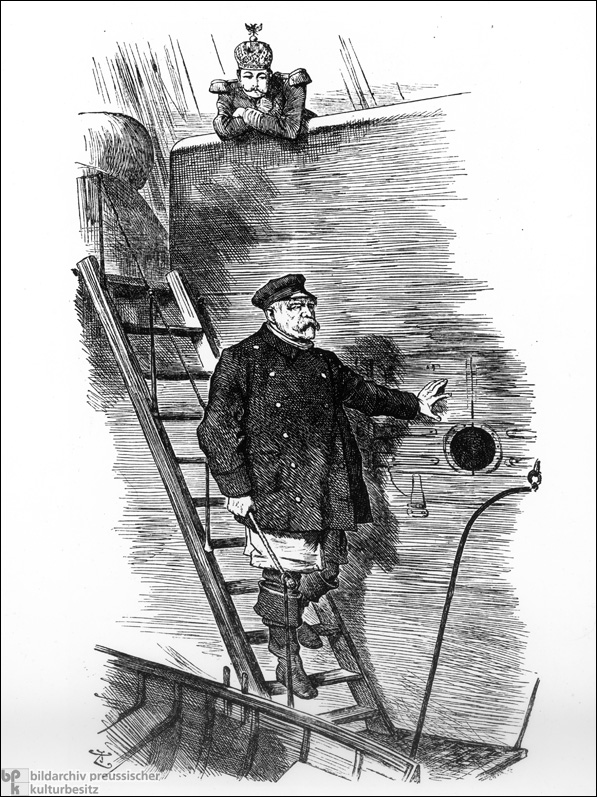 I had another wonderful experience with Microsoft this weekend when I was unable to start Skype without having it crash. After a couple of attempts, I checked and found that there was an update, so went through the convoluted process - updates from Redmond are like from no other company on the Mac - and eventually a new version was available. Instead of carrying over the login details, like most other applications, this presented me with a blank screen. All details lost in one move: the air was blue.

I began the process of trying to login, but the first few names I tried were not recognised. I finally made it accept an old email, but the password was wrong. Being Microsoft, no information is retained in Keychain Access, so I am working in the dark. In the end I had to reset the password, which needed a couple of Captcha and an authorisation code before I was able to start.

Then I found that none of the previous addresses was listed, and saw that my credit was at zero. Any attempt to ask questions opened a browser and an almost irrelevant FAQ. I tried another name for the account and that was recognised, but Mickeysoft wasn't having any of it: I was accused of logging in too many times.

I was again asked to enter a password with another Captcha but this failed. This was the sole example of an application from Redmond that I use, so after that little performance I am now able to say that I am totally Microsoft-free. I wonder why I put up with this for so long.


Reality cut in a little on Monday morning, as I realised I would either have to phone home using the expensive carrier signal (Sunday night's short call to the UK had been 22 minutes), or find a sensible alternativefor calls over the internet (VOIP). A check on the Mac App Store showed nothing promising, although a couple of apps (one or two quite expensive) were shown, but several mentioned SIP or Session Initiation Protocol. The True site mentions this.

A couple of comments on Twitter (including much derision about Skype and its decline after the arrival of Microsoft), suggested some apps and a Google service. I tried to track this down, but there is so much on their pages, and always the risk that Google will shut something down that I was not keen. I am never keen on Google anyway with their cavalier attitude to users' data.

An app I already use on iOS is LINE and this was one of the suggestions with the telephony service LINE Call. There was an added incentive as this was in the Mac App Store, but when I downloaded it, I was more than disappointed. The opening registration screen was Thai only and there was no option to change this. A look at the FAQ told me how the language should be changed (and this was possible on the iPhone app), but it was not until one of the staff at my office walked me through it, including a quick setup using a QR Code, that the ability to change the language was available. With this Catch 22 situation, I had already moved on.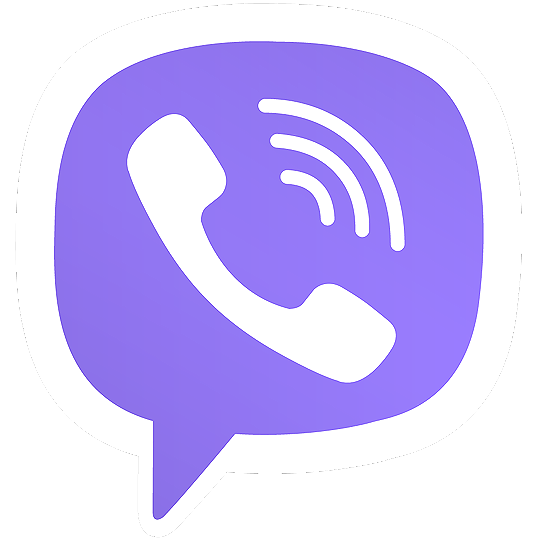 The application Viber is not on the Mac App Store, but an iOS app is available. After I had downloaded the desktop app and followed the clear instructions for the Mac, I was asked to install the app on the iPhone. Once done, I was able to activate the desktop app quickly, then purchase some time for dialup services (my main intention here).
Later that night, I made a call first to the BT landline, which had been blocked from Skype calls for the last few months, and that went through right away, although sound quality of my voice was not perfect I was told. I then made two test calls to the mobile devices at home in the UK both of which were reported to be fine. Lessons here for Microsoft/Skype and for LINE.
IOT and Power cuts or Surges
I tend to wake up when the sun begins to rise, which is usually around 6am here. One day earlier this week, I woke up, but when I looked out of the window, could see that it was dark, while in the room all was lit up. It was 3am. Unless I had spoken to Siri in my sleep, the Philips Hue lights had come on by themselves. When I reached for an iOS device and tried the Home app there was a delay for "Updating" so I wondered if there had been a power cut.

Lights off, I settled down again, hoping for some more sleep. Before I dozed off, there was a small explosion somewhere outside. The lights came on again, so it was not a power cut (at least not this time), and either there was a dip in power or a surge. I went through the Home app access process again and finally got back to sleep. I expect the lights come on as a failsafe.



Graham K. Rogers teaches at the Faculty of Engineering, Mahidol University in Thailand. He wrote in the Bangkok Post, Database supplement on IT subjects. For the last seven years of Database he wrote a column on Apple and Macs. After 3 years writing a column in the Life supplement, he is now no longer associated with the Bangkok Post. He can be followed on Twitter (@extensions_th)