eXtensions - The Wednesday File (31): iPhone X Arrival - For and Against
By Graham K. Rogers
---
The iPhone X goes on sale here on 24 November, so orders open this week here and I hope to join this lottery just before the weekend. While some have written positively about the iPhone X, a couple who may not yet have the device are putting out disparaging comments, but it is better to have your facts right.

Late News: just before I uploaded this, I found an interesting piece from Tory Foulk (iMore) on a movie made on an iPhone. Just after the iPhone 5 came out there was an interesting short made of Ducatis on the Pikes Peak Hillclimb. This gave a good indication of the potential back then. Now Steven Soderbergh (Sex, Lies and Videotape) is making Unsane and this is shot entirely on the iPhone (probably the iPhone 7 Plus.

I was annoyed this week - more with myself for not knowing earlier - to find that the time for adding AppleCare for a device had been shortened to 60 days after purchase. I had it in the back of my head that it was a year, and in the past that was how I added AppleCare to my previous MacBook Pro (and the one before). With one of them I bought a real package in iStudio Pinklao, then registered with Apple when I went home.
My current 13" MacBook Pro, which is one of the first with the TouchBar, arrived just under a year ago, so I wanted to increase the warranty protection: that had proved an investment the last time with a screen replacement and another problem that might have been expensive. This time I am on my own.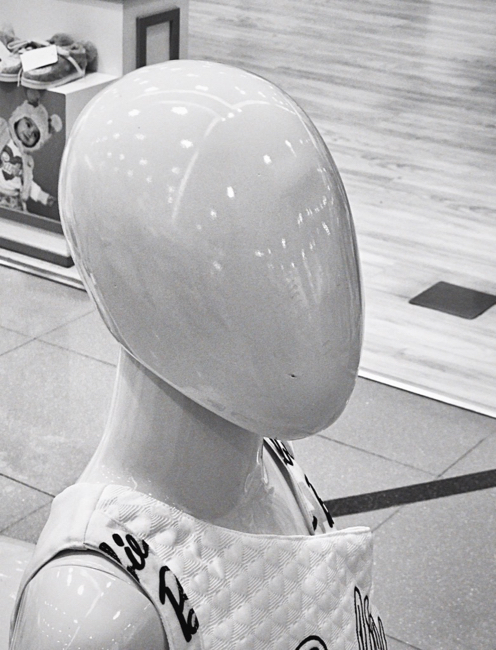 Be wary of Siri. The feedback seems to have changed, at least in my house and now when I ask Siri to turn off the lights at night, a am given a brief, but satisfying sounding, "Done." I was typing this weekend and accidentally hit something that triggered Siri. My reaction was to say, "Go away" to which Siri replied, "What have I done to deserve that?" Learning. . . .

As I mentioned last week, Apple is releasing the iPhone X here next week and I expect the order page will go live on Friday, so I will be refreshing and reloading the Apple purchasing pages over and over from about 11:45 pm. Not that I have an earnest desire to be first. I know that will not be the case as there have already been outrageously-priced versions offered in certain malls here; and one of my former students arranged for someone in Singapore to pick one up. I just know that I want one and do not really want to wait for several weeks while Apple fills back orders. It was reported Wednesday morning that in Europe, the delivery times are now down to 2-3 weeks. If I can file an early order, I may have athis before Christmas.

I was critical of some of the iPhone X commentary last week, noting that once some writers them in their hands they switch from doubtful speculation (which generates hits) to shock and awe. Well, not quite, but most comments have been positive. Not all fortunately as we need some writers to be the whipping boys (and girls) so that us biased commentators can make some hits of our own.
I did mention Christina Bonnington last week, who seemed more put out by the point that Apple had not loaned her an iPhone like all the other boys and girls, so was determined to find fault: or at least potential fault, nit being able to check the theories by herself. Instead she cherry-picked three commentators who had been less then enthusiastic about the new gestures, omitting all those who wrote positively about them.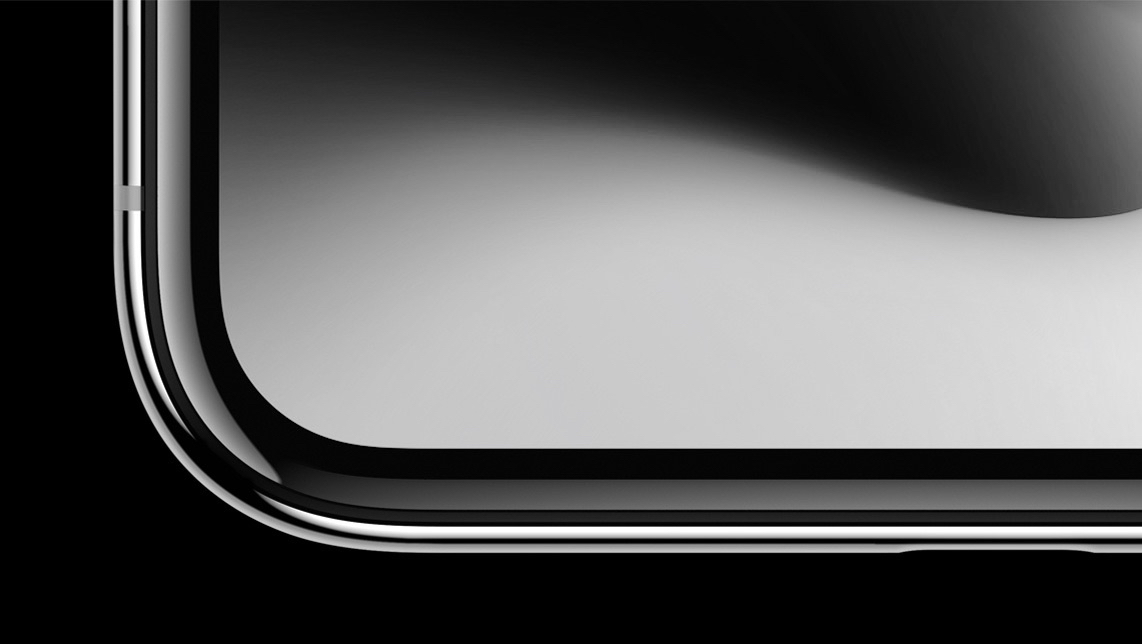 We also had analysis from her regarding FaceID and the hornet's nest of risks that users could be exposed to, ignoring the point that Apple had specifically restricted what developers were able to access. Natasha Lomas (TechCrunch) who has looked at this in depth, has a good analysis of what is and what is possible with FaceID. Without the need to resort to scary speculation, she does point out one or two areas that could be weak (such as the analysis by advertisers of moods) but provides plausible explanations of these too.
Not that this has stopped Ms Bonnington who has moved on from FaceID to the breakability of iPhones, with of course particular emphasis on the iPhone X, which she still does not appear to have had delivered yet. As she admits, Apple makes the screens with glass. This has a crystalline structure and, although Cupertino is pretty good on some things, Jony Ive has not yet found a way to beat physics.
My mother had a glass vase that was blown out of a window when we lived in north London and fell 10 floors to the ground below. Although the water was gone, the flowers were still in the vase which was undamaged. She later knocked it over on a wooden table and it shattered. Go figure. Some of my students have had their phone screens broken through dropping, but I have been lucky - extremely so as I have dropped iPhones from the 3G up to the 7 Plus, a number of times.
Concerning Apple's use of aluminum, Bonnington adds that this is "a material known as one of the softest, lightest metals available". Light, Yes. Soft? Is that why they make motorcycle wheels and aeroplanes out of it: does Boing know about this? Aluminium (or aluminum if you will) is used in engineering structures and components, where strength is important.
To be specific, the iPhone 7 and the iPhone 6s are made out of aluminium 7000 which has "some of the highest strength aluminium alloy material on the market" (Smith Metal) and is used "extensively in industries such as aerospace".
Instead, Bonnington prefers Android phones made out of plastic, some of which "are terrific", adding, "They feel high-quality and are highly drop and scratch resistant because they're plastic." She also includes ceramic and carbon fibre as sure-fire alternatives to Apple's insistence on such inferior materials as aluminium.
Except for one teeny-weeny minor point here, Apple uses stainless steel for the frame of the iPhone X (the iPhone 8 is Al7000) - a point that is easy enough to check unless you are after cheap hits. Joe Rossingnol, MacRumors describes this: "A surgical-grade stainless steel band wraps around the edges of the iPhone X. It is an Apple-designed alloy."
Dropped wrongly, the iPhone X screen will break as will any device with a glass screen and there is nothing anyone can do about that, apart from sealing it in military grade protection devices.
Some commentators are really not interested in any good things Apple does, but like Bonnington (above) just seek out negatives (wrongly in some cases). Some intelligent observers look at what Apple is doing and are positive when they need to be. Daniel Eran Dilger (AppleInsider) who is well known for taking apart certain comments, notes that Steven Sinofsky, formerly of Microsoft, has some really good impressions of the iPhone X ("simply joyful to use"), but included this in criticism of comments on Android blogs that called the gestures a nightmare.
Dilger takes this up, criticizing Jesus Diaz, who was mainly famous for the stolen iPhone 4 that Gizmodo refused to hand over. What the police report says about "animosity" and being "like 15-year-old children" may help to illustrate why he is still digging in the same hole, like Joanna Stern whom Dilger also criticizes.
Diaz also managed to stir The Macalope who takes this apart in a seemingly gentler way, but the humour makes it no less effective.
In perfect timing, and as a form of contradiction to these purely negative commentators, Daniel Bader over at Android Central has a good look at the iPhone X and although I do not agree with all of the points he makes, these are written in a purely objective fashion. This is not an Android only piece; nor is it at all anti-Apple, but is a good analysis of the new device, clearly stating what is good and where he prefers the Android (or specific handset) solution.

Some interesting reports on the swing of the iPhone pendulum appeared earlier today which seem to contradict the earlier wisdom about the iPhone 8 models. While it was earlier presumed that users were holding off purchases to wait for the iPhone X, now that markets worldwide are beginning to open up with the all the new models, the iPhone 8 and iPhone 8 Plus are actually selling in far greater numbers than was predicted. We did read last weekend (Mike Wuerthele, AppleInsider) that iPhone 8 orders from suppliers was being cut back in the light of sales of the Plus and X models, but this may not be wholly accurate now.
There are two key words there: predicted (I do not trust these pundits at all); and "worldwide" because so often the early comments only ever refer to sales of the devices in the US market, which is close to 30% of Apple's whole.

Needless to say, with the latest iPhones barely out of the door (in some places), the speculation has already begun on what Apple, will/can/must do for the next versions. In short we do not know.

I had email early on Tuesday from a reader in Phuket asking me about an Apple product replacement program and whether it would apply here. I answered as best I could suggesting he start with the retail outlet down there and if they decline to contact Apple Support. If they say his device is part of the program, they can give a case number and with that the shop in Phuket would be less reluctant to act.
This was the process for an Apple Watch 2 owner in Konkhaen recently who was refused a warranty replacement point blank: the screen separation was obviously the customer's fault. Apple Support were a little more helpful, but even armed with the note from Apple the Konkhaen agent was reluctant although did send it to Bangkok where a replacement was arranged.
During the short email thread on Tuesday I was told that I still have a number of readers in that part of the world. Phuket users invited me down the year before the Tsunami and I was part of a forum discussion on the early Macs and OS X. I really should write more, but this time of year is student writing time: project proposals for electrical engineers. These students need considerable guidance as the education system lets them down considerably. Poor high school rote learning - they forget right after the exams - and no chance at all to use any English (let alone writing) until they are faced with me and a refusal to accept translation.
We will be done in a couple of weeks and I can sharpen my quill again.
Graham K. Rogers teaches at the Faculty of Engineering, Mahidol University in Thailand. He wrote in the Bangkok Post, Database supplement on IT subjects. For the last seven years of Database he wrote a column on Apple and Macs. After 3 years writing a column in the Life supplement, he is now no longer associated with the Bangkok Post. He can be followed on Twitter (@extensions_th)