eXtensions- The Wednesday File (29): The Apple Pantomime Continues (Behind you, behind you)
By Graham K. Rogers
---
With quarterly results coming tomorrow and two iPhones just released, there was much hand-wringing about Apple, mainly from the direction of Wall Street, but with the first reports of the iPhone X and good sales from China, the picture seems to have changed. Again. And more is coming soon.

This morning I see that Apple has released iOS 11.1 with over 70 new emojis as well as bug fixes and improvements. Download was quick for me, although the Preparing took a little while. As well as those emojis, there is a fix for the KRACK exploit, "as well as the return of a way to call the app switcher using 3D Touch" (Bryan Chaffin, The MacObserver)

Tomorrow morning (my time) Apple will be announcing its FY 17 Fourth Quarter Results. This is officially on 2 November, at 2:00 p.m. Cupertino time, which should be 4 am here if I have done the calculations correctly. There is a live audio webcast that has a link on the Investor page. That same link usually allows access to a recording of the event later in the day for those not able to listen to the live stream. Of course, the last week or so saw major doubts about Apple's continued survival until the good news could no longer be held back. Now most of the analysts are speaking about Apple in rosy terms. Give it a week or so.

After weeks and weeks of reports that there were production problems with the iPhone X, things changed last weekend when the device was released. We were told that the iPhone 8 had not sold well as everyone was waiting for the iPhone X, which was released in 55 countries last week. I must admit I am, although the Apple Watch 3 (GPS) comes first, perhaps followed by a new iPad Pro: some of the devices I had been loaned have to go back, so I need to buy my own. I will have to look carefully at the Watch as there are several reports about bands appearing on the side of the face in some light conditions (Joe Rossignol, MacRumors).
Suddenly, all the iPhone disaster problems evaporated. There were good supplies and there was also reported growth in China due to the iPhone 8 (Jon Russell, TechCrunch), which Wall Street had claimed was a dud: apparently not, although that idea is going to be hard to break, especially as many critics regard it really as an "S" release and therefore the same as the iPhone 7, even if the specifications (all they have to do is look) are clearly different. In the meantime, several reports are describing the iPhone X as the best phone Apple has ever made. This morning, however, Mashable (Lance Ulanoff) had a video with twins unlocking the iPhone X: well, Apple said this might happen, but it is interesting to see nonetheless. These guys will just have to use a passkey.
One writer who thinks that the iPhone 8 was a "sacrificial lamb" is Bryan Chaffin (MacObserver). He seems to think that with the expensive iPhone X - which was also coming a little later - there had to be a cheaper alternative as a stepping stone. He likes the device, but this looks to him like a sop to consumers, except it does seem to be selling and is still to be rolled out in over 100 countries.
As a note, in Thailand iPhone 8 orders open on 3 November, but there is no release date (as yet) for the iPhone X. The iPhone 8 starts at 28,500 baht, with the iPhone 8 Plus at 32,500 baht. The iPhone X also has the Buy button (no date) and that shows that this starts at 40,500 baht, which is 500 baht more than I predicted. Close.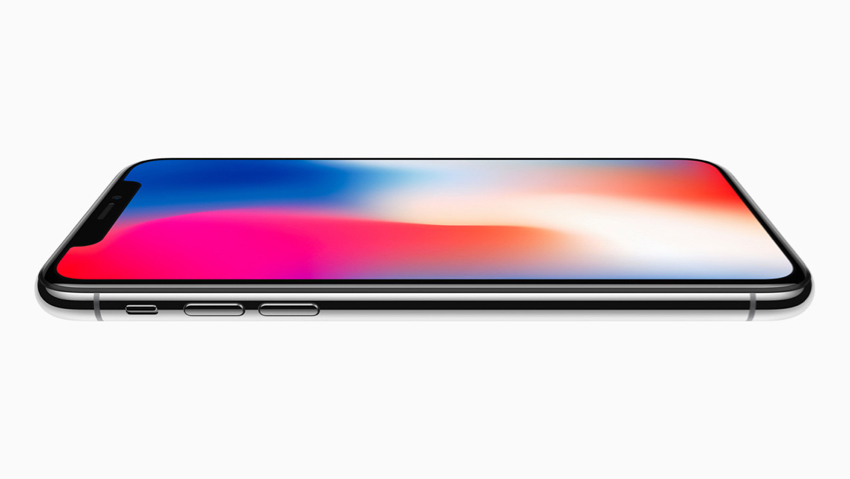 Image courtesy of Apple

One investor question mark concerns the fraught relationship between Apple and Qualcomm whose upcoming court battles could eclipse what happened with Samsung (and that is still ongoing as Samsung refuses to lose). Reports early this week speculate that Apple - after some more Qualcomm annoyances - is about to drop the company's chips totally. Juli Clover (MacRumors) reports that Cuperttino could be "using only modem chips from Intel and perhaps MediaTek" in future devices, after Qualcomm allegedly withheld software that Apple needs to test LTE chips in its iPhone and iPad prototypes. Mikey Campbell (AppleInsider), also reports on this, providing a little more of the background.

We heard a week or so ago that Delta (the airline) was shifting from Microsoft devices to iOS tablets and now Daniel Eran Dilger (AppleInsider) adds to that with a report on Walmart's apparent move to implement "employee choice" computing options and there is a possibility that the company and its staff could end up with 100,000 Macs by next year. One of the reasons is the difference in numbers of support calls between Windows devices and Macs: 60/40.
I was speaking on Tuesday to a student who loves devices and who has a good selection with a MacBook Pro, game-based devices and a Windows Surface; but not right now as it has broken and his dad had to send it back. A quick search found me several reports about reliability issues with the Surface. Also on Tuesday I was sent some links to reports on the Google Pixel thing that is racking up a host of problems, starting with screen burn-in and going through several other non-consumer-friendly issues. I noted on Monday that the Pixel doesn't come with ear-phones, despite the high price. Could you imaging the outcry there would be if Apple did that?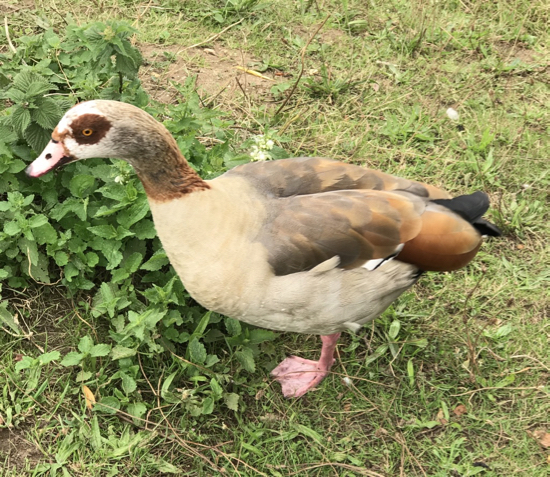 Apple's latest Chicago store is a bit odd in some ways, not the least is the use of a MacBook Pro-shaped roof. Do they update when the next model is released? One design feature of all Apple stores is lighting, but the Chicago store has an unusual problem in that migrating birds have been hitting the windows at night and of course are being killed.
An organisation that monitors such bird actions contacted Apple and although it was not felt that numbers were unusually high, it has been agreed that for the time being the lights will be turned down. The report on this from Mike Wuerthele (AppleInsider) does point out that Chicago has policies on dimming lights on high-rise buildings, but that the Apple store is only 2 floors and other high buildings surround the store.

At the weekend I read that Final Cut Pro X 10.4 was coming later this year with improved color tools, HEVC and VR support (Juli Clover, MacRumors) and I wondered, if this is due before the end of year, is this to coincide with the release of the new iMac Pro, the promised Mac Pro or some other. I saw that an image of the new iMac Pro (as well as those of other upcoming iMacs) is shown on the Apple main page for Macs. The iPhones are still the star turn when linking to the Apple site.
I may have been right about the iMac Pro as Benjamin Mayo (9to5 Mac) reporting on what was at the Final Cut Pro X Creative Summit tells us that Apple had a new iMac Pro there, all done out in space grey with space grey accessories which are (for now) exclusive to the iMac Pro. He writes that "the iMac Pro features workstation internals with up to 18 core Xeon CPUs, AMD Radeon Vega Pro GPUs, up to 128 GB ECC RAM, 10 gigabit Ethernet and more," adding that it will "will start at $5,000".
A quick calculation shows that here (when, or if it arrives) that will be 177620 baht with VAT included: probably around 180,000 baht; which makes the current Mac Pro almost a bargain. Here is the 9to5 Mac video from YouTube:

I will be teaching a class on Ethics and Morals this week and one thing I mention is the idea of contracts and agreements. This week Apple sacked an engineer after his daughter went to the Cupertino canteen and took a video of his test iPhone X. I have signed non-disclosure agreements before (and stick to them), but a contract with Apple is stronger. As others have been sacked by Apple for similar transgressions, this was a certain dismissal and the engineer (all power to him for honesty) put his hands up to this.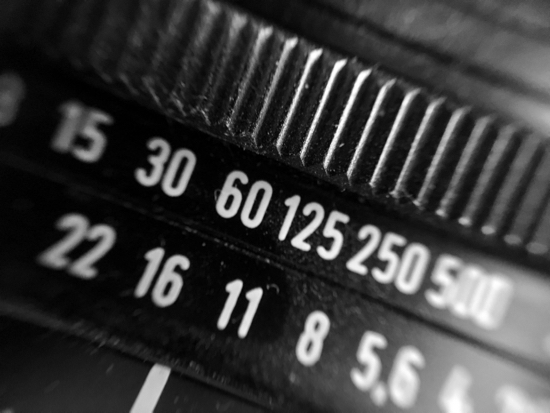 With another class, I was looking at the ideas of Design with some students last week (and this) with obvious reference to Apple, including some video input from Jony Ive. At the suggestion of a colleague, I switched this round and instead of lecturing directly, I put the students into groups and had them discuss the ideas. I dropped a couple of hints (like chopsticks; and materials), so we will see what they come up with next time. My original plan was to use groups to come up with a design of one item that has different uses (safety helmet), but that will also come next time.
I expect to mention that Chicago flagship Apple store with the lighting problems and the dead birds (and the MacBook Pro roof) and I hope also to bring in information about Bauhaus and Sony: both huge influences on Apple design, Steve Jobs and Jony Ive. As one of the ideas also concerns zeitgeist - the influence of the time - I want to bring in things like 1950s American cars with those long tails as well as more sober designs, like the Lamborghini Miura perhaps.
Graham K. Rogers teaches at the Faculty of Engineering, Mahidol University in Thailand. He wrote in the Bangkok Post, Database supplement on IT subjects. For the last seven years of Database he wrote a column on Apple and Macs. After 3 years writing a column in the Life supplement, he is now no longer associated with the Bangkok Post. He can be followed on Twitter (@extensions_th)