By Graham K. Rogers
---
Most Recent News
Apple has released an update to iOS 11 (11.0.2), with a number of fixes to the crackling sound that some heard in their earbuds; to Photos where some images were hidden; and to mail attachments. This one downloaded wuite easily to the iPhone 7 Plus, but the Preparing part took longer than I expected. All running fine now.


Intel has announced that its former CEO, Paul Ottelini, has died at the age of 66.


And of course we were sad to hear of the death of Tom Petty yesterday. I saw him live in 1978 at Knebworth, in a lineup for a Genesis concert that included Devo and Jefferson Starship. Not many in the UK had heard of Petty before then, but the performance he and the Heartbreakers put on was stunning.



Recent News
I tend to look in the center of Bangkok for new accessories, but last weekend took a trip to the Central Pinklao mall where I had a look in the iStudio there. While Siam tends to have a number of Nokia and Elgato HomeKit (and HealthKit) devices, these were thin on the ground, but what they did have were examples of that Koogeek P1 Smartplug on offer, as well as the Koogeek lighting unit that can be controlled from the iPhone. That screws into the top of a suitable lamp and a bulb cn then be screwed in to that.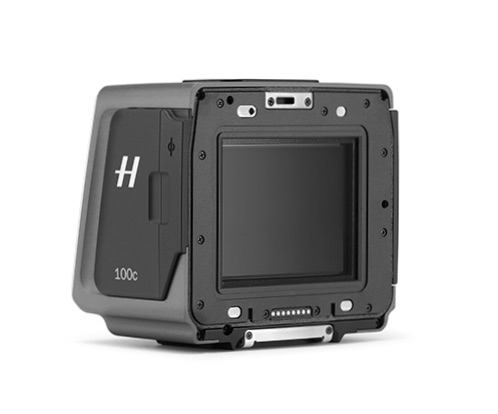 Hasselblad have just announced the H6D-100C digital back: a digital option for older cameras, offering output of 100MP. The US price is $26,495 and this is available from today, the press information tells me.

Apple has announced that its Q4 2017 Financial report will be on Thursday, 2 November 2017. Guidance announced at the Q3 2017 conference call includes a revenue prediction of between $49 billion and $52 billion.

It was quietly announced that Apple had acquired the French technology startup, Regaind. This company, Will Nicholls writes on PetaPixel, specializes in AI and computer vision for analyzing photos. Apple already uses some AI to analyze photographs, for example faces, but this acquisition will allow much more to be accomplished.

Also on PetaPixel, Brad Nichol has a look at the quality of RAW images coming from the iPhone 8 and is impressed. As we might expect from a photography publication, the examination of the output is comprehensive and looks at several aspects of the way photos are produced. His main comparison was with the iPhone 6s and his conclusions: "Not even in the same ballpark. Net result then, the 8 Plus DNG files edit better period!"
Setec Astronomy and More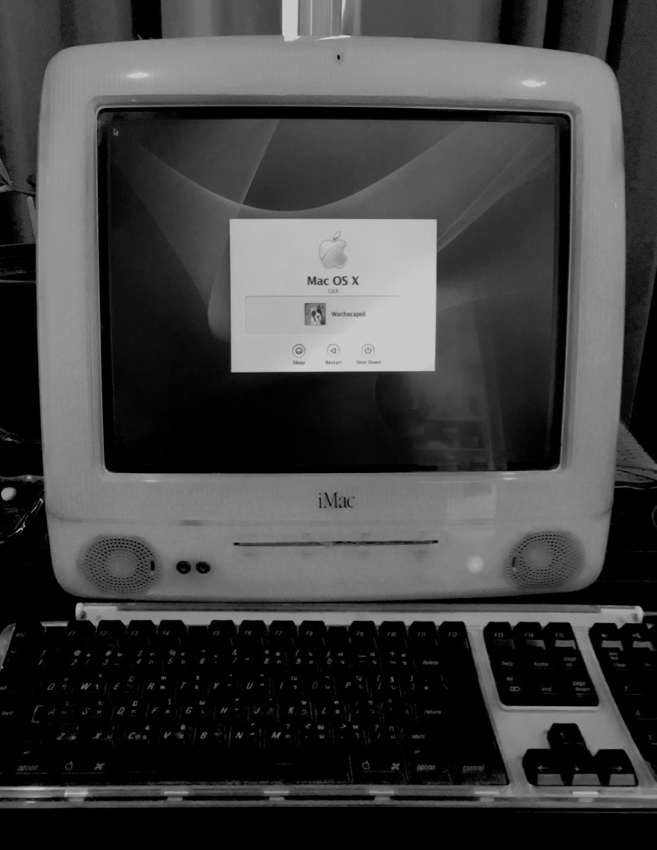 When I first started writing about Apple in 2002/03 [corrected from 2012/13], Macs came with System 9 running by default, and an early version of OS X also installed. At that time I had access to a G4 PowerMac at work and my own G3 iMac. I still have that and it still runs.

I took a gamble one day and started up the G4 with OS X, but what I saw was so new - so unlike anything I was familiar with - that I switched right back to System 9. I thought about what I had seen over the next couple of days and it was obvious to me that my reluctance to make the change was likely to be mirrored in many other offices and homes. It also occurred to me that Apple had invested a lot in the new OS X and they were even more unlikely to go backwards.

A few days later, I tried again. Within a week using the new interface felt completely natural. I thought it more instinctive than System 9 (and before). A lot of people would be making the same change so I started writing about this new territory. Few people were doing that at the time and the (then) editor of the Bangkok Post, Database technology supplement was reluctant to offer more than 2 columns a month initially. Within a few months I was writing weekly.

By 2006 the landscape had begun to change, particularly after the switch to Intel processors. I also had some test hardware provided which made the writing more interesting. Then I was invited to a MacWorld Keynote presentation, going to a rather cold San Francisco in January 2007. The rest, they say, is history.


Although there had been some rumors leading up to the announcement of the first iPhone, compared to output now, these were all comparatively low-key. It was after the keynote presentation that the negativity began with so many making guesses on what the iPhone would not do: Ballmer, and the Blackberry bosses come to mind; but so many others who had not even seen the device, were expounding their expert opinions, which were little more than hot air. I had not only seen the first iPhone, but I held it the day after the Steve Jobs' introduction and I knew I had the future in my hands.

Since that time, a whole industry of pundits has invented itself. Many crawled out of the woodwork and started by copying the ideas of others, adding a few comments as a way to claim ownership, then posting online. As the news industry died, more moved online and garnering hits was the new measure of success. Once a theory, or an analyst's take on supply-chain changes hits the ground, there is a rush to put some new interpretation on it - the more dire, the better - so that now it is difficult to understand where reality begins and rumour ends.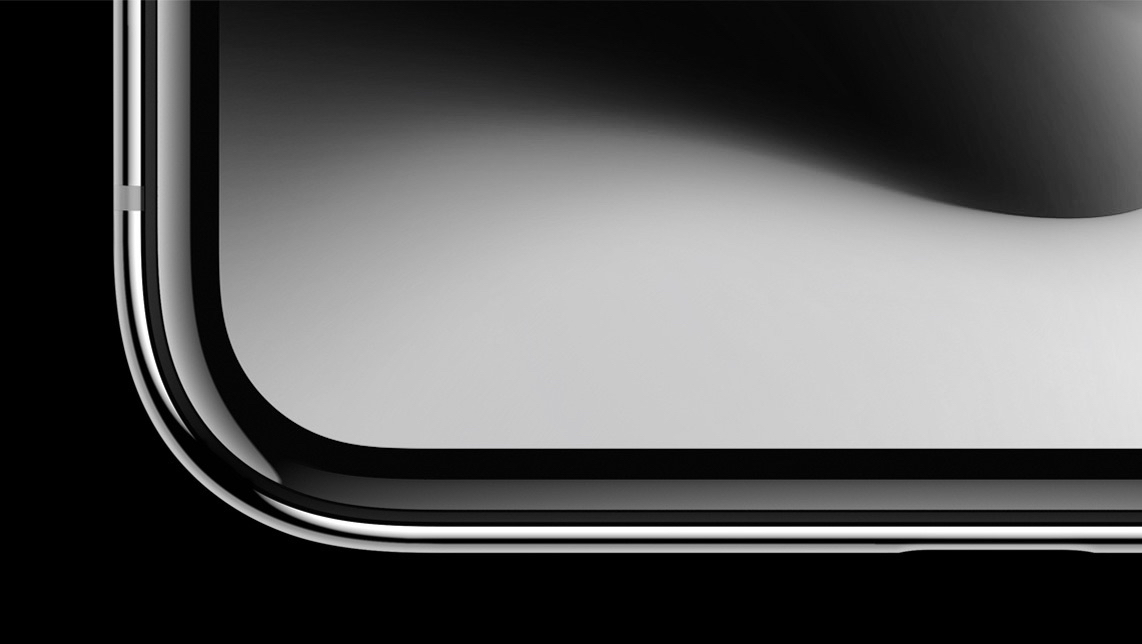 This cycle is completed when every new product that Apple announces is dissected theoretically (many do not even compare specifications) so that with the iPhone 8, the faster A11 processor, 12 MP camera and Bluetooth 5 are decreed (initially) as being no advance on the iPhone 7: ergo Apple has failed again.
It is a little different, of course, when benchmarks come to light, iFixit tears down the device and shows us what is really inside, and then AnandTech releases its full analysis of the latest handset. For some the damage is already done and nowhere was this more apparent this year than with FaceID when all manner of dire (and erroneous) opinions were disseminated.
I took the time to look at Apple's early comments, some patent information, and some good online analysis that was available. Within a couple of days I was able to put together a teaching unit (in one class, I am instructing Actuarial Science students on technology) and some online commentary. These ideas were confirmed last week by Apple's own White Paper on FaceID: like TouchID, but 3D (with several types of input); and much stronger. In the eyes of many commentators, however, what Apple says is immaterial: they have already put out their punditry, earned their hits and it is time to move on. Nowhere is this more evident than with Wall Street and their hangers on.

In 2013, a year or two after Tim Cook took over as Apple CEO, there was considerable pressure from several directions. As ever, there was criticism about Apple's perceived loss of direction. This was also fuel for several articles hinting that Cook's days as CEO were numbered, or should be. This also played into those pressuring the company over share prices, allowing the corporate raider Carl Icahn and certain investment funds to benefit from a softer share price. I wrote a number of articles at the time and combined them into a longer commentary:
Why would Wall Street want Apple as a Broken Company (Full Text)
Tim Cook is still CEO, the share price has risen (the ten year graph shows ever-upward), and Apple is producing impressive revenue reports quarter after quarter. But still, Apple is going to fail, Tim Cook should be replaced, and innovation left Apple with the death of Steve Jobs.
Several sources seem to specialise in Apple negatives, seemingly in a concerted effort to drive down the share price. This is most noticeable just before one of Apple's Quarterly financial reports, but also appear round the time of any event, when a new product is to be announced. These correspondents are gaming the market and are little better than a 15-year old schoolboy. That is not hyperbole.
The NYTimes (Michael Lewis) reported on the ways in which Jonathan Lebed, who was 15 at the time of the interview, learned to profit from share dealings by putting out positive reports on specific stocks. There is little difference in profiting from a rise, and profiting when a share price falls if it is expected to rise shortly afterwards. In his defense, Lebed was doing just what Wall Street does. Naively, he was unable to see why the SET fined him for most of his profits, when all he did was what Wall Street does day after day: sneaky.

The excitement has gone out of news because there is too much: not only is there so much speculation from those writing online, but, minute by minute, Twitter messages and output from other social networking sources also add to the smoke. There is no wonder - no awe, no magic - any more.
Too many secrets exposed.
Graham K. Rogers teaches at the Faculty of Engineering, Mahidol University in Thailand. He wrote in the Bangkok Post, Database supplement on IT subjects. For the last seven years of Database he wrote a column on Apple and Macs. After 3 years writing a column in the Life supplement, he is now no longer associated with the Bangkok Post. He can be followed on Twitter (@extensions_th)