By Graham K. Rogers
---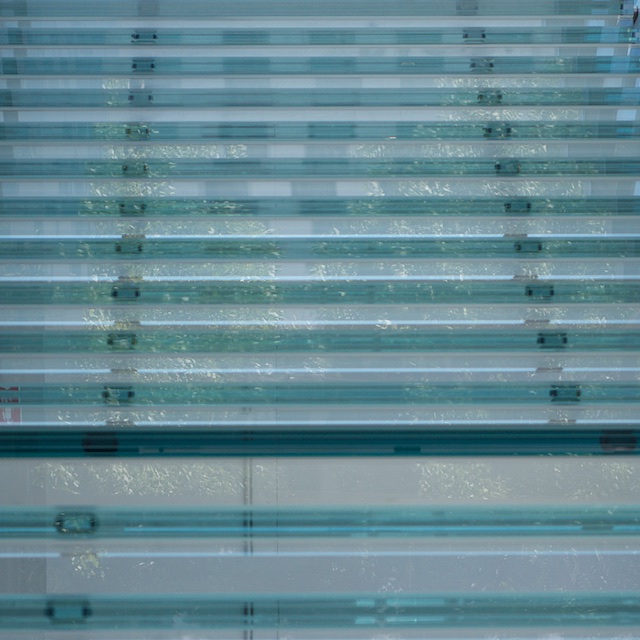 As part of a long-term program to improve teaching methods in the region and produce students with better analytical skills, the Faculty of Engineering and USAID ran a series of workshops to examine different classroom methods. An implementation of some of the ideas in a basic lab for Electrical Engineers met with a measured amount of success.

Mahidol University in Thailand is perhaps best known for its expertise in medicine, but for the last 26 years, the Faculty of Engineering has been producing engineering students with wide range of skills. Although founded on basic disciplines, the Faculty has adapted over the years to incorporate new directions, such as IT and Bio-Medical Engineering, while all teaching departments introduce new content to best fit the needs of society.
Along with the changes to subjects being taught, there is a challenge to incorporate the best teaching methods. A recent link to a pilot program created by USAID encourages teachers to re-examine methods of teaching. The new ideas developed will be used in colleges and universities throughout Thailand and the region where traditional teaching methods generally hold sway..
An information release from the Faculty of Engineering highlighted a part of this effort, when Dr. Aranee Pangarad reworked a basic electrical engineering lab for Year 2 students. She had earlier been an instructor in the USAID program and was keen to implement some of the new ideas.
Instead of the lecturer giving instructions in a traditional manner, materials were redesigned to put more emphasis on the students teaching themselves: a form of self-learning. With some carefully selected pre-lab exercises, which were checked by the instructor and student helpers at the start of the class, students already had a basic grasp of the concepts to be taught in the 3-hour session. To reinforce those initial ideas, some startup exercises were introduced.

Using mime, pairs of students demonstrated rules and dangers to their friends. Some of these included use of mobile phones in the class and the risks of handling electrical components with wet hands.

In a complete reversal of normal teaching practices, pairs of students were then allocated a basic skill related to the equipment to be used and the information already reviewed pre-class. These included the use of the multimeter, the breadboard and the oscilloscope.
Each pair then explained the basic ideas to a group of peer students: each pair visiting every station in the room, during the course of a sometimes noisy, but enjoyable session that Dr Araneee described as "a chaos of fun". Rather than passively work at tasks, slavishly following set instructions, the students engaged in lively discussions while learning from their friends.
One of the year 2 students, Boy, who was being taught how to create a simple circuit using a breadboard, said that he was enjoying working this way that his friends were doing a "good job"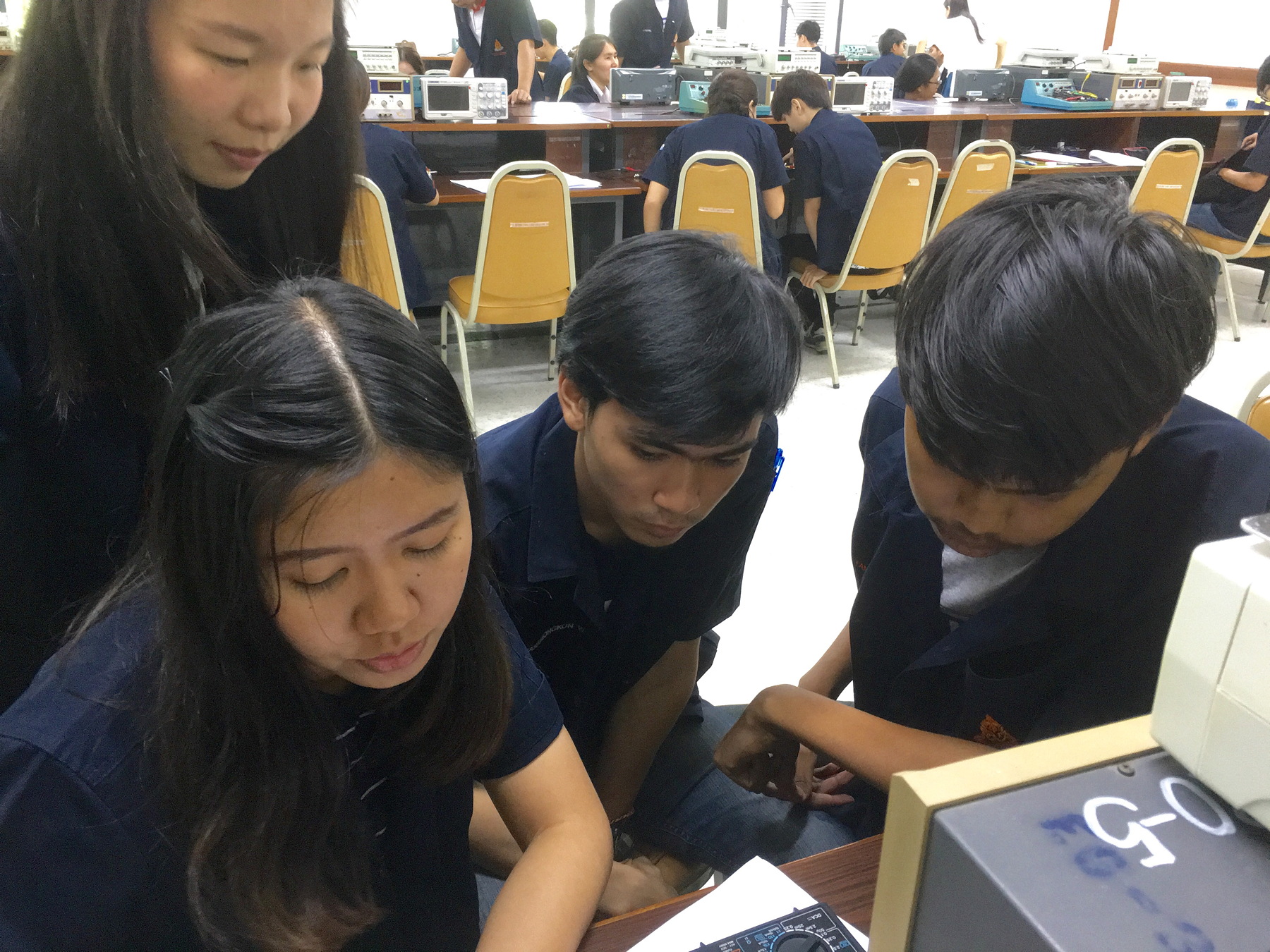 While the preparation allowed for a hands-off approach, the instructor and a team of senior students was on hand to step in and make suggestions when they sensed a problem. They also enjoyed their volunteer participation, with one saying that he preferred this to how he had learned in previous years.
Another TA said that it was good to have students teach each other, adding however that "It was a bit confusing for groups as many students wandered about unsure"
To put this in a little more context, Aj Aranee also said: "Teaching themselves is the best learning method" and admitted, "It was actually a learning experience for me too." The idea being that the whole lab experiment is undergoing development and will evolve as the strengths become more apparent.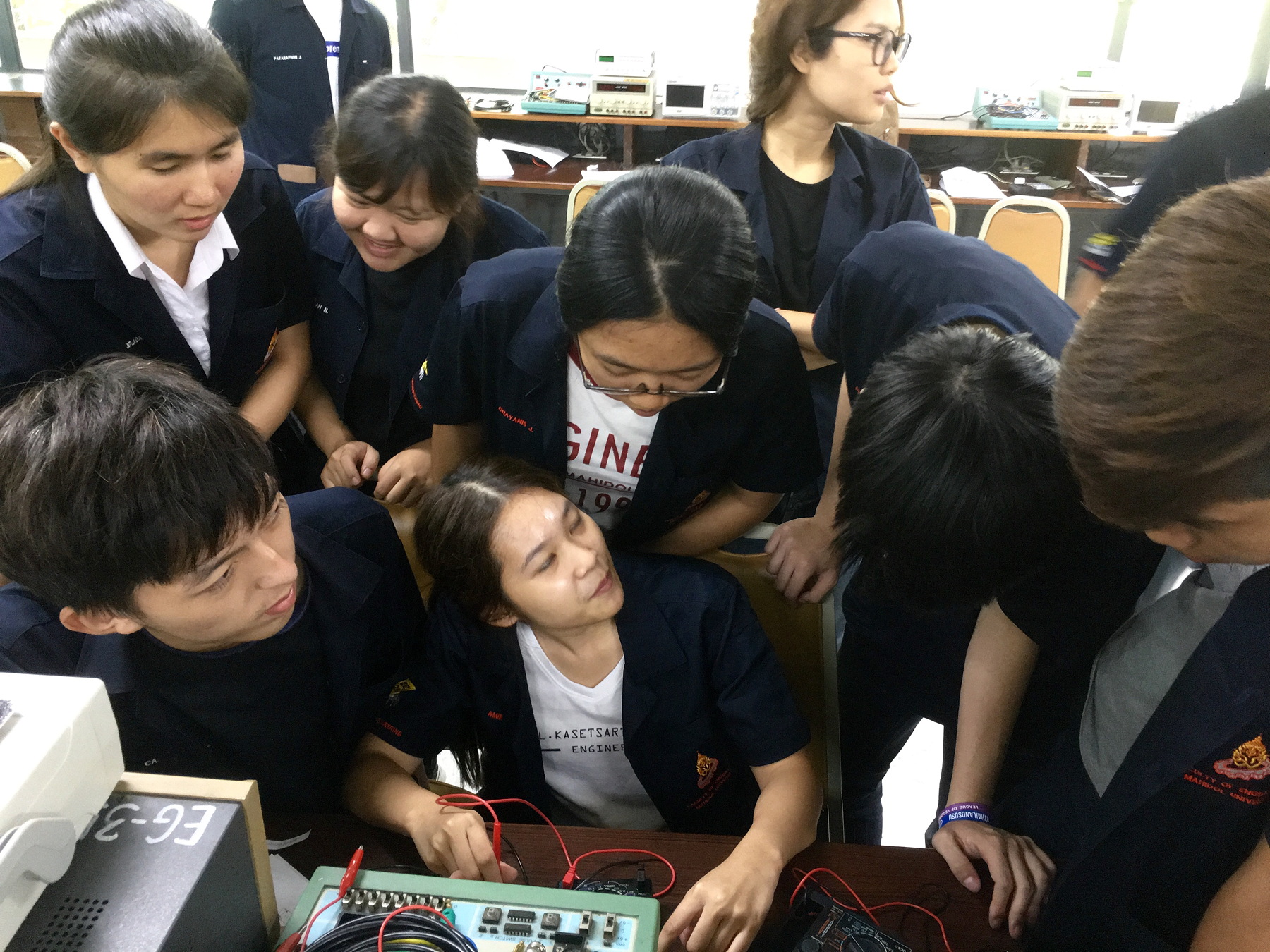 This simple example of the ways in which teaching methods are being re-examined and redesigned when necessary is part of the strategy at the Faculty of Engineering, where the academic management try to be forward looking in order to provide the best students for the needs of industry.
Graham K. Rogers teaches at the Faculty of Engineering, Mahidol University in Thailand. He wrote in the Bangkok Post, Database supplement on IT subjects. For the last seven years of Database he wrote a column on Apple and Macs. He is now continuing that in the Bangkok Post supplement, Life. He can be followed on Twitter (@extensions_th)