By Graham K. Rogers
---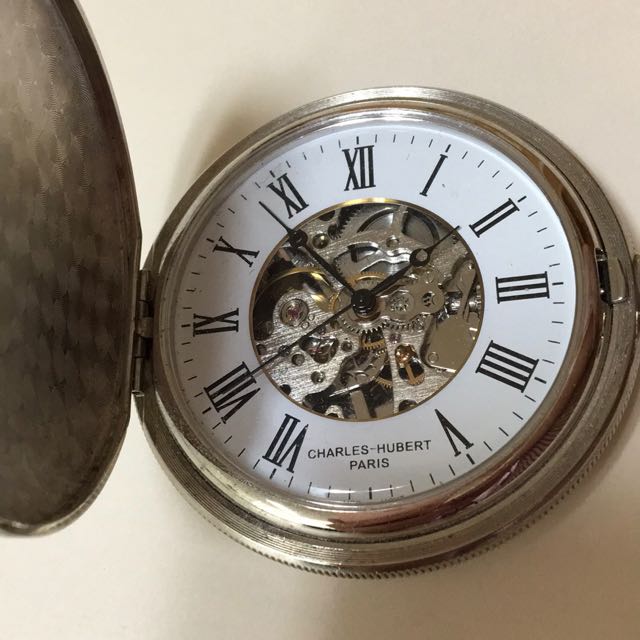 Earlier today I attended the HIMSS AsiaPac16 conference and exhibition at the Queen Sirikit Center, Bangkok. The main thrust of the presentations was use of modern technology and systems to improve hospital management, medical services and - ultimately - patient care.

I did not attend any of the conference sessions HIMSS AsiaPac16 as my main purpose was to interview Dr. Richard V. Milani, of the Ochsner Health System. The fruits of my time with Dr. Milani will be in my Bangkok Post column, next Wednesday. I also spoke to Michelle Troseth of Elsevier on emerging technology trends that are evolving the role of nurses. That will be another posting on this site in a day or so.
I did spend some time walking round the exhibition where a number of interesting booths were showing off some of the latest in technology as it is being applied to health care, including the Microsoft Hololens, which I tried (see below).

As I was walking round, I was drawn to the Lexmark Healthcare booth where medical images were prominently displayed on a large PC screen and on a 12.9" iPad Pro. The system handles several imaging formats from X-Rays to CT scans. The access to images is browser-based and platform neutral. The Lexmark personnel did have the images on a local server, but were quite willing to show me access via a live internet connection.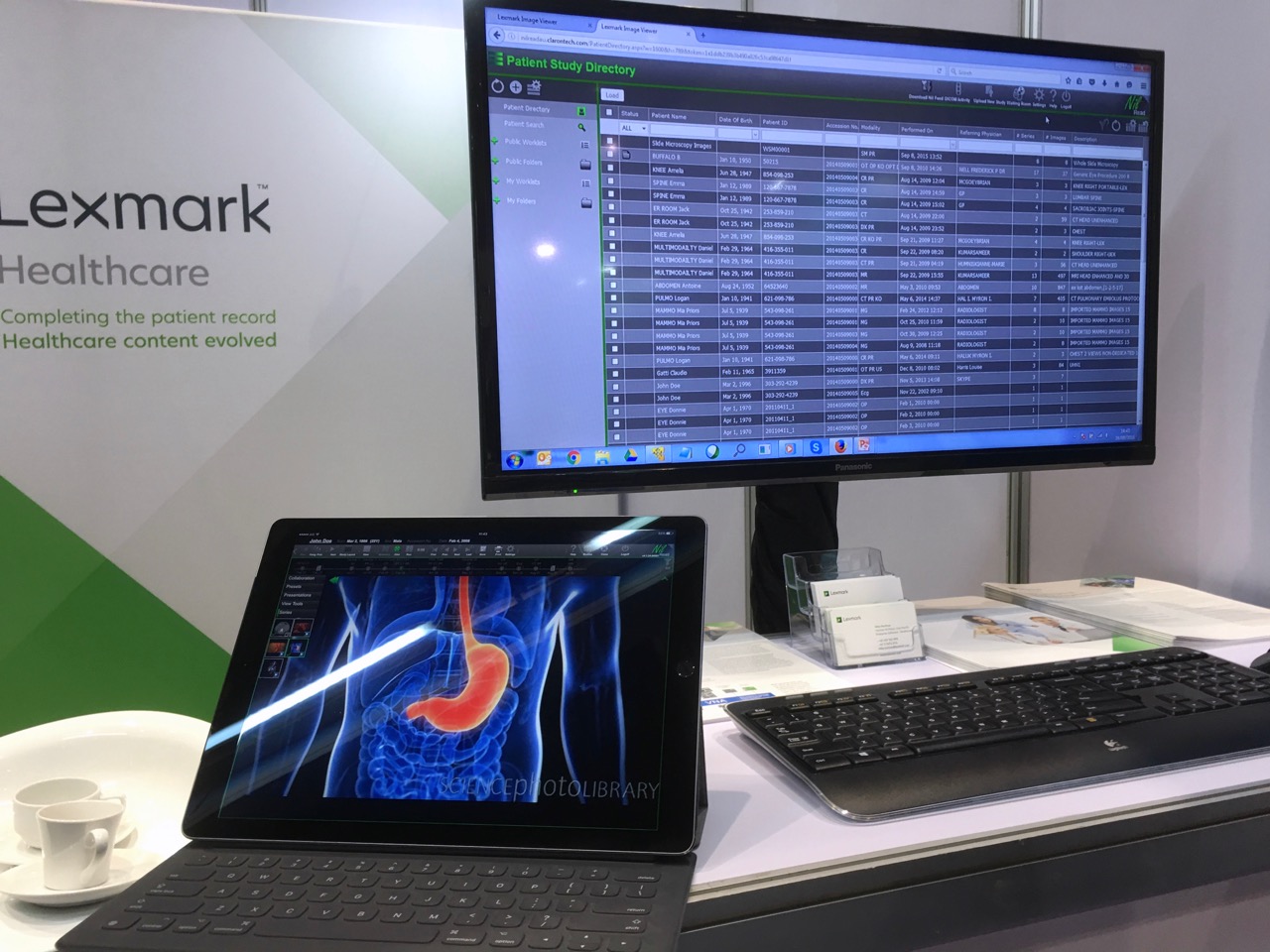 With the numbers of exhibitors there and the limited bandwidth at the Sirikit Center, I was not surprised that there was some delay. But the images did load. This would be invaluable not only within a hospital across all its departments, allowing consistency (a word I heard a number of times during the day), but would allow remote access as well, for example a doctor on holiday could provide critical advice after viewing the images remotely.
This consistency is enhanced by the way the system integrates images with patient records. They handed me a neat little credit card-sized USB drive full of PDF files about the systems, which gave me a couple of other ideas.

A couple of the local hospitals were in attendance, with Bumrungrad Hospital demonstrating some of its solutions. Orion Health who were also at the show, are already working with Bumrungrad Hospital. With high patient volumes, information management is critical (several exhibitors were focussed on this). The implementation of the system has allowed the hospital to expand significantly while cutting medical records access times almost to zero. Other processes have been streamlined - laboratories, radiology, pharmacy dispensing - as well as allowing increased efficiency in accounting procedures.
Orion Health have been working with the US Department of Defense for some 22 years. Systems that it was featuring at the exhibition were its Rhapsody intelligent integration solution; Enterprise pre-configured hospital solution; and Engage which brings the patient into the system with browser and smartphone interactions, including the patients own data input.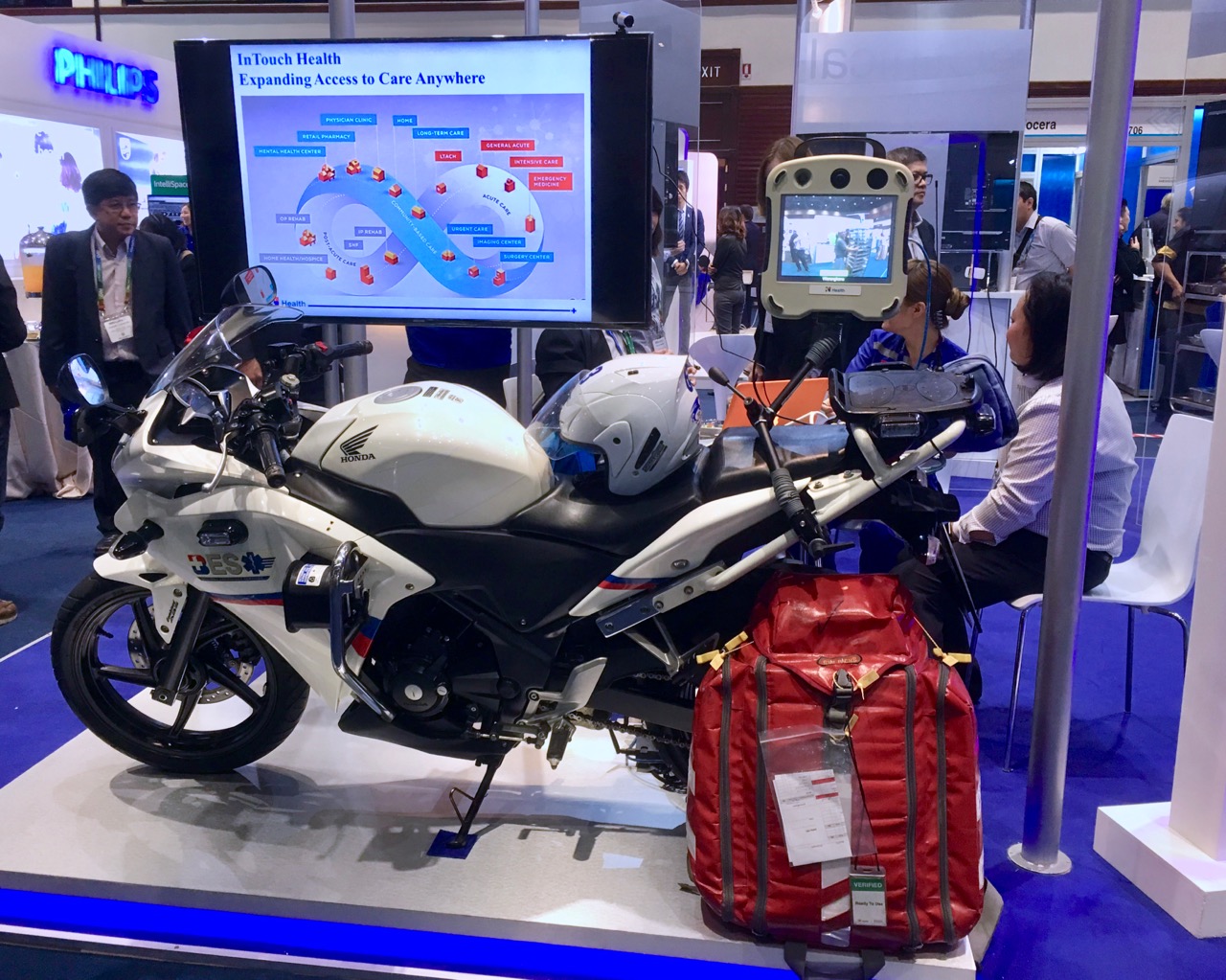 Another local hospital was Bangkok Dusit Medical Services. I was drawn to this exhibitor in part because it was a Bangkok hospital at the show, but also because of the Honda motorcycle displayed. This was a fully-equipped (as far as the size was concerned) mobile medical unit. As well as the important medical baggage, it has a live television link to the hospital so that the operator at an incident can show a doctor or other medical personnel the scene and receive advice back in real time.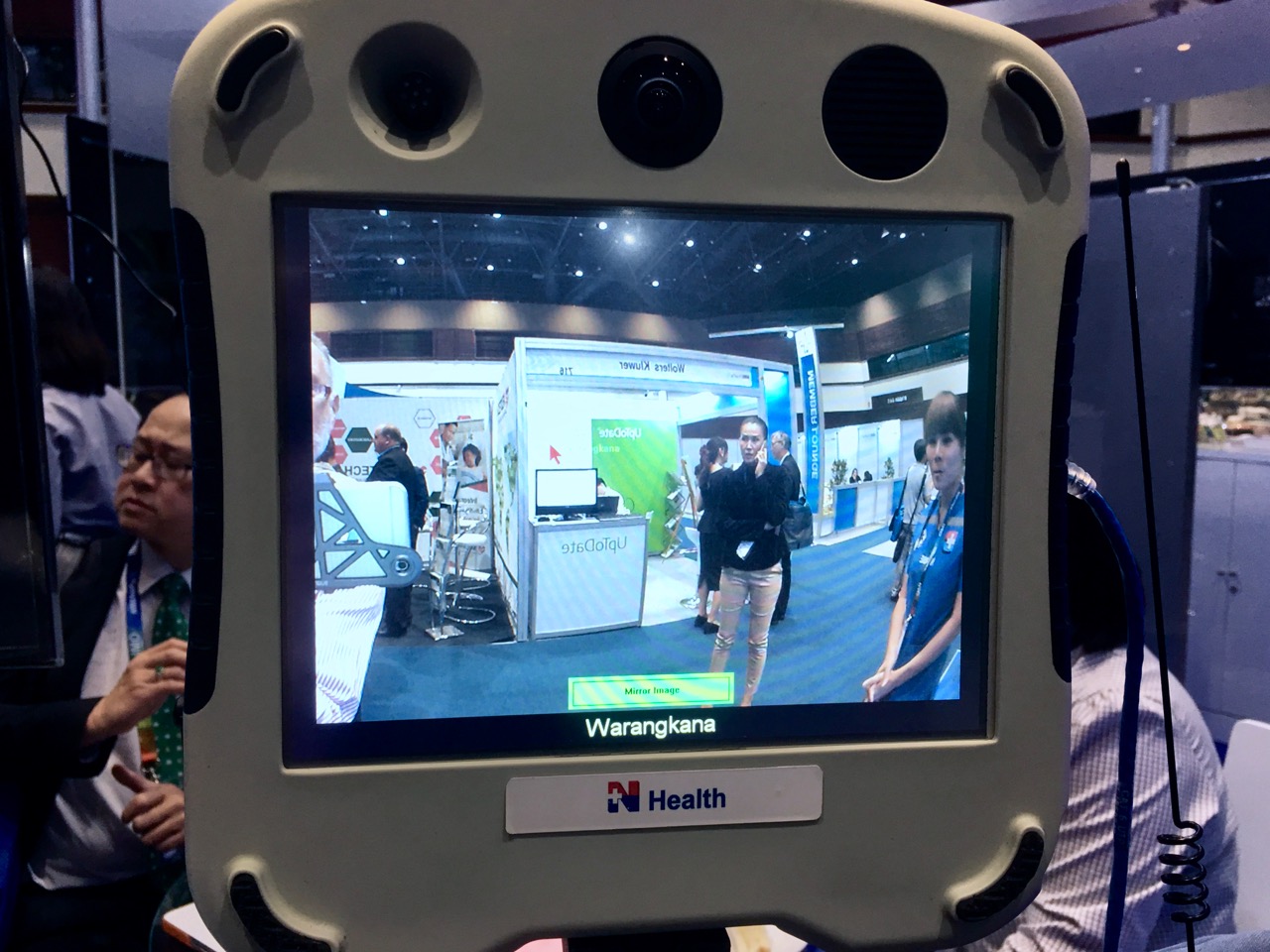 As well as the Lexmark solutions, Radimetrics, a Bayer company, is also focussed on providing consistent information about radiology to those who need it. The data is browser accessible and I was interested to see that within data parameters was radiation dose monitoring: including scanner settings and total dosage.

Just as I was preparing for my second interview at the Elsevier booth, an email from Microsoft (itself a rare event) had me hot-footing it round to the booth of Vital Images, a company in the Toshiba Group, who provide imaging solutions. I was given a number of handouts showing successes at some prestige establishments in the USA. But they had the Hololens there and I really wanted to see this. It was not exactly what I expected.
The tight-fitting glasses are connected via wifi to a computer and the displays, I was told are not VR but AR: Augmented Reality. I was dimly aware of people around and in front of me, so my vision was not totally blocked, but as I moved my head around, different screens would appear to my left, to my right, high and low. Some of these were text-based, and a click - using thumb and forefinger - would open a link. I am afraid that in the short time I had, I did not quite master this click, but those demonstrating were on hand to see me through.

As well as access to normal text-based screens and documents, I was shown a number of medical images and these could be enlarged or allow a fly-through for a doctor. A surgeon could be operating on a patient and at the same time be able to access records, scans and other images to enhance the process while the operation was taking place.
At the moment, a lot of the ideas are just that: concepts, but with considerable potential, such as remote operations and virtual care or rehabilitation.

Medicine has always used technology (for example, the stethoscope), but I am already aware of the ways in which health is being impacted by the use of electronics- and computer-based technology, in part because I work at a university where bio-medical engineering has a significant importance.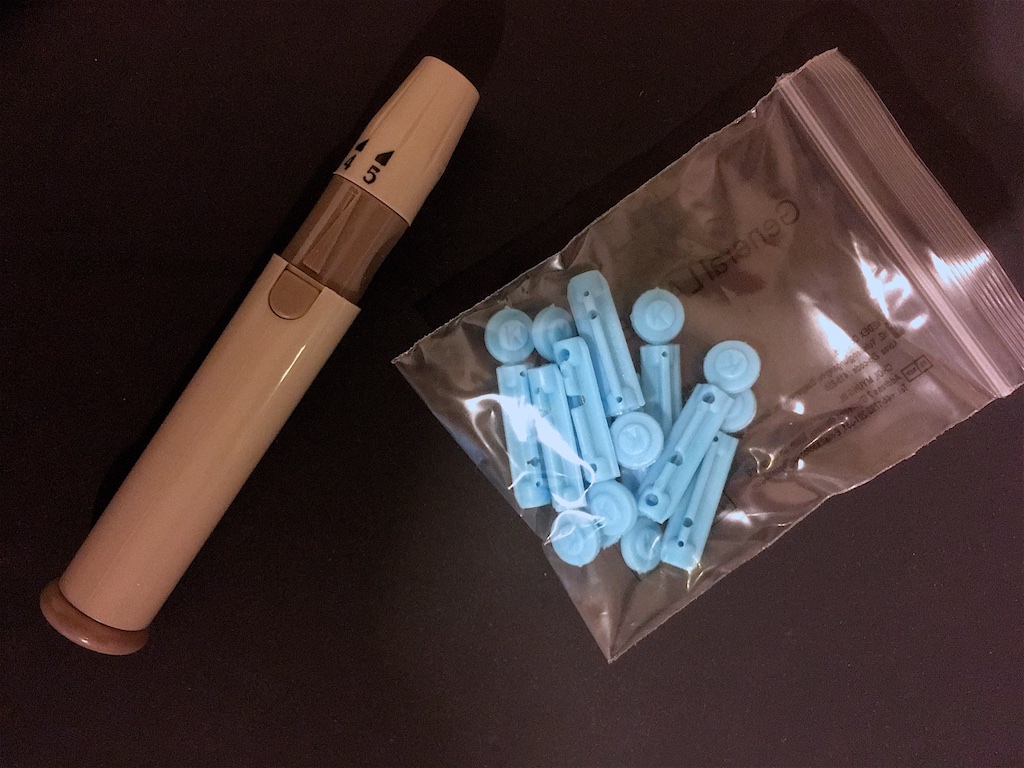 I am constantly being reminded of the evolutions taking place right in front of me. Apple and its HealthKit are one example, and it is now possible for users to test themselves (e.g. blood-glucose) and send the result directly to a doctor. With the interviews and the exhibition, it was clear that a revolution is taking place in healthcare.
Graham K. Rogers teaches at the Faculty of Engineering, Mahidol University in Thailand. He wrote in the Bangkok Post, Database supplement on IT subjects. For the last seven years of Database he wrote a column on Apple and Macs. He is now continuing that in the Bangkok Post supplement, Life. He can be followed on Twitter (@extensions_th)