By Graham K. Rogers
---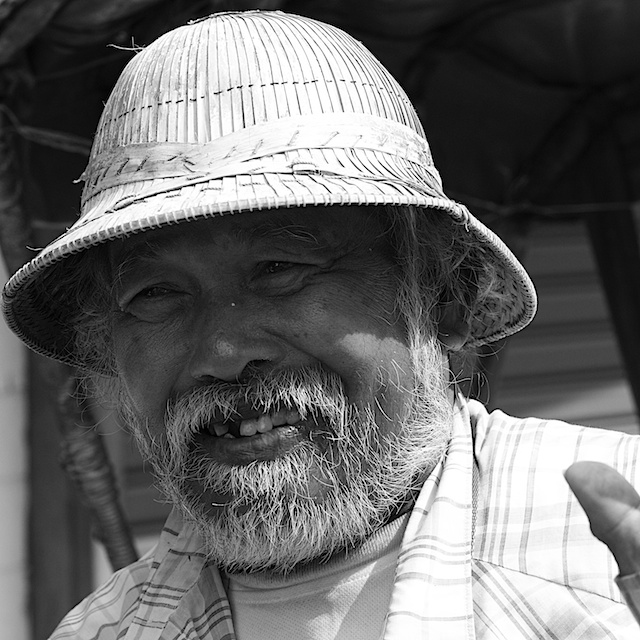 Early Friday morning, there was some excitement in the overnight news about an app developed in Russia that applied artistic effects to photographs. This is not a new idea and I have had some apps that do similar tasks, going back to when I had the iPhone 3G.

I downloaded Prisma and indeed the app does a really good job of applying effects to photographs, with styles deliberately based on known artists or specific images. The output is more subtle, however, and I think of it more in terms of colour and drawing styles.
I spent part of Friday playing with Prisma and so, apparently, did others here. Late that evening, there were several postings of images (and comments) about this app. As an idea of the ways in which this has flexible output, a local user took a burst shot with the iPhone camera, then applied the Tokyo filter to each frame with Prisma. Using Giffer Pro (a GIF generator: 139 baht in the App Store) he then strung them together and made a short movie, which is now available on YouTube. I would love to see some more of these.

Prisma Effects: Roy, Kandinsky and Urban

There are 19 effects options: Heisenberg (using an image based on Breaking Bad), Transverse Line (Kandinsky), Roy (Lichtenstein), Candy, Electric, Mosaic, Illegal Beauty (after the artist Natalie Ratkovski), Mononoke, Urban, Tokyo, Curly Hair, Wave (Hokusai), Robots, Gothic, The Scream (Edvard Munch), Ice Cream, Canyon (another from Hokusai's 100 Views of Fuji), Mark (Marc Chagall) and Raoul (Dufy).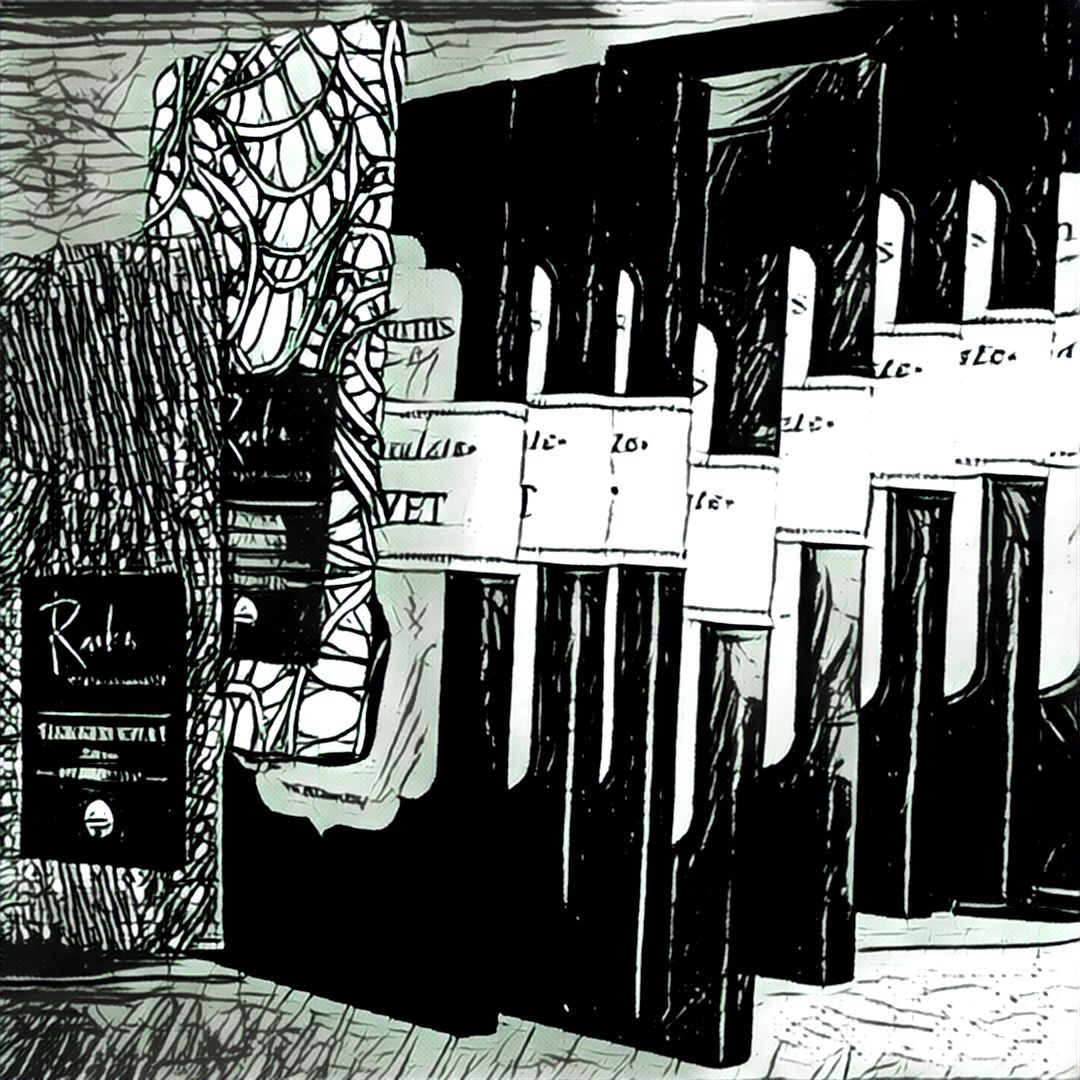 Not all images will look good with all the available styles: this is a personal choice. It is worth experimenting with this and other apps. When a style is selected in Prisma a triangular progress icon fills from the bottom as the picture is readied. The user is free to go back and choose from one of the other styles.
A processed image can be posted to Instagram directly or saved to the Photo album. Exported options include FaceBook and Twitter. The images were 1080 x 1080 with a file size of around 400KB. Exporting an image that was synchronized to Photos on the Mac, I was able to produce a TIFF image 15" x 15" of 9MB.
Late Wednesday Amendment Earlier today, after looking at iTunes on the Mac I noted that Prisma had been updated with some bug fixes: the information in the update panel. Later in the day, the update appeared on my iPhone and the whole app appears to have been revised with a new interface and an additional 17 themes: Udnie, Mondrian, Ghots, Running in the storm, Curtain, MIOBI, Bobbie, Flame flower, #FollowMeTo, Paper art, Roland, Red head, Composition, Light Summer reading and Coloured sky.
Updated Prism interface and Output: Curtain, Light summer reading and Flame Flower

All of the main tasks are run from the main screen once an image is imported, including display and selection of the various filters, processing, and export. An image on the iPhone was the same as those I exported before at 1080 x 1080 and a file size of between 350-450 KB.

When I first read about Prisma, I immediately thought about MacPhun's ArtCamera which I had on my devices for several years. Sadly this no longer works, but like Prisma, it offered output in several artists' styles. I also remembered the excellent Waterlogue (139 baht) with the way it changes photographs to resemble watercolour paintings.
Several apps provide output in comic styles. Among these, PopDot Comics (35 baht) has several output types: Sunday Comics, Pulp Comics, Pop Comics, Noir Comics and Halftone. Each style has up to twelve output options. Editing sliders allow adjustment of the Outline size and Black threshold.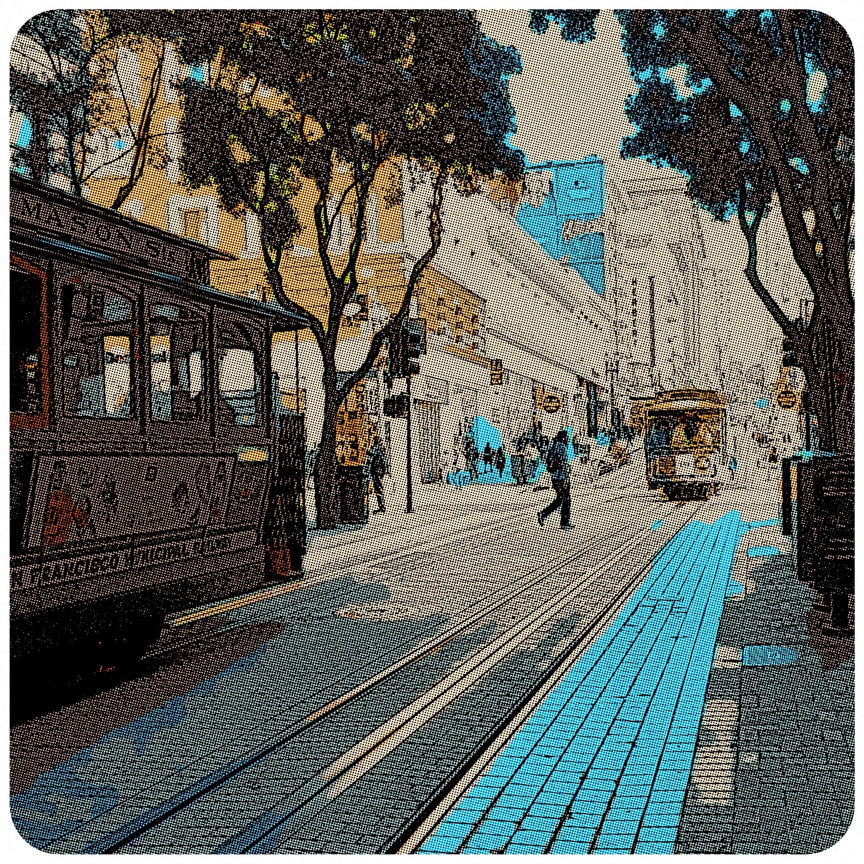 San Francisco - Pulp Comics, Effect 05

Users may also adjust dot size or switch to lines instead of dots. Paper backgrounds and borders can also be adjusted. A selection of speech bubbles is available. Output is a respectable 2448 x 2448 with file size ranging from 2 - 5 MB or more.

While searching for ArtCamera, the iPhone also showed me CameraArtFX which takes either live input from the camera or photos from the Library. Once the user decides on the image, ApplyFX adjusts the photograph to the currently selected effect. At the bottom of the panel are sliders for Line and Color or Line and Shade, depending on the effect selected. Effects available are Comic Book, Manga, Pencil 1, Pencil 2, Ink Doodle, Cartoon, Poster, Vintage, Grunge, Watercolor, Vanilla Sky, Silent Film and Neon.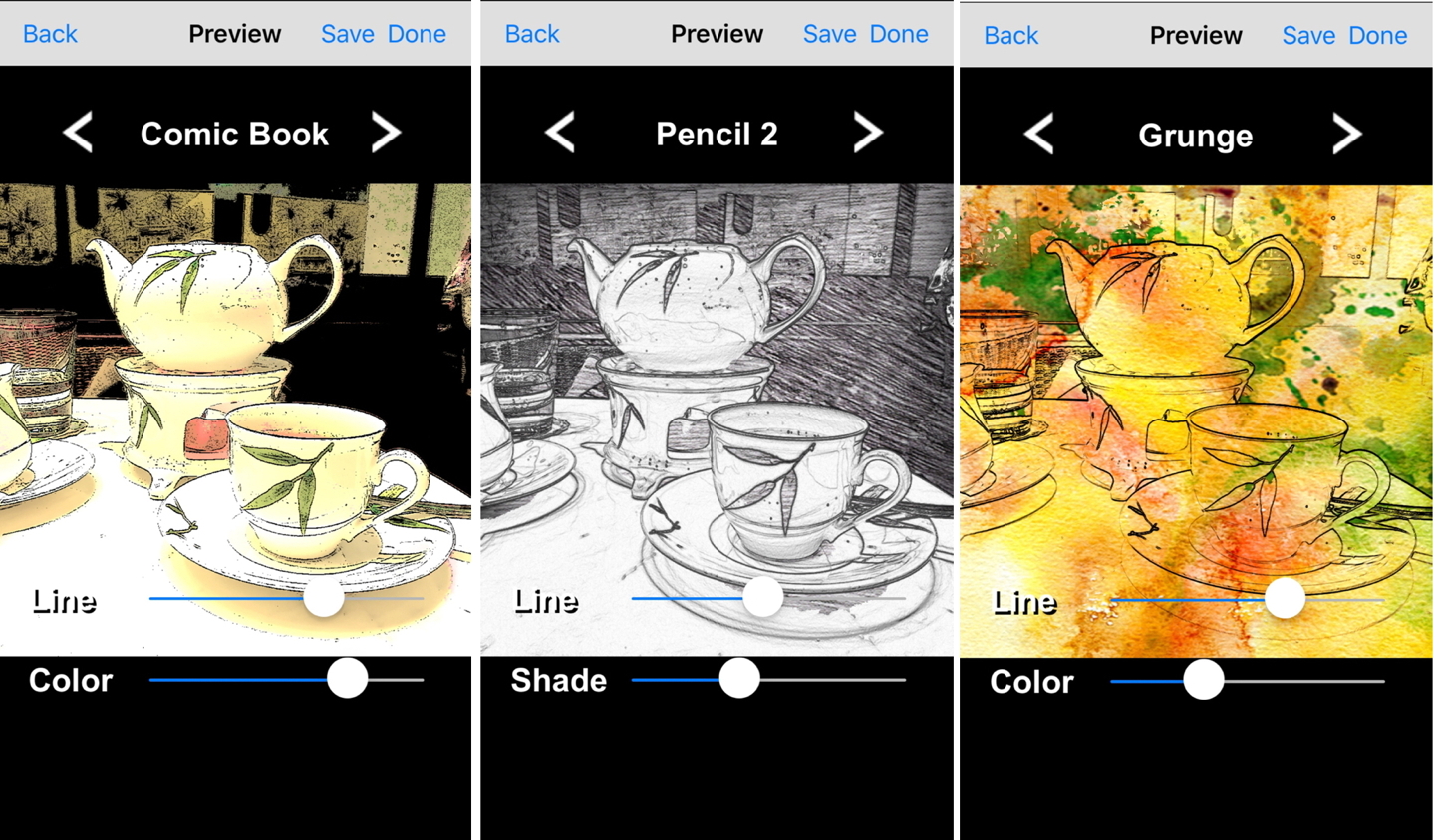 CameraArtFX - Applying Filters

Remember also the Manga-Camera App that applies one of 40 Manga styles (more can be purchased) to an image. I like this one particularly as it works with the Snaptee app which enables us to buy tee-shirts with our own photographs.

Line effects are also abundant in Etchings (99 baht). Using an image either from the camera or the Photos Library, there are 12 effects to choose from in the basic installation. More are available as an in-app purchase. Line density and brightness are adjustable. Images are 1200 x 1200 with a file size of just over 1 MB.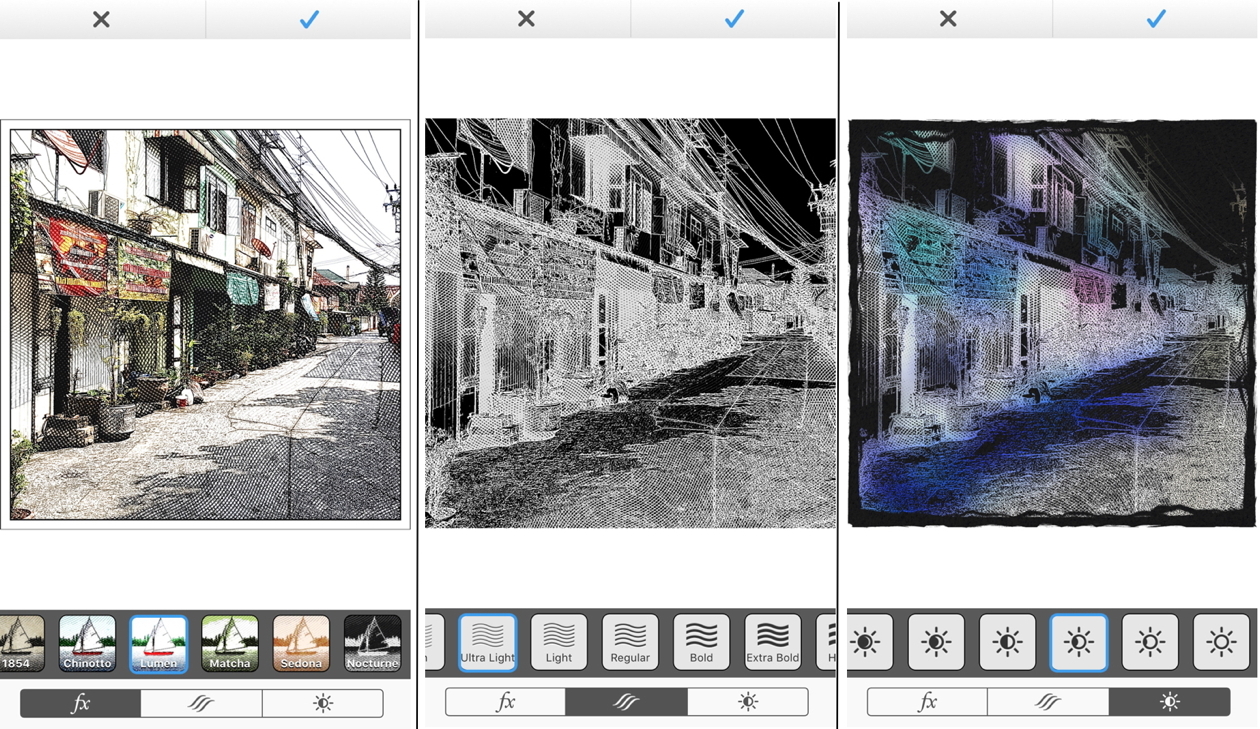 CameraArtFX - Applying Filters

Dot effects are also a feature of Halftone and Halftone 2. The original app, Halftone, seems more natural to me with the comic-like dots and speech bubbles. The image can be edited with a number of tools before the dot effect is applied (dot size is adjustable of course) and there are several options for icons to be applied to the image. A text tool allows a wide selection of fonts and font sizes for captions.

Halftone 2 took some of the basic parts of Halftone and added to these, for example with the ability to select from several frame types, allowing several photographs in the one image, like a comic page. A far larger selection of tools is available in this newer version too.

Don't take my word for the value of these apps: try; do; share; enjoy.
See also:
Graham K. Rogers teaches at the Faculty of Engineering, Mahidol University in Thailand. He wrote in the Bangkok Post, Database supplement on IT subjects. For the last seven years of Database he wrote a column on Apple and Macs. He is now continuing that in the Bangkok Post supplement, Life.