By Graham K. Rogers
---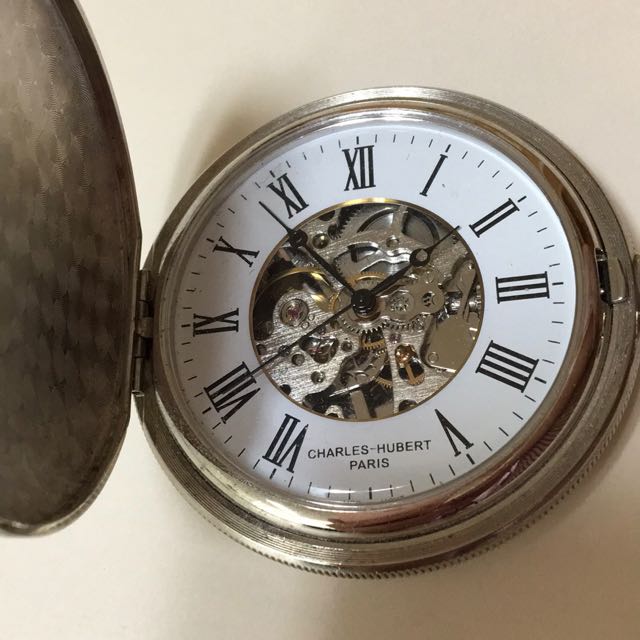 Next week we will see Apple's latest figures with the Q3 2106 Conference Call. Even Apple is expecting some lower results and predicts something between $41 billion and $43 billion revenue. Normally, the wailing from Wall Street can be heard across the world, but after a big drop following Brexit, which affected all markets, Apple has begun to climb and this week was reported to have reached just over $100, although when I checked it shows $99.83 (then dropped slightly).
Some critics let their hatred for Apple overcome their judgement and always predict that Apple Doom is just around the corner, on the basis of what goes up must come down, which works well enough for airplanes. I normally look at the graphs for a couple of years, which shows an up and down picture to more or less the same levels; but a week ago I found graphs for 5 years and more significantly for 10 years, when the share prices have just been on a rise with one or two blips: from a (corrected) $60 to $100 now. That correction takes into account the 7 for 1 stock split a couple of years back.

Earlier today, I saw an item by Juli Clover on MacRumors that outlined the arrival of ApplePay in France. That means now we have ApplePay in USA, UK, China, Australia, Canada, Switzerland and Singapore as well as France, with plans for Hong Kong and Spain later this year.

A couple of days ago, in between news about Pokemon, many were surprised to learn that Japan's Softbank had put in a bid for the UK company ARM: the one that makes those processors that are in almost everything that does not have Intel. That includes iOS devices but not (at least for now) Macs. With a $32 billion investment this is significant, but another Softbank investment, Sprint suffered a slip on Tuesday when 8% of its share price was lost in trading (Aaron Pressman, Fortune). Following a 43% rise in the share price of ARM and all the Sprint debt, it would now appear that Softbank may be stretched. Time for Apple to step in?

I have been busy of late with preparations for a trip to the UK and I took a day or two off for my birthday as well. For birthday lunch I headed out to Seacon Bangkae, on the western side of Bangkok, along Petchkasem Road. There will be a railway station right outside when the Blue Line is finished, but it is already far busier than it was in its previous incarnation as Future Park, Bangkae. When it was so-named it was one of the seedier malls on the Thonburi side of Bangkok.
Like a lot of malls here (and parts of the city) certain trades are to be found in specific areas. Currently Phantip Plaza is being renovated and we are promised that when finished this will be more upmarket and will cater for IT professionals. At least, that is the plan. At Seacon, the IT section is on floor 3. It has far too many stalls selling mobile phone cases and used smartphones, but does have a couple of useful stores, like the iCare for Apple warranty repairs, a store that has some interesting video cameras and a good selection of cables to set them up with; and a scruffy looking shop that has several older Macs for sale.
What caught my eye was a 15" white polycarbonate iMac - the first of the modern square design, before the switch to aluminium - and I asked after the price. The G4 device was 6,000 baht, but I am sure there is leeway for barter here, particularly with what I found inside.
eMac and iMac

Several more of the polycarbonate iMacs were there, plus two eMacs. I had one of these when they first arrived. It replaced my CRT iMac and I had a lot of good service out of this device. On the floor of the shop was a row of G5 PowerMac computers: the body has the same design as the later MacPro with Intel processor. On the desk was a mixed selection of older Macs and I was told these were in for repair and were waiting for their owners to collect them.

I tend to tease my students about the respective merits of Android, Windows, OS X and iOS and they tease me back in return. My colleagues refer to presentations as PowerPoint, despite other options (Keynote, Google Slides and Linux software). I of course favour Keynote which I started using as soon as it was released. I am not simply comfortable with it, but relish in the way I can use a presentation on all my devices (OS X and iOS), so I can run a slide show even if I have left the Mac at home.
I have not used Windows, so have no experience of PowerPoint and avoid Google as much as I can, but Laura Spencer on Envato Tuts Plus (a teaching site) did us all a favour by comparing the three major presentation applications, showing good and less good points, although she did miss the point that a Keynote presentation can be shown on Windows using a browser and iCloud.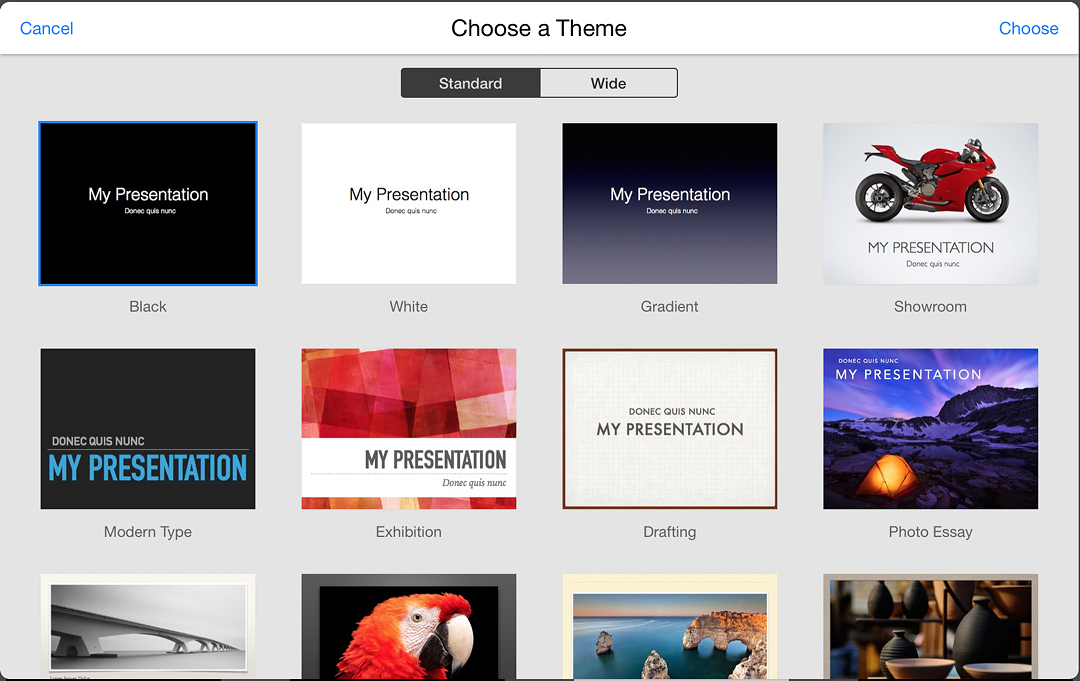 Keynote in iCloud

I write these columns using the name Cassandra as in mythology she had two gifts: the ability to prophesy; and the gift that no one would believe her. It seems appropriate sometimes, especially when I started writing about OS X and Macs back in 2003. I had a hard job then to convince the Bangkok Post to take the column and initially it was only once every two weeks.
Because eXtensions is a weekly column and I send it in on a Sunday, it is never going to be up to date and I avoid rash predictions. Nonetheless this week, there are comments on the unusual lack of Macs right now: as if Apple is holding its corporate breath. On Tuesday morning, Rene Ritchie on iMore had a lengthy comment on this problem of the missing updates, so I am working in the right direction, I guess.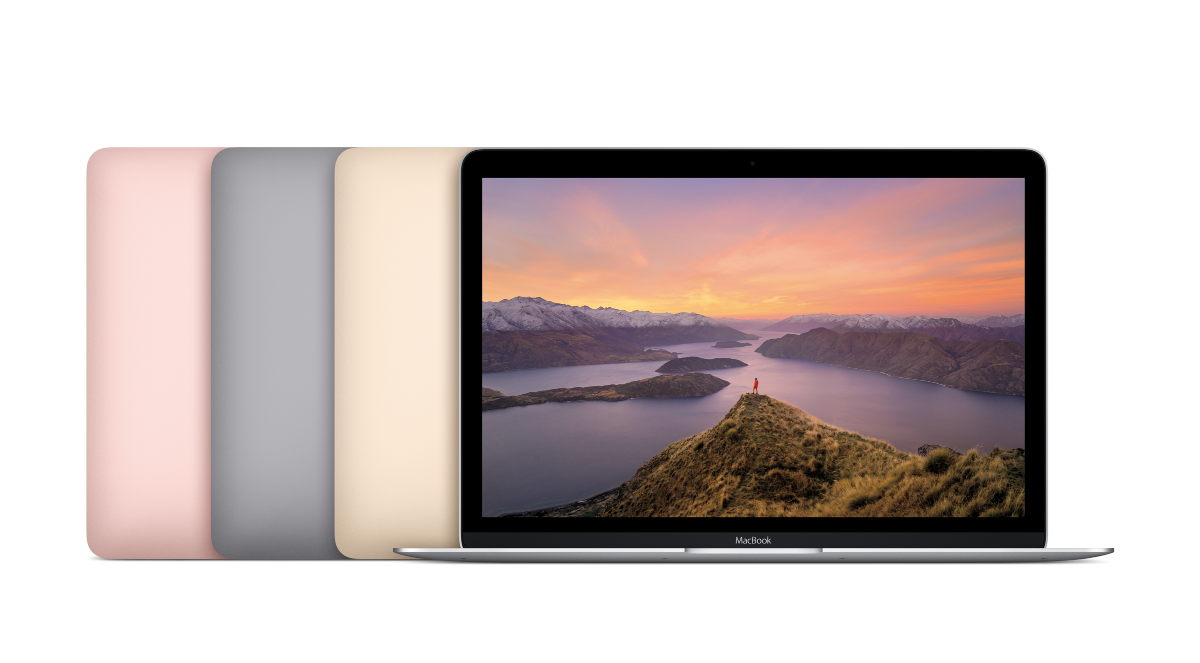 Apple's MacBook - Image Courtesy of Apple

The main part of the column this week looks at AppleTV. Weak as it is in this part of the world, the arrival of Netflix and iFlix in particular has had me binge watching TV series and some movies, despite the paucity of content when compared to other countries: Thai users only see 10% of what is available on Netflix in the USA, for example.
Commenting on Netflix in particular in "Netflix's overseas problem: still too expensive and still not enough content" (which seems to confirm part of what I write), Jon Russell on TechCrunch comments on the share price drop because of the lack of growth experienced by the service. It is clear that this low growth is due to the poor levels of content, even though some new programming is coming through. I watched two, made-for-Netflix series this week and I was delighted, although not as much as watching Breaking Bad from beginning to end.

Another feature that Thailand has missed out on so far is the Pokemon phenomenon which seemed to take over the lives of many in the West last week, as well as Twitter comments. One of my colleagues explained it all to me on Friday and despite her best efforts - and what I have seen online - I find myself spectacularly unmoved.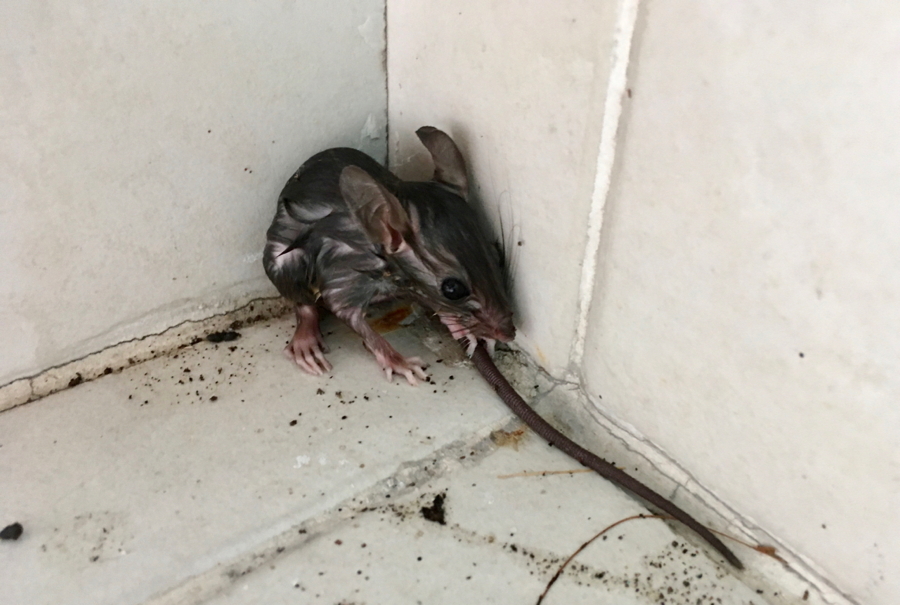 I did however get a Pokemon mention on Twitter this morning when I posted a picture of a rather wet mouse that I had rescued from the john. I used the brush. And washed my hands of course.

DTAC made a small change during the week with the arrival of WiFi Calling. One of the local users noticed this when a warning panel appeared and turned it on. I followed his lead but saw nothing until earlier today when I visited DTAC to make sure that roaming was off for my upcoming vacation. With no wifi and poor carrier signals due to attenuation from the many trees all around, even making phone calls is a problem. I will use the DTAC SIM for calls only and try to pick up pre-paid SIM cards for an iPhone and for the iPad Pro I am taking too.
iPhone SE and iPhone 6S Plus - Going on Vacation

The user I mention above believed that he was seeing the WiFi Calling heading on the phone next to the WiFi icon, because he was using VPN. I expect it appeared on my iPhone when roaming was turned off, but despite my initial delight, it disappeared later and I am not really sure how it will all work.
Graham K. Rogers teaches at the Faculty of Engineering, Mahidol University in Thailand. He wrote in the Bangkok Post, Database supplement on IT subjects. For the last seven years of Database he wrote a column on Apple and Macs. He is now continuing that in the Bangkok Post supplement, Life. He can be followed on Twitter (@extensions_th)