By Graham K. Rogers
---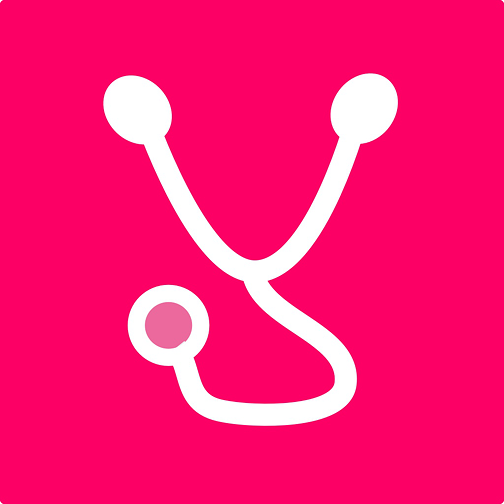 I recently looked at a couple of simple apps put together by the nine-year old developer, Anvitha Vijay, who was mentioned by Tim Cook at the WWDC keynote presentations. Just to the left of where I was sitting during the keynote, was a section of seating reserved for the young developers: those who had Apple Scholarships. After the event, they went up on the stage for photographs.

Another young developer - also attending with a scholarship was 18-year-old Mazen Kourouche, who is a university student from Sydney. Like Anvitha Vijay he already has a number of apps available for download, but it was his app Clinical Tracker that apparently secured his place at this year's WWDC.
I had a look at this interesting app that has already been endorsed by the Sydney Women Health Centre. Some of the app's functions are not available in all areas, but with the other features it has, that does not automatically preclude its use.

The main screen has four sections, with a panel near the top for cover pictures. On that panel is a Location arrow. When I pressed this I was informed that the "Nearest locations are currently unavailable in your country." This is not a problem with the app but simply that Apple does not allow access to such data in some countries: Siri also balks at this. What this does mean for the app is that any hospital, clinic or similar information cannot be shown to the user, so part of the app's cleverness is just not there.
The other sections do make up for this in some ways. In the Appointments section for example, it is quite easy to enter details of a forthcoming visit with an easy-to-understand panel: When, Location, Phone and Notes. There is also a title bar at the top for quick recognition: useful for those with several appointments.
"When" produces a scroll wheel Day/date, Hours, Minutes so entering the time is straightforward. After making a new entry I was prompted to allow the appointment to be added to its calendar and a reminder is made. This did not appear in the iOS Calendar, despite accessing Privacy settings (no information was shown), but a full-screen panel appeared in the app at the right time. I was not able to dismiss this and had to quit the app.
"Location" brought up a keyboard on my iPhone allowing me to enter the name (or other details) of the appointment. I was able to use Thai as well as English (or emojis come to that). "Phone" was an entry for a number to be dialled. The "Notes" section (text) was useful and may help patients remind themselves of things they want to say to a doctor.

Of all the sections, Medication has the most value. When a friend was diagnosed with HIV a few years ago, I tried to keep track of the medication but at that time there was no suitable app. Using an entry system similar to Appointments, I was able to enter the name of the medication in the top, title bar, Total Dosages (numerical), Daily Dosages, and the Required Intervals: a scroll-wheel shows numbers from 1-59; an interval scroll-wheel has Minutes, Hours, Days, Weeks, Months and Years.
I considered those time intervals and realise that this has long-term uses. We normally think of taking prescription medicines every few hours, or once a day under normal circumstances. Booster injections, such as tetanus or rabies medication may have intervals of 3-5 years. What does not match up with such extended periods is the Daily Dosages entry, although this is a minor point.
I was unable to make any entry to the Favourites section and presume that this is linked to the Location access that was not available to me. The final section, marked Privacy allows users to turn on the use of TouchID and enter a Passcode.
At the top left of the Home panel is a small "i" that shows a medical ID. The first time this is used, a user will be asked to authorise HealthKit access and any information entered in the HealthKit medical ID section, is shown.

Even in its limited form as I examined this app, it has a number of uses. Of particular value is the Medication section, especially in a situation where a patient is taking several forms of medication and must keep track of dosages.
However, Clinical Tracker is still in need of some tightening up, particularly in the use of appointments. I presume the iOS Calendar was intended to be used, but this did not work. The double approach of the app sending a warning too saves the day, but that panel not clearing spoiled the effect.
Like the work of Anvitha Vijay, having an app with such potential from an 18 year old student who taught himself coding is encouraging. The app was created using the Swift programming language and we can expect more apps from young people when the Swift Playgrounds app is released. Daniel Eran Dilger describes this as "a powerful authoring tool any developer can use to teach critically important software coding skills"
See also:
Graham K. Rogers teaches at the Faculty of Engineering, Mahidol University in Thailand. He wrote in the Bangkok Post, Database supplement on IT subjects. For the last seven years of Database he wrote a column on Apple and Macs. He is now continuing that in the Bangkok Post supplement, Life.