By Graham K. Rogers
---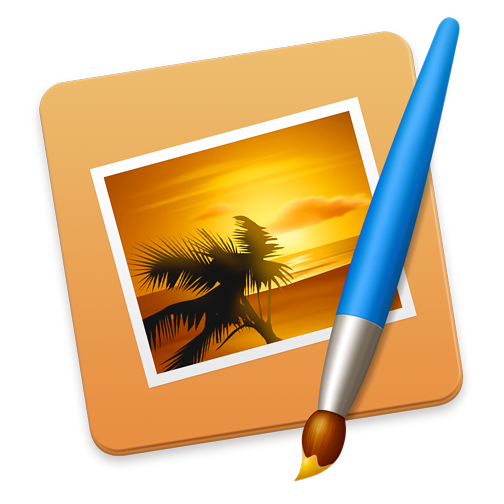 There are several really nice image editing applications available for Mac users. These are relatively low-priced and have most of the tools that those creating graphics, or working at the medium to high end of photo editing might need. Among these, my two favourites are Affinity Photo and Pixelmator.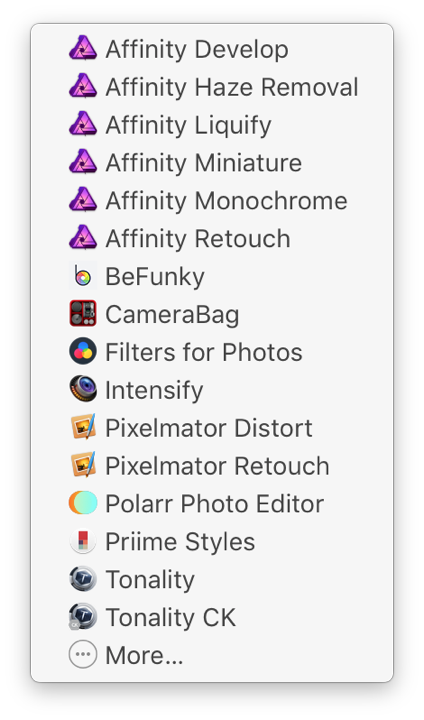 They handle images in different ways but I would be hard pressed to say which is the best. When Affinity Photo ($49.99) was updated recently, it added several extensions for Apple's Photos app.
Pixelmator ($29.99) was updated earlier today and along with the original Distort extension which was seemed a little short on the types of editing tools really needed, Pixelmator has now added a Retouch extension which adds a good range of additional tools.
The range of extensions now available for users, means that Photos, initially quite weak and watery, has available a wide range of tools, albeit from the different developers who are providing such extensions.

The standalone Pixelmator app itself has also seen several new and updated features with this new version (3.5) and the App Store panel showing all the changes was quite large.
Selecting parts of the image for editing using a brush stroke is now improved with a Quick Selection tool, while a new Magnetic Selection Tool One of the major changes is to the Stroke effect which has now been improved in a number of ways, especially its speed.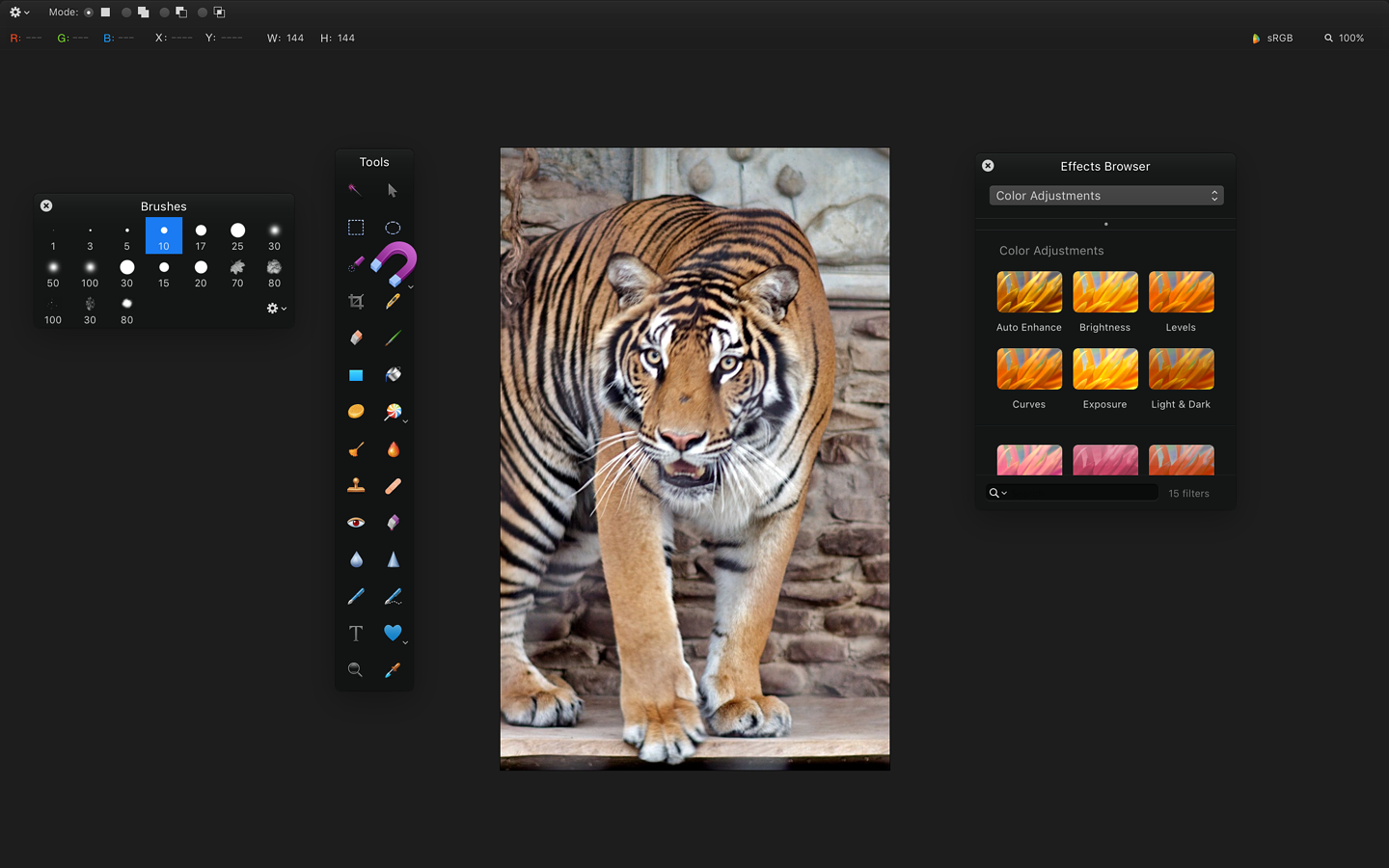 Pixelmator showing Magnetic Selection Tool

It is the extensions that interested me most as - like many users - I want to be able to edit photographs quickly and without switching unnecessarily to other apps. I am happy to do this when the task demands it, but if it is all possible from within Photos (I still do most editing of DSLR images in Aperture), then why not?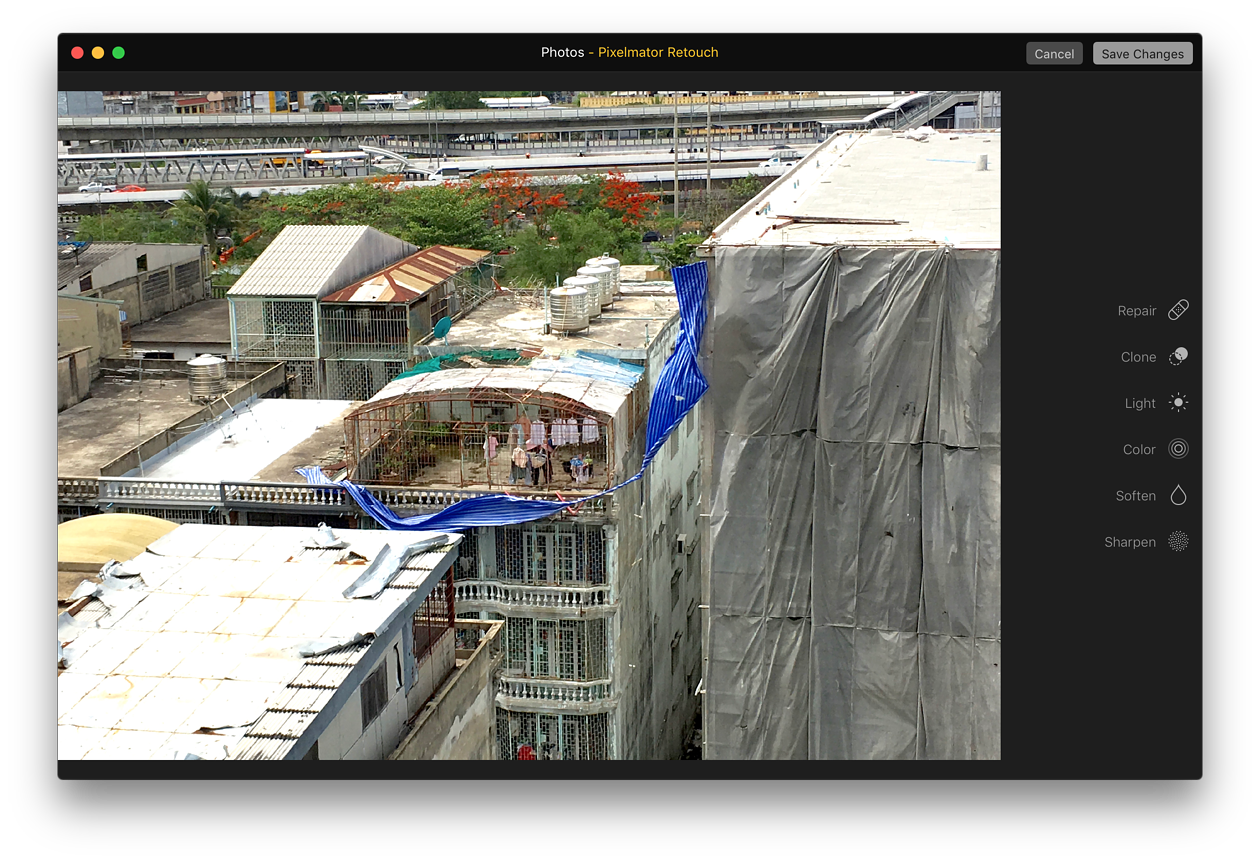 Pixelmator Extensions in Photos

Once the new extension was added, I found that six editing options were available: Repair, Clone, Light, Color, Soften and Sharpen. Each worked using a target area that could be adjusted using a slider, with a second slider for the amount of the effect applied (0-100%).
These effects are similar to what are already available ikn other apps, but that does not detract from their effectiveness or ease of use. Light for example was like a combined dodge and burn tool, depending on the amount I selected, brightening some areas of an image and making others that were a little over-exposed slightly darker.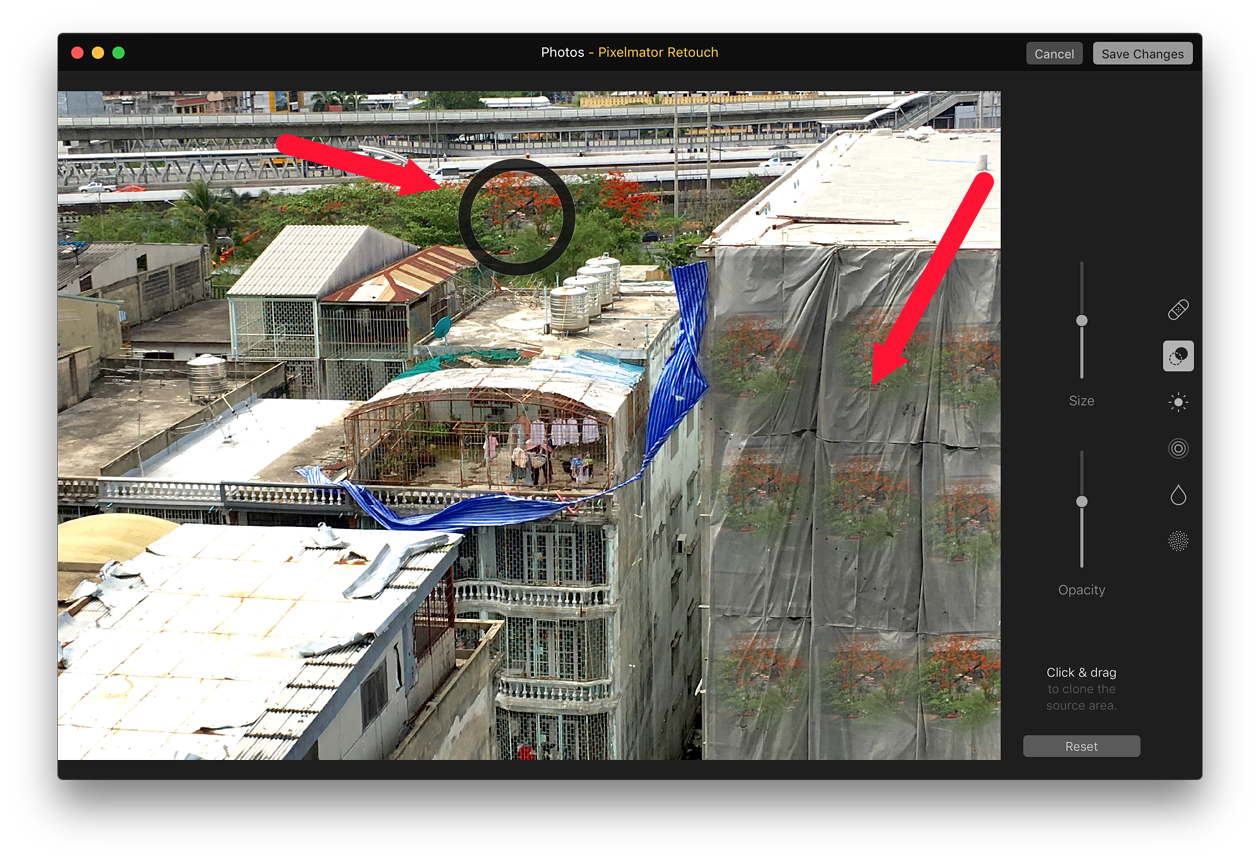 Pixelmator Extensions in Photos: Clone Tool

Clone too easy to use with a target circle area on the image. When the tool was placed above an area, the part of the image within the target circle was cloned onto the image.
All in all this upgrade is a nice piece of work. Pixelmator was already a valuable tool in my editing armoury, but it is now better with its dual use as a standalone app along with its Photos extension.
Graham K. Rogers teaches at the Faculty of Engineering, Mahidol University in Thailand. He wrote in the Bangkok Post, Database supplement on IT subjects. For the last seven years of Database he wrote a column on Apple and Macs. He is now continuing that in the Bangkok Post supplement, Life.