By Graham K. Rogers
---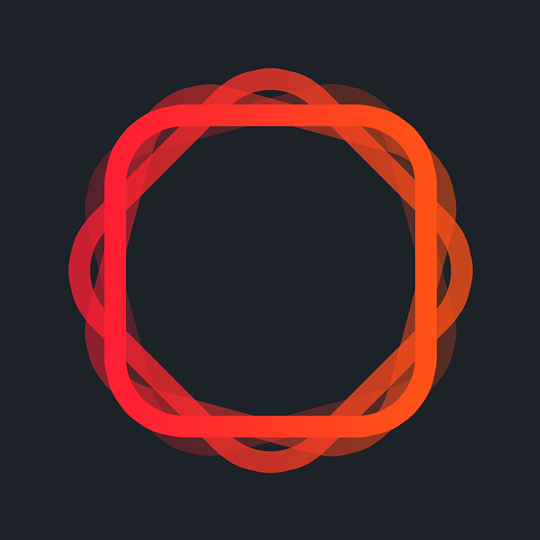 MuseCam is a photograph editing app that has is so new the paint is hardly dry. While it follows a similar path to other apps with filters and a range of editing tools, for a free app these are fairly comprehensive and well worth a look. But then this app has a great manual camera feature as bonus.

It is sometimes difficult to find new apps in the iTunes store, but I must have timed it just right this week as the new app, MuseCam - Manual Camera and Advanced Photo Editor which was released on 19 May, is shown as one of the featured apps in the Thai store. A quick look at the screen shots, suggested this was worth a look and, especially as this is free, I was not disappointed although there are a couple of rough edges on this initial version.
Images may be imported from the camera or the photo library and in settings the user has an option to decide on the priority. I have this set to always open the library first. The display of images in the app is a little odd as several gaps appear. I checked in the Library itself and these appear to be placeholders for images I had already deleted. I hope this will be tidied up for the future.

Editing any image is quite easy in the main. A user is offered a selection of filters with the free installation and these may be enough for some. There is an offer of a free set, but this needs a "Like" on Instagram. I avoid this sort of interaction.
I did however, download one of the filter sets (Metro for $2.99). The 10 filters were not quite what I expected (I had hoped for monochrome filters), but they are adequate: other apps (such as RebelSauce or ParisPhotoPro) have similar.
What those apps do not have is the ability to be used on the iPad as a native app. I began testing this on the iPhone 6S Plus then moved to the 12.9" iPad Pro, where it really looks good and I could use the Apple Pencil for editing. The app only works in portrait mode on the iOS devices I tried.
When using any filter, tapping its thumbnail when selected, revealed a slider allowing me to reduce the preset intensity. On the iPhone 6S Plus, when I pressed any filter thumbnail it responded to 3D touch, so an example of the image with the effect applied could be seen right away.
Editing tools are comprehensive:
Adjustments - each controlled by a simple slider: Exposure, Contrast, Vibrance, Saturation, Sharpen, Temp, Tint, Highlights, Shadows, Fade, Film Grain, and Vignette.

Curves - RGB and separate adjustments for each of the Red, Green and Blue components. The curve tool had a slow (dare I say "buttery"?) feel to the way it moved, so this was easy to control accurately.

Color - Hue, Saturation, Luminance, each adjusted using 8 specific color sliders to add or reduce the particular color. This is a new one on me.

Focussing - Move, Focus, and Erase. I could not make any changes using the Move selector, despite trying with several images on both iPhone and iPad Pro. Focus, however allowed easy blurring, say of a background; and Erase allowed me to remove any excess effect. Move? I am still worrying about that.

Crop is a beautifully executed tool that includes alignment, rotate, mirroring and reversing of an image. As well as a number of preset crops (e.g. 5:4, 4:3), there are a number that are setup for specific services: iPhone, Pad, Apple Watch, Facebook cover and Twitter cover.

Using an icon dead center at the top of the screen, the editing History is shown and any editing changes can be saved as a preset.

Export of a finished image can be to the Camera Roll, or shared via a number of sites and methods (Facebook, email). There is also an offer to Add text, Logo and Designs, but this took me to the App Store and an offer to download PicLab Studio ($3.99). I declined for the present.
Edited images were considerably larger than the originals. In a couple of cases these went from around 2MB up to 9.8MB. Both images were 40132 x 3024 (12 MP) and the images edited in MuseCam all had metadata stripped out.
Once or twice while editing on the iPad Pro, the screen flickered a number of times. I also found that, after the purchase of the filter pack, the app crashed when I tried to import images. That was fixed by a restart of the iPad Pro.

And then there was the camera. Although I set this up for acces to the Library, there is a camera icon at the bottom of the screen. When opened, a really good range of tools is available for the photographer, including focus, ISO, White Balance. Each can be used in Automatic mode (default) or manually, with a sliding scale.
In fairly poor light I was able to take a photograph that compensated for the conditions and come up with a respectable test image. This was saved automatically to the iPhone Photo Library.

As a free app this has a lot going for it: a reasonable choice of filters and a good set of editing tools, with the ability to save history as presets. While there are a couple of niggles with this early version, it has certainly had a lot of work done on it. Like some other favourite editing apps, this has the feel that it was put together by developers interested in photography, particularly when the camera options are considered: a real bonus here..
With those minor points taken into account, MuseCam is well worth downloading.
Graham K. Rogers teaches at the Faculty of Engineering, Mahidol University in Thailand. He wrote in the Bangkok Post, Database supplement on IT subjects. For the last seven years of Database he wrote a column on Apple and Macs. He is now continuing that in the Bangkok Post supplement, Life.