By Graham K. Rogers
---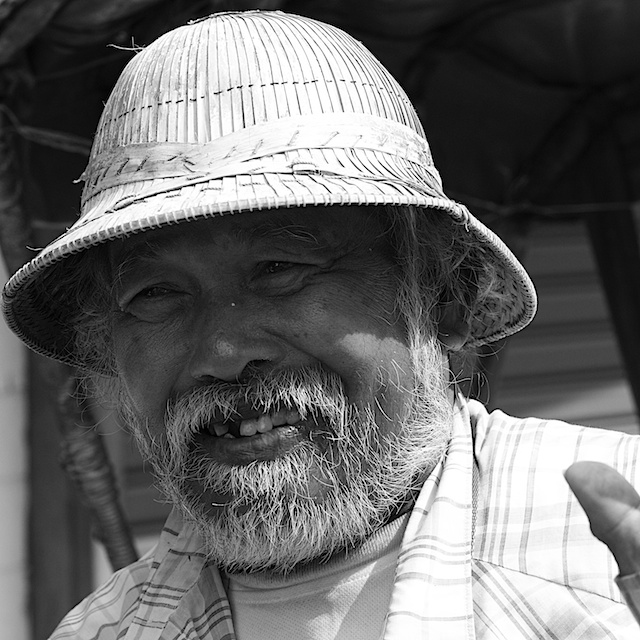 A few hours ago, Apple released its financial results for Q2 2016. These were expected to be lower than before and much online comment in the last few days has focused on this. Here are the results taken from the Press Release:
The Company posted quarterly revenue of $50.6 billion and quarterly net income of $10.5 billion, or $1.90 per diluted share. These results compare to revenue of $58 billion and net income of $13.6 billion, or $2.33 per diluted share, in the year-ago quarter. Gross margin was 39.4 percent compared to 40.8 percent in the year-ago quarter. International sales accounted for 67 percent of the quarter's revenue.
Apple guidance (Q1 2016) suggested income would be $50-53 billion, with gross profit of 39-39.5%. Despite the usual Wall Street wringing of hands, wailing and gnashing of teeth - already reports are saying that Apple missed estimates - this would appear to be right on track. Of course, holding the company to a different standard than almost any other, Apple will be doomed. The share prices will fall, only to rise again within a short while, but that's what Wall Street does. $10 billion is not at all shabby for a quarterly profit.
Apple is providing the following guidance for its fiscal 2016 third quarter:
revenue between $41 billion and $43 billion
gross margin between 37.5 percent and 38 percent
operating expenses between $6 billion and $6.1 billion
other income/(expense) of $300 million
tax rate of 25.5 percent
Now back to normal programming. . . .

Apple's Financial results for the second quarter of 2016 were released a few hours ago. They were due out on Monday but were delayed one day because of the memorial service to Bill Campbell, former Apple Board member who died last week.
Both Microsoft and Alphabet (Google's parent company) missed targets when they released their results last week, so it will be interesting to see how Apple fares in the current market. Note that while Redmond reported a drop in profits, its cloud divisions (including the Office 365 services) are performing well.
Sales of PCs are falling, although Apple has increased the Mac share in the last few quarters; and iPhone share in the US is reported to be rising, depending on whose figures I read.

I expect the iPhone SE to make a significant difference to earnings as its pricing and size make it an ideal fit for some markets. Despite what some commentators believe, North America is not the only market Apple works in and the iPhone SE is reported to be taking sales away from local brands in China. Its cost is lower, so the iPhone that some want is in reach (remember the campaign, "If it's not an iPhone, it's not an iPhone" that Apple released a while back). The screen size makes it a better fit in some smaller hands.
One of my students tried the iPhone 6s Plus. She said she had a constant feeling that she was going to drop it (she didn't) and was looking forward to the smaller iPhone SE. Many others here are as well. Some prefer the iPhone 5 shape. One was quite brutal about the iPhone 6 and I am unable to include his description in a family newspaper.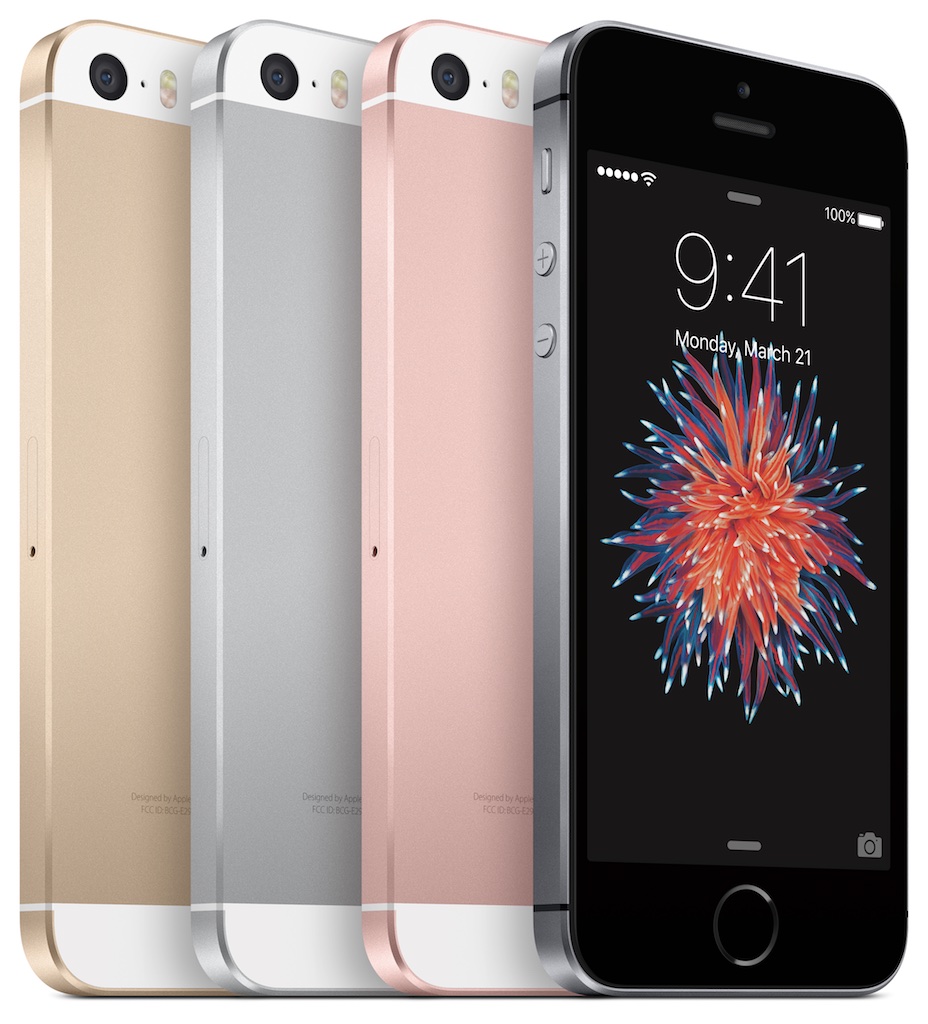 iPhone SE - Image Courtesy of Apple

The price of the iPhone SE was reduced in Japan last week by about 10% to account for currency fluctuations. In India, meanwhile, where sales of the iPhone SE are said to be "sluggish", there was a price increase of about 29% for the iPhone 6s range (Harisj Jonnalagadda, iMore). iMore suggests that the market in India favours larger handsets. The iPhone SE in its four colours was shown on the Thai site (but not the English language pages) when I looked at the weekend.
The two models are priced at 16,800 baht (16GB) and 20,800 baht (64GB), slightly under what I had estimated based on the Singapore prices at release a few weeks back. Ordering in Thailand is not open just yet, but as Thailand was listed by Apple in its Coming Soon section, it should be with us shortly.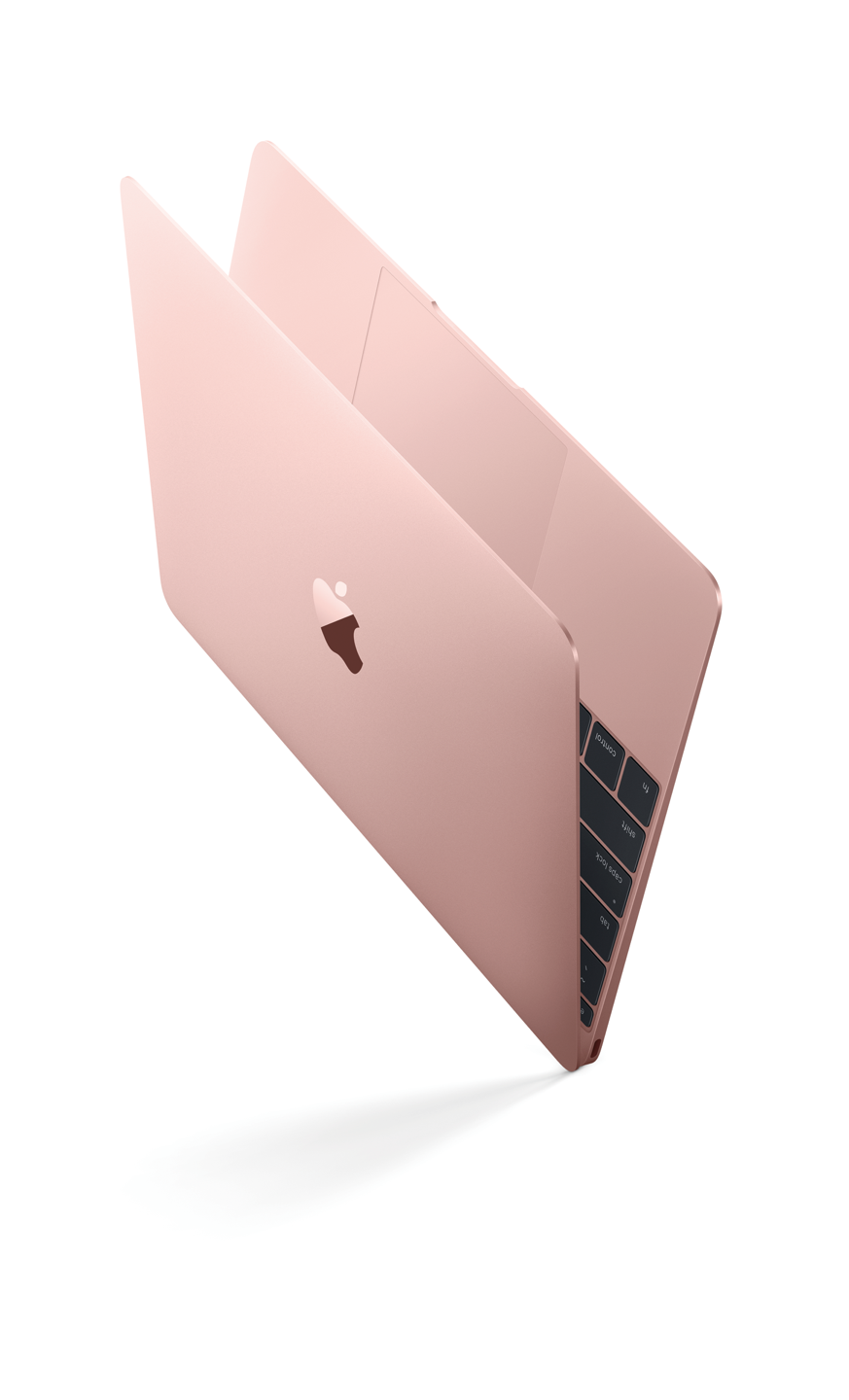 Rumors on Tuesday evening suggested 11 May as release date, iPhone SE ordering would be starting on 2 May. This rumoured release day of a Wednesday is unusual as all other such events have been on Fridays.

Last week, Apple updated the MacBook. It now has faster processors and a rose gold model (not pink). With 1.1 GHz dual-core Intel Skylake processor, 8GB of memory and 256GB of flash storage, it is priced at 49,900 baht. The 1.2 GHz dual-core Intel model is priced at 59,900 baht. The updated MacBook has better battery life and the graphics have been upgraded.
I have been running the original 1.1GHz model for a few months now. It is not just an executive email device and on the days I take this far lighter device to work, I am able to accomplish all the tasks I normally do with the MacBook Pro.
Despite the processor speed, it is no slouch, helped by its solid state drive (SSD) and 8GB RAM. Apple has now made 8GB standard for all its notebook computers.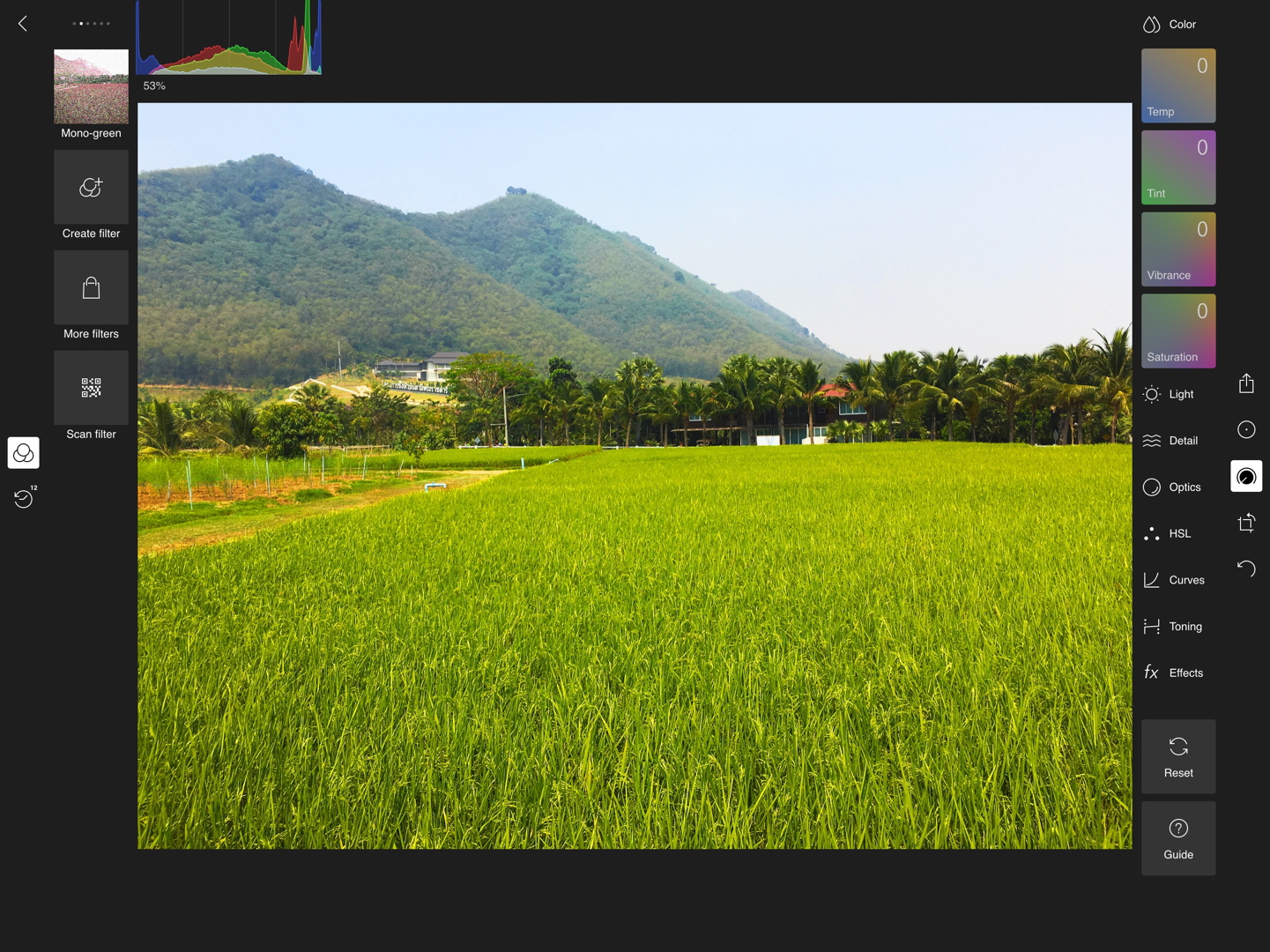 Polarr on iPad Pro - Working Within the App

In February I commented on Polarr for the Mac which came with an extension for Photos. This was really well done and as far as I could tell, the same editing features that were available in the desktop app, were accessible through Photos. Along with other applications that provide extensions, Photos has improved much from its origins and I can do much photo editing just from within that application.
This week, the Polarr iOS app was updated with a number of improvements and this now has a similar accessibility via Photos on an iPhone or iPad. Like other apps that allow editing within Photos on the iPhone (or iPad), the new app access is added by using More from the tool icons on the bottom of the Photos screen.
Polarr in Photos on iPad Pro (center) and iPhone

While some apps only add in features like filters or limited tool sets, as far as I have been able to tell, Polarr allows use of all the tools and filters that are also installed in the iOS app. This adds a considerable amount of functionality to Photos: working from within the Apple app is convenient and no switching is needed. It will not, however, handle RAW images from my DSLR camera.
It looks good on the iPhone, but excels on the larger screens of iPads. While the free version has a large set of tools, if all in-app purchases are bought, this becomes a powerful editing tool; and right from within Photos.
Polarr in Photos on iPhone
Graham K. Rogers teaches at the Faculty of Engineering, Mahidol University in Thailand. He wrote in the Bangkok Post, Database supplement on IT subjects. For the last seven years of Database he wrote a column on Apple and Macs. He is now continuing that in the Bangkok Post supplement, Life.