By Graham K. Rogers
---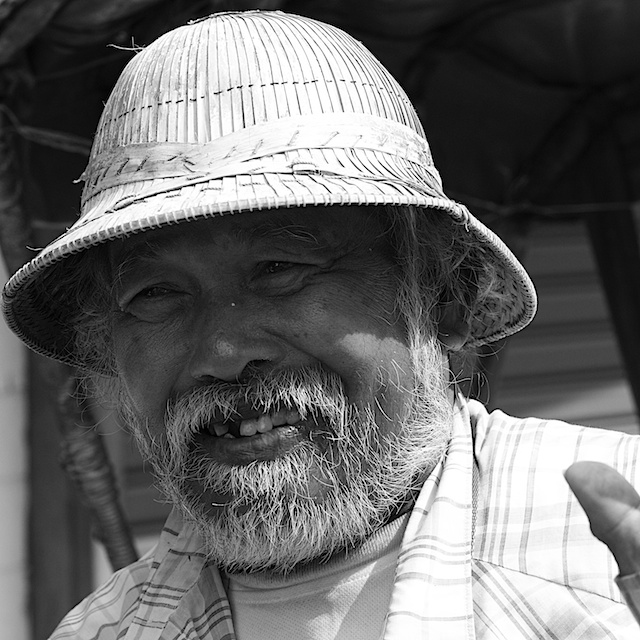 Last weekend was 40 years since Apple was founded. To note the event, the original pirate flag that Steve Jobs and his team used when developing the Mac was flown.
I first used a Mac in 1985 when a colleague bought one because of the way it handled fonts. The basic Zenith PCs we used in the department only had regular, bold or italic. After the relative simplicity of the PC, the Mac overwhelmed me. I had no idea what to do with the mouse or the drawing program that was installed.
I had as much fear when I switched from System 9 to OS X on a dual-boot G4 PowerMac in 2002. I looked at the interface and switched back. A few days later I tried again and have been using OS X ever since. The two G4 PowerMacs we had at the office are still working.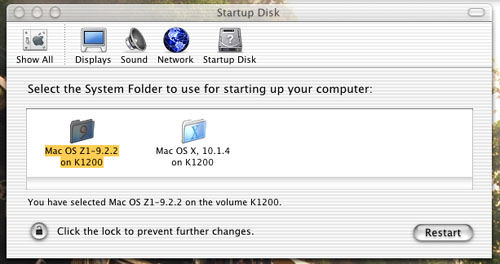 System 9 was shown as Mac OS Z1 (9.2.2) on my G3 iMac and there are currently rumours that - perhaps at the Apple Worldwide Developers Conference in June - OS X will be rebranded to MacOS.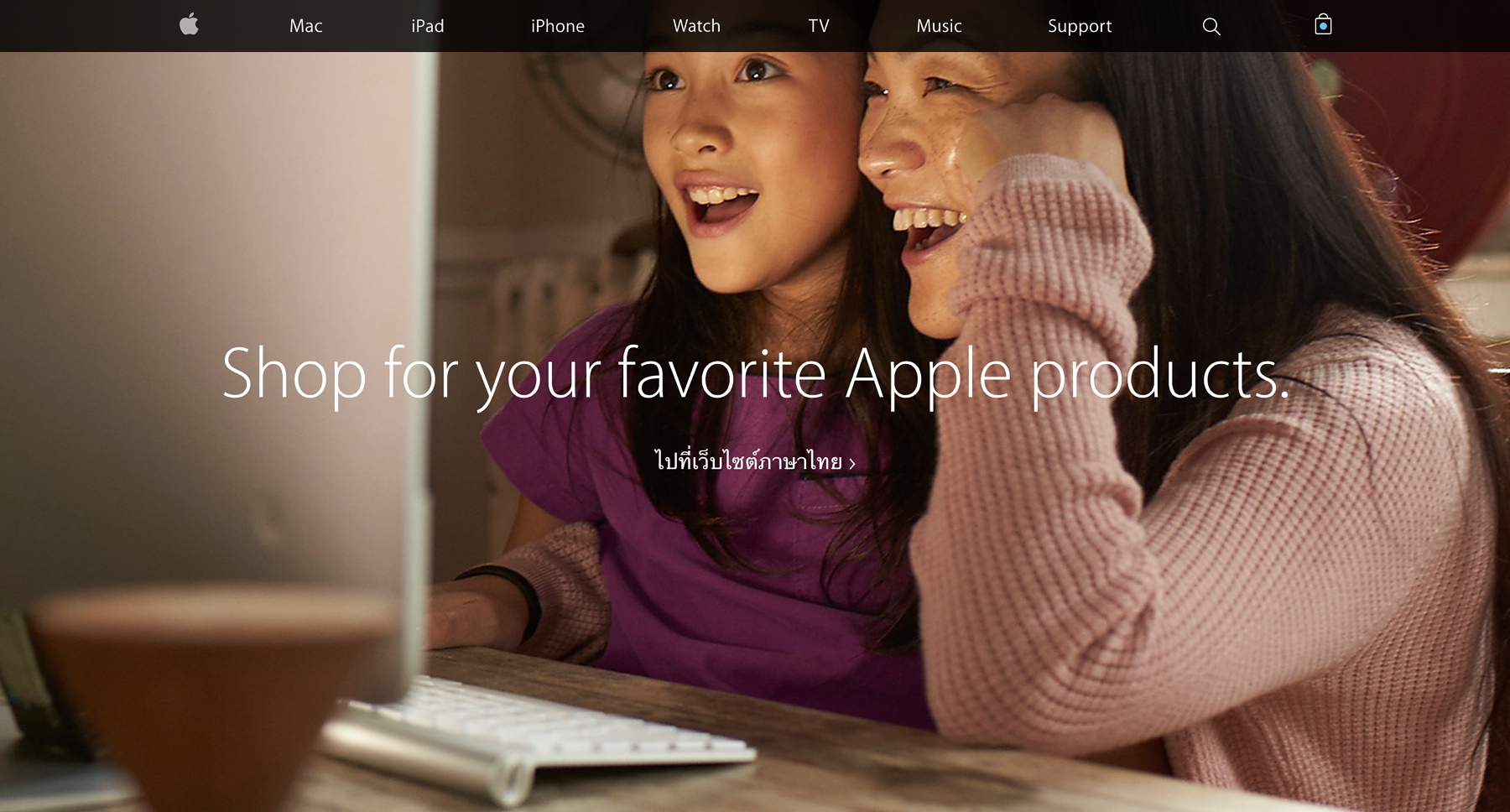 Last week my first purchase using the renewed English pages on the Apple Thai site arrived. I bought a new Sport band in Royal Blue. There are new colours and I mix these with the watch faces depending my shirt or my socks. I still want a green one. I may pick up one of the new nylon straps when I see them in the local stores. These are expected to arrive sometime this week.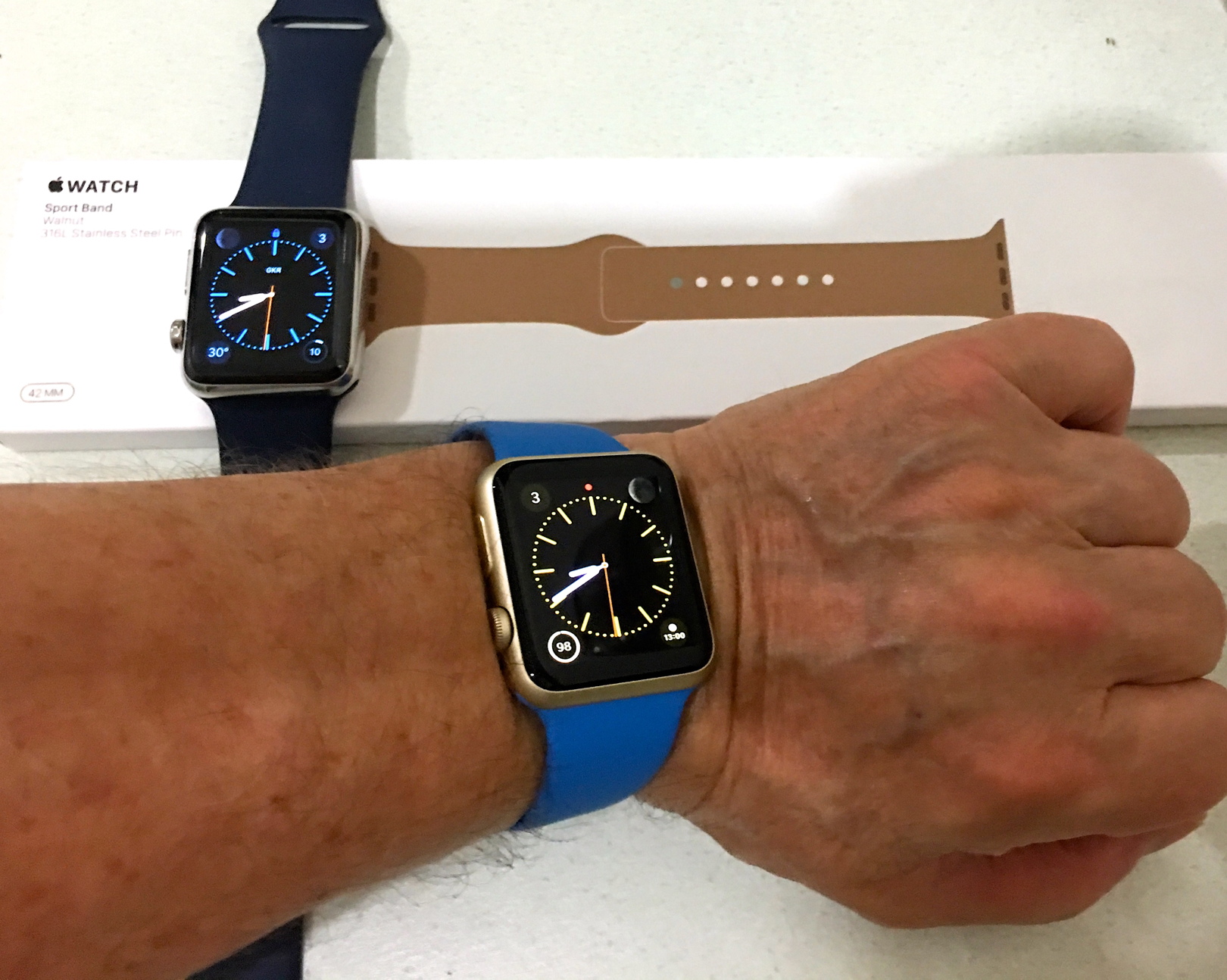 Also due to arrive are the 9.7" iPad Pro models and the Apple ordering page was live at the weekend, although these will probably not be delivered until they are also in the shops.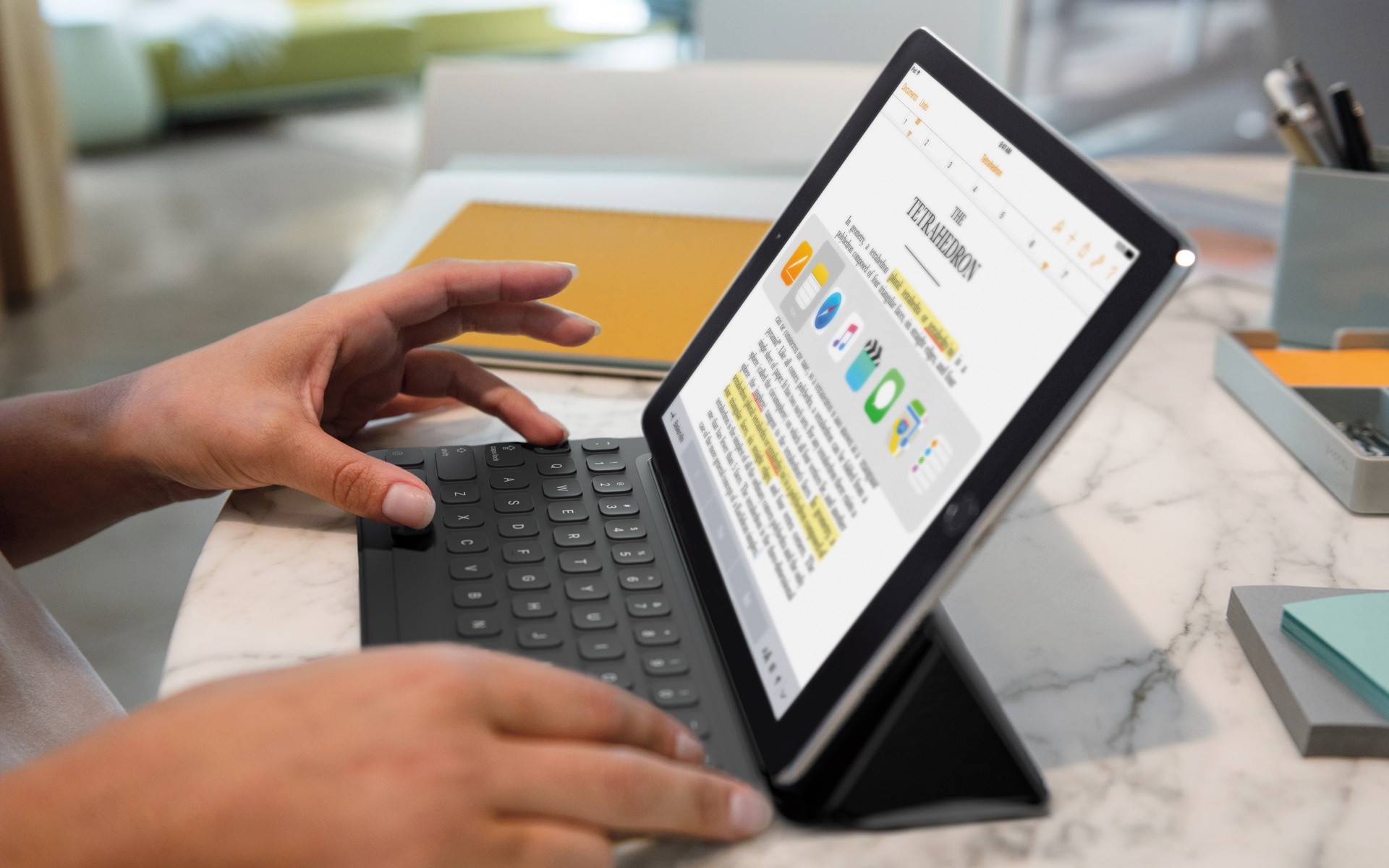 9.7" iPad Pro - Image Courtesy of Apple

In a week or so, on Monday, 25 April at 14:00 Cupertino time (about 04:00 here), Apple will announce its second fiscal quarter results (Q2-2016). This is usually a signal for predictions about falling sales to put pressure on the share price. Right on cue, DigiTimes reports that chip shipments are being reduced, just like before Q1 2016 when an item by Katy Huberty - using a rumour from this same source - sent Apple shares into a tail-spin.
Wall Street has never understood Apple and using traditional metrics does not aways work. There are wiser heads this time and JP Morgan warns that this vague report should be taken with "a very large grain of salt given the almost perfectly random nature of their prediction track record".

Despite its extensive testing the release of iOS last week was not without problems and Apple put out a 9.3.1 update to address a bug that affected some users when clicking on a link.
I am not sure if it is the new OS X update but I had to sign in a couple of times to the App Store before it started to download. Since the update I am also experiencing a recurrence of a wifi connection problem with the Mac. After sleep, and every now and again in use, I have to remind it of the link.
I do that not by turning off WiFi, but by pressing the Option key while clicking on the WiFi icon in the menubar. As well as much other information about my network and others nearby, there is a menu entry: "Disconnect". I use that, count to 5 then reconnect. All is well then. Until the next time.

Right at the end of March, one of the good photo apps I use, Priime was updated to version 2.0 with several changes. The next day, a new version, for the Mac called Priime Styles was released at $24.99 (880 baht). I reviewed this at the weekend. Like the Camerabag apps, this is a filter-based application, but unlike the iOS app, there are no editing tools.
The app which is compatible with OS X 10.11 or later works either as a standalone app or integrates with Lightroom and Photos (as an extension). The standalone can edit single images or works as a batch editor. Images are imported from various sources on the Mac, including Photos or the Desktop.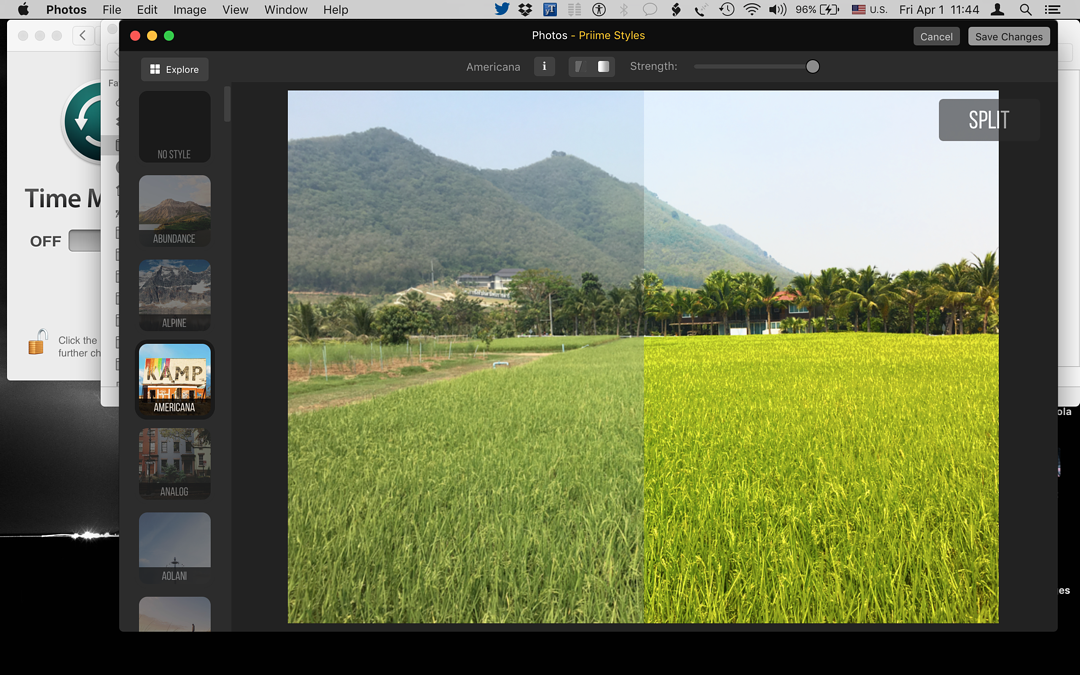 Priime Styles: Editing Single Image in Photos - Showing Split View

There are two ways to use this: either with the filters displayed on the left side of the editing panel, or with all filters displayed in a grid. The screen only has room for about 16 variations at any time, but this is quicker than scrolling through the filters one by one. I also tried a batch import of 30 images from Photos and any filter I selected was applied to all of these at once. Export can be to JPG, PNG or TIFF; and there are several ways to Share completed images: via other apps or social networking sites.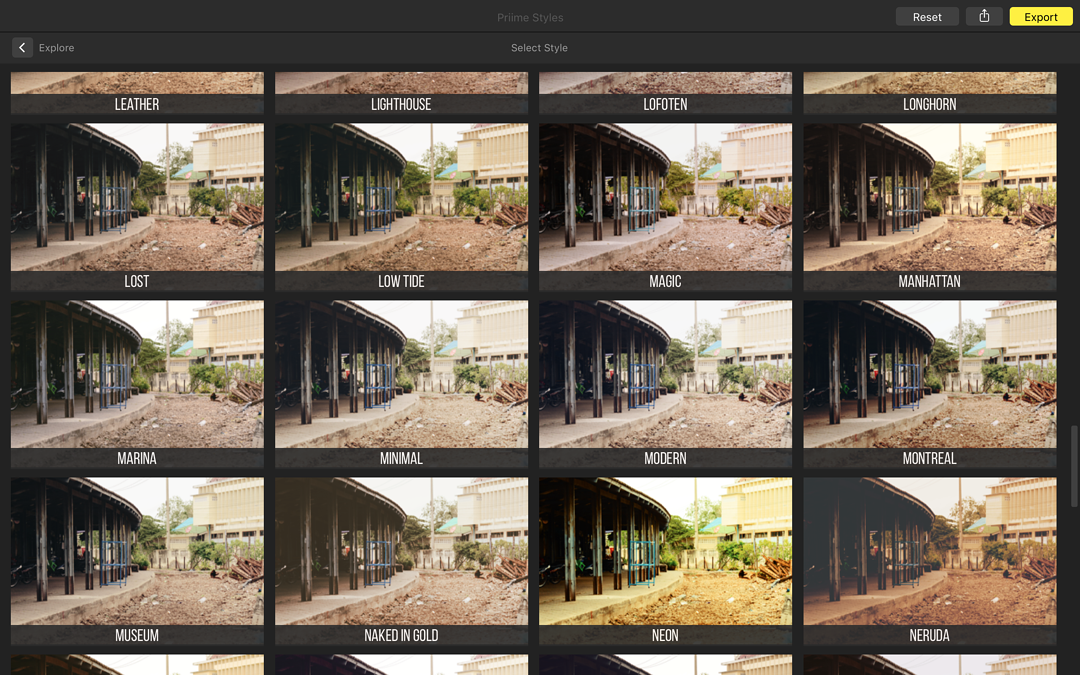 Priime Styles: Editing Single Image in Standalone - Showing FiltersView

The Photos extension works almost in the same way once it is added (use More and System Preferences will be opened) although working from within Photos this way, there is no batch editing.

The use of extensions in OS X is beginning to expand and is used not only for photo-editing. Last week it was reported (Nathan Ingraham, Engadget) that Microsoft Office for Mac supports add-in extensions now, although these are more like browser add-ins than system extensions.
Graham K. Rogers teaches at the Faculty of Engineering, Mahidol University in Thailand. He wrote in the Bangkok Post, Database supplement on IT subjects. For the last seven years of Database he wrote a column on Apple and Macs. He is now continuing that in the Bangkok Post supplement, Life.