By Graham K. Rogers
---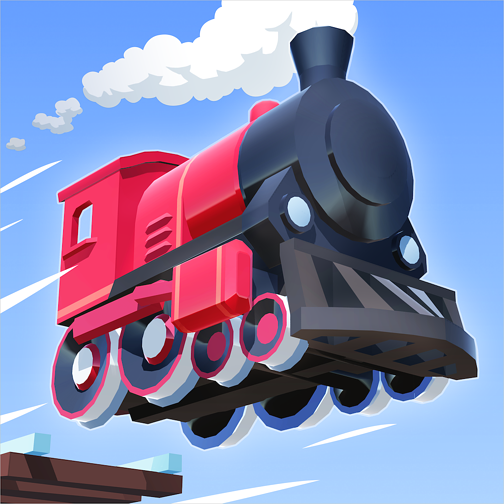 I am a sucker for trains. I learned so much about building and electrical circuits from my own model trains that I had from childhood to early teens. I loved SimCity and wasted a lot of time over the original Transport Tycoon.

When I first saw a video for the app, Train Conductor World: European Railway, I thought it was a political cartoon: red and blue trains crisscrossing, laying and relaying tracks as they went. Instead of a political metaphor, I downloaded a nice children's game.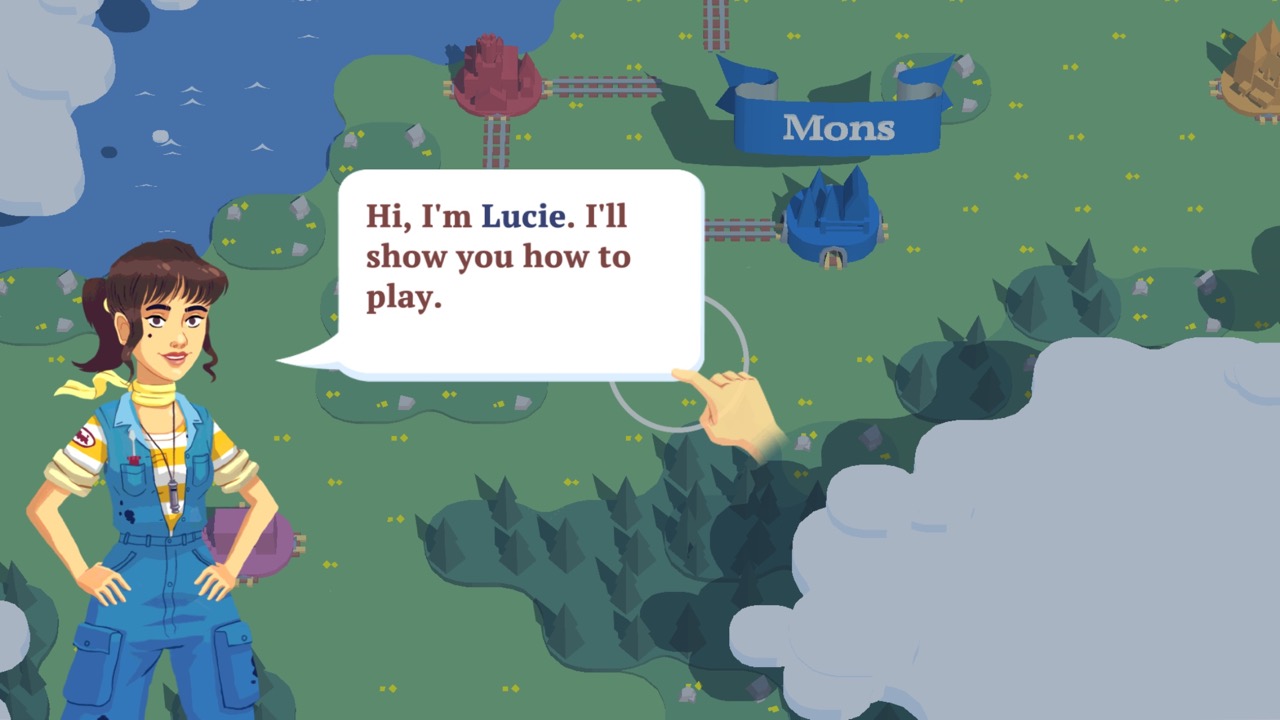 An initial video introduction was useful and it was obvious I would need my wits about me to play. The first screen shows three tracks and trains may run on each of these in either direction. The player is able to stop a train, by tapping on it, or direct it to either of the other tracks by a simple drag motion.
There was some pre-warning if a train was approaching on the same track, so I was able to redirect the one onscreen and avoid a collision, but I was not succesful every time.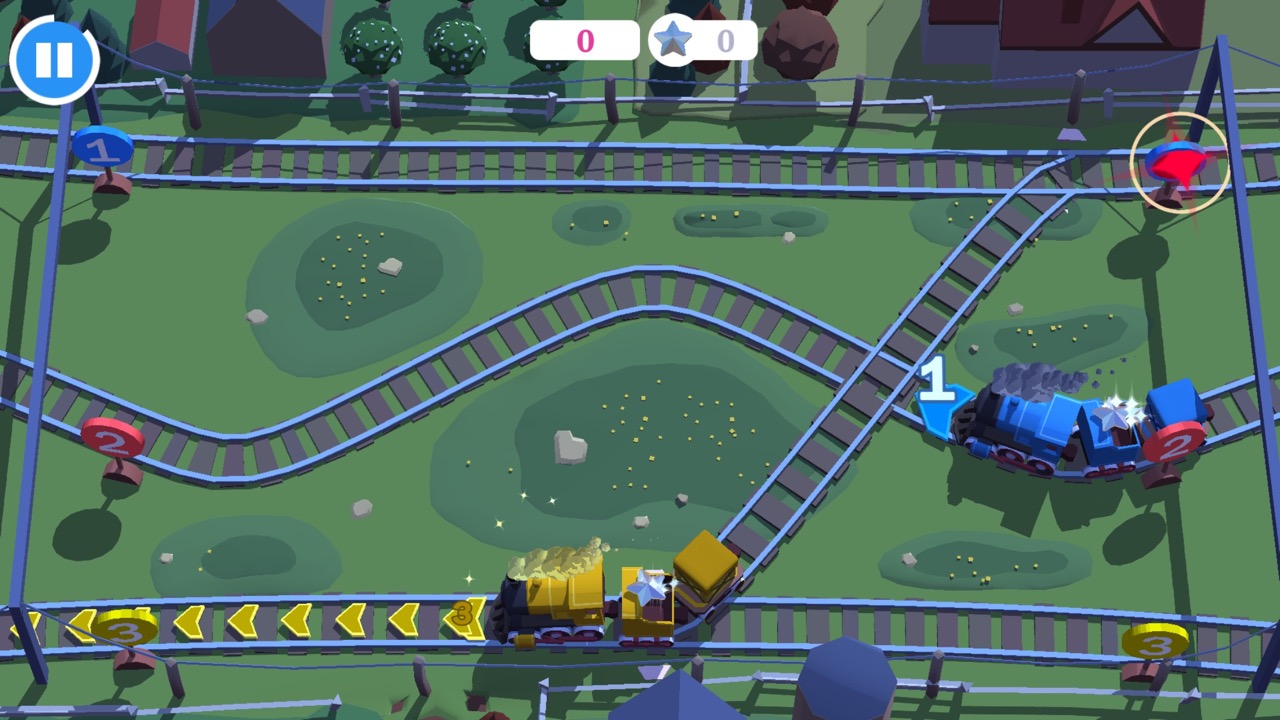 Settings allowed me to turn off the music using a slider: kids may like this, but I find it distracting. A separate slider controlled background noises which I left on. Other settings were:
News, which links to an outside source and may take time to load depending on the connection;

More Games, which opened Safari, but took me to the App Store (a direct App Store link to the developer's pages might have been better

Remove ads, required a fee of $2.99 (this may be a good investment as some of the ads play for 30 seconds)

Restore Purchases

Conserve Battery was an option, checked by default

Reduce Motion was another option, OFF by default
There are also in-app purchases for rolling stock.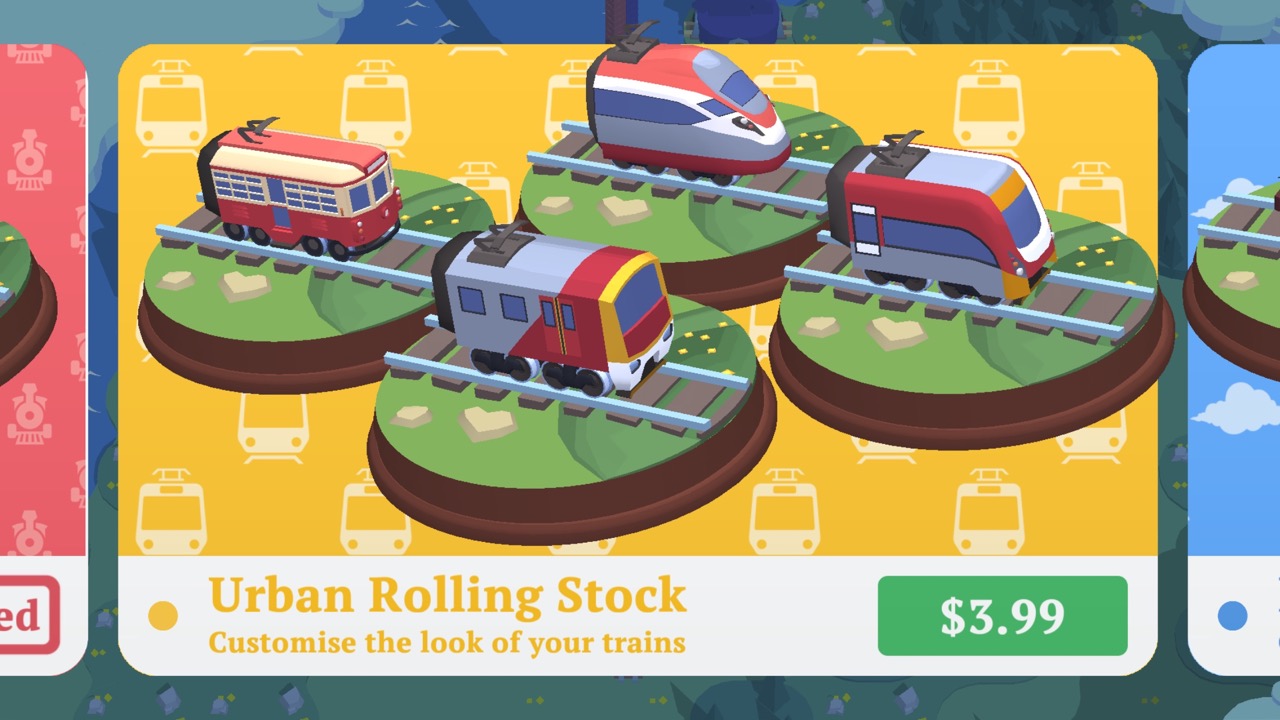 Just letting the trains run may score a few points, but switching from track to track increases the number granted: red on red tracks, blue on blue and so on. That switching, of course, increases the risks of accidents. The player must act quickly: stopping (tap a train), switching (drag the train) to prevent mishaps.
As each game ends, the user is offered to Play or view a Map of the game's world. Starting at a city named, Mons, the network of lines can expand as the player scores points and is awarded prizes (e.g. track tiles).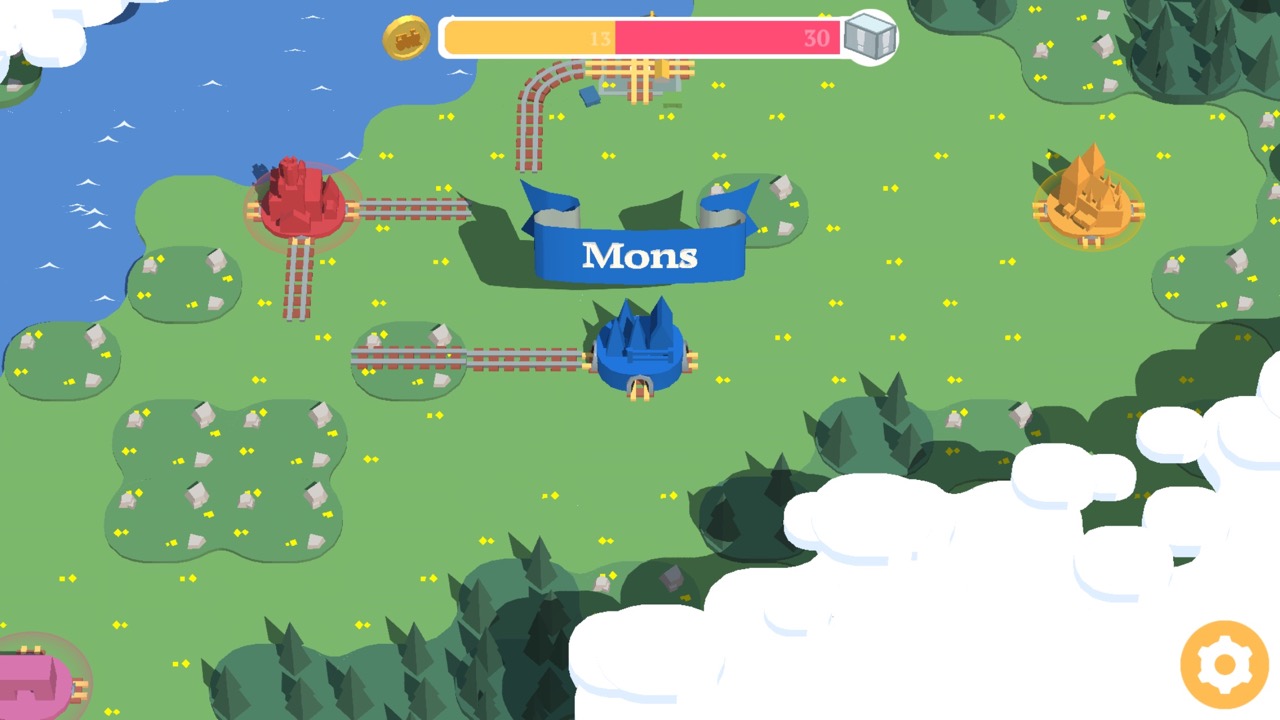 This expands the network and increases the profitability of the rail system. Points are increased as the coloured trains are switched to their respectively coloured tracks, but this also increases the collision risk.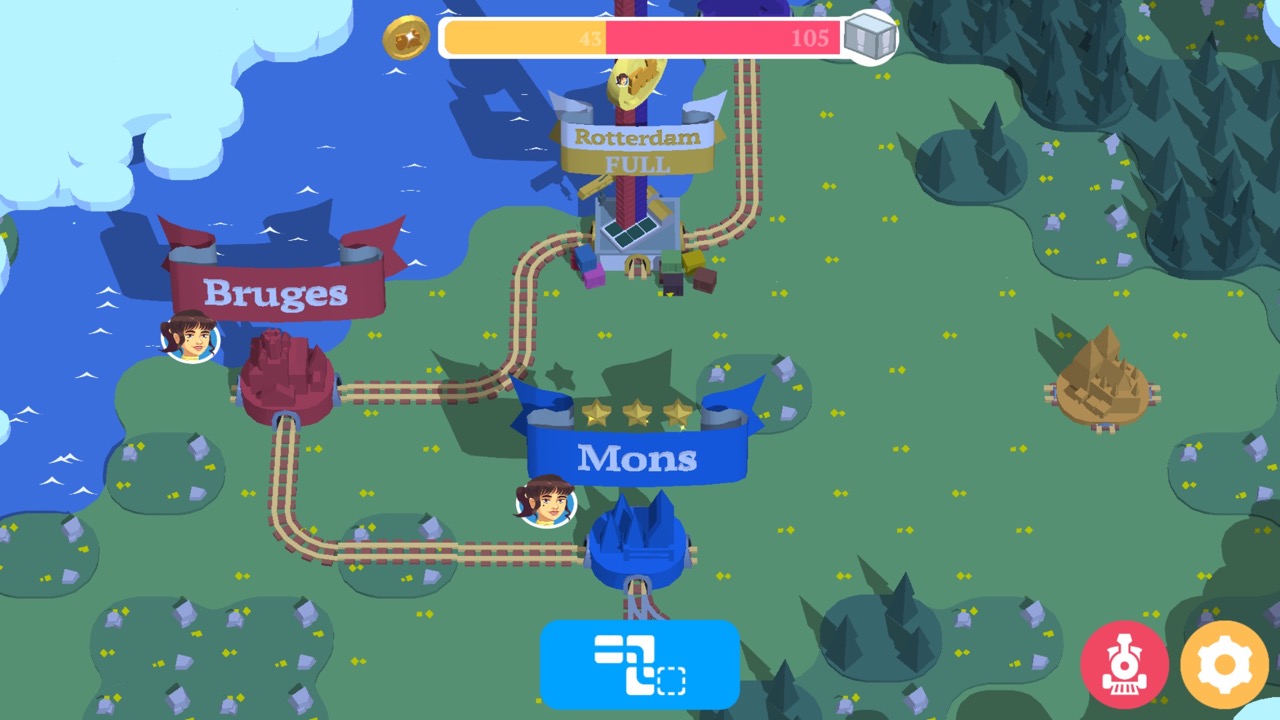 As the system links other towns and cities, so the game may be played in those specific locations, with each city providing a different track layout or format. It does not become any easier as the system I managed to produce expanded from three lines to four (adding green). This game became somewhat addictive and I found myself running late on a couple of occasions. That hasn't happened for years.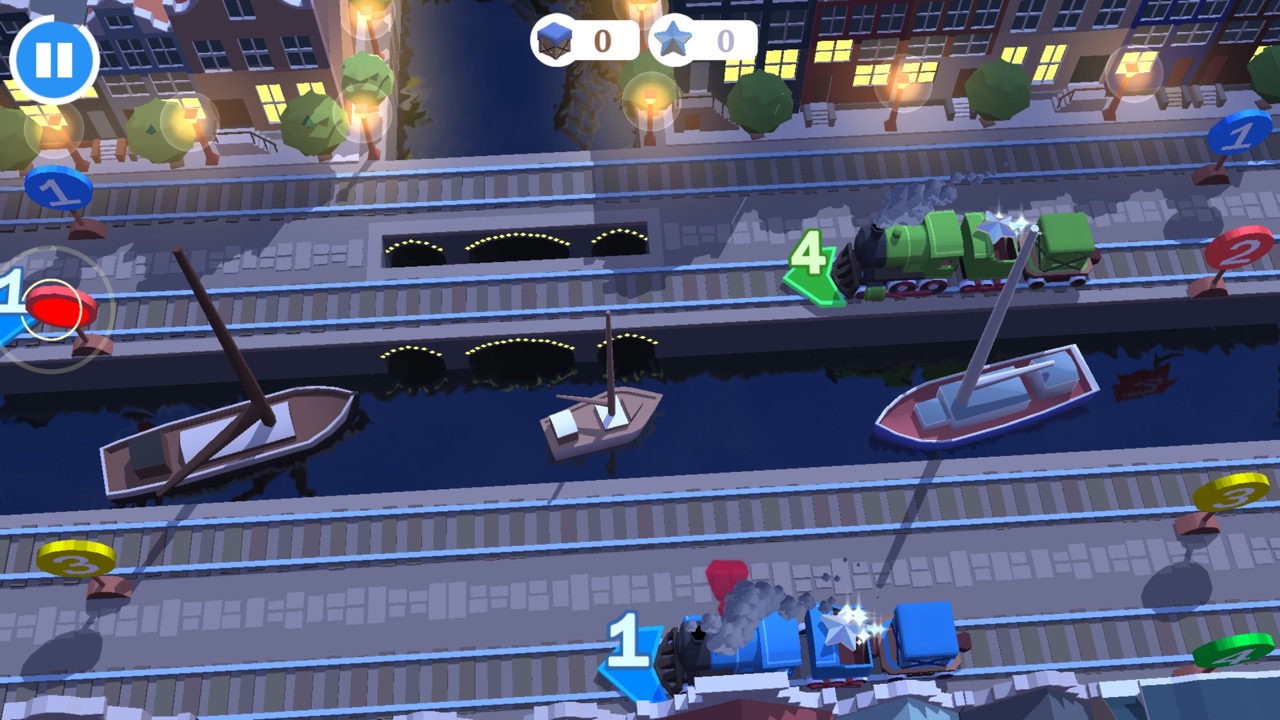 I started playing on the iPhone, but later switched to an iPad Air2 where the larger screen may have made it slightly easier to control the game, but did not make a huge difference. Players will choose the device that suits best. The game may be intended for younger players, but I found this annoyingly compulsive (in a good way). Train Conductor World: European Railway is highly recommended.
Graham K. Rogers teaches at the Faculty of Engineering, Mahidol University in Thailand. He wrote in the Bangkok Post, Database supplement on IT subjects. For the last seven years of Database he wrote a column on Apple and Macs. He is now continuing that in the Bangkok Post supplement, Life.