By Graham K. Rogers
---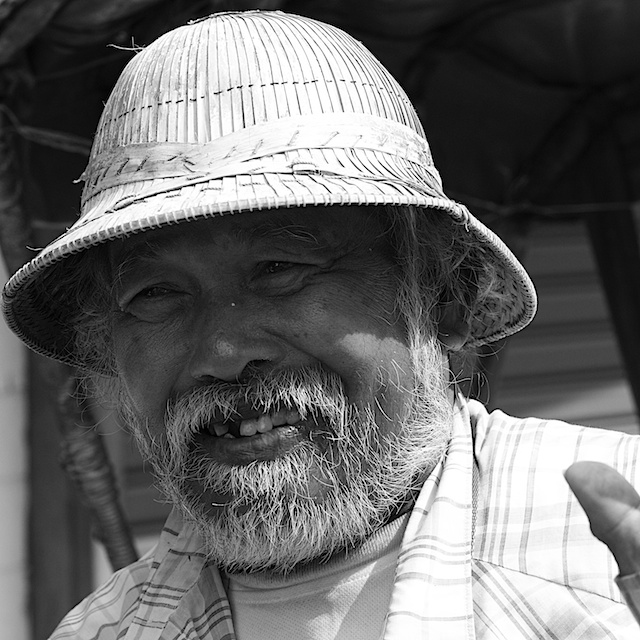 Last week Apple held an Event at its Cupertino Town Hall and several announcements were made. Perhaps coincidence, but I found a welcome return of English pages to Apple online purchasing in Thailand. I bought some accessories and it works fine. A minor difficulty was resolved using the Helpline (001800656957). The items should be delivered today (Wednesday).


Tim Cook came out as steely-eyed and cold as I have ever seen him. He discussed some difficulties that Apple has had lately: "Apple has a responsibility to protect customer data." He had been encouraged by support from inside the industry and from the public.
The FBI asked the court to withdraw the order. The judge told the FBI it was the wrong law anyway. The authorities are certain to be seeking other challenges in Silicon Valley. It is rumoured that the FBI broke into the suspect iPhone with the help of an Israeli company, Celebrate, paying 15,000 for the service, although the FBI denies they used this company. Apple also uses Cellebrite from time to time.
The case appears to be over (for now) and Apple put out a statement which was carrried by Jim Dalrymple. It reads:
From the beginning, we objected to the FBI's demand that Apple build a backdoor into the iPhone because we believed it was wrong and would set a dangerous precedent. As a result of the government's dismissal, neither of these occurred. This case should never have been brought.

We will continue to help law enforcement with their investigations, as we have done all along, and we will continue to increase the security of our products as the threats and attacks on our data become more frequent and more sophisticated.

Apple believes deeply that people in the United States and around the world deserve data protection, security and privacy. Sacrificing one for the other only puts people and countries at greater risk.

This case raised issues which deserve a national conversation about our civil liberties, and our collective security and privacy. Apple remains committed to participating in that discussion.

There were updates to Apple's operating systems: OS X (10.11.4), iOS (9.3), WatchOS (2.2) and tvOS. Some experienced problems with downloading, while iOS caused some early iPads to stop working. That has been fixed (a revised update was released early in the week). The OS X update caused some users to be unable to login to FaceTime or Messages. I had difficulties downloading WatchOS with my home internet. I updated one Watch at work. I used the iPad Pro Personal Hotspot for the other.
The iPhones I have updated easily, but there is more battery use. A check of Settings> Battery shows apps using power. In my case, Twitter was highest one day with 51%.
After updating, one local user was happy being able to synchronize PDF documents in iBooks across all devices. I was pleased with Night Shift that makes displays display a warmer light at night - away from the blue end of the spectrum - which is apparently more restful.

What pleased me most about these releases (once I had updated WatchOS) was the new ability to pair more than one Watch with an iPhone. My health app input and other data will now appear on a single phone, rather than be split when I change watches.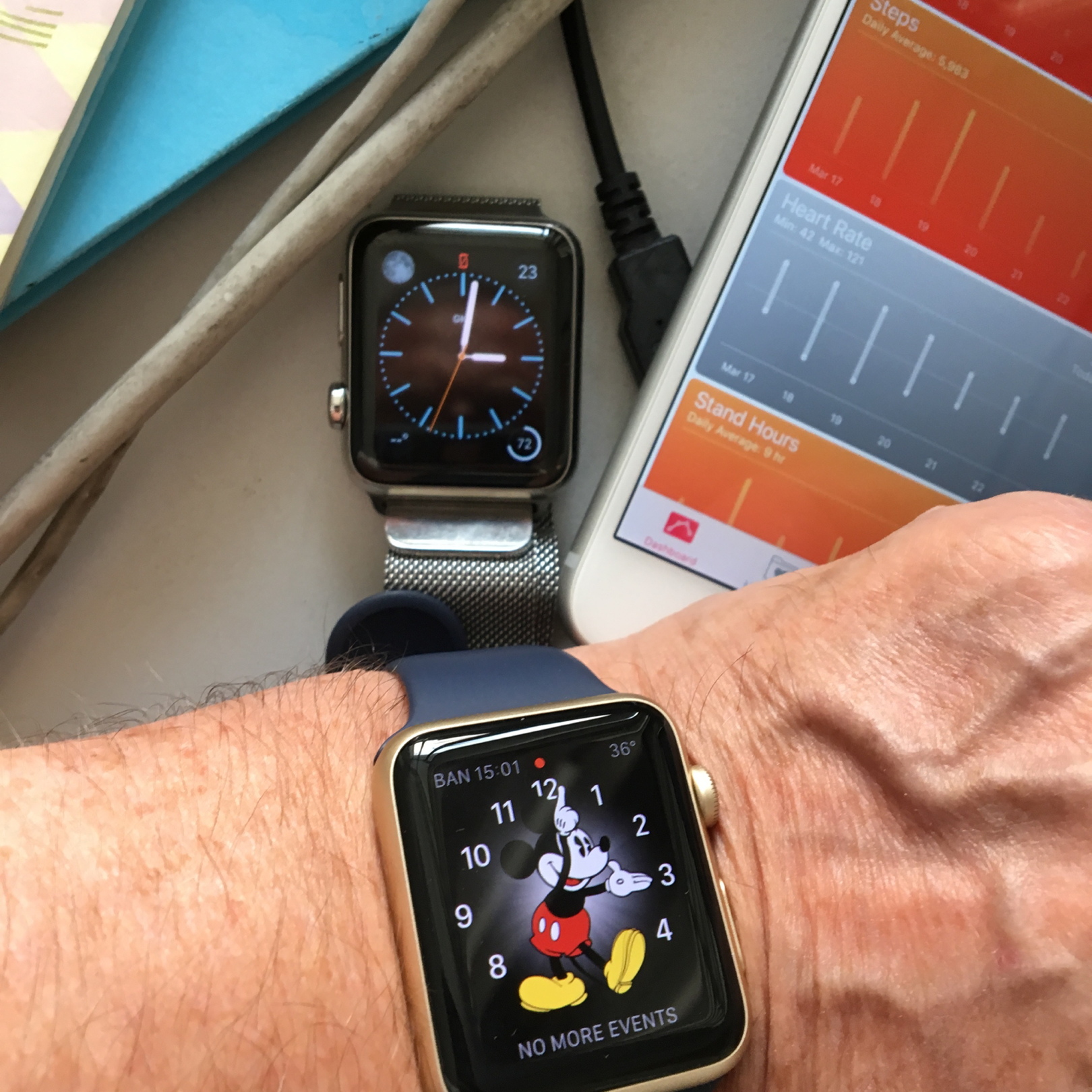 The Watch was reduced in price and these now start at 11,500 baht here. There are several new bands and I bought the new Royal Blue polymer band online. I expect to have one of the new nylon Sports Bands too, but cannot make up my mind which colour to have. I can only wear one at a time of course

Two new devices were announced. Both had been expected: the 4" iPhone SE (Special Edition); and the 9.7" iPad Pro. Neither is expected here until April and not all versions will be available.
The new iPhone looks like an iPhone 5 (which it replaces) on the outside, with the components from the iPhone 6s inside. That includes A9 chip, TouchID and 12MP camera. That takes high resolution photos (including Live Photos) and 4K video when wanted. Unlike the iPhone 5 it replaces, this has faster WiFi (802.11ac) and up to 19 LTE bands. Tests show it has better battery life than the iPhone 6s despite its smaller size.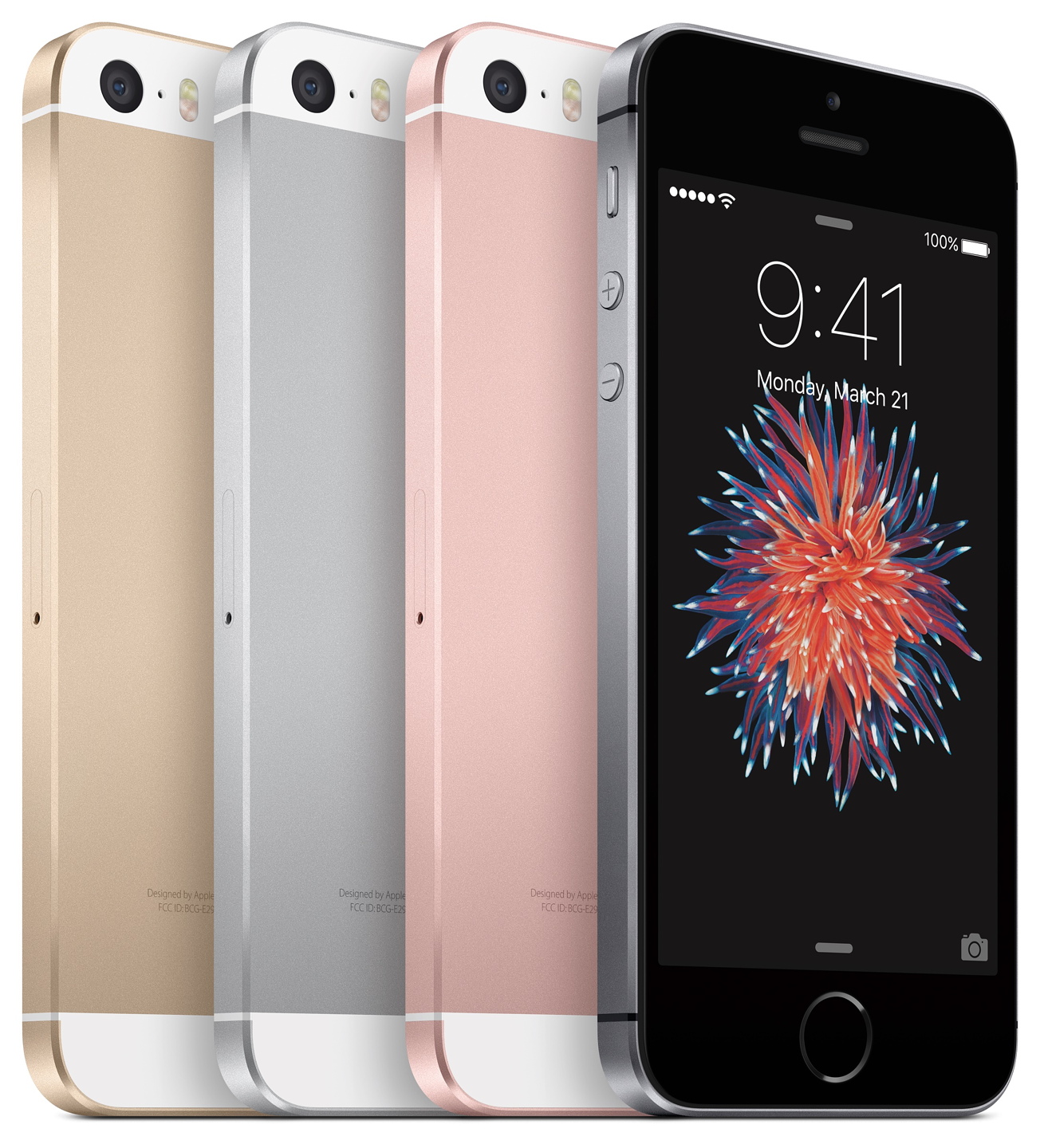 iPhone SE - Image Courtesy of Apple

I expect the iPhone SE to arrive late April or perhaps even May. There is no indication of pricing as yet, but the device is released in Singapore this Friday, where the SE 16GB is S$658 and the 64GB version S$828. That gives a rough estimate of around 17,000 baht and 21,500 baht here respectively.

The 9.7" iPad Pro is a different matter. I have been bowled over by how the 12.9" version has changed my working style. I just do not have to lug a MacBook Pro around all the time. Synchronisation through cloud systems means the files I want to work on are there when I need them. It is fast too.
The new 9.7" version uses the traditional size of the iPad but has the same features and capabilities as its larger sibling, including the use of the Apple Pencil which many professionals are finding a sensible replacement for their previous use of paper. There are also cases and a Smart Keyboard It has the same A9X processor as the 12.9" version.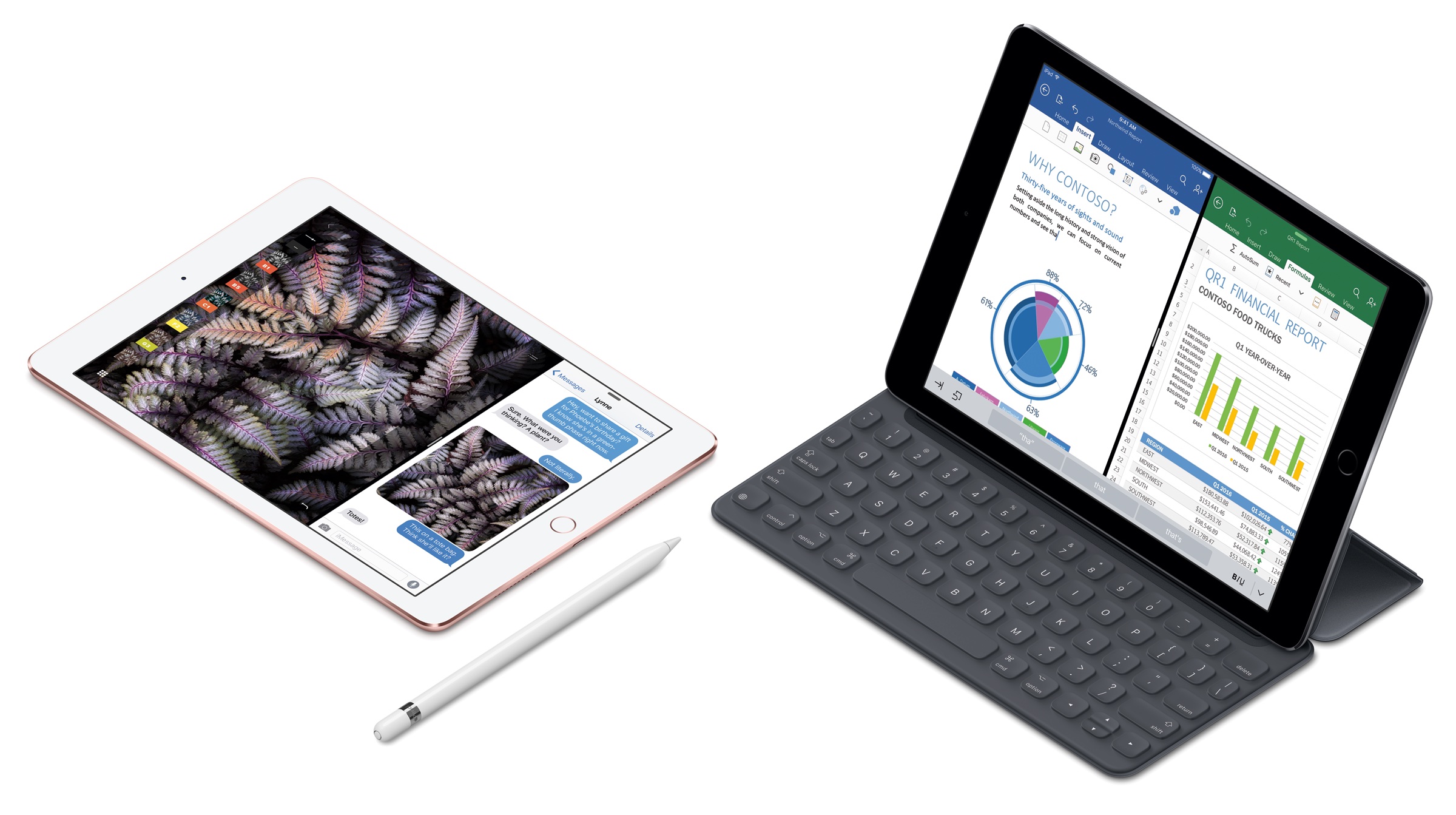 9.7" iPad Pro - Image Courtesy of Apple

Four sensors measure ambient light color and brightness The display will correct the white point and illumination based on lighting in the environment. Positive comments online about how this improves the user experience. Not the same as Night Shift which just changes from a cool to a warm colour depending on the time of day
As well as the new 256GB 9.7" iPad Pro, Apple sneaked in a 256GB version for its larger cousin: 42,900 baht; and 47,900 for the wifi+carrier version. The new iPad Pro should be on sale here in early April, however only WiFi versions are to be available: 32GB, 22,900 baht; 128GB, 28,900 baht; 256GB, 34,900 baht.
Whether it is because of the carriers here or the regulators, the WiFi + Carrier models (for now at least) will not be sold. These have embedded Apple SIM cards that cannot be removed. There is, however, a SIM tray on the side like the larger iPad Pro.

I was surprised that there were no announcements concerning Macs, but this means these are yet to come. With the Developers' Conference (WWDC) in June, then or May could see new (and probably thinner) Macs. Perhaps there may even be updated to the Mac Pro and Mac Mini; both long overdue.
Graham K. Rogers teaches at the Faculty of Engineering, Mahidol University in Thailand. He wrote in the Bangkok Post, Database supplement on IT subjects. For the last seven years of Database he wrote a column on Apple and Macs. He is now continuing that in the Bangkok Post supplement, Life.