By Graham K. Rogers
---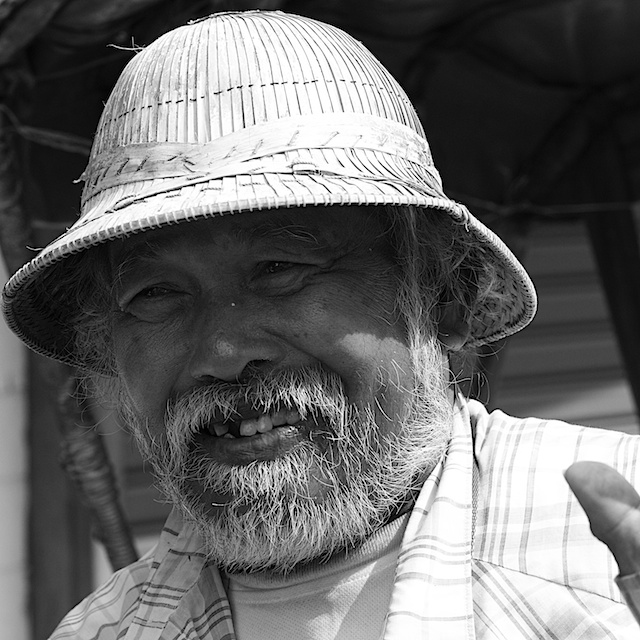 In the last few years, users of iOS (and other) devices have become more aware of health issues and the ways in which their devices can assist. This follows the drive by Apple to become more involved in such applications after the death of Steve Jobs, but this is not just an Apple push. The Engineering Faculty where I work has been embracing technologies and creating devices to assist healthcare in Thailand, from complex scanning methods to simpler devices that assist stroke victims.
There are also solutions like the FitBit bracelet and Jawbone devices, some of which are on sale here. Some people have always been concerned about their health and exercise regularly. It is only in recent years that we have been able to input a wide range of data and display an analysis of results on our devices.
Some solutions provide input to help monitor exercise. My mother is replacing her pedometer for a FitBit so that she can more easily see how far she has walked in a day. A while back, I had the Nike+ System, with its Bluetooth transmitter, that also produced similar data. Nike+ also allowed interested users to share data, setting up a form of international competitiveness, driving users to improve personal performance.
Monitoring Options - General to Specific - with HealthKit

Since the release of iOS 8, HealthKit apps on the iPhone have provided many ways for users to monitor input. Some monitoring can be done automatically. Much, however, relies on the user entering data. Perhaps only those most keen (or most concerned) will do this. An example might be Inhaler Use: for those who do need this, monitoring can be critical.
I initially set up the Health app to display data on the Dashboard automatically from Walking/Running, Steps and Flights Climbed. Certain patterns emerged. I walk more in the classroom or when shopping. Lower readings would spur me to do better, as the Nike+ had done. I did try to add water input - particularly important in a warm climate like Thailand - but this fell by the wayside, even with an app that nagged me to drink more.
Something I did not know was reported in an article by Paul Horowitz on OS X Daily (always a great source for Mac and iOS users). He points out that specific details about any of the tracked items in Health app can be revealed by turning the iPhone on its side (when the specific item is open).
User Input: HealthKit (right) and Argus

A colleague recently pointed out the health monitoring app, Argus, which has several ways in which health input can be monitored. This also works on iPads. Argus can sync with other devices and includes an app for Apple Watch.

The Apple Watch changed the system of monitoring with the ability to set goals for movement, exercise and standing. My colleagues are amused when the alarm tells me it is time to stand. I was able also to add this input to the Dashboard, so can compare hours I stand each day. This is important as too much sitting can cause a thrombosis: clots may form in the veins, particularly when travelling in planes or just sitting at a desk for too long.
Apple Watch Monitoring Synchronised to iPhone: Movement, Exercise and Standing

I especially like the heart-rate monitor. I am not as slim as I would like to be and check from time to time: particularly monitoring the rate after climbing stairs (for example at a Bangkok BTS Station) when I have seen 125 beats per minute (bpm). This falls quickly and within a short while it is back in the 60s. Running can produce rates of 130-150 bpm or more for a healthy person.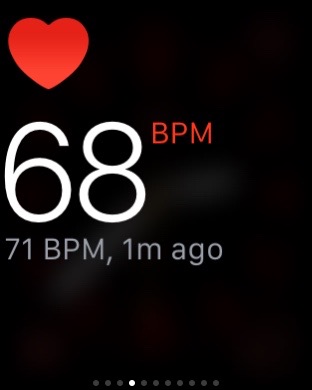 The Watch app only provides a figure. There is no additional information about the state of the heart beat. The Argus app can also check heart rate: the user places a finger over the camera lens: a new way to take such measurements. While it may not be totally accurate, like the Apple Watch, it can provide a reasonable guide.
Argus output includes the heart rate and a graph of heart beats. I compared the graph with those produced by two other users and my profile was different in each case, so the display may provide a fair indication of the beats.
There is no clear indication as to the medical accuracy of such readouts and any odd indications (such as arrhythmia) should be checked by a doctor. Some of the data can be viewed using the Argus Watch app. The Watch monitors heart rate throughout the day, while Argus data points are added manually when the user makes a check.

As well as the Apple Watch, the Argus app is able to link to other devices, including the Bluetooth Heart Rate belt that goes round the chest, the Pebble Watch, Jawbone, FitBit and others.
The app can be used to communicate with friends and allow goals to be set. It also synchronises some data with Apple Health, so with the additional input the data displays are likely to be more accurate.

I found several apps in the iTunes Store specifically developed to monitor heart beat. I tried a selection of them and will write about those next week.
Late news:
Apple Watch credited in helping save heart attack victim (MacNN) - As I suggest above, in this case a man noted that his normal heart rate had shot up and sought medical help: doctors operated almost immediately and saved his life.



Graham K. Rogers teaches at the Faculty of Engineering, Mahidol University in Thailand. He wrote in the Bangkok Post, Database supplement on IT subjects. For the last seven years of Database he wrote a column on Apple and Macs. He is now continuing that in the Bangkok Post supplement, Life.