By Graham K. Rogers
---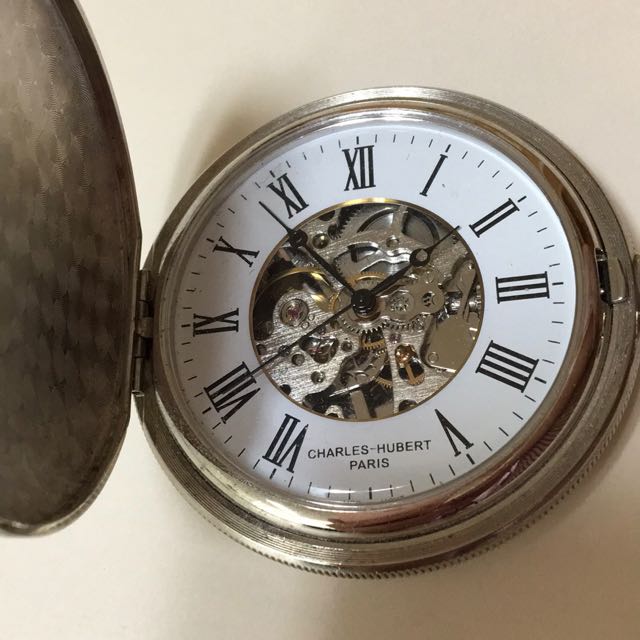 Hey Siri - How do I set up, "Hey Siri?"

Last weekend I went away with students and colleagues to the country in Thailand: every year we visit a dam and other power installations (windmills, solar panels). One of the staff was interested in the Apple Watch and intends to buy the Sports model as he runs every day. I ran through several of the features that the Watch has, including Siri.
Back home, I realised early in the week that, although Siri was activated on the iPhone 6s Plus, I had not turned on "Hey Siri". At the weekend I have more time and I am desperately seeking excuses not to mark the mid-term exams that sit accusingly on my table. I was reminded of this on Saturday evening when I watched the video of the Apple Event last week, but when I went to set this feature, I failed. Whatever I said was not recognised.
On Sunday, I tried again, with the same lack of success. Over and over Siri kept printing on the screen, "I'm sorry, I didn't get that" I shouted louder and then heard a faint voice as Siri replied. With the instruction screen telling me to say "Hey, Siri" the voice asked for input, but that is not how the Hey Siri setup works. I realised that the iPhone 6s, elsewhere in the same room, was picking up my voice and responding.

I checked the iPad Air 2 I have and noted that that had not been set up. I tried with that and this worked immediately. However, I noticed that the rainbow speech input indicator was moving and I had not noticed that on the iPhone I was trying to make work.

Back on that iPhone, I looked carefully at the indicator and it was not moving at all: the probably cause of the failure. The iPhone 6s had been set up before the update to iOS 9.3 and all the iOS devices I have (including the iPod touch) were updated this week.
I tried a reset of the iPhone 6s Plus. The first time I tried the Hey Siri set up, it worked. Another nudge needed.
There's a Wikipedia article about Set (Mathematics). Would you like me to read it to you?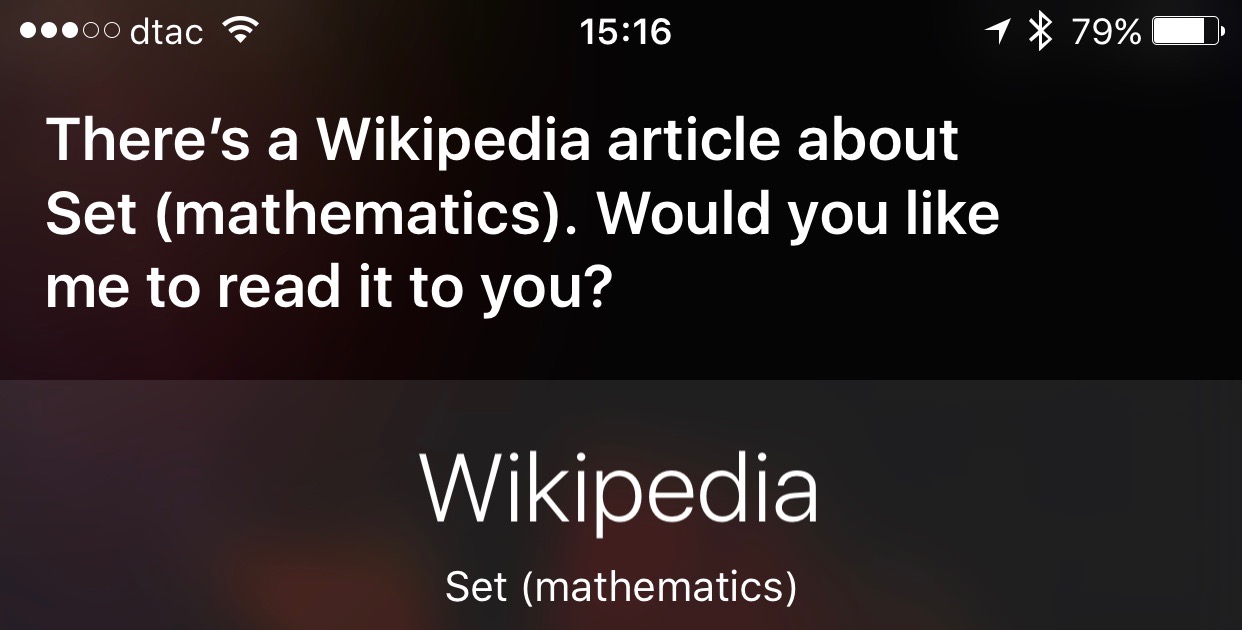 Graham K. Rogers teaches at the Faculty of Engineering, Mahidol University in Thailand. He wrote in the Bangkok Post, Database supplement on IT subjects. For the last seven years of Database he wrote a column on Apple and Macs. He is now continuing that in the Bangkok Post supplement, Life.