By Graham K. Rogers
---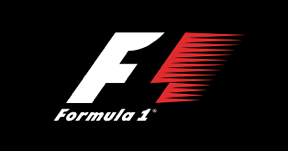 In Geneva, the F1 Commission approved a new format for qualifying that should be implemented for the 2016 season that starts in Australia on 20 March. Before they can be confirmed, the new rules must be voted on by the FIA World Motor Sport Council which should happen in the next few days.
The new system which retains the earlier three sessions for qualifying, seems to be designed to ensure some drivers do not sit in the pits during a session, appearing late in the process to make one run. If all are out during the first part, this should be more exciting for those watching; but nail-biting for some teams.
The first qualifying session (Q1) is 16 minutes. After the first 7 minutes, the slowest driver is to be eliminated. Every 1 min 30 secs after, the next slowest driver is eliminated. After the 7 drivers have been eliminated, the remaining drivers will take part in the 15-minute Q2 session.
In a similar way to Q1 after 6 minutes the slowest driver is eliminated, then every 1 min 30 secs, the next slowest is eliminated, leaving 8 to take part in Q3 which is 14 minutes long.
In final qualifying (Q3), the slowest driver will be eliminated after 5 minutes and (again) the next slowest will be eliminated each 1 min 30 secs following, leaving the 2 fastest drivers in the final 1 minute 30 seconds.
Final elimination for each qualifying session will occur at the chequered flag, not when time is up.

The eliminations may be a way to deal with the reticence that some drivers have had for leaving the pits: trusting to a single run. It looks intended to be a way to spice up the qualifying by increasing the tension. It is certain to mean some upsets as the top teams falter: strategic errors; timing of pit exits; the wrong tyres; and other variables that can upset the favorites.
Graham K. Rogers teaches at the Faculty of Engineering, Mahidol University in Thailand. He wrote in the Bangkok Post, Database supplement on IT subjects. For the last seven years of Database he wrote a column on Apple and Macs. He is now continuing that in the Bangkok Post supplement, Life.