By Graham K. Rogers
---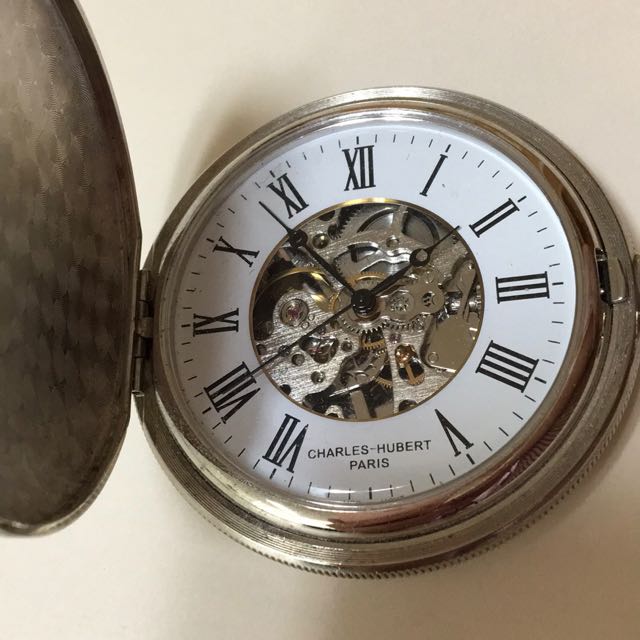 Earlier today (Thai time) the Q1 2016 results from Apple were announced. Let me first quote Apple's own guidance from Q4 2015, when they predicted
Revenue between $75.5 billion and $77.5 billion, and
Gross margin between 39 percent and 40 percent
On the face of it, the quarterly revenue of $75.9 billion and record quarterly net income of $18.4 billion, which itself is a higher figure than any company has ever been able to produce, would seem to be quite good.
That, however, does not take account of Wall Street that disregards Apple's own estimates of what it expects (and the company should know after all), and comes up with its own guesses, based on rumour and partial data. The consensus was for $76.5 billion and Apple failed to beat that. Therefore Apple has failed. Therefore Apple is doomed. Wall Street doesn't simply set the bar higher, they use a different bar. For some companies, that 0.6 would be little more than a rounding error.

There was a revealing Tweet from Dan Moren mid-morning (my time):
Pretty sure some analyst on Bloomberg just said said that Apple by no means "out of the woods." What? The woods of billions in profit?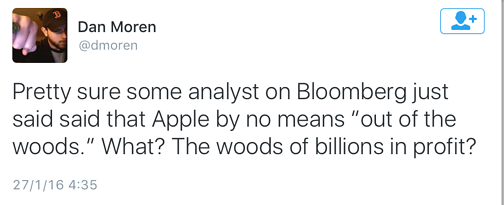 I later saw On The Street on CNBC and the analysts there were all convinced that Apple's best days were behind it, with only mentions of the iPhone as if it were a one-product company and discussion of the iPhone 7 as if that were the only thing that might save Apple. While they worry much about growth and say this has ended for Apple, there is little mention of profits.
As a side-note, several rumours about the iPhone 7 appeared today suggesting that it could have a dual-lens camera system, that would use some of the technology Apple bought LinX Imaging - an Israeli camera technology company - last year. Outlining this, Tim Hardwick on MacRumors notes that the source of the information was KGI Securities analyst Ming-Chi Kuo, so take that with half a pinch of salt.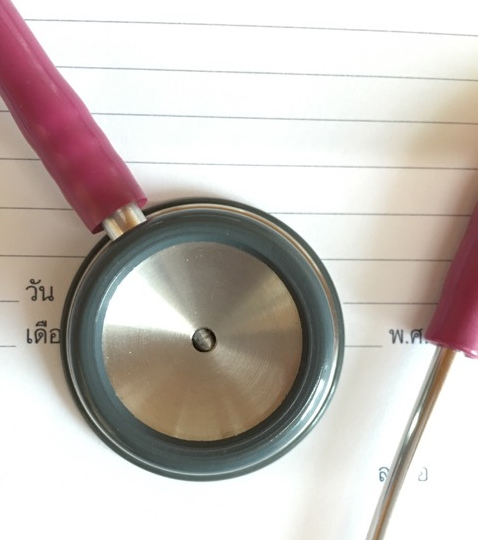 Within minutes of the announcements from Apple, Matt Krantz on USA Today was also using terms like slowdown, missed expectations, lowest revenue growth (growth rather than focussing on "revenue), with a reminder of the 2009 recession, the last time Apple reported a drop in revenue.
Despite the hand-wringing and wailing, Kantar reports that "In urban China, Apple regained its title of most-sold smartphone brand with a share of 27% and had the top three models in that market". Jack Purcher on Patently Apple has a number of interesting quotes from the report, that appears just after the Q1 2016 figures were released, on China, the US and other markets.

The guesswork is often warped because not everyone understands the markets that Apple is in with, now, some 66% of its income coming from overseas: two-thirds. Of that, Dennis Sellers reports that Mac sales in China grew 27%.
Their difficulty has been access to accurate figures coming from a mix of markets that they are not used to reading first-hand. These include China, India, and several other regions that may not work using the same predictive models that worked well for the US and Europe for years.
The constant negative reporting on Apple, with opinions formed from cherry-picked statistics, hunches and unsubstantiated rumours, have forced down the share prices in recent weeks, casting doubt on Apple's strength and perhaps damaging small-time investors. This is 2012-2013 all over again.
There never seems to be a mea culpa from any of these so-called experts, and in a few weeks time it will be more of the same, despite several quarters in which Wall Street, determined to have its pound of flesh, has talked Apple down, yet Apple has produced good figures every time.
There are too many like Michael Blair on Seeking Alpha who appears to have such an abiding hatred for Apple that his glass is always half empty. In his interpretation of statistics he seems to resemble Humpty Dumpty, although instead of, " When I use a word, . . . it means just what I choose it to mean - neither more nor less", Blair substitutes "statistic", for "word". What we will probably read is an "I told you so: Apple is about to fail."
I am not alone in commenting on such analysis. Apart from the usual strong critics like Daniel Eran Dilger, John Gruber, Jim Dalrymple, and of course the humor of The Macalope. Dennis Sellers highlights the words of an academic at Warwick Business School: Dr. Aleksi Aaltonen, Assistant Professor of Information Systems, who is also billed as an Apple researcher. He suggests that "some investors are starting to punish Apple for not being able to do the impossible" and the constant negativity, "diverts attention from what really matters to the company."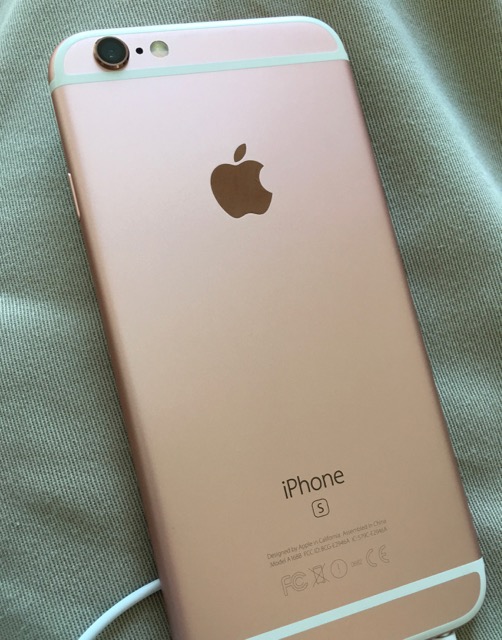 Sales of iPhones were higher again, but the increase was just 1%, so the interpretation is that growth is slowing: and that is important for Wall Street, not that Apple makes profits. Record profits.
That 1% was actually something over 7 million iPhones: total sales were 74.779 million units (Dennis Sellers), but even that was not enough to keep Wall Street happy as they wanted it to be around 75 million: another rounding error here. This quarter also saw the "largest number of Android-to-iPhone switches ever".
Of course there were only small increases so, in the collective mind of the Analysts, these don't really count, particularly as what goes up must go down; and in any case, Tim Cook himself said he expected lower iPhone sales in the coming months (Bryan Chaffin, The MacObserver), with the reduced economies in several countries, but isn't making predictions past March.
Fluctuations in currency have perhaps hit Apple harder than many and although prices were revised in many countries during the year, the effect may not have been totally absorbed.
We are told that there are now 1 billion iPhones in circulation, although a considerable number of those are not from the iPhone 6/6s ranges. That leaves significant room for growth (note that Wall Street). Jeff Gamet (The MacObserver) reports that Tim Cook said Apple sold 74.8 million iPhones in the quarter: an average of over 34,000 iPhones an hour, 24 hours an hour, seven days a week for the entire 13 weeks.
That article also hints about comments from CFO, Luca Maestri, and his views on Services: a growing area, and not only for Apple. iTunes, app sales, iCloud as well as Apple Music, these are features that will be increasingly hard for analysts to predict, although the value to the company is that it gives a guaranteed income, trickling in month by month, and less dependant on seasons.
Related to this is a report from Cody Lee on iDownload, which suggests that Apple is about to allow publications to offer subscription content from within the News App. In an additional comment, he referred to the app as "struggling", but adds it is "a beautiful, one-stop portal for news from top sources around the web".
My site is included although I would hardly call eXtensions a top source. Nonetheless, that a small site like mine can be included, along with New Yorker, Independent and other mainline news sites, indicates its democratic nature. If it is struggling, it may be in part because it is available in so few countries: just Australia, UK and USA for now.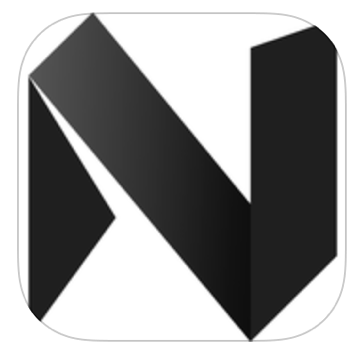 It can be viewed by changing the country settings to one of those and then restarting the iOS device. I find it a useful and easy way to glance through the major news from the last few hours, before I hit the Internet and source the details.
In what may be a coincidence, Devindra Hardawar on Engadget reports that Microsoft has just released its own news app. The app is called News Pro. It took me four jumps from the link in the article (not Engadget's fault), only to find out that, like many Microsoft apps, it is not available here. Way to go Redmond: the world does not stop at the Canadian border.
Here is a single jump to News Pro.

Some eyebrows were raised when VR was mentioned by Gene Munster, perhaps reacting to the appointment of Doug Bowman, a Virtual Reality expert. Juli Clover writing on MacRumors reports that Tim Cook said that he does not believe that virtual reality is a niche. "It's really cool," he said. "And it has some interesting applications." File that away under Disruptions to come.
Also confusing some who obviously don't understand how Apple works, was the point that Cook made about investment in research. John Martellaro writing on The MacObserver, reports that "Cook made a series of pointed declarations about Apple's intentions during the current worldwide economic slump," particularly about R&D. The article included a number of other positive ideas expressed by the CEO.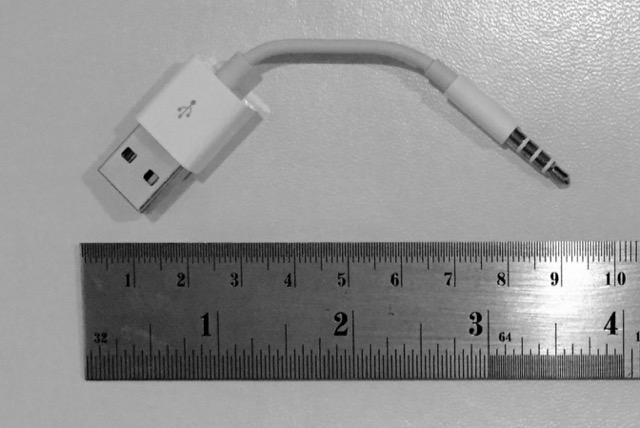 An anniversary today which is a bit of a strange coincidence: Matt Weinberger Business Insider) reports that 20 years ago today, Sun Microsystems was in negotiation to buy Apple for $3.89 billion. Sun, which itself was later taken over by Oracle, was at the top of its game then and Apple was "floundering". John Sculley was fired by the board replacing him with Michael Spindler, whose own tenure was short-lived, but it was he who had discussions with Sun. And IBM. And Philips. But Spindler's replacement bought NeXT and with it Steve Jobs. How different things could have been.

Congratulations and thanks to John Snell and Serenity Cladwell (iMore) who transcribed the whole of the session in double-quick time so I had the text of what had been said before 7am here.

Endnote: Microsoft reports its Q2 2016 figures on Thursday with reports predicting $25.26b in revenue (decline). We will see what sort of treatment Redmond gets from the talons of Wall Street.
Graham K. Rogers teaches at the Faculty of Engineering, Mahidol University in Thailand. He wrote in the Bangkok Post, Database supplement on IT subjects. For the last seven years of Database he wrote a column on Apple and Macs. He is now continuing that in the Bangkok Post supplement, Life.