By Graham K. Rogers
---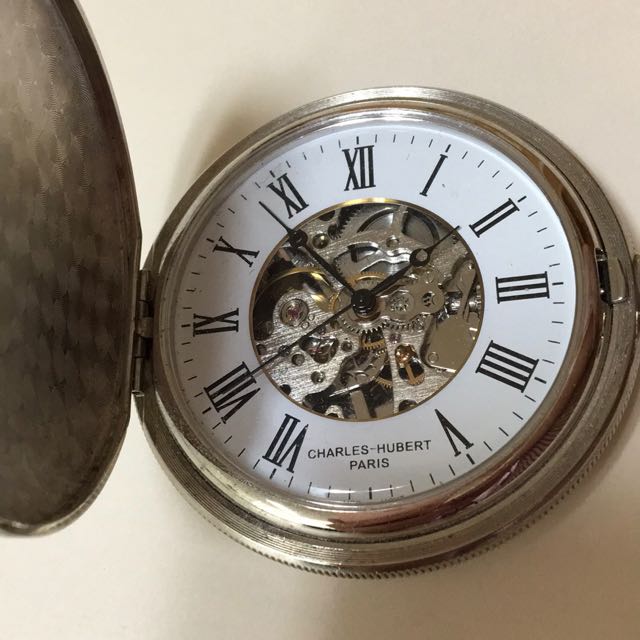 Almost out of the blue, but in retrospect typically-Apple, a press release I was sent last night told me about a new iOS app and an update to the iOS version of GarageBand. The new app is called Music Memos. I looked at it quickly when it was released last night and put some information and first impressions online just after midnight: way beyond my normal bedtime.
Although the publicity images sent to me (unusually in PSD format) showed the app to display with a reddish colour, I tried it first on the iPad Pro where the screen was blue. There was no particular reason to use the large screen iPad, other than it was on the same table I was working at and the iPhone was the other side of the room. When I went to the iPhone later, that was blue too; and a check of the app on the iPad Air 2 showed me that had a blue screen as well.
The colour change is to indicate recording. When we press the centre icon, the screen takes on that reddish colour and returns to blue when the recording is stopped. I am unable to make the app work in landscape mode: it is permanently Portrait. That makes sense for the iPhone, but not for the iPad if the keyboard is in use, or the owner prefers the Landscape display.
Music Memos - iPhone, iPad Pro and Options

It is deceptively easy to use. I just laughed when I made my first attempt. I am no singer and always decline when my Thai colleagues want to drag me off to karaoke. So my output was not especially high quality as I hummed a few bars into the microphone. This is where the magic starts.
Once the sound waves are shown at the bottom of the screen, the app identifies the key and analyses the input. Then the user is able to play the tune and add bass guitar and drum. Each has options and adjustments revealed by pressing on the icon. Bass has Electric and Upright, with Simple, Complex, Loud and Quiet adjustable in a box. The same sound level choices are available for Drums, with options of Modern or Vintage Kits.


I often take notes when I am away from home: ideas, sentences, future projects. I work mainly in text, so a note taker app (or even pen and paper) allow me to build on what I have thought about when I arrive home. Those who write music may have a similar creative process, but being able to "jot down" an idea in the form of a loose music format must be rather useful for those who work in sound.

I also made a brief mention of GarageBand ($4.99), though did not have time to look at it then: it was still downloading on some devices when I went to bed. I note in the App Store when I saw it this morning alongside Music Memos that the price is $4.99. I bought it so long ago, I had forgotten. Music Memos is free.
This morning, writing on his blog, Benjamin Mayo made some enthusiastic comments about the iOS app and it is clear that this is no interim update. His opening conveys his excitement and he describes it as "beautiful, capable and intelligent". He concludes that "The GarageBand team truly knocked it out of the park" and suggests that Apple has set the bar high here.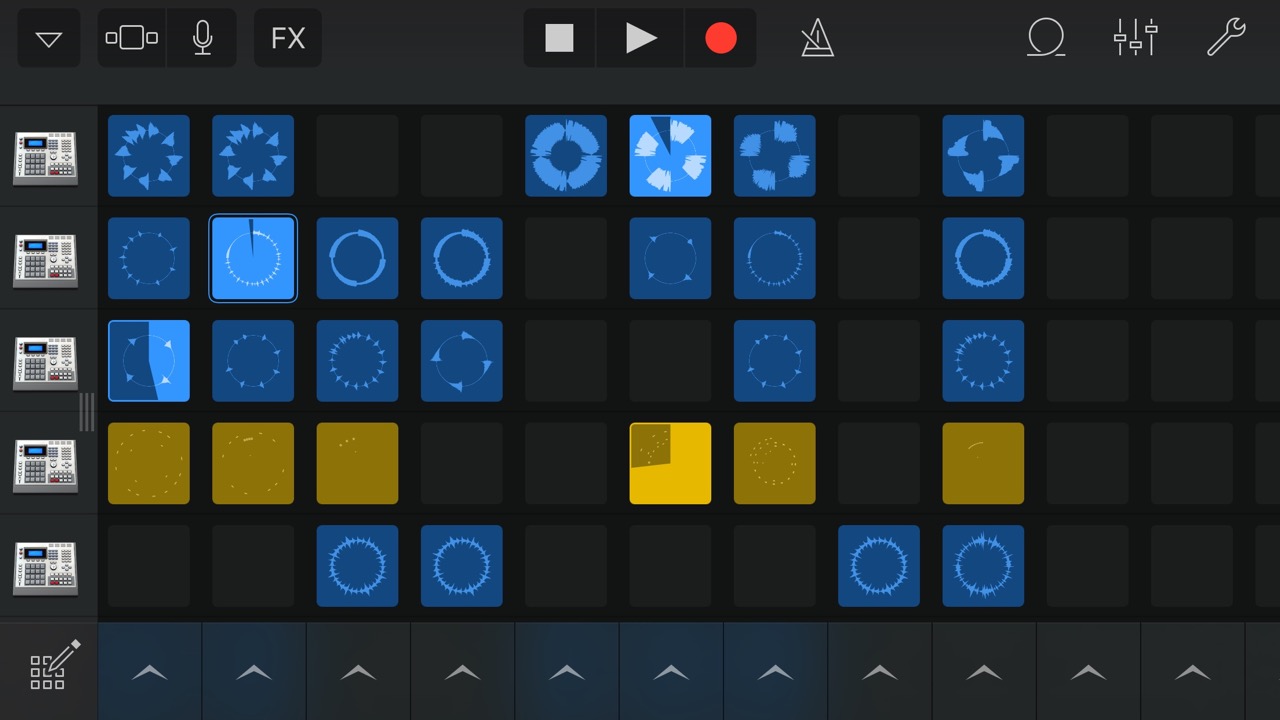 I had a play on the iPhone and in 5 minutes had knocked up a dance track, despite hardly knowing what I was doing. It was a bit clearer on the larger screen of the iPod Pro. It has now been optimised for this device. The sequencing of loops and use of special effects suddenly made some sense: instant Electronic Dance Music master.
I used that music file with a slide show in Photos (another 5 minutes) and exported that as a movie file that I put on YouTube.

Also updated today were the more professional Logic Pro X and Main Stage. I know that one of the local Hip-Hop performers, Khan of Thaitanium used earlier versions of Logic Pro and liked the way it was so easy to set up and come back to the same sounds: far better than the reel-to-reel he had used before. Chance Miller on 9to5 Mac outlines some of the changes to the new version and to MainStage. The release notes in a Support Document from Apple are extensive.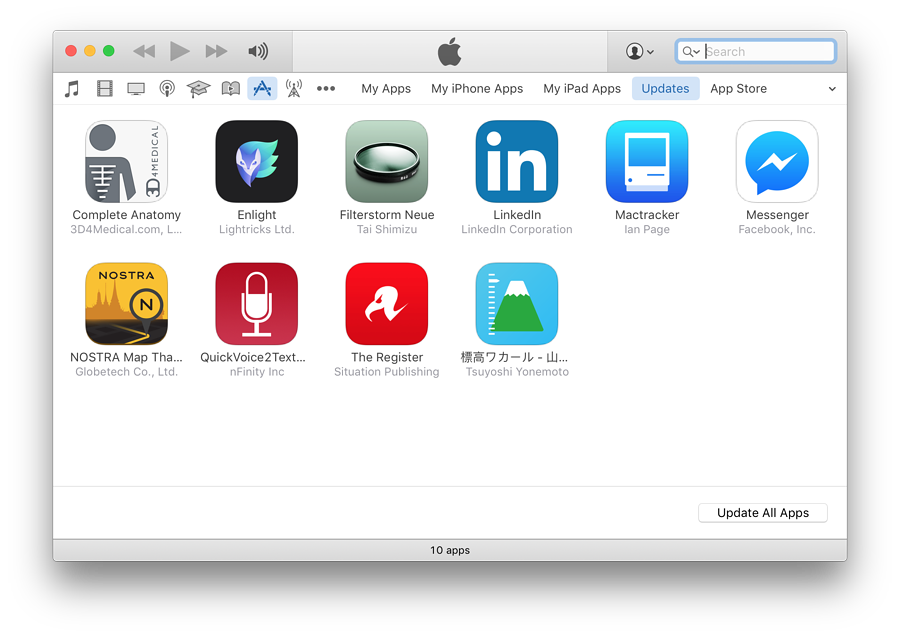 There were also several important 3rd party app updates this morning, particularly Enlight, Filterstorm Neue and MacTracker.
Later in the day, the Mac app, Notability, which can synchronise text, images and drawings to iOS versions of the app, was updated to version 2.0.2. A useful app for those who want to take notes, with pictures and who are mobile.

While we are on apps and the iTunes store, it was reported today in several Tweets and online sources, for example AppleInsider (Daniel Eran Dilger) that Apple now earns 75% more than Google Play. Google may have more app downloads (and more owners) but that does not translate into income.
There's the difference: many Android users are happy to download free apps, but not to pay for them. The same does happen on iOS and I ask many of my students about this. Their main problem is not necessarily a lack of money (although one colleagues refuses to pay for anything) but the means of paying. My guys do not have credit cards, so either have to ask their parents (thus adding a limit) or go without.
There are a couple of other ways to do this: arrange with someone to "Gift" you an app (I do this sometimes for friends); or buy an iTunes Gift card and use the credit in the store until it runs out. In Thailand I have only ever seen the iTunes Gift cards for $25 (about 1,000 baht) but I checked earlier today and they are currently available in iStudio, Siam Paragon.

The beta version of iOS 9.3 that was released this week had some interesting new features that have been widely reported, including Night Shift - making the light easier on our eyes in the evenings. There are known to be controls that include a slider, but a number of sites are also speculating on Night Shift as an integral and easily accessible part of iOS via Control Center implementation. Mikey Campbell of AppleInsider has a screenshot (widely available on other sites too) and this sounds like a sensible addition.

There has been a lot of unwarranted criticism about Tim Cook since he took over at Apple. He had big shoes to fill. Some have never forgiven him for the point that he is not Steve Jobs. The one most aware of that (after Cook) was Jobs and he said that the new CEO should not keep looking over his shoulder. Cook, of course, runs a team. Some forget that.
An item today by John Martellaro on The MacObserver, asks the question what would happen if Cook were hit by a bus. The question of succession was voiced a lot when it became obvious that Jobs' health was not perfect, but the behind scenes decisions had already been made and the transition was smooth, apart from Wall Street wringing its hands.
Martellaro makes the mistake, I think, of presuming that this is not already in hand, so whatever he or I think, is irrelevant as Apple already knows. After discussing the problem, Martellaro comes up with COO Jeff Williams, who appears to be as exciting as Cook on the outside, although Martellaro's reasoning on Williams is pretty good.. That was another problem that Cook faced although to me he passed with flying colours over the sacking of Scott Forestall: a Senior VP for heaven's sake.

This sort of examination belies the comments from several analysts who write on Apple and only see Tim Cook as a one-man show. A few may mention Jony Ive from time to time because he has gained a public presence; but while those who follow Apple are aware of the importance of members of the team, like Phil Schiller, Craig Federighi, Eddy Cue and Wiliams these appear not to exist for many. It is all Tim Cook in their eyes, and Cook himself has often lauded the team he works with. They do the things so that he does not need to worry about day to day operations.
Having mentioned Jony Ive it was a coincidence to find an article by Joseph Keller (iMore) outlining a look at Product (Red) after 10 years.

IBM seems to be having the same problems that afflict Apple. Arik Hesseldahl, reporting on Re/Code writes about the Q4 financial report from Big Blue that appeared this week. They "beat expectations, but announced guidance for the coming year that did not". The expectations are not, of course, what the company predicts, but what the analysts think they should be reporting, as if they know better than the CFO. This does not augur well for what Wall Street may do to Apple next week.

Another Apple-bait headline appeared in Huffington Post earlier today. Other outlets (e.g. Jon Russell, TechCrunch and Mikey Campbell of AppleInsider) had already reported the day before on the use of cobalt allegedly mined by children in the products of several tech companies and had named those; Huffpost took a different line, and in my opinion this is dishonest.
The headline (and the Tweet I saw) reads, "How Apple Profits From A System That Abuses Children -- And Why It's So Hard To Stop" while the first sentence states, "A new report from Amnesty International suggests that companies including Apple, Samsung and Sony are profiting from child labor in Africa".
This is clearly click-bait and we should expect better. It makes HuffPost - a day late and underperforming - no better than the other low life hit-whores: Apple is always a better click-magnet than "technology companies", or "Samsung, Sony and Apple."

Despite several articles in the last few days once again suggesting Apple is entering "doom mode" again (don't they ever get tired of being so wrong, so often?), it is evident that Apple is not going to stop in the near future as some of the news this week would suggest:
Apple Said to Open R&D Facility in QNX Hometown Kanata (Joe Rossignol, MacRumors); and another version of that comes from Dennis Sellers, (AppleWorld Today)

Apple Pay Seemingly Nearing Launch in China With UnionPay (Joe Rossignol); and there was more on this in an AppleInsider article

Apple to open its first European app training center in Italy (Matt Brian, Engadtet)
And then there was that interesting story from Joe Rossignol (again) that reports on Foxconn making a $5.3 Billion offer to purchase Sharp which has been in trouble for months. This would add considerably to Foxconn's manufacturing capabilities, particularly as Sharp was a major maker of TV sets. I am sure that Apple is being kept up to date of any developments here.
Other sources report that a Japanese state fund is also interested in investing in (or saving) what remains of a once great company.

Zac Hall reporting on 9to5 Mac informs us that Microsoft has updated its Office suite for iOS devices and has added 3D Touch quick actions to Word, PowerPoint, and Excel for the iPhone 6s and 6s Plus. By pressing the icon hard (deep touch) a list appears offering a selection of actions, including creation of a new document.

And following the rumour of legislation in New York, banning phones with encryption, Calfornia is also set to introduce such a bill (Benjamin Mayo, 9to5 Mac).

Oh yeah, iPhone's dead right? Apple must be losing sales now. The only way now is down. . . This is the current refrain from a number of would-be experts, but a report by Harish Jonnalagadda on iMore tells us that in India, Apple looks to be having its best-ever quarter after the recent price cuts, with 800,000 iPhone shipments reported. If my quick maths is right, that is a 60% increase.
Graham K. Rogers teaches at the Faculty of Engineering, Mahidol University in Thailand. He wrote in the Bangkok Post, Database supplement on IT subjects. For the last seven years of Database he wrote a column on Apple and Macs. He is now continuing that in the Bangkok Post supplement, Life.