By Graham K. Rogers
---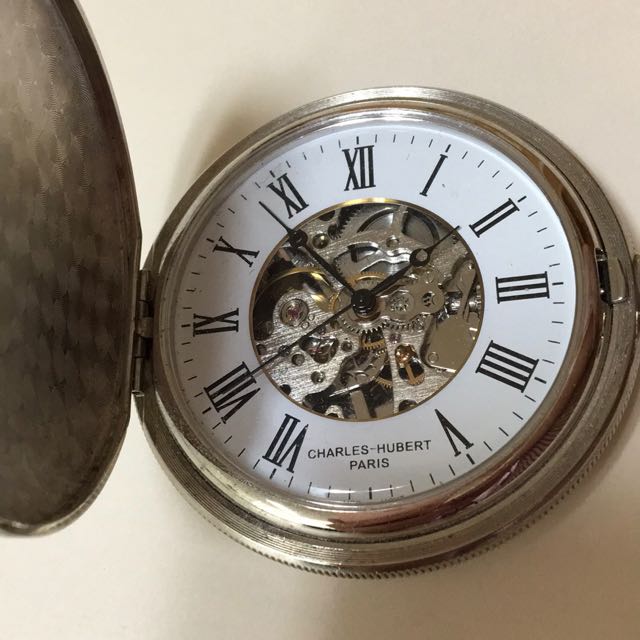 As I was just finishing this edition, news arrived of the death of Alan Rickman at the age of 69. As well as the Harry Potter movies, he had a rich career on stage and in movies.

All that recent hand-wringing and pressure from Wall Street seems to have been misplaced, although some of us had already expected what follows. This morning I followed a link from MacDaily News to an item by Shai Oster on Bloomberg. It seems that shipments of iPhones rose by 33%, in the final quarter of last year, according to data. That equates to around 24.3 million smartphones not powered by Android and is expected to be a major boost to Apple's income.
Making a related comment was Daniel Eran Dilger who reports that Taiwan Semiconductor Manufacturing Co (TSMC) has posted earnings beating analysts estimates with the TSMC's highest annual earnings in 29 years. They of course make the A9 chips for the iPhone. Income exceeded analysts' average estimates of NT$68.5 billion and reached NT$72.8 billion ($2.2 billion US).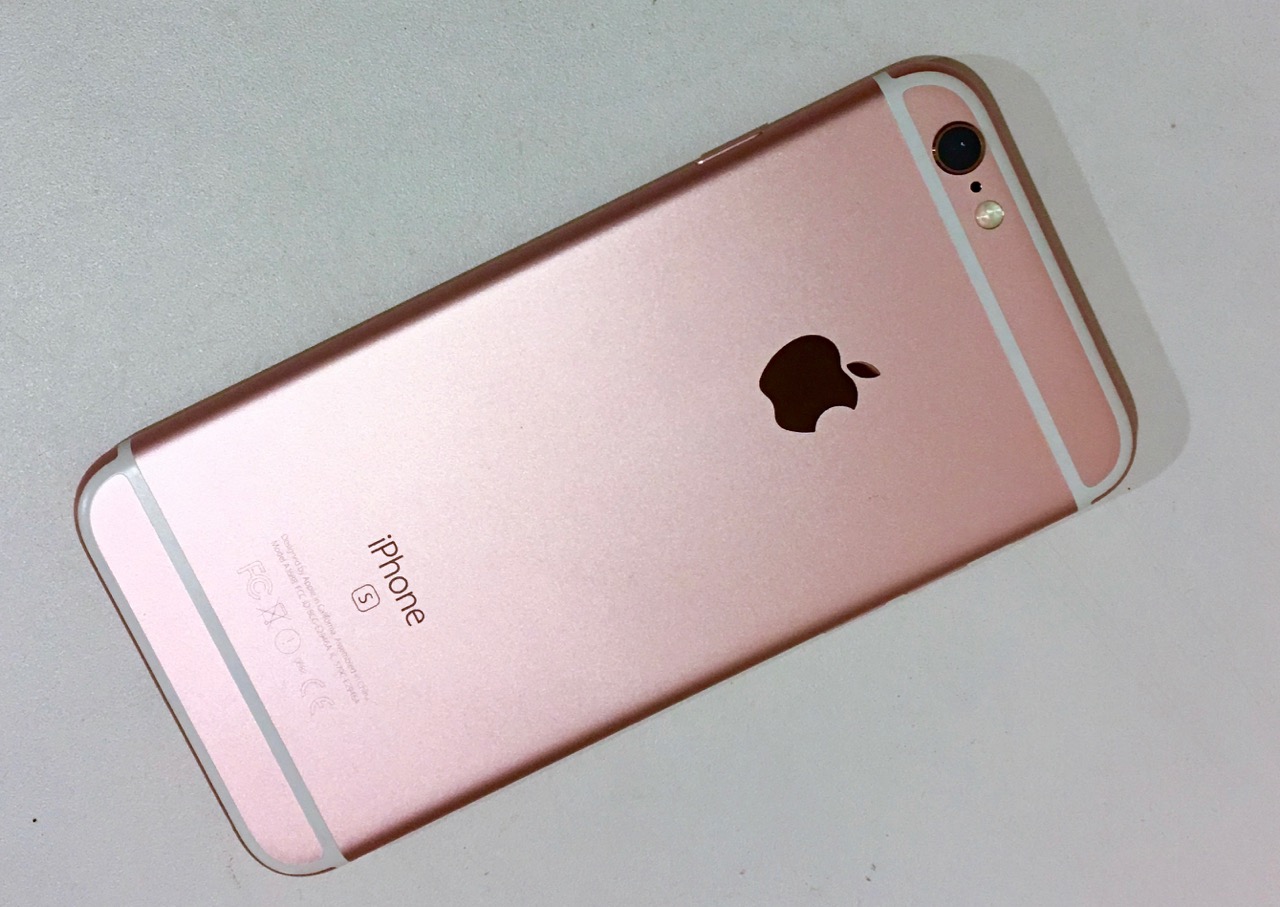 As a follow-up to that, J.R. Wu on Reuters, writes that TSMC expects global smartphone shipments to expand 8 percent and includes some other useful information, which begins to change the bleak outlook that so many have been forcing on investors in recent weeks [my source, MacDaily News].

There are some sharp comments from Shawn King on The Loop, linking to an article from Motley Fool which pick up on that advice released by Trip Chowdry a day or so ago. I made a reference to this in the last Cassandra Review, but in his link to Motley Fool, King makes an important point over and above the usual amazement at just what Chowdry comes out with:
Chowdhry is known for making wild and mostly wrong predictions about Apple. Remember his 2014 claim that Apple ". . . only (has) 60 days left to either come up with something or they will disappear"? But, as the article points out, these claims are more about Chowdhry and his company's profile than they are about any accuracy about Apple. Which makes his pointless name calling even more disgusting. [My italics]
And that item on Motley Fool - by Jamal Carnette - has a closer look at the Chowdry explosion. I must be psychic or something as the ideas here are similar to what I have been saying for a while: "the reason for the company's underperformance last year appears to be bearishness toward Apple's iPhone sales path" and also brings in Katy Huberty's analysis, which started that particular ball rolling.
Then he deals with Chowdry, whom he writes, resorts to ad hominem attacks, but if the rhetoric is ignored Chowdry's arguments don't hold up and in his wrong use of profits to earnings, "Chowdhry places blame on the wrong entity". He blames Cook, while the reason for the falling share prices is those like Huberty, fallout from China. And Trip Chowdry.
This is worth a look.

As a late comment on the changes, Philip Elmer-DeWitt writing on Fortune, tells us that now some 24 Wall Street professionals and eight veteran amateurs expect that Apple will beat its last year's Q4 figures. Four do not: "The low estimate of 72.7 million was submitted by Pacific Crest's Andy Hargreaves; the high of 82.9 million came from independent Ovi Popescu."

Meanwhile, back in the real world of Apple, the recent beta release of iOS 9.3 has a lot of people (myself included) excited about the new multi-user login option for iPads in Education. I would like to see this available for ordinary users, so (for example) anyone coming to visit, could play with my iPad and not run the risk of accessing or deleting my data.
Taking a close look at the new feature, Rene Ritchie on iMore sort of puts that idea into touch, at least for the moment, when he explains how the login system will work on these education devices. No TouchID for one thing; and the devices need to be used by several levels of students, from kindergarten up to teens. He writes, "Apple has created a hybrid passcode that treats the managed iCloud ID as a quasi second factor, unlocking and logging in all at one go."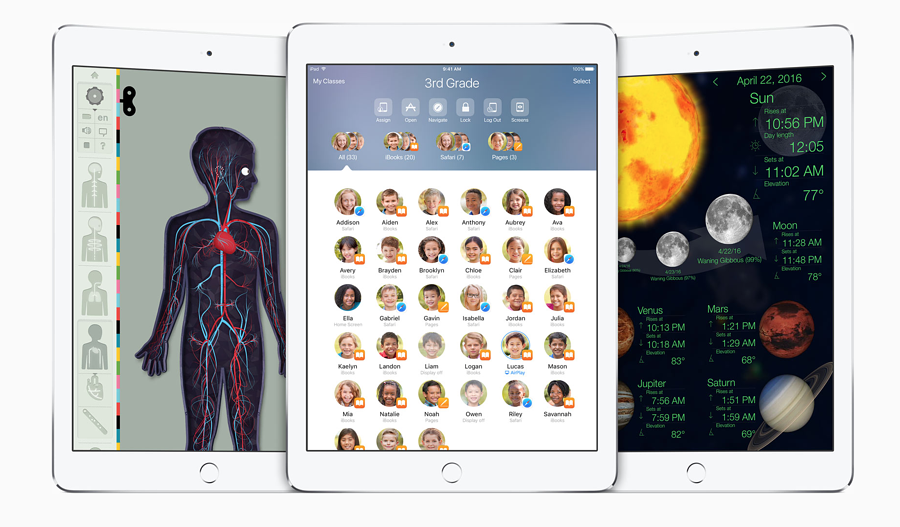 The system works with a teacher application, so like Apple's desktop solutions for education, there is advice, control and help available if needed. With the data in the cloud (although stored on the device day to day) it also means that a school does not need one iPad for each student, which would be an atractive economy.

Also in the real world, Android users claim (as much as iPhone users) that their phones are better, but there has been no real comparison between models or brands. Robert Nazarian on Digital Trends reports that every year a list known as AnTuTu's Global Top 10 compares the performance of Smartphones each year. Usually, however, the iPhone is not included because AnTuTu 6.0 was not available for iOS in the past. Now, however, it is and the results are rather good for the iPhone, which was first with a score of 132,620. Next was the Huawei Mate 8 with 92,746: the iPhone was found to be about 42% faster
As a late comment, Jeremy Kirk on CSO writes that malware, called Android.Bankosy (not for iOS of course) has been rewritten to intercept one-time passcodes, "a crucial defense for online banking applications". Apparently, some banks had moved to call-based delivery of passcodes which should provide better security, but Bankosy has been updated to forward all calls to the attackers [My source, MacDaily News].
Despite Tim Cook's comments to Washington this week on encryption and back doors, further proof that politicians don't get it and are in bed with the authorities comes from a story by Chance Miller on 9to5 Mac who reports that a Bill in the New York state assembly states, "any smartphone manufactured on or after January 1, 2016, and sold or leased in New York, shall be capable of being decrypted and unlocked by its manufacturer or its operating system provider."
Miller compares this Bill to the UK's current (and oft-criticised) Investigatory Powers Bill that Teresa May is pushing through Parliament there. Heaven help us when Cameron goes and this would-be Thatcher takes the helm. The NY law would levy a fine of $2500 on the company for each device that fails their test. The politicians claim that this is for the safety of the public, but what they will really have is access to any phone data they want, while providing a backdoor for the hackers.
An interesting question concerning the New York Bill was raised by Jack Purcher on Patently Apple concerning the next iPhone and encryption.
Game over?

The woman who is intent on bringing that Bill into the UK is Teresa May and she is Home Secretary: the British Interior Ministry. As such she is in control of the police, the prisons and a lot of other services that affect the public directly. It appears that her husband is a major shareholder in G4S a security company that runs several prisons and also services for certain police forces.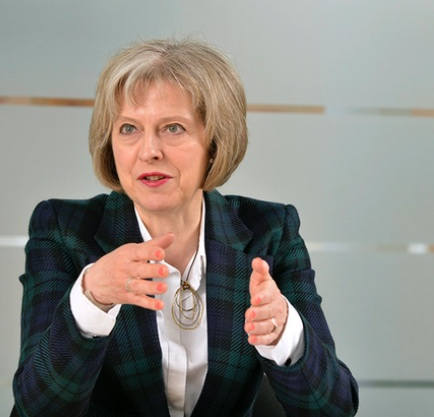 There are now several questions online from commentators about what appears to be a conflict of interest in the granting of contracts to G4S, with information on the BBC site which reports she " has rejected an accusation of a conflict of interest in Lincolnshire Police's decision to award a £200m contract to G4S"; and by Mike Sivier on Vox Populi, in which "G4S categorically states: Theresa May's husband is NOT an officer, director or shareholder"; and Reddit, United Kingdom, which begins with, "It may be legal, but it does feel somewhat ... difficult to be comfortable with."
Lincolnshire is not the only place of course and prisons under their charge include HMP Wolds in Yorkshire, contracts to run children's prisons (where abuse has been reported), and certain Immigration centres.
Even if there is no conflict of interest, ethics perhaps suggest it may not simply be good enough to behave in the right way, but being seen to behave correctly.

Apple has been trying its hand at advertising with its iAd program for the last 6 years, but according to John Paczkowski on BuzzFeed, there is a move afoot for Apple to end its direct involvement in iAds and updating the iAds platform so that publishers can sell through it directly.
We all expect that some time this year there will be an Apple Watch 2 and Benjamin Mayo on 9to5 Mac reports that Quanta will start producing test runs of the new device later this month, with the release itself expected around March or April.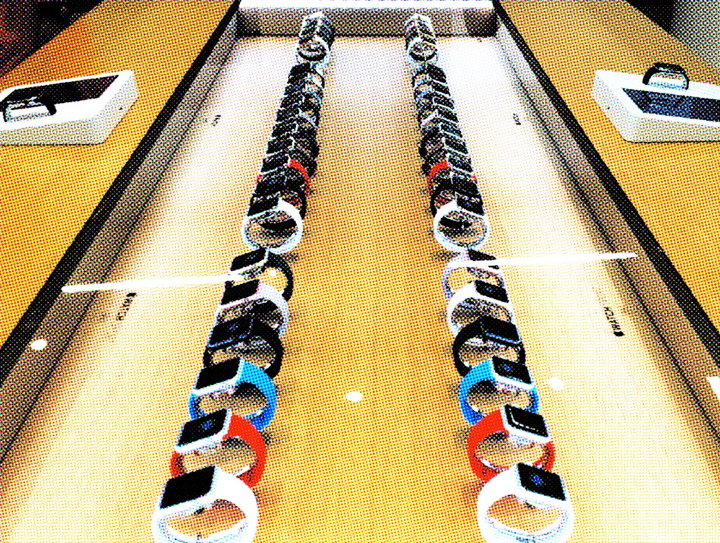 An interesting video was available online this week concerning an interview with Jeb Bush during an interview with the Des Moines Register Editorial Board. The video is amusing and revealing: he discovers that the Apple Watch he is wearing not only makes sounds when a call comes in, but he can answer the call as well. "That's the coolest thing in the world" he says. I saw this in iClarified.
Not with quite the same style, former House Speaker, Nancy Pelosi, was caught looking at her Apple Watch during the State of the Union address. Rich Edmonds on iMore comments on this and speculates what she was looking at or checking.

A Tweet from a local user this morning sent me to an item by Ron Amadeo on Ars Technica reporting that Google is so fed up with developers failing to follow guidelines that they are now going to force them to comply. SO there. Reader comments are, ummm, interesting. The new features will arrive in the 5.8.45.19 update, but of course, not all handset makers will be included. If that were Apple, there would be a class action.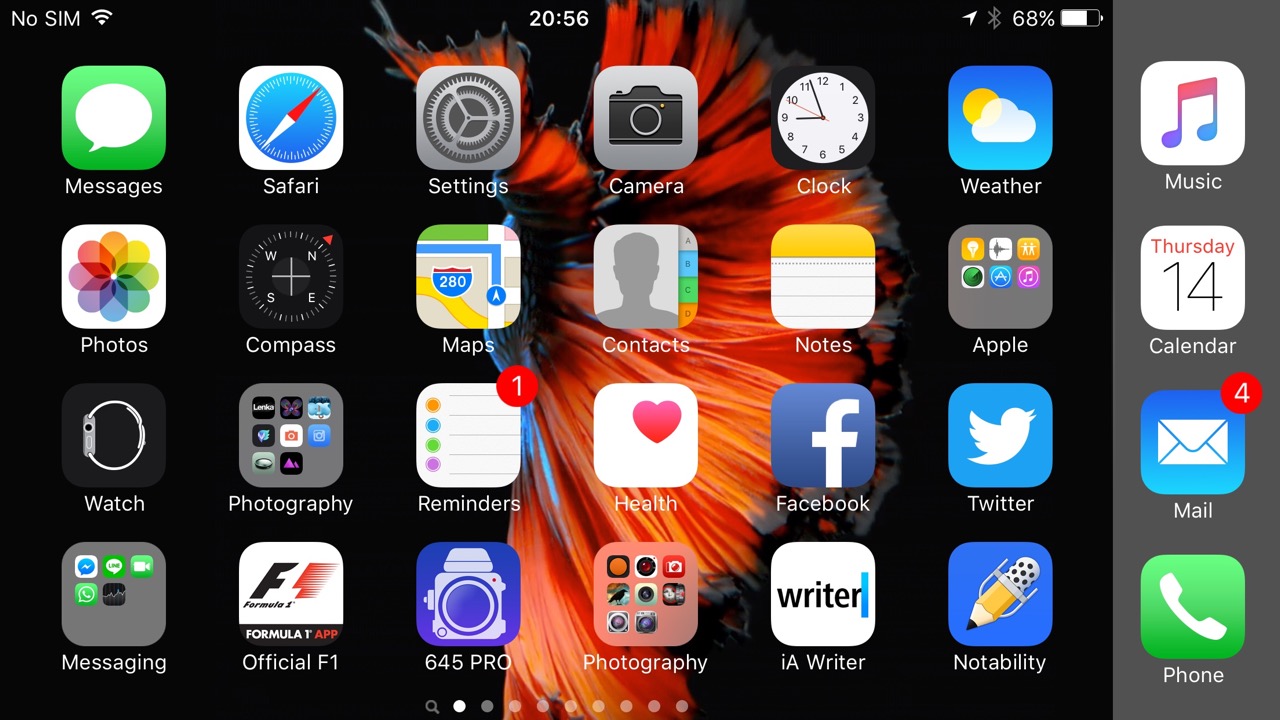 Yes, I know it is iOS and not the Android home screen

We are told that Google will make everything a consistent size and add auto rotate support to the launcher. Wait a moment, don't we have that sort of thing on iPhones and iPads, like since 2007?
Apple guidelines are quite specific on size of image (as well as the types .ICO and .TIFF) and size of icon when it is displayed. That sounds about right to me otherwise the grid would be all messed up on the Home Screen. Apparently that is how it has been over in Android-land for a while and they take no notice of the guidelines, "which often leaves Android's app drawer and home screen an inconsistent mess."
Great Scott (not Forestall of course): Phil Schiller would have them taken out and shot.

I raised some questions at work when we began to use Google computers in a program that was being run out of USAID. Why would Google want to be involved in a program in South-east Asia: data; and I suggested that our student data should not be swallowed by the corporation. A few weeks later it turned out that Google was doing just that in programs being run in US schools. Now Al Franken is raising questions about Google's vacuuming of data, Lucas Matney reports on TechCrunch, and has sent a letter to the company with a list of questions he wants addressed.
Now we also hear that Eric Schmidt is to meet with the Pope for 15 minutes at thwe Vatican (Richard Nieva, CNET). I don't quite know what to make of that.

I am in two minds about the views of Kentucky legislator John Carney who is angling for a bill to delay posting pictures of "an event that could reasonably result in a serious physical injury", Tim Cushing reports on TechDirt. I was annoyed last week when one of my "friends" (immediately UNfriended) posted an ISIS execution video on Facebook, but earlier today some images of the attacks in Jakarta appeared on Twitter and Facebook with obvious news value. A couple of the more graphic images from Indonesia had mosaic over the bloodier parts, so nothing could be really seen. There is a thin line here and while I would prefer not to see videos of violence, I see no need to censor.

The rather popular Go-Pro cameras seem to be everywhere and have been useful when accidents or street fights have been witnessed. Despite the high sales, the company is in a mess and Elyse Betters on Pocket Lint reports that it has laid off 7 per cent of its workforce, just ahead of its Q4 earnings report.

Several Tweets and new reports today carried the news that presidential candidate, Donald Trump called the person who installed his microphone at an event in Pensacola, Florida, a "son of a b*tch". Juanna Summers, reporting on Mashable, writes that a faulty sound system sent the presidential hopeful "into a tirade" and he suggested the person responsible should not be paid.
Magnify that by what he might be able to do if elected. . . .
Graham K. Rogers teaches at the Faculty of Engineering, Mahidol University in Thailand. He wrote in the Bangkok Post, Database supplement on IT subjects. For the last seven years of Database he wrote a column on Apple and Macs. He is now continuing that in the Bangkok Post supplement, Life.