By Graham K. Rogers
---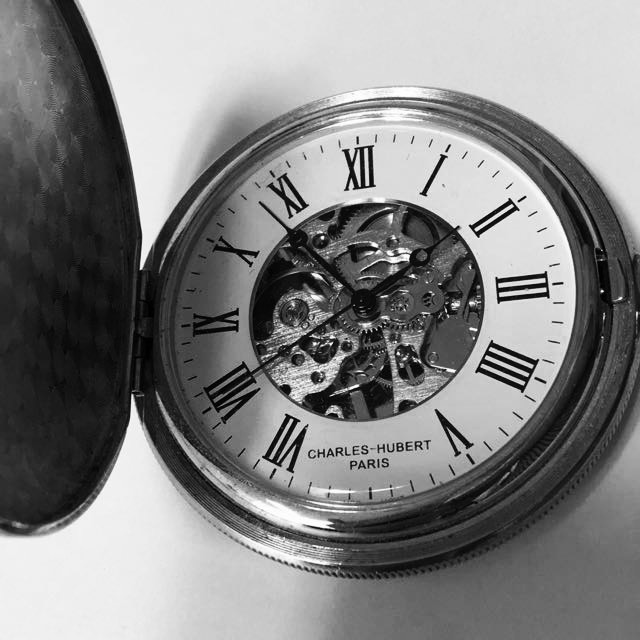 As is usual, Apple has been receiving much criticism of late for decisions. Most are focused (at least right now) on the MacBook pro and its design, which some suggest takes the Pro out of MacBook Pro. I heard it described in one report as something like a super MacBook Air, although I think that was just headline grabbing and there is too much of that these days.
I have ordered mine partly because my current MacBook Pro is well over 3 years old (speakers don't work, screen scratched) and many are in the same position: the time is right. While I use mine mainly for writing and student materials, including presentations, I also do a lot of photography work; not that I would in any way describe myself as a professional in that area.
It occurred to me though that, although Macs were the choice of photographers and film makers for years, there are other professional users out there: in management, public relations, and other areas, all of whom demand a high end computer, like the Mac. My Dean's office is a good example: the man himself and all the Deputy Deans run Macs and Apple devices (iPad, iPhone) of various descriptions, whereas ten years ago, we would have seen wall-to-wall PCs.
Students too are using Macs more and more - and remember this is in a country where average income levels are far lower than the USA or Europe. A useful comment by Ben Lovejoy supports this idea in comments that followed a tear-down of the MacBook Pro and showed that almost nothing is user-upgradable. I noticed this with my current MacBook Pro and made sure I put the RAM up to 16GB on order; as I have with the new one I am waiting for; and as I did with the Mac mini in my office.
There is another problem there with the SSD size. The Mac mini came with a disk of 256 GB and I almost ordered the new MacBook Pro with the same size, but chickened out. This Mac is creaking with the same size disk, but I solve the storage problem on the Mac mini with a permanently connected external disk of 1TB. There are actually two disks (one is for Time machine backups), but I do not think that is a viable solution for a notebook computer: I want to reduce the carried load, not increase it.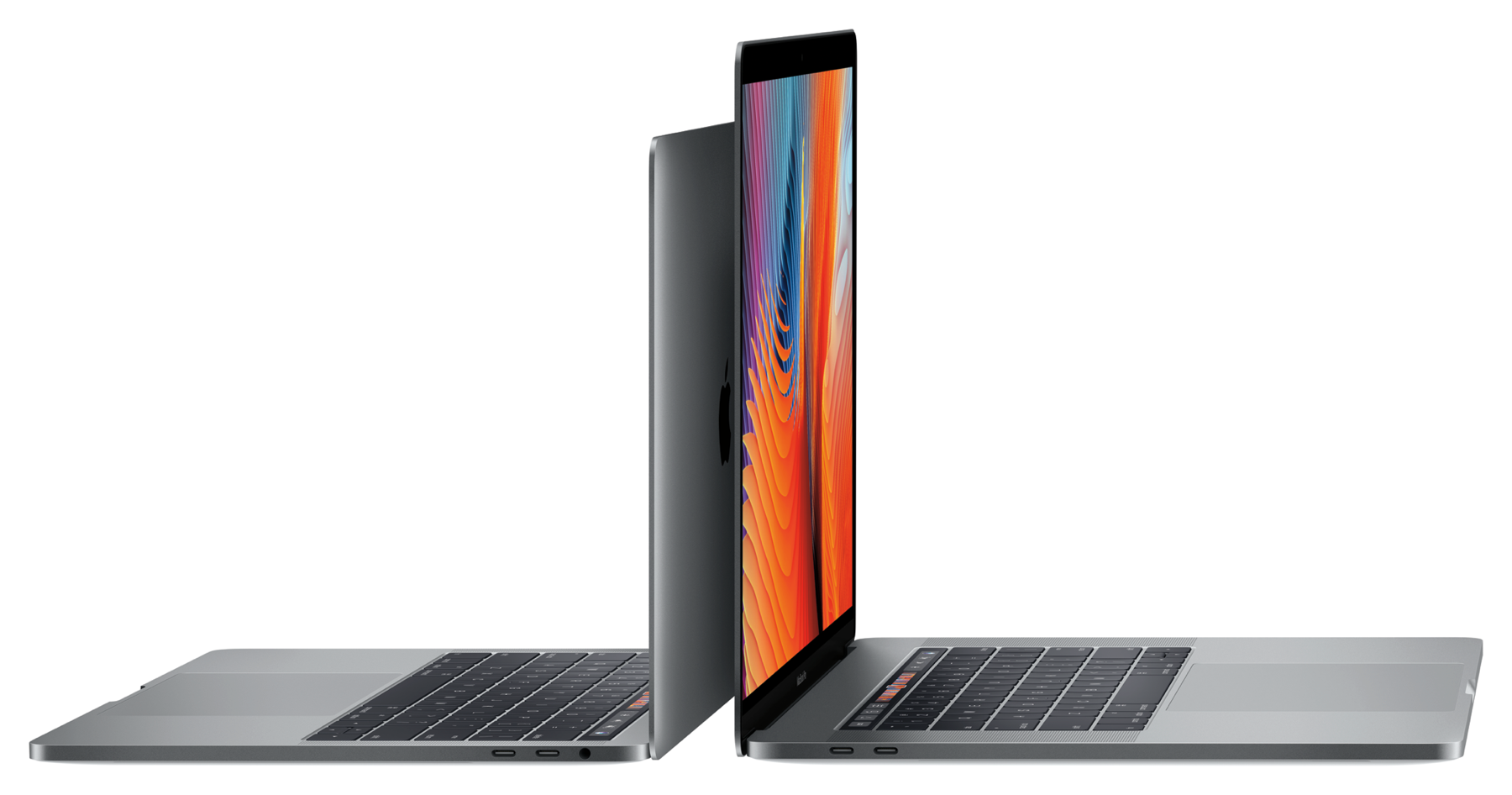 13" and 15" MacBook Pro - Image Courtesy of Apple

That use of external storage, however, seems to me to be one of the directions that Apple took in the last few years and the penny dropped for me with the release of the Mac Pro (yes, yes, really in need of an upgrade) when the standard configuration was a 128 GB SSD. If you are making movies you would need several Terabytes which is where the Thunderbolt and USB connections came in.
The other direction concerns the use of WiFi and that penny dropped about the same time when Phil Schiller interrupted his presentation of the notebook computer he was announcing and launched the Airport Extreme router with 802.11ac connectivity. It took a while for the iOS devices and Apple TV to catch up, but now data transfers within house - within my house - are all at the higher rates. I take that feed off the router supplied by a local carrier (connected by Ethernet) which is still pushing out wifi at 802.11g (technology some 14 years old). They are about to replace that however.
With WiFi, ports become less relevant. Not that I am dismissing them totally and not that I agree 100% with the decision to move the MacBook Pro to USB-C connections. For once Apple uses an industry standard and everyone complains. Like Thunderbolt, some users report movement in the connectors. I have experienced this with Thunderbolt ports on my Mac and do not trust them: maybe it is just this machine. I have used USB-C with the MacBook I use but never noticed any connector movement.
With WiFi and the Internet, comes the cloud: especially iCloud. I had used this for a while with applications like Calendar, Contacts and then iWork. I appreciated the way in which data was kept synchronised across all the devices. I might sometimes prepare a presentation on the Mac, then run it from an iOS device, for example. Or if I did not have the Mac with me, the presentation or other file was always on the iPhone.
With macOS Sierra, this went a step further with the storage of Desktop and Documents in iCloud. I had already made use of the iCloud access on the iPhone to transfer documents and other files - I created a Transfers folder and dropped them in there - and for special events (Vacation, US visa application) I created other folders.
With the expansion of iCloud services in Sierra, I immediately activated the new features on the MacBook Pro and that has made a considerable improvement to files access and to printing. Canon have been slow to update drivers for the Mac, so I make use of their Canon Business Print app on the iPhone. What I did not do was to activate the sharing on the Mac mini as there seems a little confusion in the implementation: two Desktops, two Documents folders; which has priority.
The way we use computers has evolved and there will be more changes. Well good. Many people demand change, and then complain when changes occur.

There seems to have been a bit of a change at Apple with Automation as Sal Soghoian's position as Apple Product Manager of Automation Technologies at Apple has been terminated (Doug Adams). Some fear that this means that Apple is ready to phase out the Automation services that many productive users rely on, but I think that is a little premature.
If you want a simple example of what Sal Soghoian and his team have been responsible for (apart from Apple Script and Automator), open Safari, highlight some text and in the Safari menu open Services. There are several ways to make use of that text (highlight an image and the services are different), making our work more efficient: as long as users know they are there.
I am afraid many users don't even know of the value of keystrokes to save time. I showed Services to a PhD holder and two computer engineering students today and they were all surprised. And I am only the English teacher.
Several people made comments about this change in Sal Soghoian's position, including Mikey Campbell who in his praise of Sal, directs users to his Dictation Commands site, a rich resource to help users become more efficient with just the spoken word: critical for those with disabilities.
There is also the macOS Automation page which has links to ways in which users can enhance their work in Photos, iWork, iOS, Automator, AppleScript (and Dictation commands). For some other information I have a simple look at some of this in the Shortcuts section of my Keyboard overview in System Preferences in macOS.

You may not see it, but there is a link between the criticisms levelled against what the Mac is becoming and the loss of Soghoian. Jason Snell (Six Colors) for example, refers to the "indifference" it is felt Apple now shows. And Andy Inahtko in a Tweet, asks "Does Apple care about giving users the ability to automate, simplify, and create their own solutions on Macs? Now I wonder and worry." There have been many such comments throughout the day from experienced Apple-watchers.
Real Apple users should be more worried by the shift that this personnel adjustment implies than the evolution of the MacBook Pro. Without the automation opportunities - the personal fine-tuning that these technologies allow all users - the Mac could cease to be such a strong alternative. We might just as well have an iPad or a Windows PC.
As John Gruber writes on the news about Sal, "why I feel so much more productive on a Mac than an iPad revolves around the automation technologies that Soghoian's group developed" (Daring Fireball)
Graham K. Rogers teaches at the Faculty of Engineering, Mahidol University in Thailand. He wrote in the Bangkok Post, Database supplement on IT subjects. For the last seven years of Database he wrote a column on Apple and Macs. He is now continuing that in the Bangkok Post supplement, Life. He can be followed on Twitter (@extensions_th)