By Graham K. Rogers
---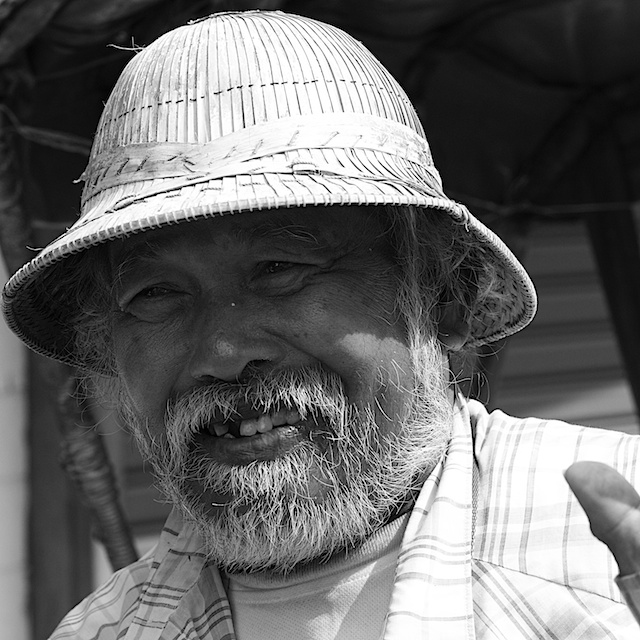 Late News:Overnight, several reports, albeit rumours, suggest that the 27 October - a date made free when Apple rescheduled its earnings call to 25th - was a strong favourite for the announcement of new Macs (as I had also suggested earlier). We shall see (and I hope so too).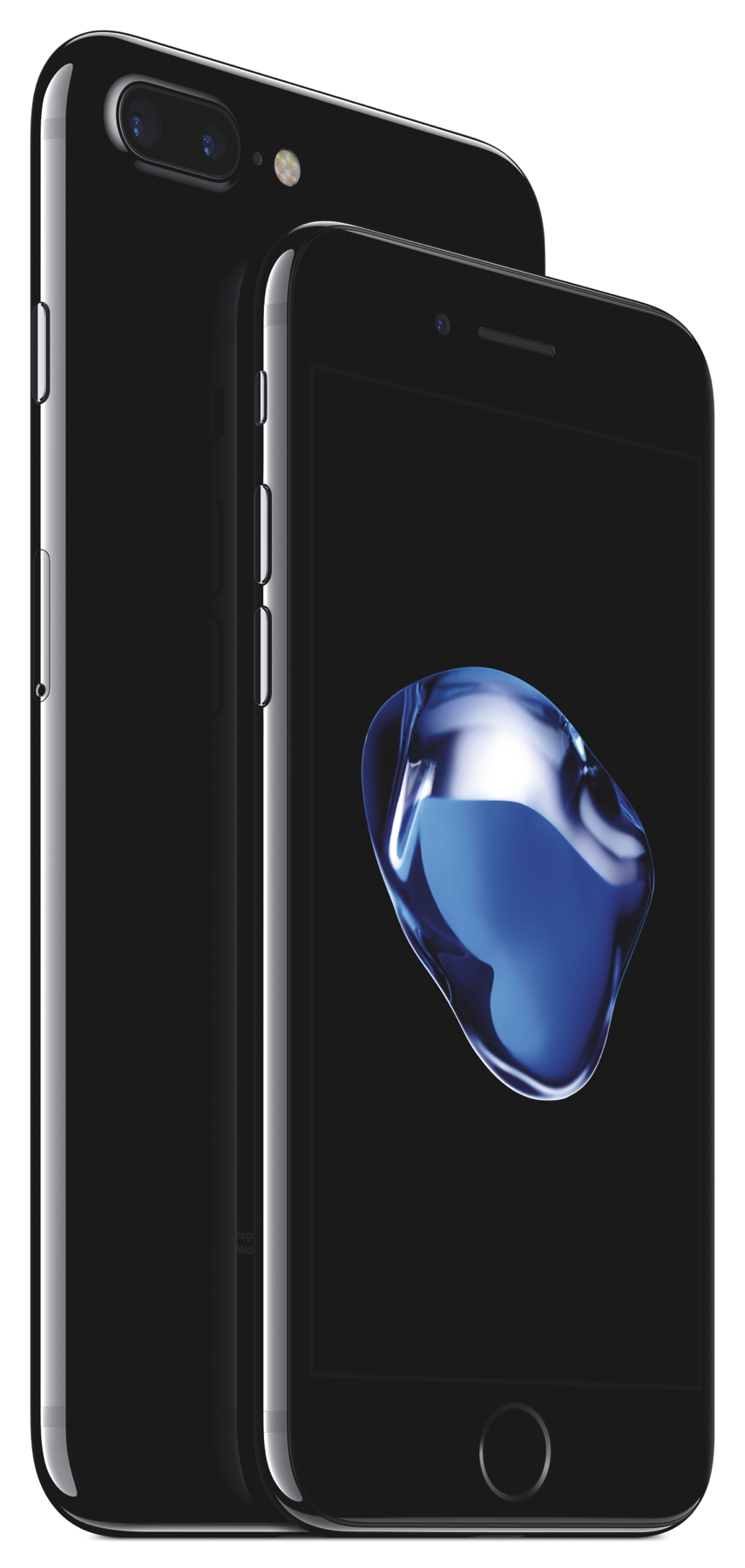 The iPhone 7 will be on sale in Thailand on Friday (21 October) and I checked prices on some online sites. DTAC was hiding its information behind passwords: only for those who had pre-ordered. True show the new iPhones contract-free, from 26,500 baht for the 32 GB iPhone 7 up to 39,500 baht for the 256 GB iPhone 7 Plus.
AIS is showing the same prices, but the site also notes that the iPhone 7 Plus models are fully subscribed. I hope I can manage an early look at the two models so I will be able to write something here next week. One of the things I want to examine is whether the 3.5mm-to-Lightning adapter supplied with the new iPhone is capable of handling devices for medical analysis.
Anticipating the move to the Lightning connection, DarioHealth, a company from Israel, has developed a blood-glucose analysis device that uses the Lightning port (Lori Janjigian, Business Insider). It is hoped that approval for this will be given soon.

As the Apple Watch Series 2 is also arriving next week, I look forward to trying this too. I am still scratching my head over the design of the Nike Watch versions, but they are not arriving immediately. They are expected to be released in the USA next week (28 October), so should be here later.

What I am anticipating even more is the announcement of new Mac models. While the PC market as a whole has slipped (some 5%) in the last quarter, Mac sales have fallen in line with this drop; or perhaps even more as many I know are delaying a purchase of new machines. One local user could not wait and, with a shrug of the shoulders, took the hit. His business was more important than waiting for the latest Mac, so he bought one of the current models.

A feature announced at Apple's World Wide Developer Conference in June was the ability to unlock a Mac running macOS, using an Apple Watch. It is not just anybody's Apple Watch and some additional security has been introduced for this.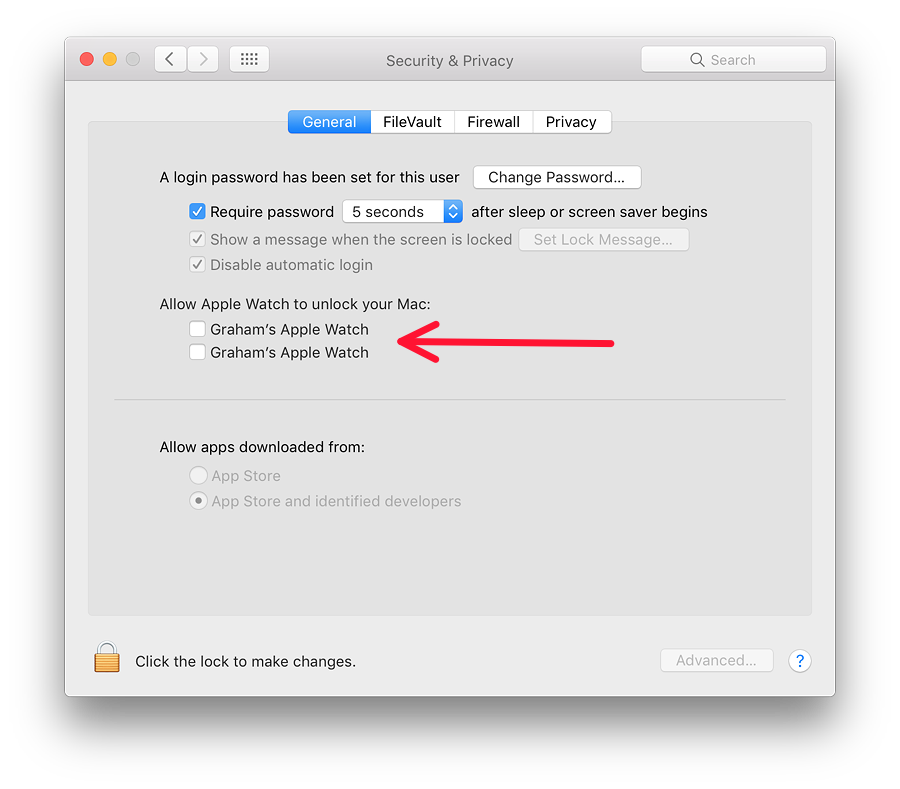 Security & Privacy preferences showing option for unlocking with Apple Watch

When I looked in the macOS Security & Privacy preferences panel, I was surprised to see that a checkbox was shown to enable this feature. As I use two Apple Watches, there are two checkboxes.
I was even more surprised initially to see that the panel is the same for all the Macs I currently use, so the feature was added by accessing my iCloud information: Watch, iPhone, iCloud, Mac. A reader who does not have an Apple Watch sent me a screenshot of his Security & Privacy panel: no checkbox is shown.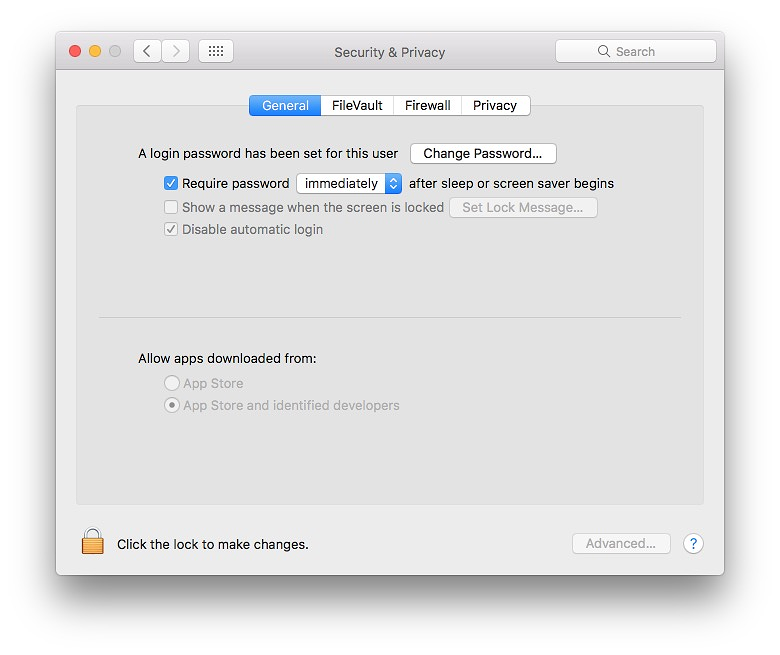 Security & Privacy preferences - Reader-supplied Screenshot

When I tried to activate one of the checkboxes, a panel opened telling me that I need to activate Two-factor authentication. I already use two-step authentication: when I take certain actions on the devices I use, I need to confirm by typing in a code that Apple sends. I have a number of options for this, including SMS messages. To set up two-factor authentication, I need first to turn off two-step authentication.
A number of articles have appeared online, particularly from Christian Zibreg (iDownloadBlog) and Glen Fleischman (MacWorld) explaining the process. Other articles (e.g. Kirk McElhearn, MacWorld) have outlined difficulties found when setting this up and in trying to use it. I am holding off for now: partly because of the difficulties outlined, but also because I want to do this with the Apple Watch Series 2 rather than what I have now.

Another new feature on Macs with Sierra is Siri, although for this to work on a Mac mini or Mac Pro, users will need an external microphone. Like the feature on iOS devices, Siri can be asked a question or given an instruction and this is carried out. At least, it is acted on if Siri can understand, which may take some fine-tuning.
There is no "Hey Siri" like on the iPhone. Siri is activated by a shortcut or using a menu bar icon. A key combination as shortcut can be set up in the Siri preferences (in System Preferences), where the feature is also turned on. I use Fn + Spacebar, but this can easily be changed.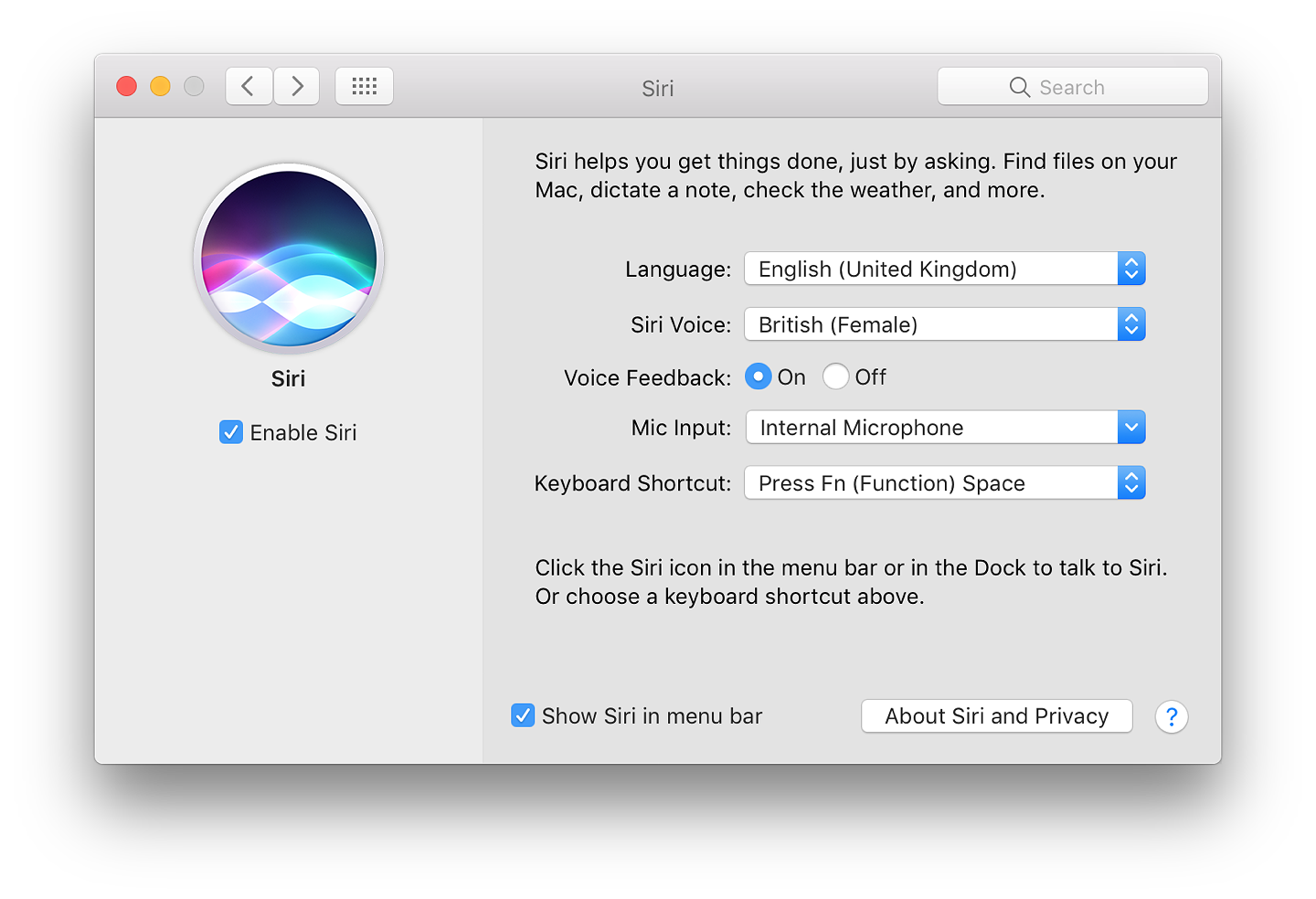 Siri preferences panel

In that panel users can select from 41 different languages or regional variations. There are nine options for English (including Australia, Canada, India) as well as four Chinese options (2 Mandarin and 2 Cantonese). Users may also select the voice used. English has 8 voices (male and female), while Thai has only a female voice.
While I am able to use Dictation in Thai, I am afraid the Thai Siri did not understand me, perhaps because of the limited commands I know in Thai. For my best results, I use English (United Kingdom) and the British (Female) voice option. Even so, I cannot not guarantee success every time, but I am working on it.
System Preferences:
Graham K. Rogers teaches at the Faculty of Engineering, Mahidol University in Thailand. He wrote in the Bangkok Post, Database supplement on IT subjects. For the last seven years of Database he wrote a column on Apple and Macs. He is now continuing that in the Bangkok Post supplement, Life. He can be followed on Twitter (@extensions_th)