By Graham K. Rogers
---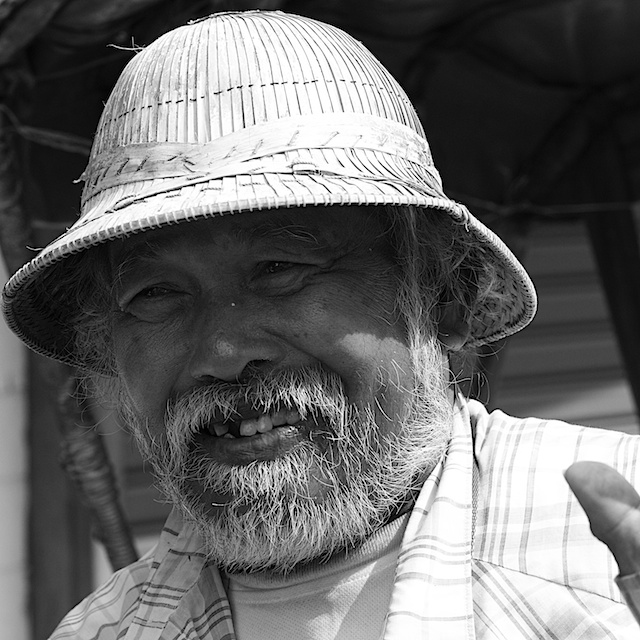 Last week it was reported that an iPhone 7 was delivered that appeared to have caught fire while in transit. Although Apple has said nothing so far, the company is expected to take the device for examination. From photographs online, it looks as if the packaging had been crushed so is unlikely to have been a manufacturing problem.
Although other iPhones have caught fire in the past, with considerable publicity ensuing, examinations have revealed that most were caused by defective third party chargers or unauthorised repairs: one even had an extra screw left inside.

With the release of macOS Sierra, a few problems have been found. Despite extensive pre-release beta testing, something always slips through. There have been complaints about third party 4K displays. Users are not able to access all the resolutions previously available, limiting their use for some. It is hoped that Apple will change this soon; but there are other problems suggesting significant changes to the underlying files that work with the Displays options in System Preferences.
One feature that can be used for external monitors is Rotate: displays can be turned through 90, 180 and 270 degrees. I can do this on the Mac mini I use at work with a Dell monitor. I used to be able to do this with the MacBook Pro, after I added a Rotate button; but with Sierra, the screen just went black. After a restart, the screen was rotated, but the Displays preferences files were corrupted. I had to recover from a Time Machine backup.
Siri Preferences (left) and a Siri Response

With the new version of the operating system, now called macOS, there have been many changes to System Preferences, including the addition of a Siri panel. Using a key combination or a menubar icon, a user can ask Siri a question or give a command. I use the key combination Fn + Spacebar. The preference panel offers other keystrokes or a "Customize" option. Unlike on iOS devices, "Hey Siri" is not available.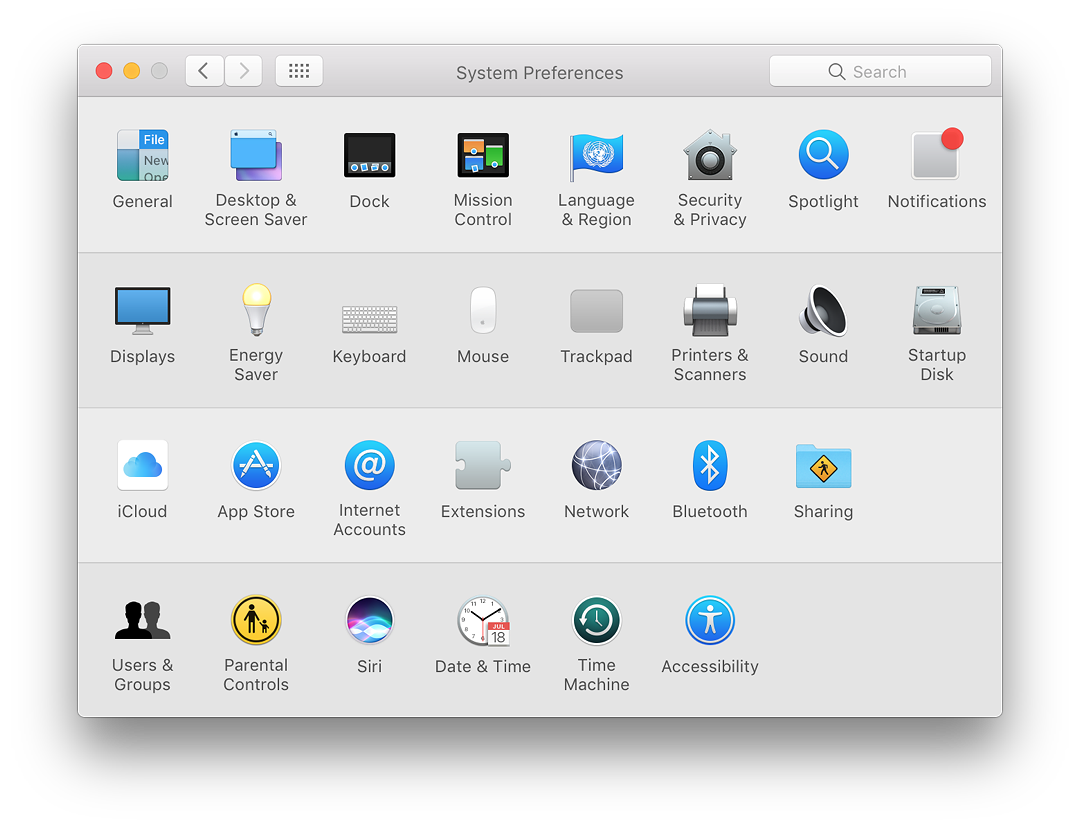 System preferences - Categories

Most users will see System Preferences displayed in four or five categories: the fifth is for non-Apple preferences, for example Adobe Flash (while it is still around). Although they are no longer titled, the four main categories are Personal, Hardware, Internet & Wireless and System.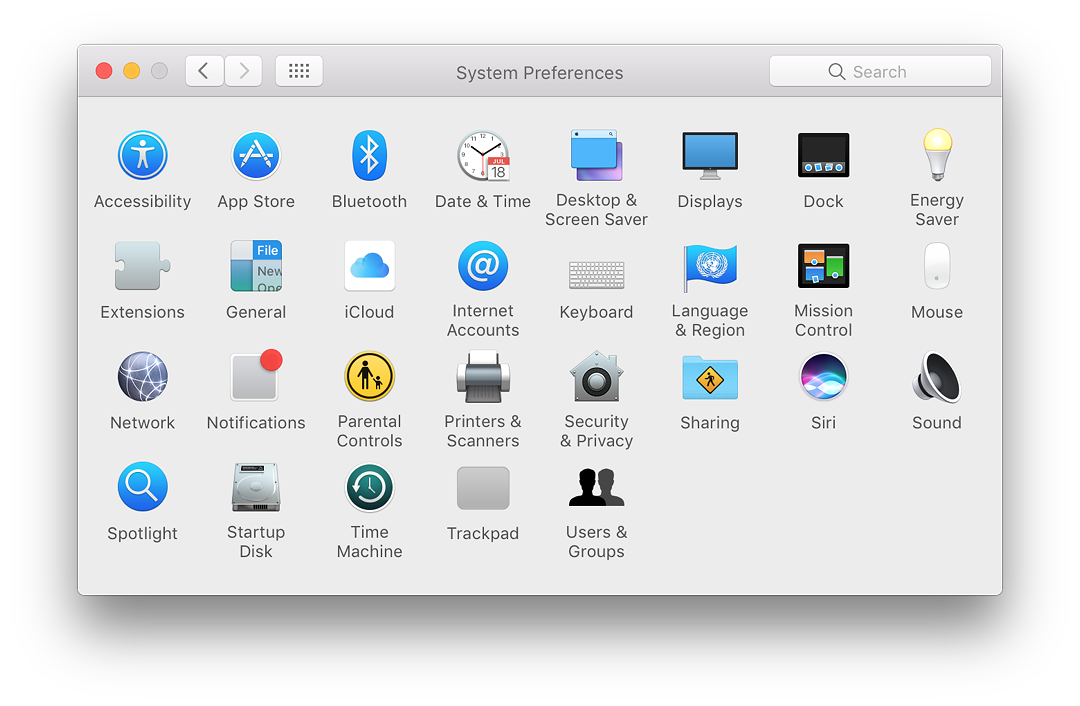 System preferences - Alphabetical

Using the View menu, I change this to an alphabetical display: it just seems easier to work that way. Also in that View menu is a Customize option: I can hide any preferences if I want. Some preference panes (like the handwriting recognition software, Ink) are not shown until a suitable device is attached. Some panels will also change depending on the specific computer or on hardware attached, most notably the Mouse preferences panel.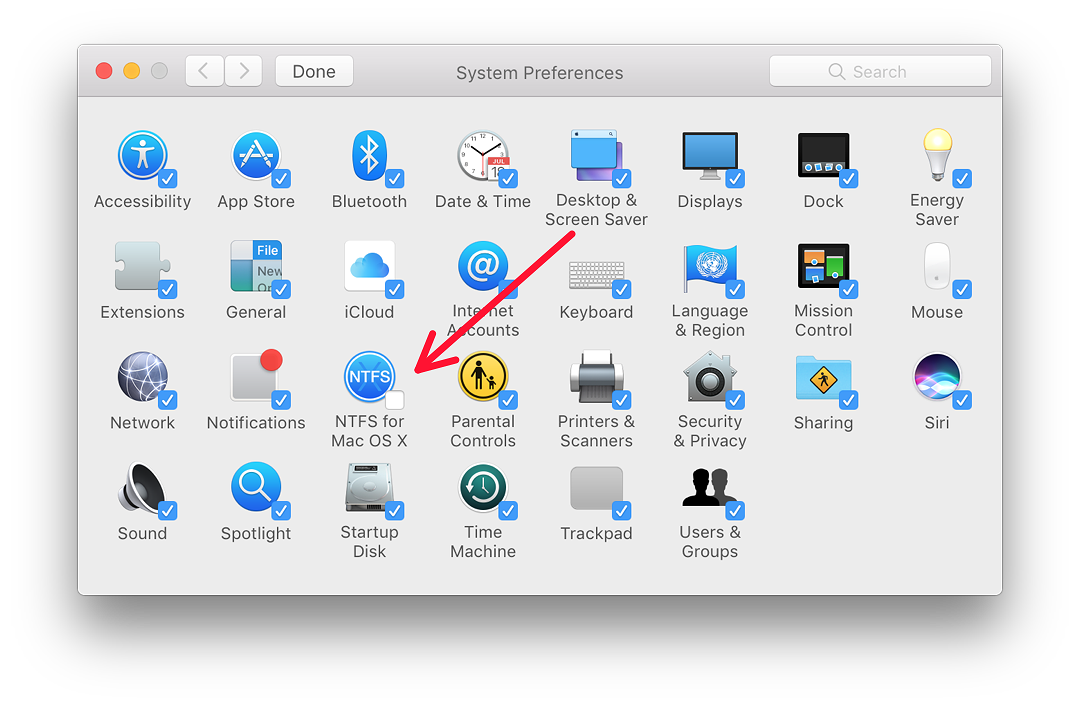 System preferences - Customize


I am currently rewriting my files on System Preferences for my own website and by the weekend I was up to "E": Energy Saver and Extensions (see links below). While some of the panels (Desktop & Screen Saver, Mouse) are unchanged, several panels have minor differences, with a couple completely reorganized.
I found a big change with Dictation & Speech, which no longer exists as a separate panel. The Dictation function is now a fifth item in the Language & Region preferences. Speech has been moved to the Accessibility preferences panel. However there is also a new pane in Accessibility (also called Dictation) that controls interactions with the computer using spoken commands.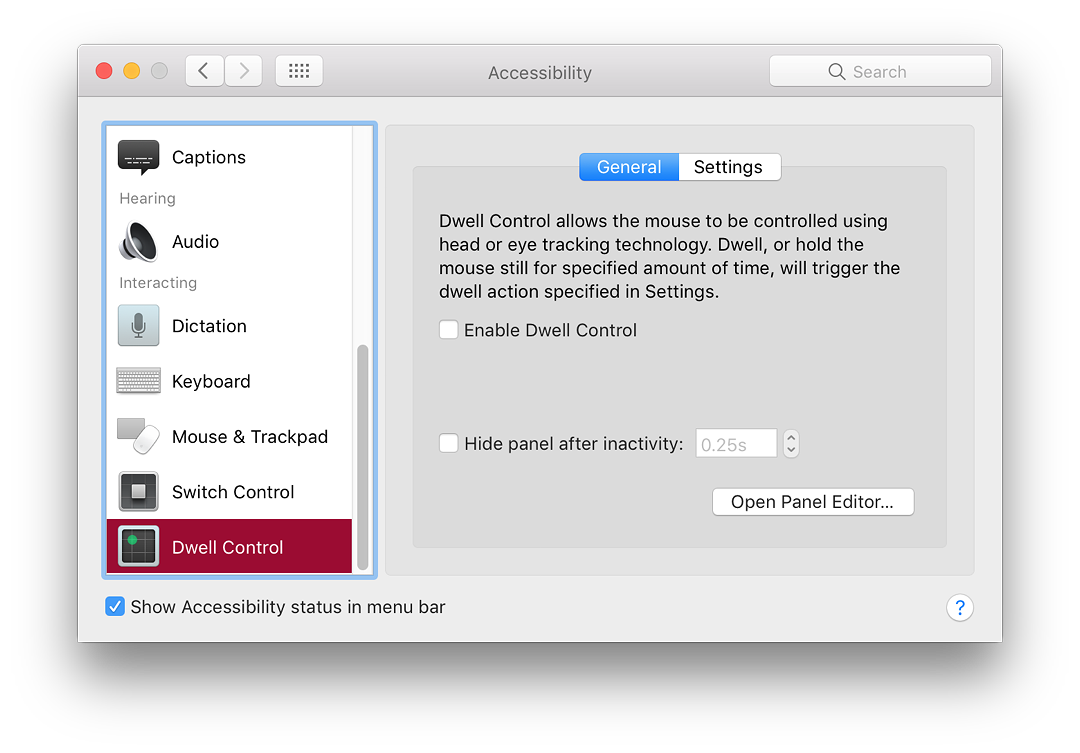 System Preferences - Accessibility

Accessibility preferences has been considerably expanded, increasing the ways those with disabilities are able to work with Macs. Along with the sections controlling dictation, which allow the user to work with voice only, there are several ways in which those with limited mobility can work. There is also much support for assistive devices: a braille keyboard is an example. There are several other possibilities with Accessibility, including,
VoiceOver: provides spoken descriptions of items on the screen and allows control of the computer using the keyboard.
Sticky Keys: a combination of modifier keys can be set without having to hold the keys together, for example when someone with limited movement can only press one key at a time.
Mouse Keys: the cursor can be moved using the keys on a number-pad. For notebook computers upward (and diagonal) movements are controlled by 7, 8 and 9 keys; U and O control left and right; J, K and L control downward (and diagonal down) movements.
Switch Control allows certain devices to control actions (for example the space bar, or an external device). It has been joined by a new variation called Dwell Control. With this, the computer to be controlled by head- or eye-tracking technology. This can also use the mouse: when the cursor is still for a time (default 3 seconds), it triggers an action.




Dwell Control - Selector Panel
With the Dwell Control panel, I can select the keyboard (for example) and when that appears, select keys one by one. This is slower than normal typing, but for those unable to use normal controls, this and the other actions possible provide functions they would normally not have.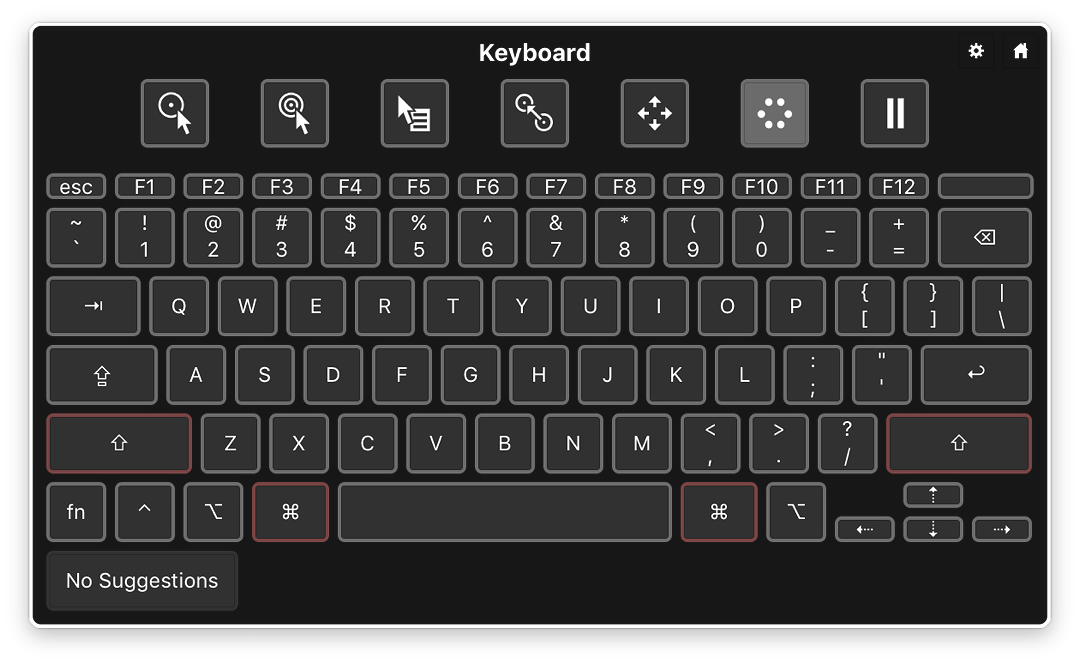 Dwell Control - Keyboard Display
Accessibility on iOS
On iMore, there have been several articles by Mike Tanasychuk in the last week that look at Accessibility features on iOS devices:



See also:
Graham K. Rogers teaches at the Faculty of Engineering, Mahidol University in Thailand. He wrote in the Bangkok Post, Database supplement on IT subjects. For the last seven years of Database he wrote a column on Apple and Macs. He is now continuing that in the Bangkok Post supplement, Life. He can be followed on Twitter (@extensions_th)