By Graham K. Rogers
---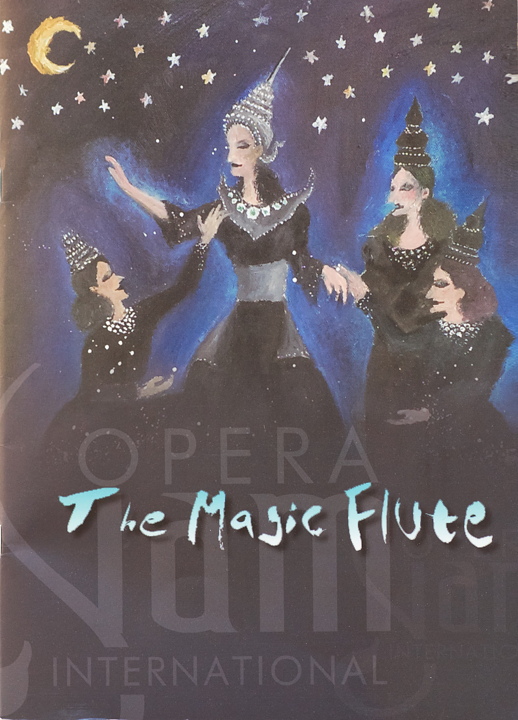 For Christmas Day I treated myself to the Opera Siam production of Mozart's Die Zauberflöte, The Magic Flute, directed by Somtow Sucharitkul, at the Thailand Cultural Center. The Siam Philharmonic Orchestra, conducted by Trisdee Na Patalung provided its usual excellent support for the performers: a mix of Thai and International singers.

Support was provided by a number of local organisations, with the BMA sponsoring the last performance, providing free tickets for senior citizens - and not only Thai.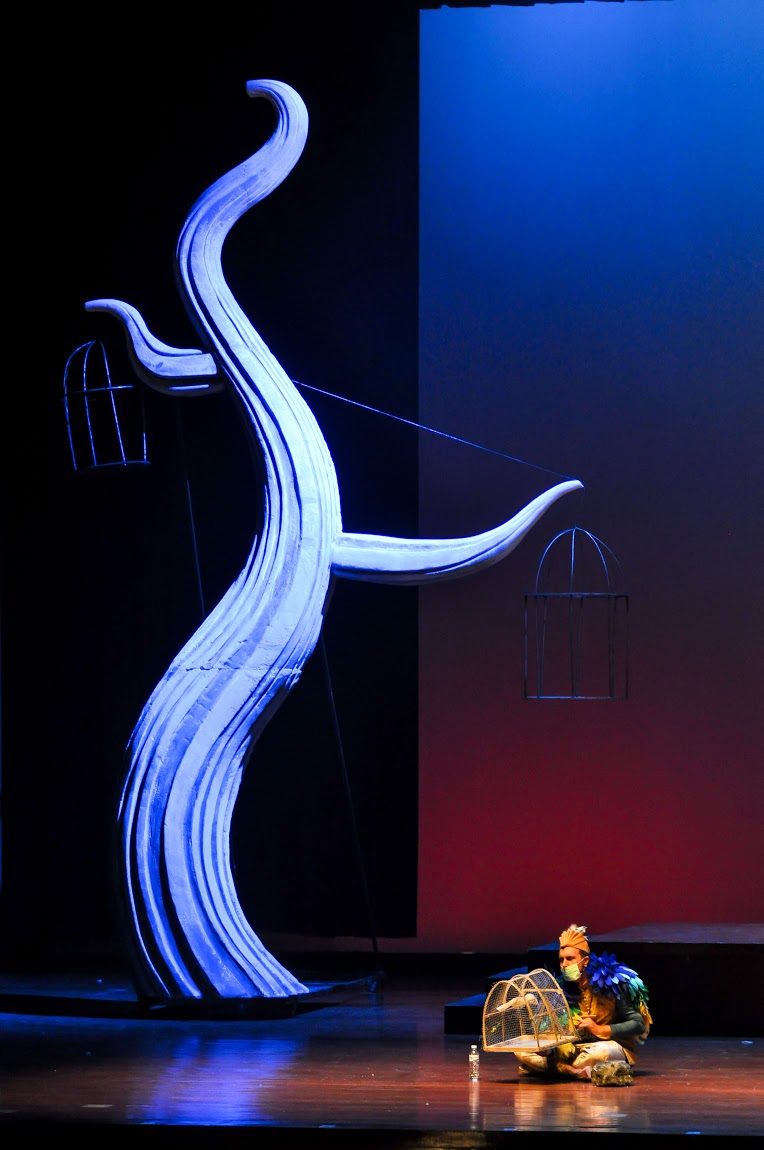 Mozart wrote The Magic Flute towards the end of his life when he was probably unwell (he died a few months later) and with financial problems. The storyline by Emanuel Schikaneder is quite fantastical, and the original production was probably put together for Schikaneder's players.
The story was not original, but Mozart had done previous work with the group using similar styles and themes.

I already had a version of Die Zauberflöte in my collection: downloaded from Pristine Classical. It was conducted by Thomas Beecham with the Berlin Philharmonic Orchestra and was recorded in 1931: exemplary. But Somtow's production aced that in several ways.
Although he may have written over 20 operas, Mozart is best known for four. It is his last, The Magic Flute which causes some commentators most problems with its beautiful musical moments and something of a nonsense of a story. I was helped by two small comments: Somtow Sucharitkul's pre-opening comments, when he referred to The Magic Flute as a pantomime; and a comment by W. Somerset Maugham, "The only important thing in a book is the meaning it has for you".
Image Copyright © Bangkok Opera Foundation

The pantomime nature of the opera, leaves the staging open to some interpretation. This production was quite simple, but with several items that were clearly local, such as a boat with intricately-carved prow, a food-seller's tricycle and a tuk-tuk. A serpent was brought together by the dancers using discarded piping, while street art on metal sheets added to the local sense. In a modern contrast, the use of an iPad brought well-deserved chuckles from the audience.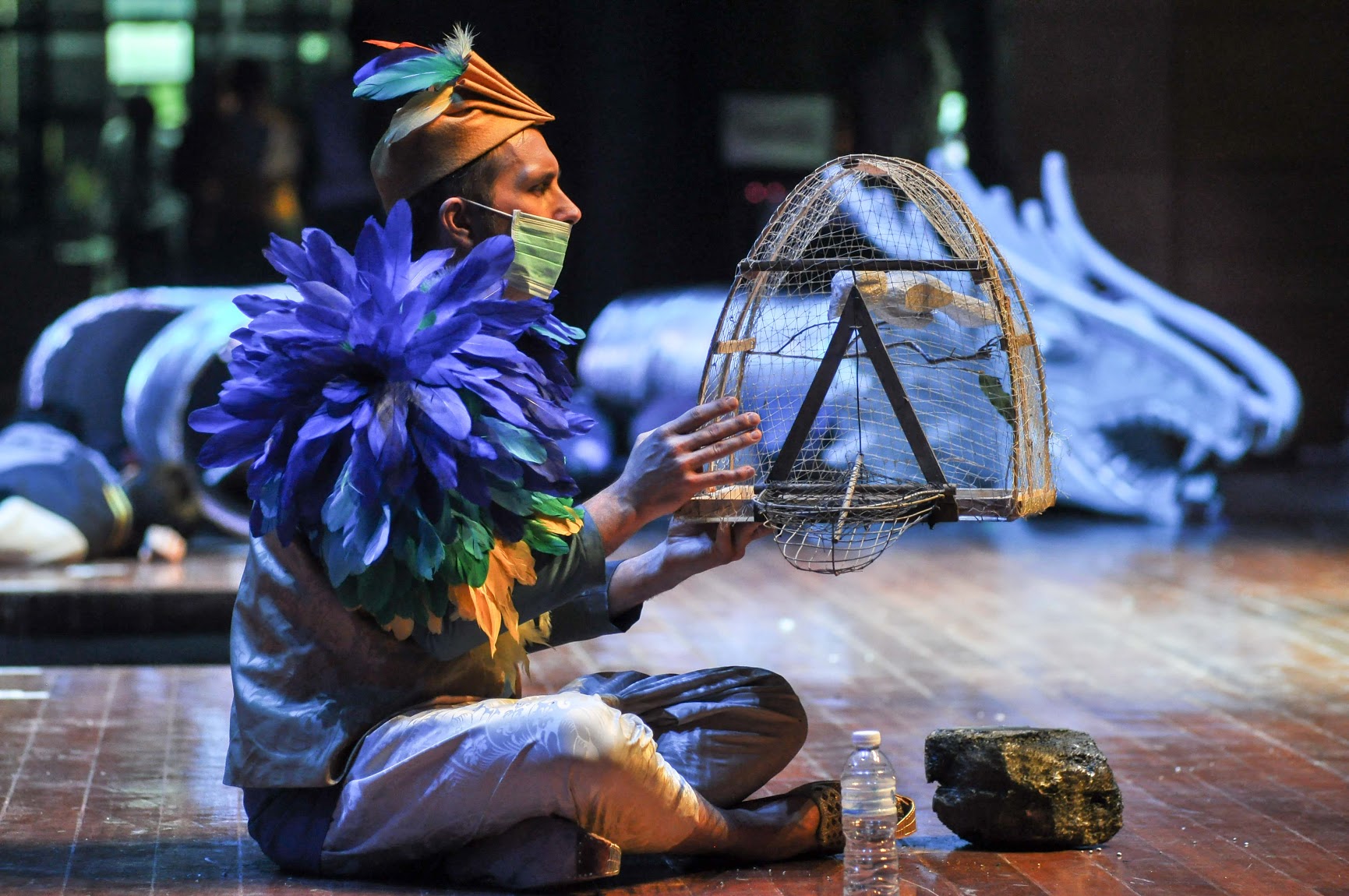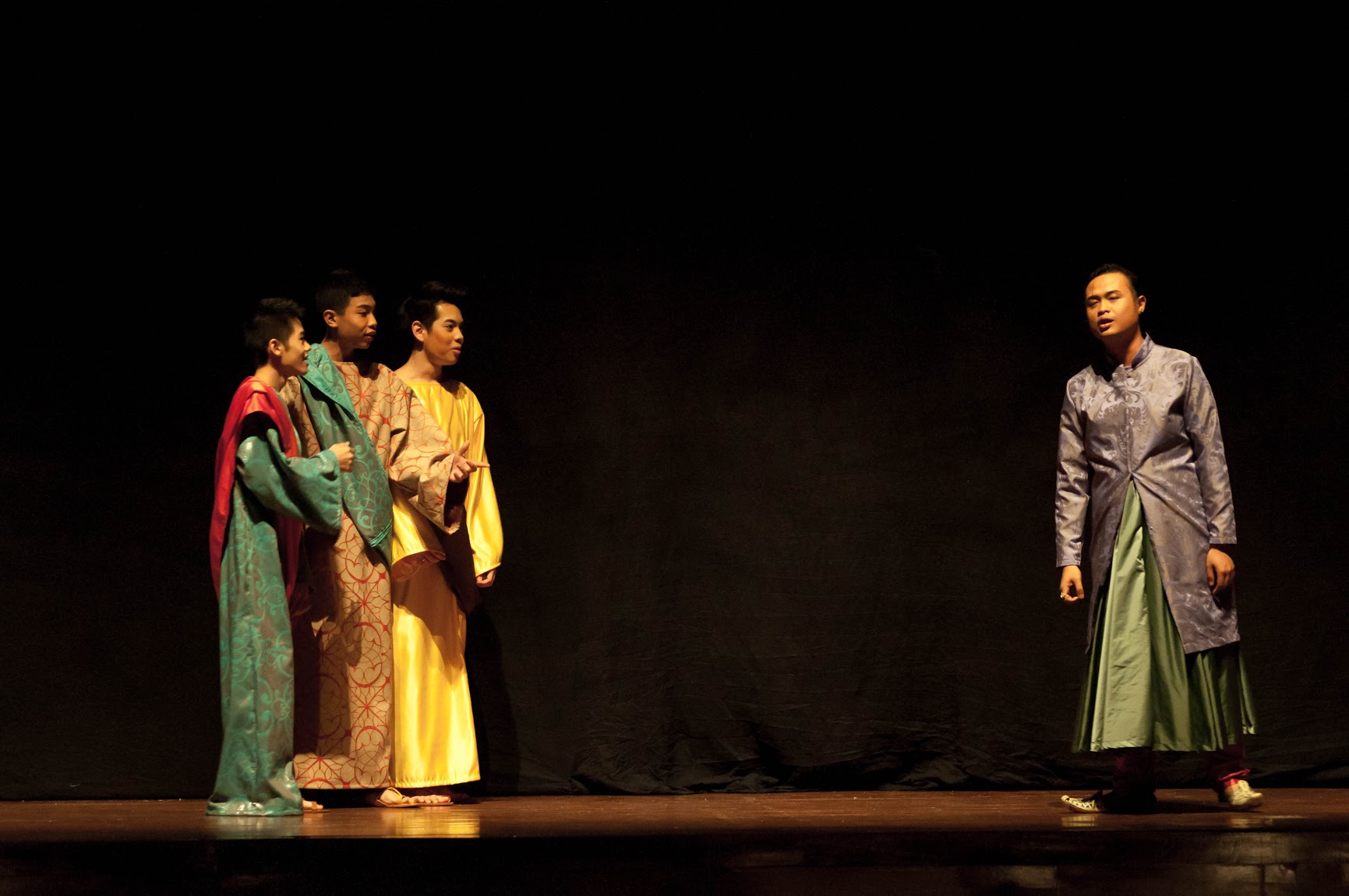 Images Copyright © Bangkok Opera Foundation

The good lighting added to the effects, but the bright costumes for the main part of the opera, while simple, were clearly reminiscent of old Siam as well, with the obvious exception of Papageno whose plumage complemented the comic effects that Falko Hönisch brought to the role, along with his excellent voice.
I was initially troubled by the modern-dress dumbshow that bracketed the opera: during the overture and at the close; but with the fantastic nature of The Magic Flute, I interpreted this as the director linking the theme of redemption to the transparency of contemporary life.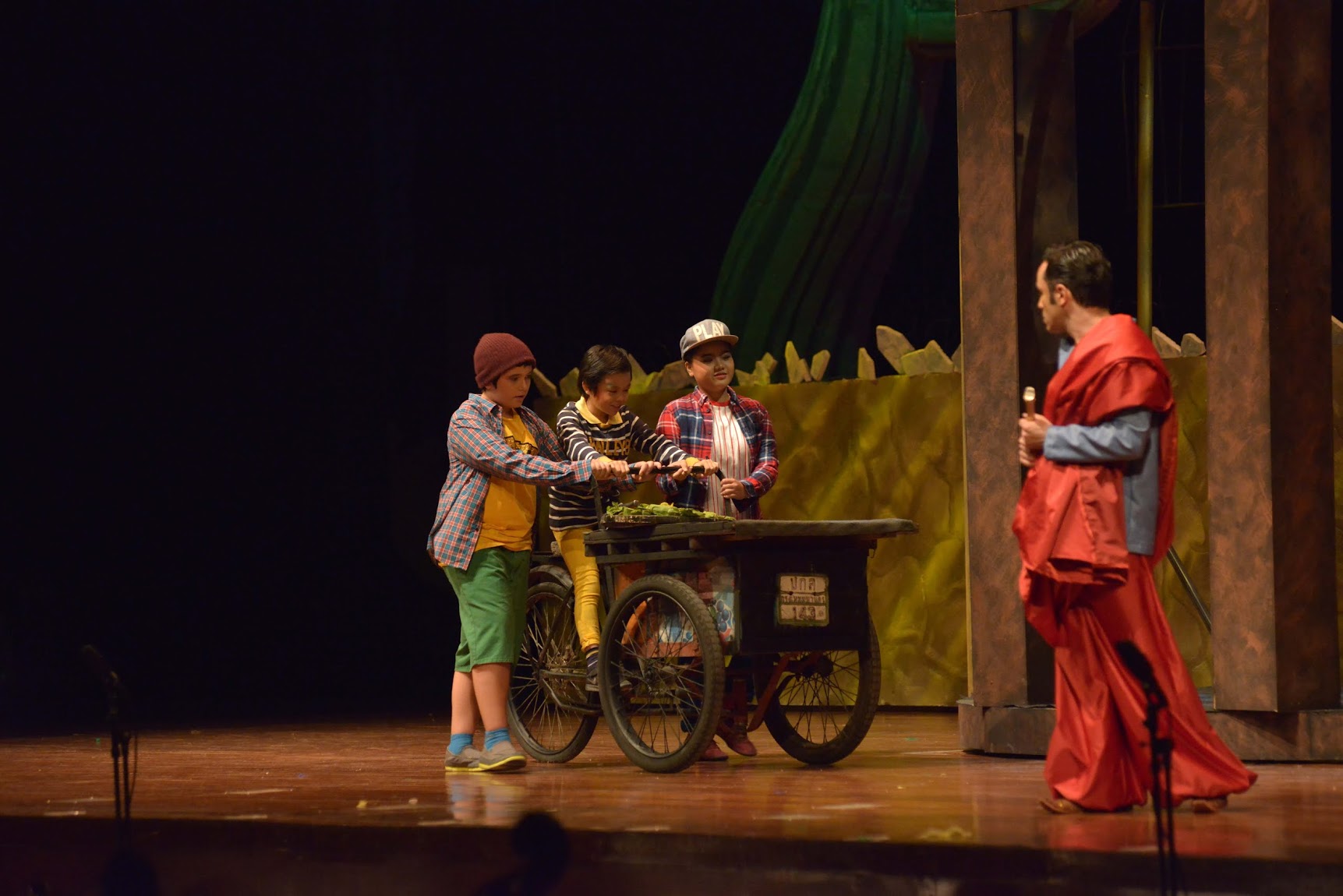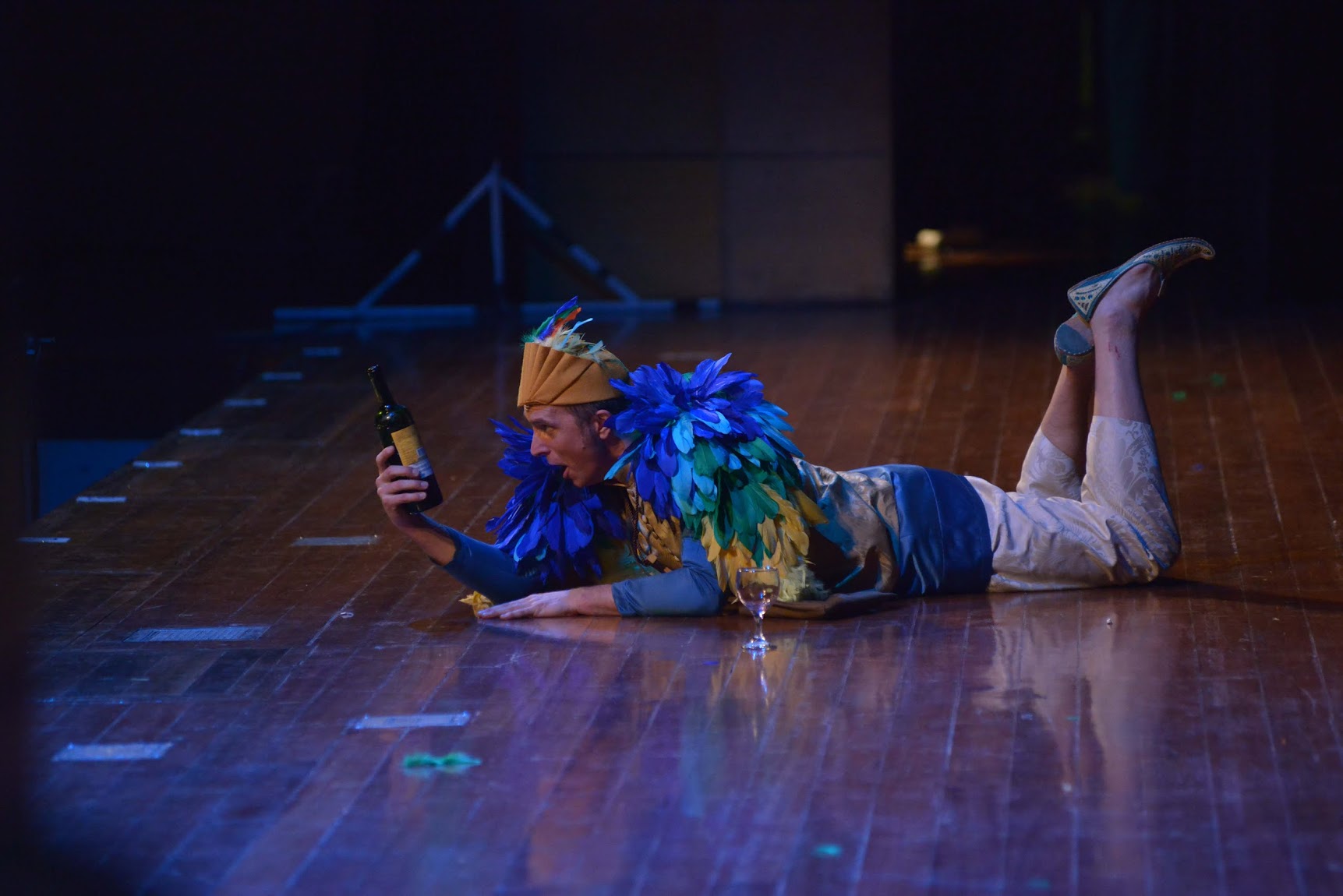 Images Copyright © Bangkok Opera Foundation

Die Zauberflötte was a succesful opera in its time, so clearly appealed to audiences then, but the use of singspiel - linking sections spoken by the performers - has drawbacks. An audience will ignore words in a foreign language when sung, but not when spoken. Somtow circumvented this by having the Thai cast members speak in Thai in the main, with others using English.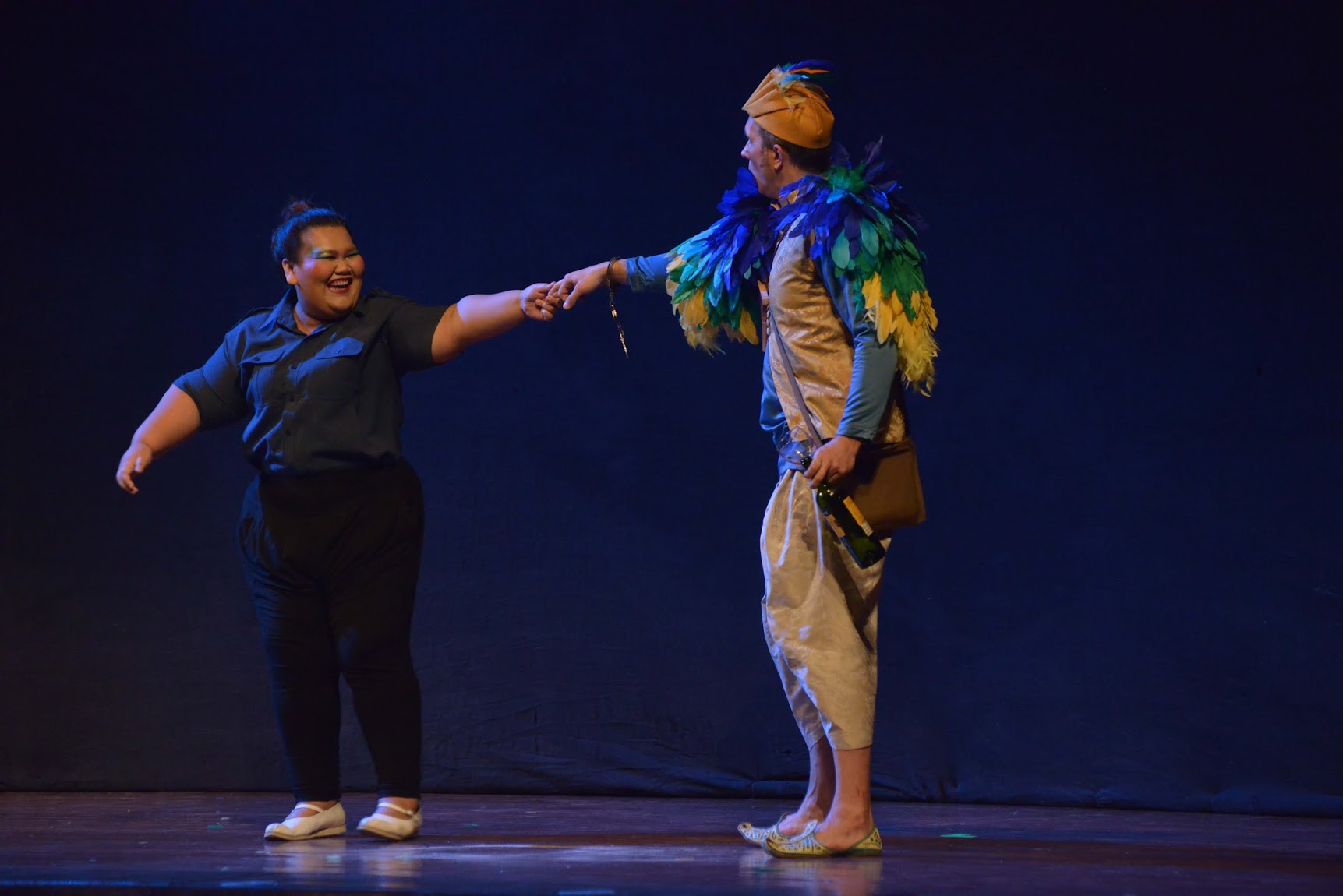 Image Copyright © Bangkok Opera Foundation

Some of the Thai sections, particularly from Papagena, initially with her bar-girl approach, were particularly saucy: like pantomime. This was well-received by the audience and Areeya Rotjanadit was quite suggestive: perhaps returning the work closer to its origins. With opera, of course, it is the singing that carries the most weight.
Concert-goers here are already familiar with the Siam Philharmonic Orchestra and its body of young talent, but there is also a growing number of Thai singers. Along with the several international cast members, they performed admirably, although some voices were stretched in the Thailand Cultural Centre Main Hall: that is a vast space to fill.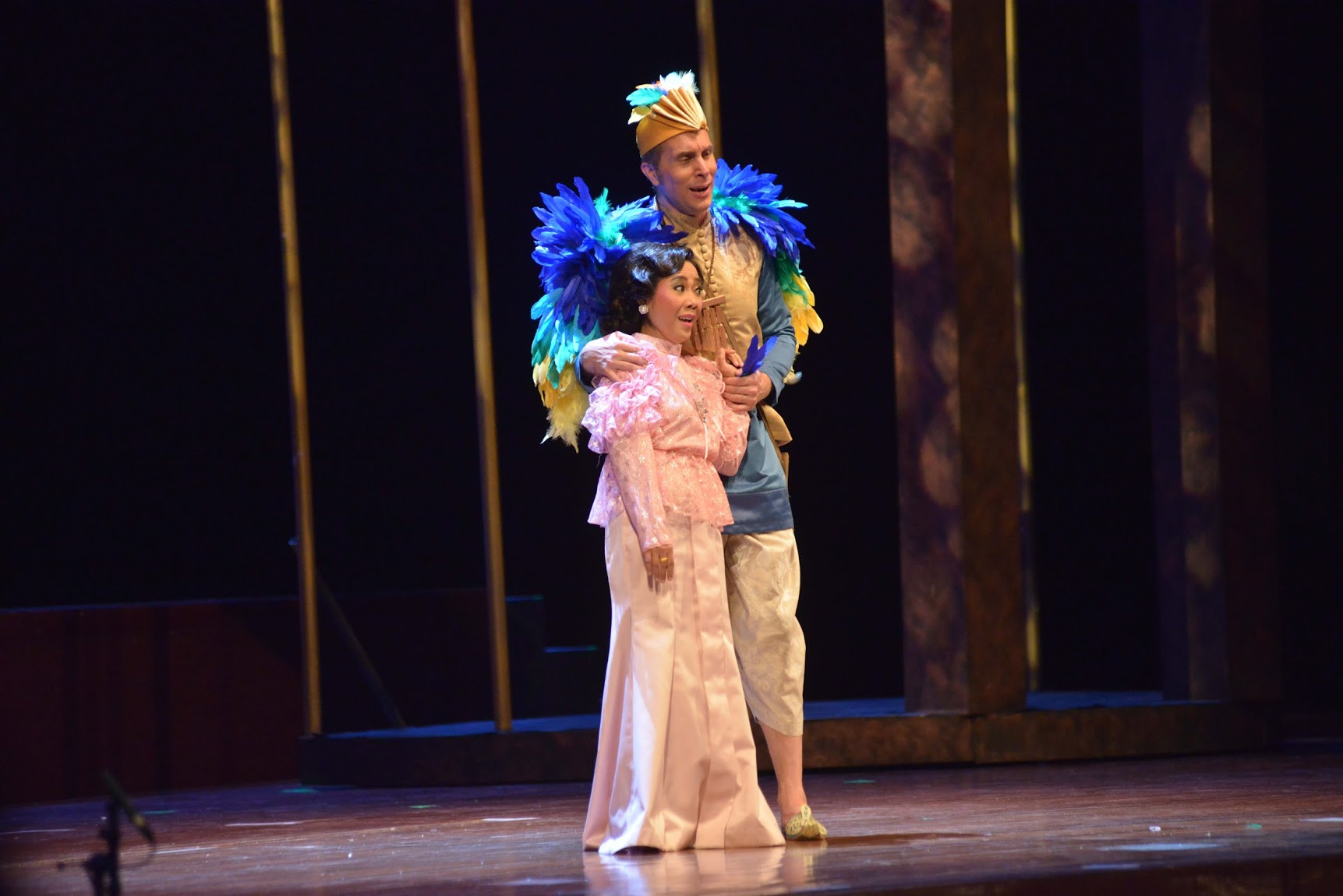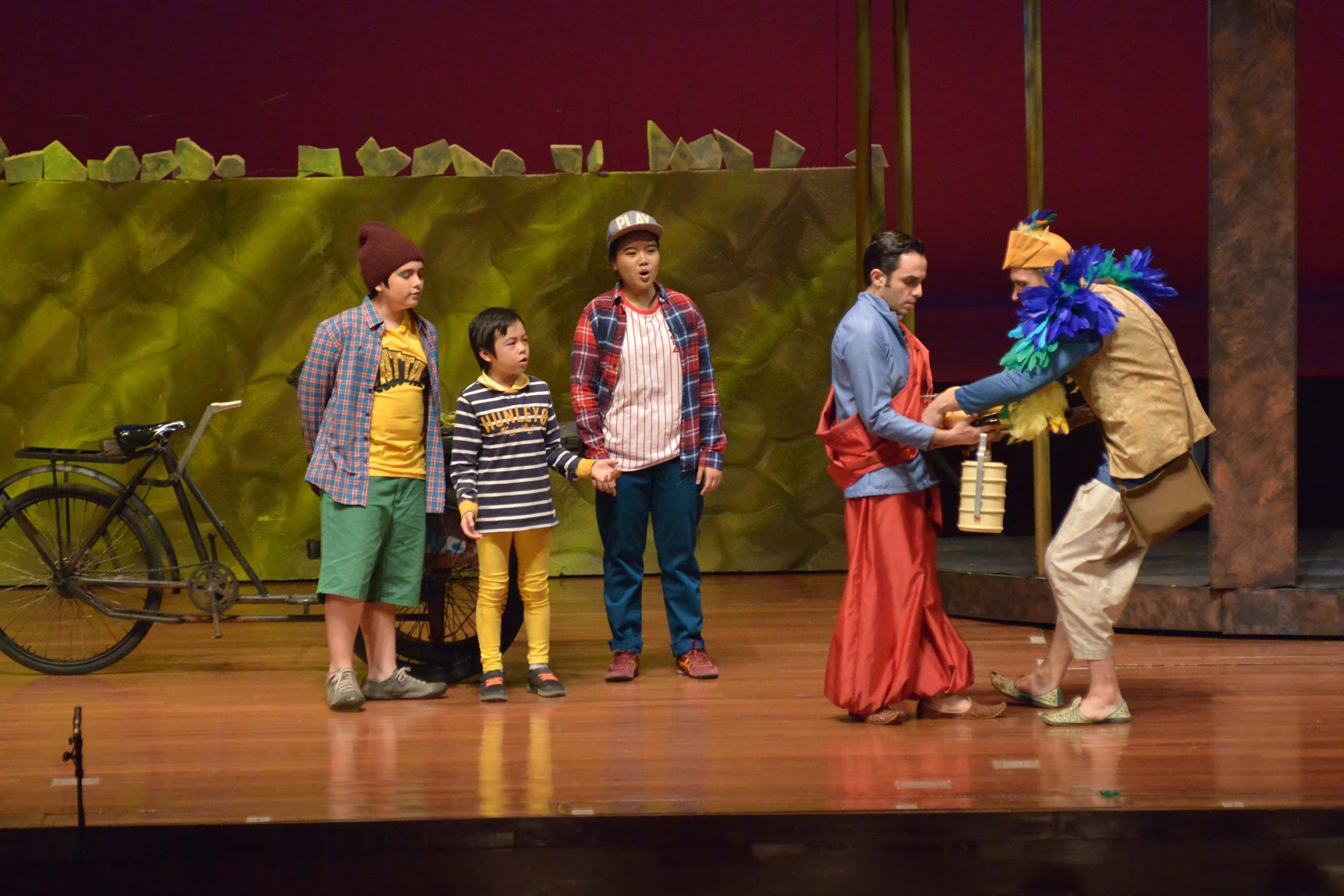 Images Copyright © Bangkok Opera Foundation

Of particular note were Nadlada Thamtanakom as Pamina whose reach was strong on most occasions she was required to stretch her voice. The children, Rit Parnichkun, Andrew Doran and Thanasia Fu were endearing. And talented. Other notable performances came from Emilio Pons as Tamino and Damien Whitely as Sarastro. The local performers acquitted themselves ably, especially the priests: Chaiporn Phuangmalee and Yotsawan Meethongkum.
One of the most difficult parts is that of the Queen of the Night. It was written for coloratura soprano: one with an extended range who specialises in the agility certain parts require. The aria from "Der Hölle Rache kocht in meinem Herzen" (Hell's vengeance boils in my heart) is instantly recognizable. I can still hear this in my head days after.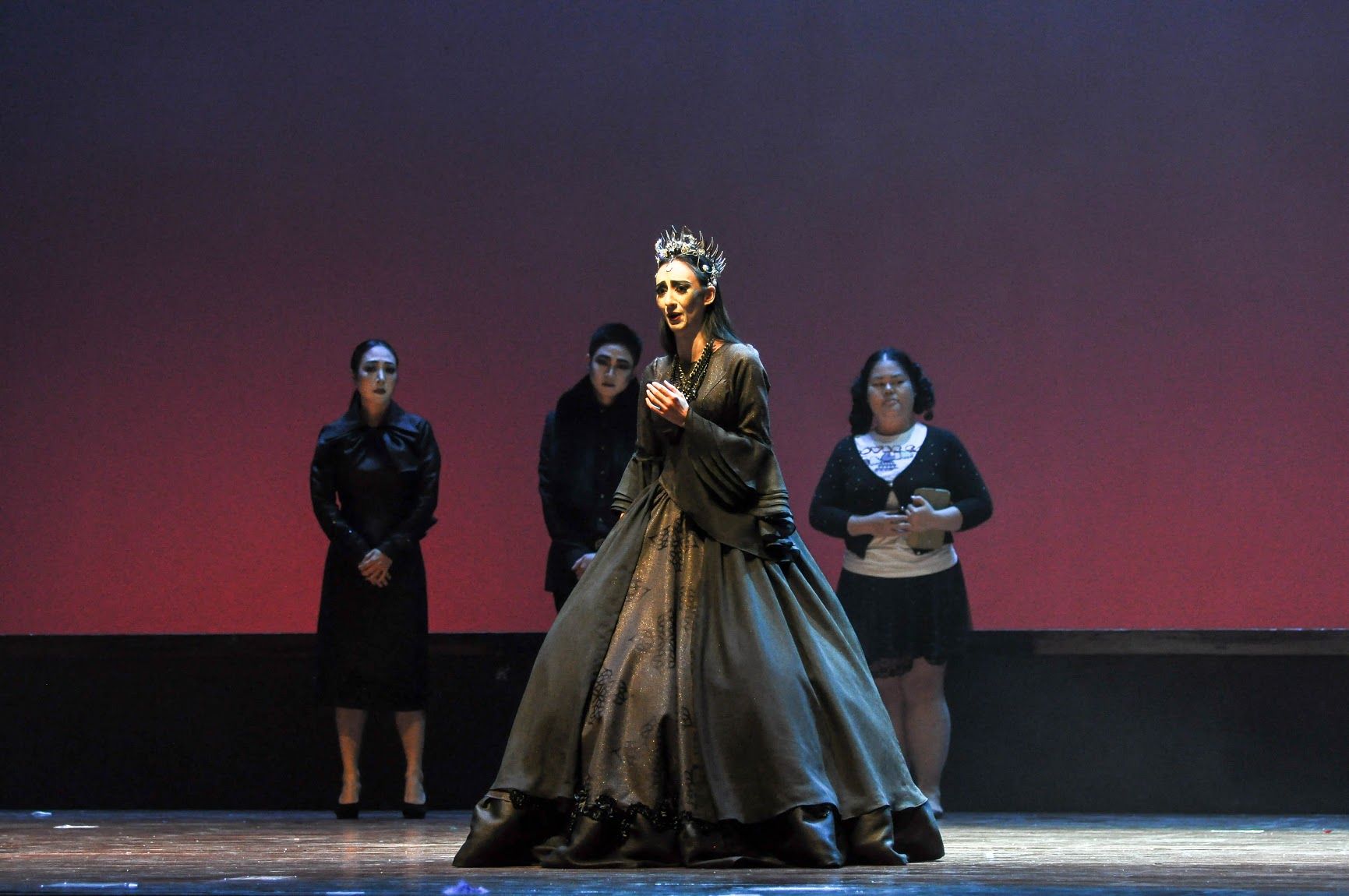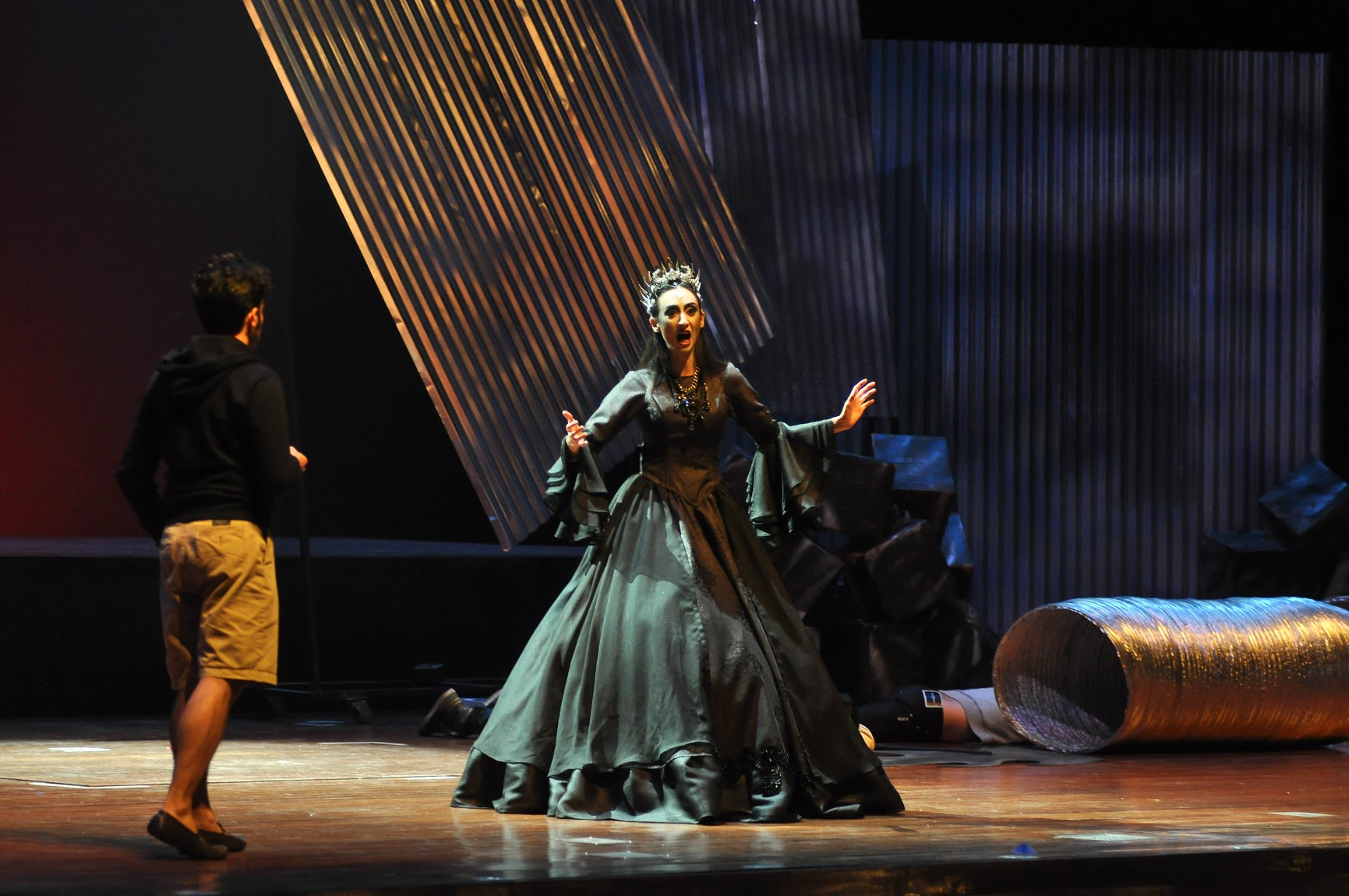 Images Copyright © Bangkok Opera Foundation

This is not the only use of such vocal gymnastics as there are examples by Mozart (admittedly not as well-known), for example in the C-Minor Mass. Monique Klongtruadroke was beautifully controlled in her delivery and the applause was well-deserved, again showing how good live performance trumps a recording.
With a 15-minute break between acts and a late start, partly because of the traffic, the Magic Flute ended somewhat after 10 pm, but it was an easy trip home by MRT and BTS. With the house not full, applause at the end was good but not sustained. The other two performances on 26 and 27 December had far larger audiences.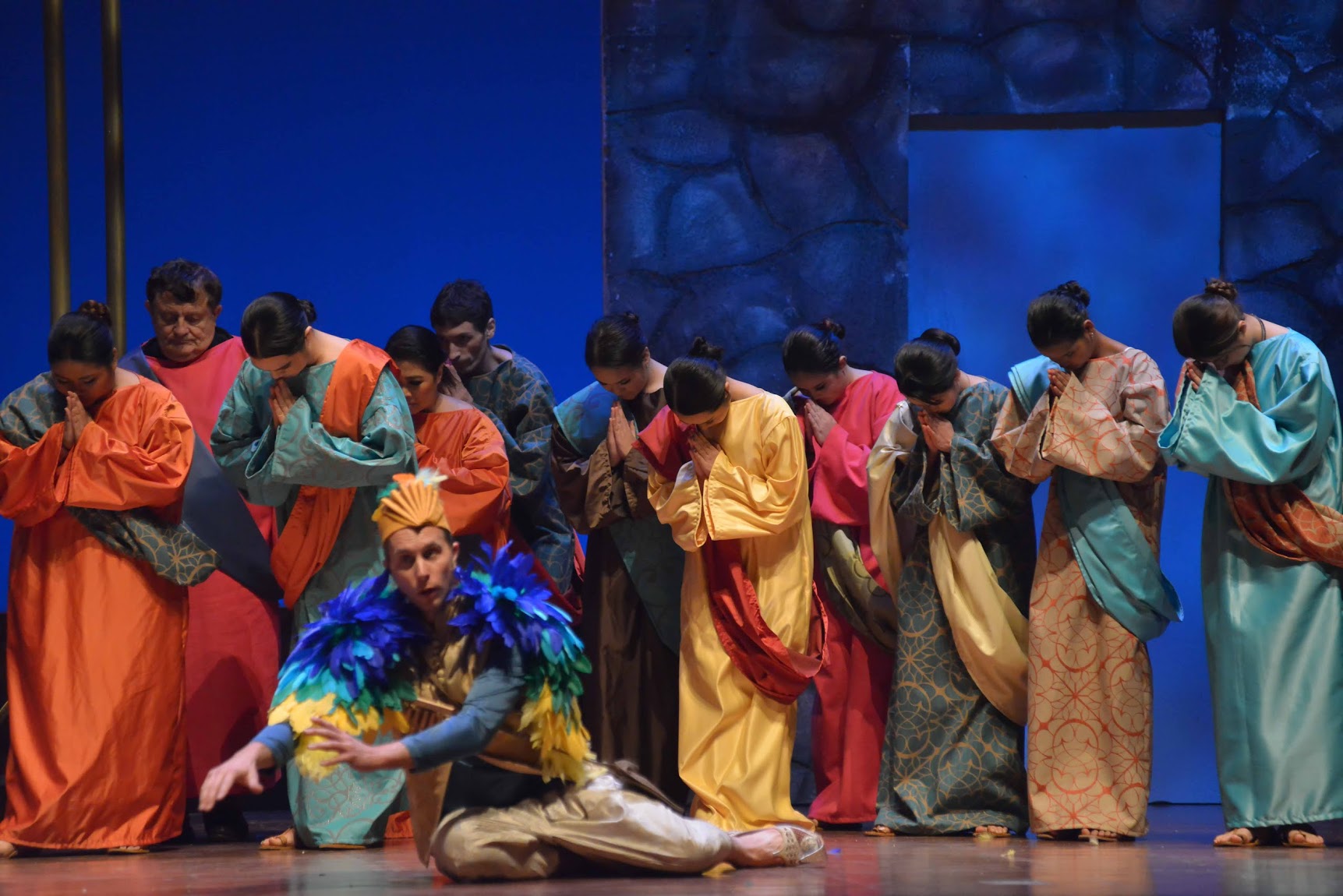 Image Copyright © Bangkok Opera Foundation

Somtow, Siam Opera and the Siam Philharmonic have had a heavy schedule over the last few months and there is more to come. On 21 - 24 January Siam Opera will stage Brundibar: an opera first performed by Jewish children at Theresienstadt (corrected) all of whom were later killed at Auschwitz.
That will be followed on 18 February by Mahler's Second Symphony, The Resurrection, completing Somtow's promise to Princess Galyani Vadhana that the Siam Philharmonic Orchestra would perform all Mahler's Symphonies. The availability of such quality music within fairly easy reach of many in Bangkok has become a pleasure for those who enjoy such entertainment.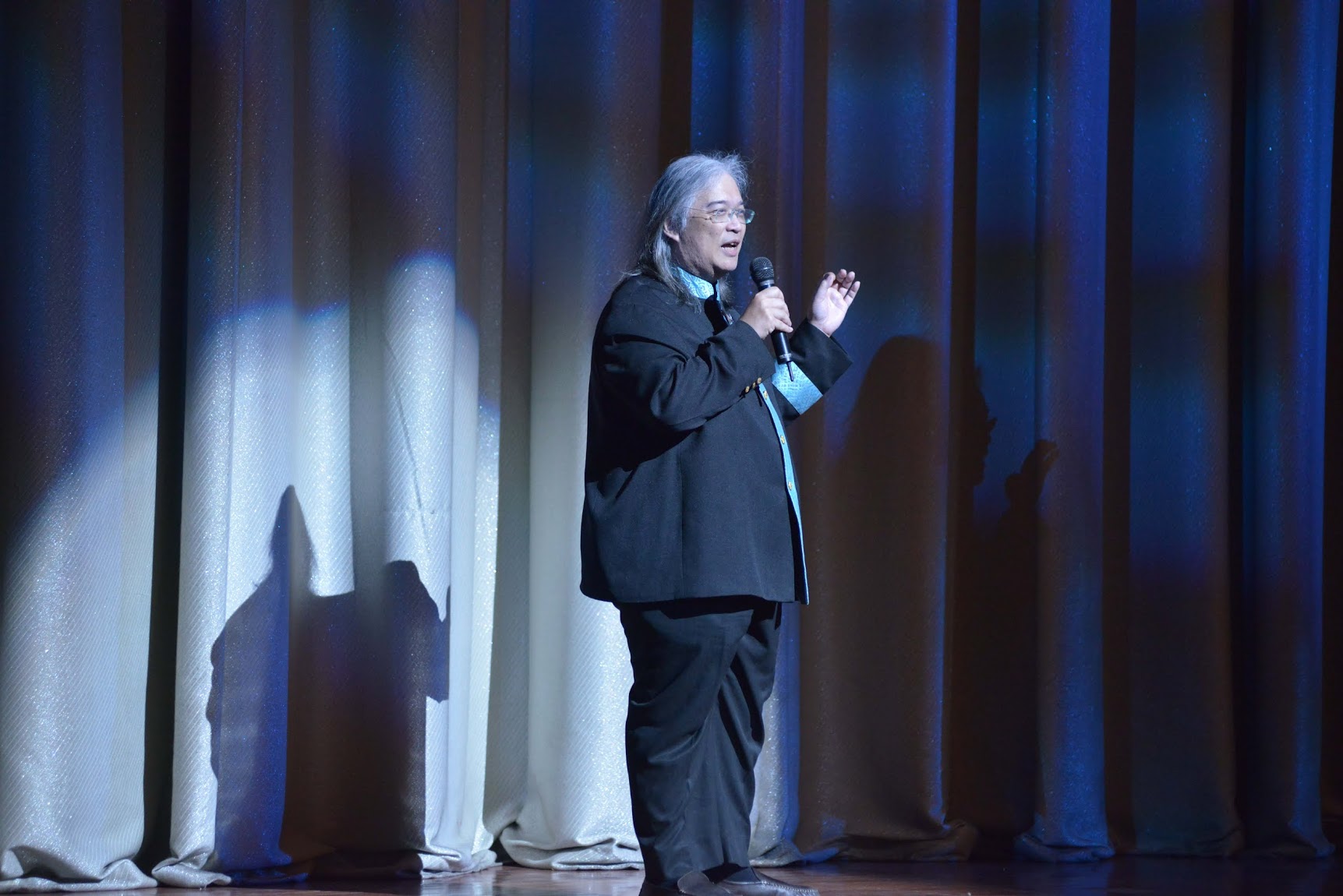 Image Copyright © Bangkok Opera Foundation
Graham K. Rogers teaches at the Faculty of Engineering, Mahidol University in Thailand where he is also Assistant Dean. He wrote in the Bangkok Post, Database supplement on IT subjects. For the last seven years of Database he wrote a column on Apple and Macs. He is now continuing that in the Bangkok Post supplement, Life.