By Graham K. Rogers
---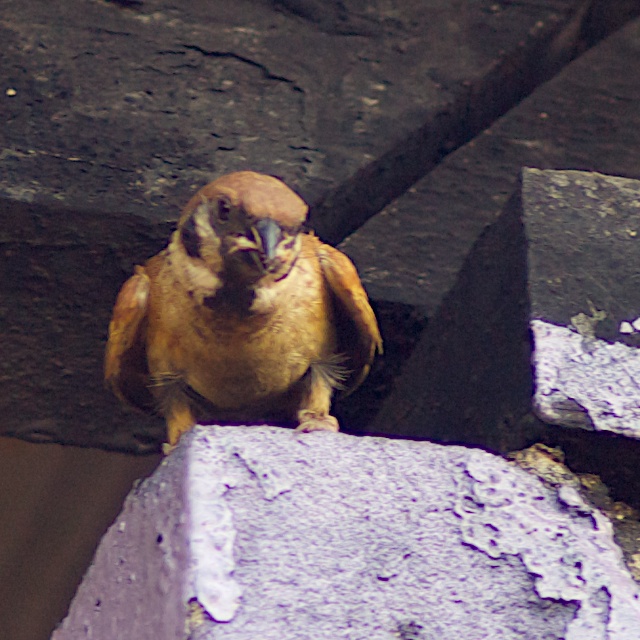 I had been expecting iOS 9 to appear sometime on Wednesday here, thinking first that Apple could stagger the release worldwide as 00:01 Wednesday was reached; or that it would appear sometime around 9pm, to match Cupertino's 9am. I was wrong on both counts: the release was worldwide (stretching those servers) at around midnight here and past my bedtime.

In a trip to the batchroom in the small hours I saw that iOS 9 was available on the iPhone, so started the ball rolling and went back to sleep. By dawn, it was ready to install, then I had to go through the few setup steps that are needed each time there is an upgrade.

As I always update immediately, I set to work on the two other iPhones I have here and the iPod touch. The iPhones showed a download size of 1 GB, while the iPod touch file was in the region of 998 MB: not really a surprise as the devices are different. I was frustrated to find that the Watch OS upgrade failed to appear, despite trying several times.
A little later some online information appeared that told users this was delayed as Apple had found a serious bug: better to find this before the release than 10 minutes after. Among several reporting this problem, were Eric Slivka on MacRumours.

While we are on the subject of bugs, if you did not need a reason to upgrade to iOS 9, reporting on Ledger Gazzete, Joyce Faults writes that iOS 9 includes a patch for a security vulnerability an Australian expert Mark Dowd says he warned Apple about just over a month ago.
The nature of the attack is such that an unapproved application is installed on an unmodified iPhone, plus it can disable the pop-up prompt asking if you want to trust the program or not, leaving you no clues that the device has been hacked. The flaw uses AirDrop: the target has to have AirDrop enabled and reachable by everyone. The flaw is apparently still open on devices running iOS 7 and above.
Adoption of iOS 9 does appear to be high with iOS 9 now passing the numbers for iOS 7. iOS 8 use is still far higher (Mixpanel)

There were of course several articles online right away, as if they had been already written and were waiting for the release. One of the most comprehensive is from Rene Ritchie on iMore and this is worth going through. Also worth a look is a similar run-through by Benjamin Mayo on 9to5Mac. I had a look at the iMore item when I was trying to find an answer to a missing app (see below) and the information was there.
I have been using this all day and there are some things I like, while others I am not so keen on, such as app-switching. I know many users are going to approve of the way the carousel effect is used to view the apps, but they look too compressed to me: too close as we scroll through what has been used earlier. The older method of spacing at the bottom of the screen suited me, although I daresay I will become used to it in a few days.
As well as quick access to the camera, the Lock screen now has a shortcut to the Phone, although this does need the user to enter the passcode (or fingerprint) before the phone can be used, unlike the easy camera access.

Other comments on iOS 9 and apps:
Search displays results with slightly larger icons, which makes it easier (hopefully) to track down the specific item a user is after. However there is a new feature that I do not like at all. After a search has been completed and the panel is closed, a selection of recent results is displayed the next time the feature is used.

If I am with students or colleagues (for example), I might not want them to see data, names or apps I have been looking at, particularly as I use the iPhone to present information via a large screen projector. There seems to be no way to delete the items shown or otherwise hide them, which should be addressed.
The new iCloud Drive is overdue and I certainly do like the way this displays both the app folders and the files inside, although just the icon on a file is not enough information, particularly compared with the file view within Keynote on the device. One or two did show a basic slide view after a while, but when a file was opened, the slides scrolled past as a single page. The files reverted to just the basic app icon view later.

I found the same with other files, such as Numbers: I could view the content, Copy to the application, but not open in the app. This should be a simple double-tap: leaving iCloud Drive to open the app, then accessing the file, is long-winded.




Wallet is a new app that replaces Passbook. While there are a few apps available here for this, I have made no use of them or Passbook/Wallet as Apple Pay is not yet available here (nor in many countries). I see no urgency for using such an app at this time.




I was annoyed to find News missing and searched the iPhone several times, as well as checking on the App Store. I have seen this in use and my own eXtensions feed has been accepted into the News environment, so I was keen to try the released app rather than the beta version, even though they are expected to be the same. The answer came in that Rene Ritchie iOS 9 run-through. He writes that "Unfortunately, it's only available in the U.S., U.K., and Australia at launch. Other countries will become available over time." Over time? How long is a piece of string?

As a note, Benjamin Mayo had a slightly different take on this, writing, "It's launching in the United States with support for the United Kingdom coming in iOS 9.1." I am unable to confirm the different takes on information at this stage.

There is no doubt that it works here as I have seen it in pre-release versions of iOS 9, so this appears to be an arbitrary off switch that Apple is applying in a similar way to the wider Spotlight search features that are available on OS X in some countries, but not where I am (except in the betas). Needless to say, the shorter that "over time" is for me, the less frustrated I will be.

A suggestion for a fix came from a local user whose devices have the United States set as the default country. His update gave him the News app and he was able to find eXtensions too. I did try to change to Australia as the default country (General > Language & Region) but saw no New app, noting that the currency had changed.

Anticipating changes to other settings, I returned the settings to Thailand. I had to reset the calendar choice from Buddhist to Gregorian. I did try later using the United States settings, but again, the News app did not appear, so I am stuck with Thai settings for now.




Maps has been updated although the main features will apply in US, Europe, Australia and Apple's favourite countries: the Thai Farmers' Bank, Bukkhalo branch is still in the middle of the river here, along with assorted other markets and temples.
Notes has a new range of tools allowing the inclusion of photos (from camera or the photo library) as well as a selection of drawing tools. These new effects will sync to Macs with OS X when El Capitan arrives, with the graphics showing in the Notes index, so these will be easier to spot.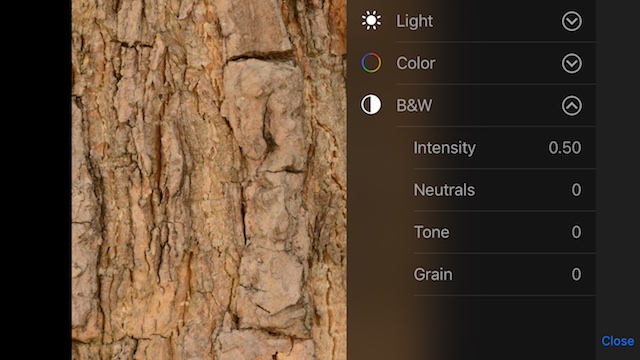 Photos has a small change in the editing options with Black & White now having four sliders: Intensity, Neutrals, Tone and Grain. The other sections - Light and Color - seem unchanged. There is a need here for some additional tools, particularly Sharpen and White Balance to bring the iOS app more in line with Photos on the Mac.

I have experienced no problems with apps so far, but one of my students reported that VSCO Cam had crashed a couple of times while he was using it. There are certain to be other apps that experience similar problems now that iOS has been released.
He was also impressed with Apple Music. While I use the Beats Radio channels, he enjoys For You and fully intends to pay the $4.99 that Thai users are charged for the service.

Several apps were updated for the release, including iMovie (for 4K functions), Keynote, Numbers and Pages (iWork), Facebook, Instagram and Twitter, plus iTunes U. There was also an update of iTunes for the Mac, bringing this to 12.3 with support for iOS 9 and in readiness for the update to El Capitan, the next version of OS X, due on 30 September. We may expect more updates in the next few days.
A feature I have yet to try out, although remember how it was demonstrated at WWDC a few months back, is a stab at guessing who is making a call, if the details are not already in Contacts. Lisette Mejia on PopSugar has an outline of the feature and a screenshot (Maybe: John Appleseed). This is one I am looking forward to, but in a different way (from News, for example).
There are bound to be more changes in the near future, particularly with El Capitan in the pipeline and iOS 9.1 already being prepared. But right now, I am looking forward to the new features that Watch OS 2 will bring (when it comes - alas, not yet).
Graham K. Rogers teaches at the Faculty of Engineering, Mahidol University in Thailand. He wrote in the Bangkok Post, Database supplement on IT subjects. For the last seven years of Database he wrote a column on Apple and Macs. He is now continuing that in the Bangkok Post supplement, Life.