By Graham K. Rogers
---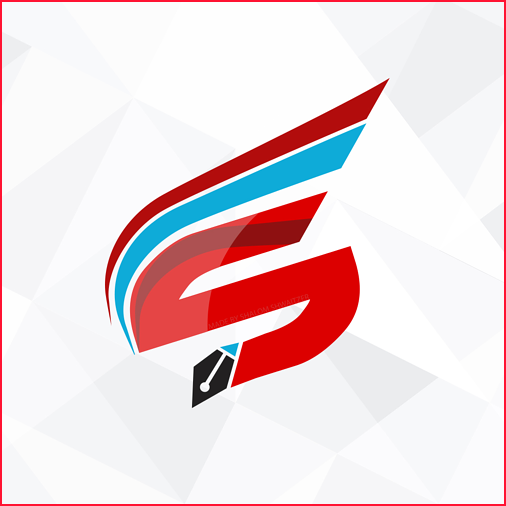 I look at a number of photo-editing apps during the course of a year. Some are fairly complex and take some of their design from desktop apps. Others embrace the less complex workings of iOS and present an easy to use interface that will suit beginners as well as those with more experience. Simple Photo Editor is just one such app.

The app simply called Simple Photo Editor has only recently appeared. It was released in the middle of July and has not had much publicity here. It is intended for the iPad and is currently free. As the app is first started, the index suggests the unconventional nature of the app, with the features arranged in an H-pattern. The app appears only to work in landscape mode.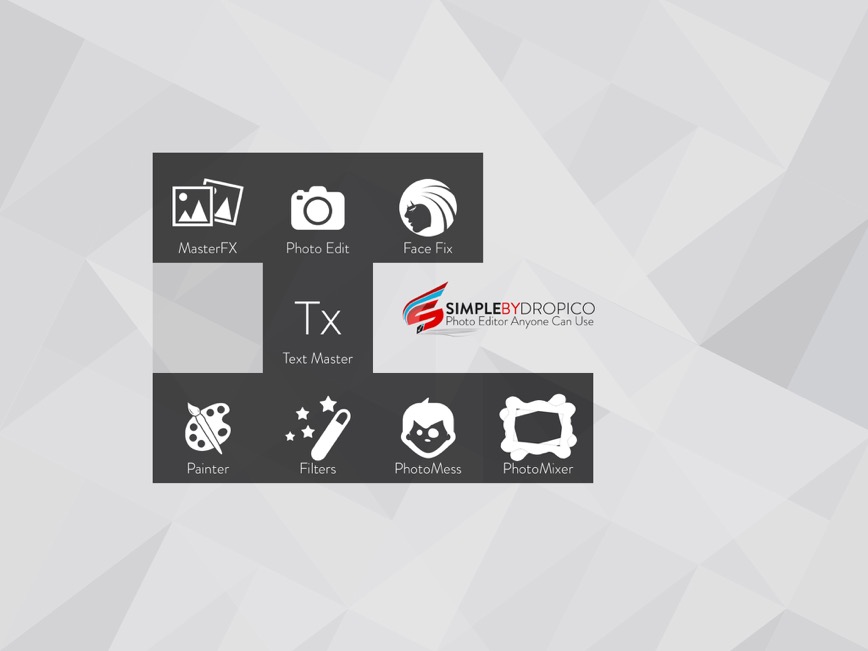 The options available are well suited to quick editing. The first, Master FX, gives access to a series of elements and a collection of stock images, but when the option is pressed in the menu, a neat change occurs extending the menu item and making it clear what to press.
This is a nice example of sophistication: redundant perhaps, but showing a level of care from the developer. Each of the menu items changes in a similar way and each displays a different panel color.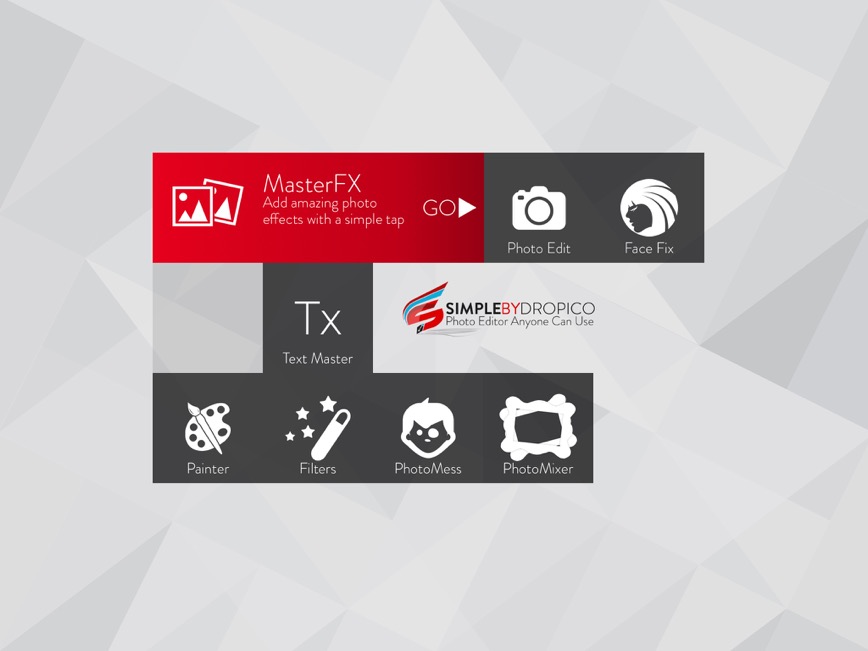 When a stock image is selected it is downloaded, then appears on the screen with a good selection of options to the right. At the bottom is a cube icon. This allows navigation between the sections. At the bottom left of the panel is a files icon; to the right is camera access.
When an image is loaded, the options and tools to the right show a good range of ways in which an image can edited. These include Layers, Transform (perspective), Reshape and others. These can be applied to the effects added to the image (not the image itself). Some of the Elements and effects may not be to everyone's taste.

Other options available:
Photo Edit gives a fairly good range of tools that one would expect in any editing app, including Levels, Sharpen and Saturation, but a couple of extras here, like Grain or Blur, bring out some of the hidden attributes to certain images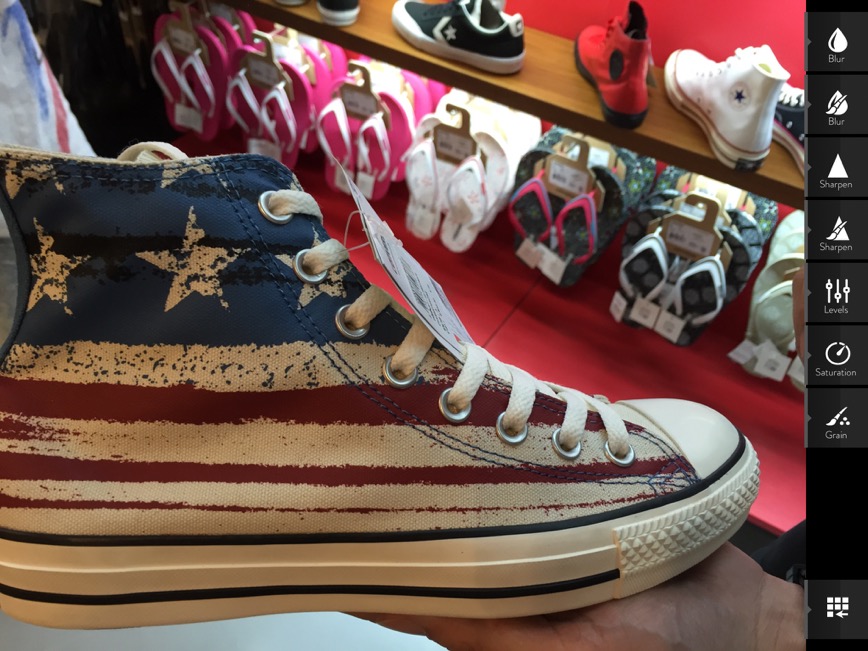 Text Master allows the addition of text to an image. Some 40 fonts are available. When this option is activated a full-width keyboard is available and a panel appears over the image (partly obscured by the keyboard) for the characters. Careful selection of position, font and text size may be needed for the bet results. I had to play about with this a couple of times before I was satisfied.

Painter is simple, yet elegant, with brush mode or eraser, brush size and a palette. As with all the options, after applying any effect there is a X or check-mark to accept or decline the change.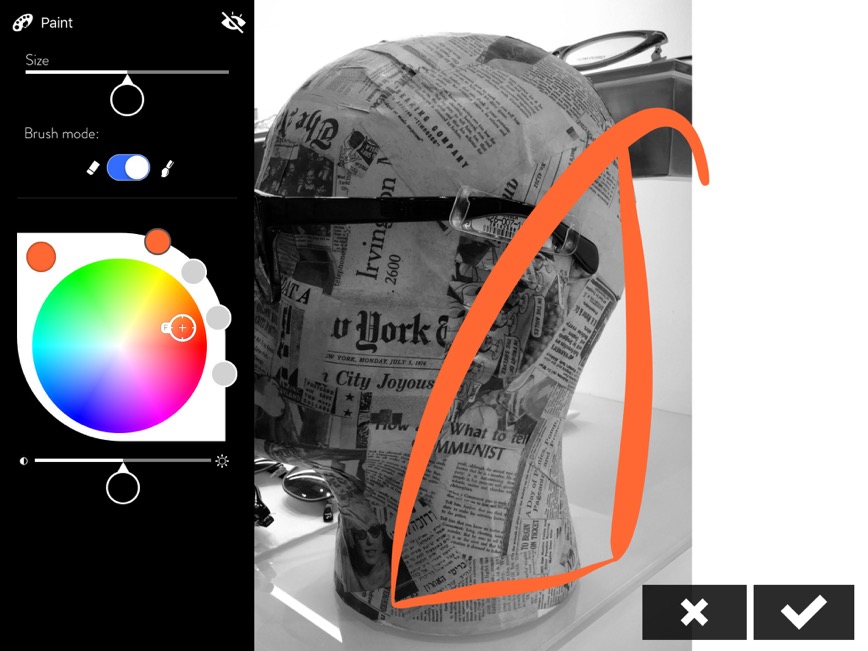 A selection of 14 Filters is available. As each is selected, a slider appears alongside: top is maximum, bottom is minimum, sop some subltle effects are possible here.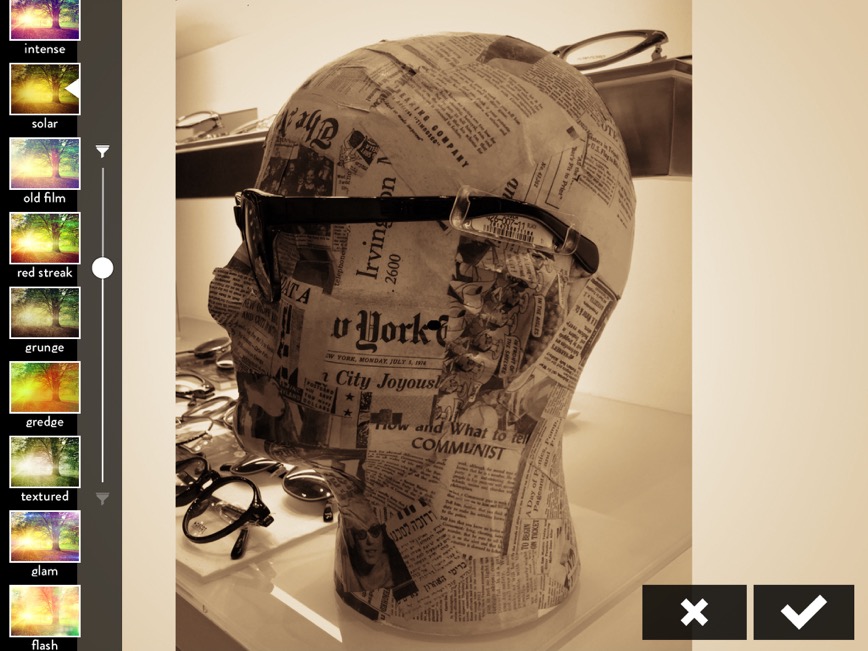 An unusual option of PhotoMess gave me four controls: Reshape, Move, Shift and Cloner. With these I was able to change the shape of the image or parts of its content. With the Cloner as well as Move and Draw, there was Erase so I could undo any damage I had made.

Photo Mixer allowed me to bring in one or more images to add to the original. As with other apps, the editing features were only available for the last of these additional images brought in. Nonetheless, it would be easy to assemble a composite image in a few minutes.

Editing was completed by saving an image. There were no complications of Export options to Facebook or other such sites. This can be done from the Photo Library anyway.
This is an interesting app, and Simple Photo Editor is well-suited to quick editing, but with a good set of features. Whether this remains as a free app is unknown right now although the message in the Thai App Store - Download now FREE before price goes up - leaves that open.
Graham K. Rogers teaches at the Faculty of Engineering, Mahidol University in Thailand. He wrote in the Bangkok Post, Database supplement on IT subjects. For the last seven years of Database he wrote a column on Apple and Macs. He is now continuing that in the Bangkok Post supplement, Life.