By Graham K. Rogers
---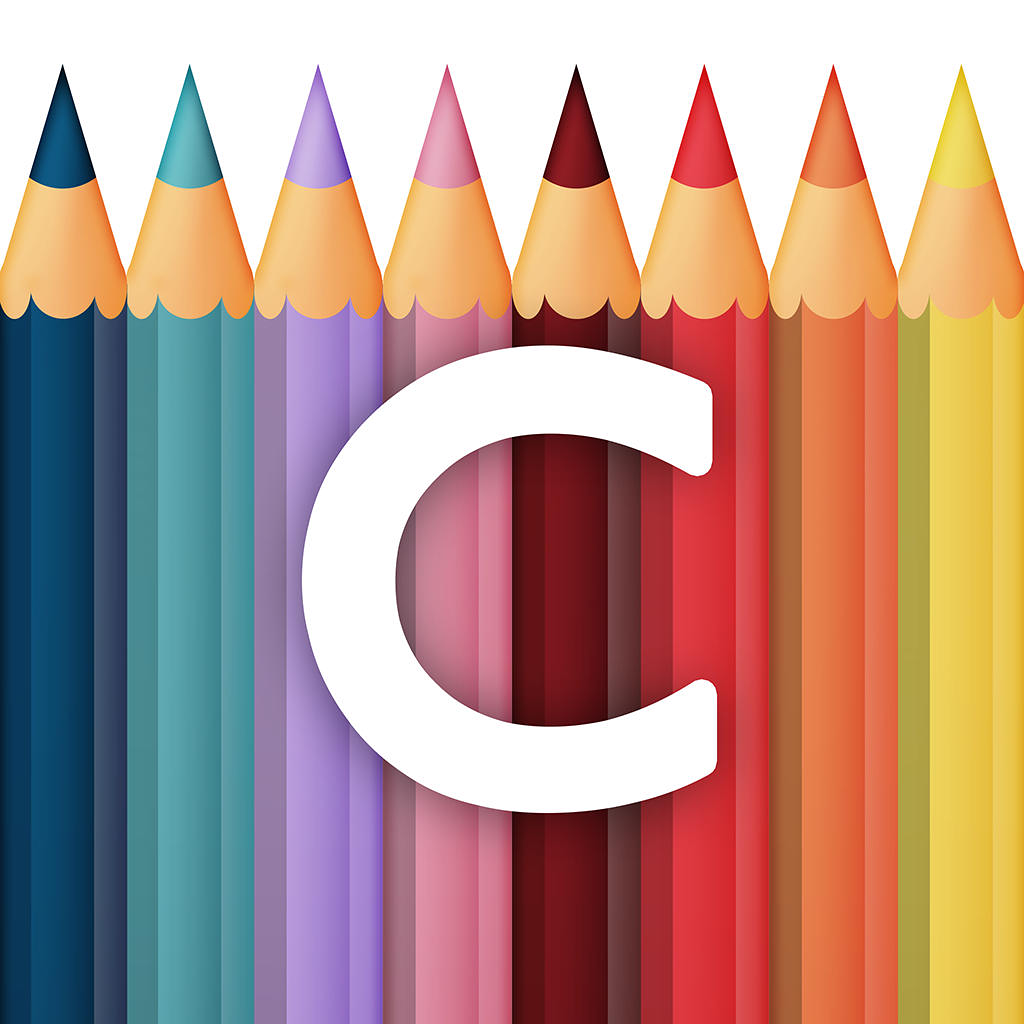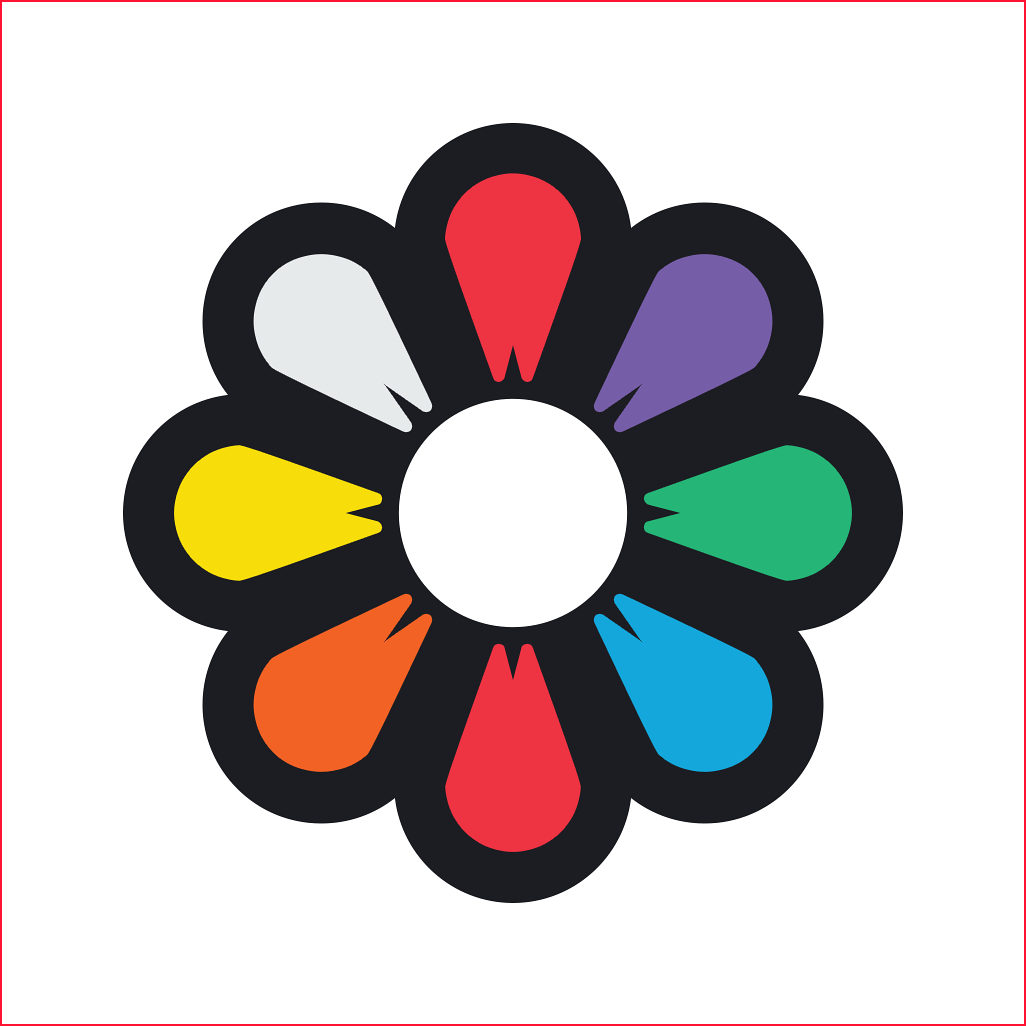 Painting by Numbers was a clever concept that allowed people (like me) with few artistic skills to be able to create a reasonable picture by coloring in outlined areas, each with a number that corresponded to a color. The templates ranged from fairly simple (flowers, landscapes) to quite complex and included works of Art.
They were often used in the UK as a form of occupational therapy in hospitals and seemed to me to be infinitely preferable to basket-weaving. Children recuperating from illness would also be bought these kits; and they often appeared at Christmas time. Sketch books with blank pages are far better, of course, but it takes skill and perseverance to make something from these.

The iTunes store has a good range of apps for children which allow them to use drawing skills. There are also the blank notebook type of apps, like Paper by 53, Tayasui Sketches and Moleskine Journal (which seems to supersede the Moleskine app that I have).
I came across a couple of apps for adults that similarly use the idea of coloring as a form of relaxation: a mechanical exercise that needs some focus, but does not require high levels of analytical or calculating skills. The apps are Colorfy and Recolor. I tried both on the iPhone 6.
Colorfy
I saw this first in the Thai iTunes app store and noted that while free in its basic form, a number of in-app purchases were listed. The icon is rather sophisticated with its array of colored pencils and it was this that first drew me to the app. Once it had my attention, I looked more closely.

After a brief opening video, the user is shown a Library of picture types: Florals, Animals, Famous, Messages, Cats, Gardens, Patterns, Mandalas, Oriental and Exotic. Below these are three boxes: More Content, Coming soon; Restore in-app purchases; and Help. Only the last two link to further actions currently.

Each of the Library sections opens access to a number of templates, although some in each section are locked. When I pressed one or two that were locked, I was offered not the in-app purchase I was expecting, but subscriptions of $7.99 for one month or $39.99 for one year. This would allow access to "all volumes and palettes, hundreds of images and colors." More than I was expecting. Far more than I wanted.





To see how this app might work for some, I tried the first (and simplest) of the flower images. I quickly found myself engrossed in the coloring process and for several minutes this was my focus. Each outline image appears on screen with color controls at the top. Three pencil ends show the last used colors, so it is easy to swap back and forth between these. To the right are the pencils: the colors available.

There are 27 basic colors with the app and these are clear and bright when applied, by pressing on the screen in the area being adjusted (like Painting by Numbers). A Back button (bottom of the screen) undoes any action. A number of other pencil selections can be viewed, though some are locked and when I pressed the padlock icon, up came the subscription offers again. I never saw the in-app purchases listed in the App Store. I might have considered $2.99 for an extra palette, but resisted the subscription.





Export was possible via Facebook, Message (What's App and Facebook Messeenger were available), SMS, Twitter and email. I was not given size options for the exports every time with Mail, but when I was (Small, Medium or Large) I saw a maximum of 1.3 MB: quite respectable. There appears to be no option to save to the Photo Library (although this can be done via email).

Some of the images available are quite complex, particularly those in Gardens and Mandalas for example. These could take hours to complete.






Recolor
Like Colorfy, Recolor has in-app purchases shown in the app store, but these are not listed: the potential user is just warned that they are available. When I first opened the app, a Lego-style line drawing was displayed with several colors available at the bottom of the screen. The colors were in groups of five. Six were initially available. Another six groups were shown, but were locked. Instead of an in-app purchase, these were made available by sharing the app with friends.

The initial image was for familiarisation. Accessing the library via the Library icon (top left) showed 10 sections: Animals, Buoquets (sic), Fishes, Floral, Insects, Isometrics, Lowpolys, Mandalas, Mortes, and Ornates. Below the list was the information that all 10 packs could be unlocked for $4.99. Not exactly what I had expected, but seemingly more reasonable (one-off pricing) than Colorfy. Each of the packs contained 20 images of which 3 in each were unlocked. A pack could be unlocked for $0.99 so the $4.99 price for all packs is around 50%.





As with Colorfy, the image was colored by tapping on a space and the color selected would be entered. As well as the Undo button, there was a Redo facility as well, so I was able to experiment with the application of color.

When complete, a check icon (top right) takes the user to a Finalize and Share screen where a number of finishes are offered: Plain, Marker, Crayon, Acryl, Pencil, WaterColor, Shadow and Shiny. The choice would be up to the individual of course, but as each was applied, the effect was shown almost immediately.

Once the Finish was selected, an Export button (top right, again) gives the user a range of options: message, Mail, Twitter, Facebook, iCloud PhotoSharing, (FB) Messenger. Others were available (More) if I added them. Among other options, I was also able to save an image directly to the Photo Library, which I prefer.



Exports
Image size in the Mail exports from Colorfy ranged from 640 x 640 to 905 x 905 with PNG file size varying from 143 KB to 558 KB. These differences may be due to the original template used and the number of colours in the picture. The image saved from Recolor was 2048 x 2048 with a relatively small (JPG) file size of 602 KB although when this was exported, the full size image was around 1.4 MB.

All of the images exported (from both apps) displayed watermarks, although the position on the border of the images would make these easy to crop.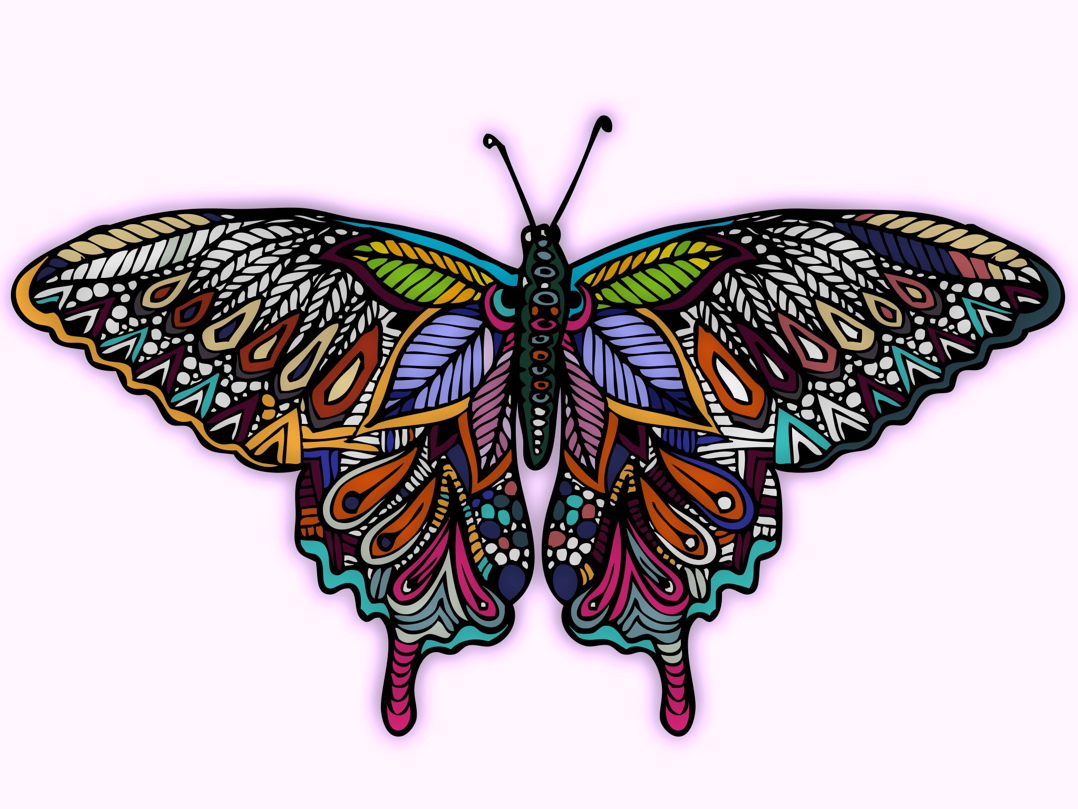 Comments
Both Colorfy and Recolor offer a good selection of outline templates that allow the user to color in the spaces available. With both apps, I found myself absorbed in the task, cutting myself off briefly from my surroundings. As such, there is a therapeutic value to the tasks which are far more relaxing than games. Both would be suitable for adults or children.

The apps each approach the tools displays in different ways. Of the two, the crayons of Colorfy looked more professional: finish and display. In the end, this did not matter: both need the user to select a color and apply this to an image by tapping on the image.

The basic apps were fine as starters. In their initial forms, I have enough templates to last me a while. This is not going to be something I do every day, but is likely to be more of an occasional time-killer. There is little to choose between the two apps when templates are considered. Both provide an interesting selection of images before in-app purchases would be necessary.

Both apps provide solutions to the basic idea of coloring images and in their basic forms either (or both) are fine. It is the area of in-app purchases that differences arise. Recolor allows me to pick and choose the extras I want. I might consider, for example, a few of the image packs (probably not all) and the cost is reasonable. The extra colors by sharing is an interesting solution, which has no cost to the original user, but has the potential (via in-app purchases) of providing more income to the developers.

I was not happy about what appeared to be a heavy-handed approach to locking users into a subscription for Colorfy, particularly as the sidebar of the iTunes page shows pricing for the various additions: I was not able to find these in the app at all and the subscriptions were the only options. The Help page in the app also makes no mention of in-app purchases, only subscriptions.

Both Colorfy and Recolor are recommended in their basic forms, but users should decide for themselves the need for additions and the best payment method.



Graham K. Rogers teaches at the Faculty of Engineering, Mahidol University in Thailand. He wrote in the Bangkok Post, Database supplement on IT subjects. For the last seven years of Database he wrote a column on Apple and Macs. He is now continuing that in the Bangkok Post supplement, Life.