By Graham K. Rogers
---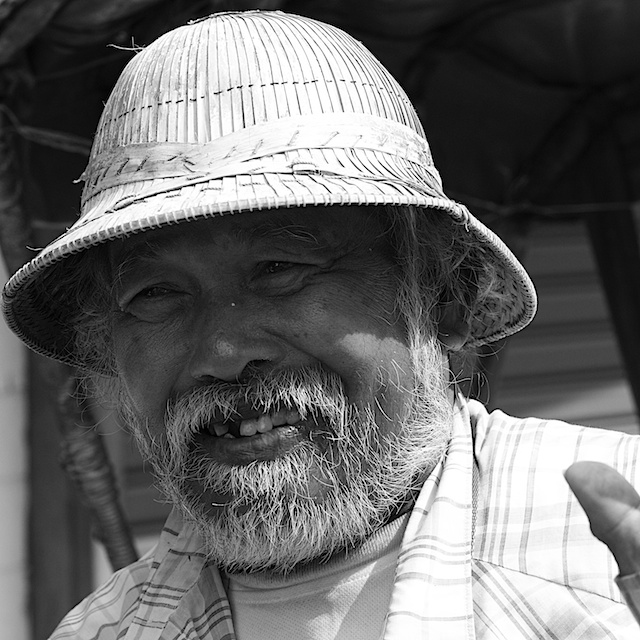 Apple has been busy of late and this week (yesterday) the latest quarterly figures were announced. I am writing this a few days before: the basic results are . . .
The Company posted quarterly revenue of $49.6 billion and quarterly net profit of $10.7 billion, or $1.85 per diluted share. These results compare to revenue of $37.4 billion and net profit of $7.7 billion, or $1.28 per diluted share, in the year-ago quarter. Gross margin was 39.7 percent compared to 39.4 percent in the year-ago quarter. International sales accounted for 64 percent of the quarter's revenue.
Apple's predictions and those of Wall Street suggested that this was expected to be another good quarter. Already reports have shown that Mac sales have increased by 16% in a shrinking PC market and that Apple takes the lion's share of profits for smartphone sales. The iPhone counts for 63% of total revenue.
Revenue in the US rose 15%, Europe 19%, China 112%, Japan 9%. International markets now account for 64% of revenue (Eric Jhonsa, Seeking Alpha)
Needless to say, the share price dropped as Apple's guidance for the next quarter (revenue between $49 billion and $51 billion) is weaker than some want.

In the middle of last week, Apple released updated iPods: iPod touch, iPod shuffle and the iPod nano. The iPod shuffle and the iPod nano are still basically the same and just have new colors. Apple Music songs cannot be copied to these devices.
The real change was to the iPod shuffle which is almost an iPhone without the SIM card feature. It now has the same 4-inch Retina display as the iPhone 5, 5s, and 5c along with Bluetooth 4.1 (the iPhone 6 has 4.0) and the same A8 series processor as the iPhone 6.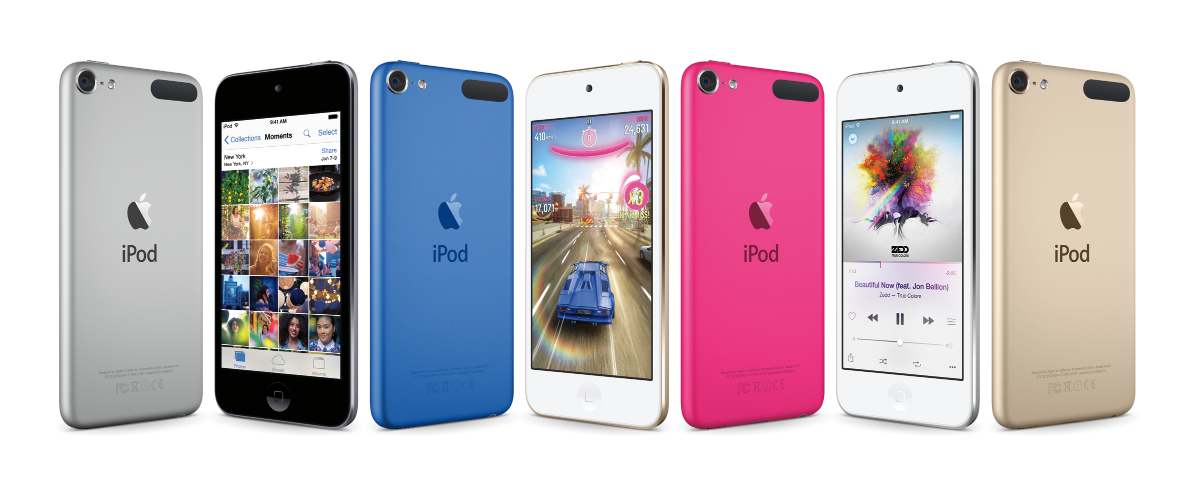 iPod touch colors - Image courtesy of Apple

Although it is under-clocked compared to the iPhone, it gives the iPod touch a considerable boost over the previous version. An iFixit teardown (recommended reading) also shows that it has an 8 MP, 1080p iSight camera with ƒ/2.4 aperture and 1.2 MP. There is no touch sensor on the Home button.
Other improvements include a slightly larger battery - which Apple claims will give up to 40 hours of music - and an increase in memory from 512 GB to 1 GB. There are new colors too and the iPod touch comes in space gray, silver, gold, blue and pink as well as a (Product)Red version.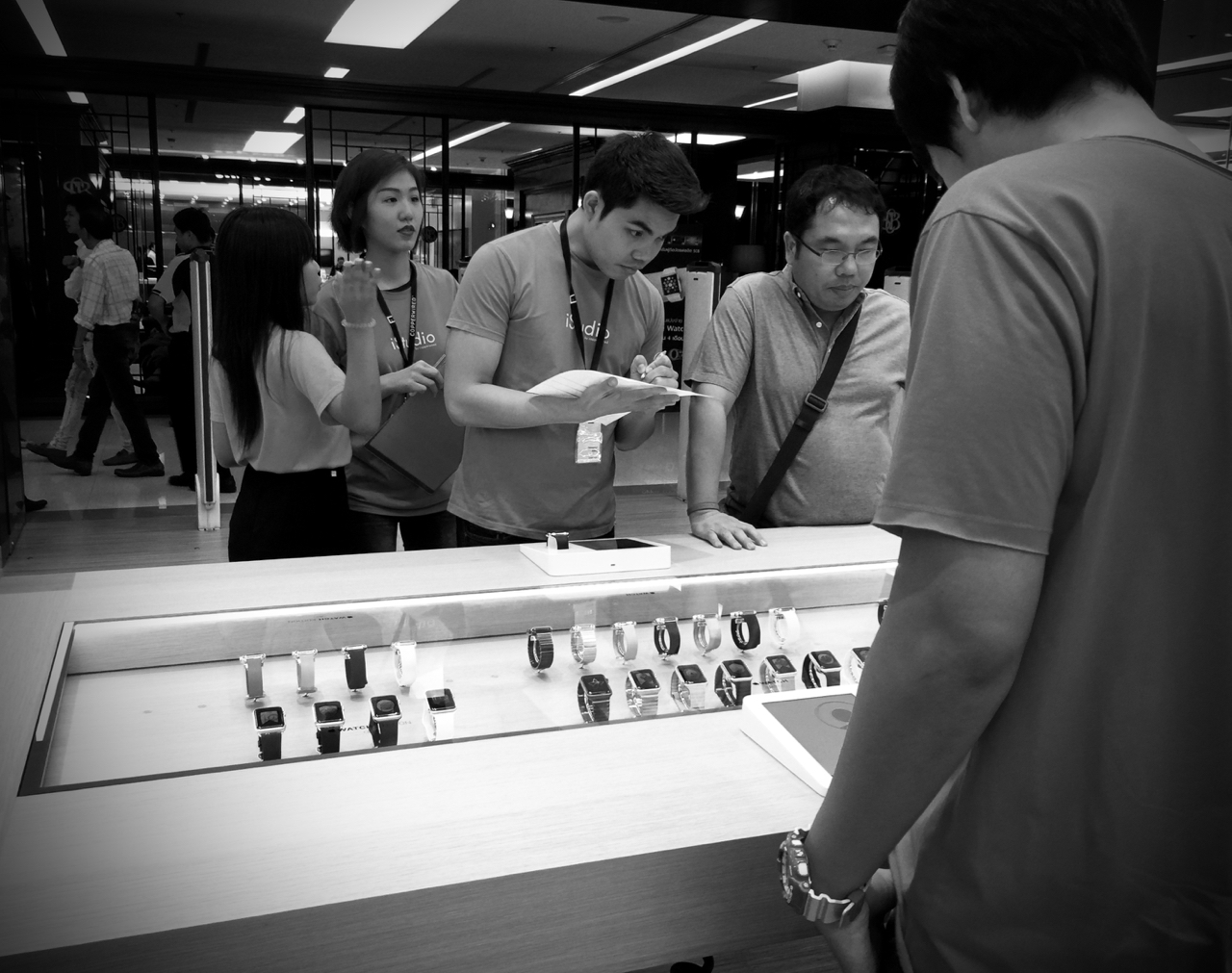 Apple Watch - iStudio Demonstrations

Thailand now has the Apple Watch. I walked past the iStudio in Siam Paragon on Thursday and saw an empty table all ready for its arrival. The buttons on the Apple Store pages went live early Friday morning, so online purchases could be made.
When I wandered past the iStudio in Siam Paragon just after lunch on Sunday, hoping to take some photographs, I was dragged in by some of the Apple-connected persons I know and tried on a couple of the Edition devices. These are way out of my price range of course, but 50% of the allocation of these gold watches have already gone. The other Apple Watch versions also sold out, with only a few 38mm watches left in Thailand. Users ordering online are already being given a 23 July delivery date. For the technically-minded, there is an excellent (if lengthy) review of the device by Joshua Ho and Brandon Chester on the AnandTech site.

Apple is unlikely to announce any figures for the Watch, instead it is thought these will be included with a separare category along with iPod, Apple TV, Beats headphones and speakers. There was some confusion last week when a survey company, citing incomplete data, led many to believe that the Apple Watch was dying. We have seen this before with Macs, iPhones, iPads and Apple itself.
One swallow does not make a summer and the figures from Slice Intelligence (US sales only) did not hold up under analysis. Several commentators have been critical the way this was misinterpreted by some sources. The data only covered online sales in the US. It did not include sales from Australia, China or Europe. Reports cite the in-store success of the product. Customers prefer to try on the watch they intend to buy and enjoy the experience of a one-on-one demonstration.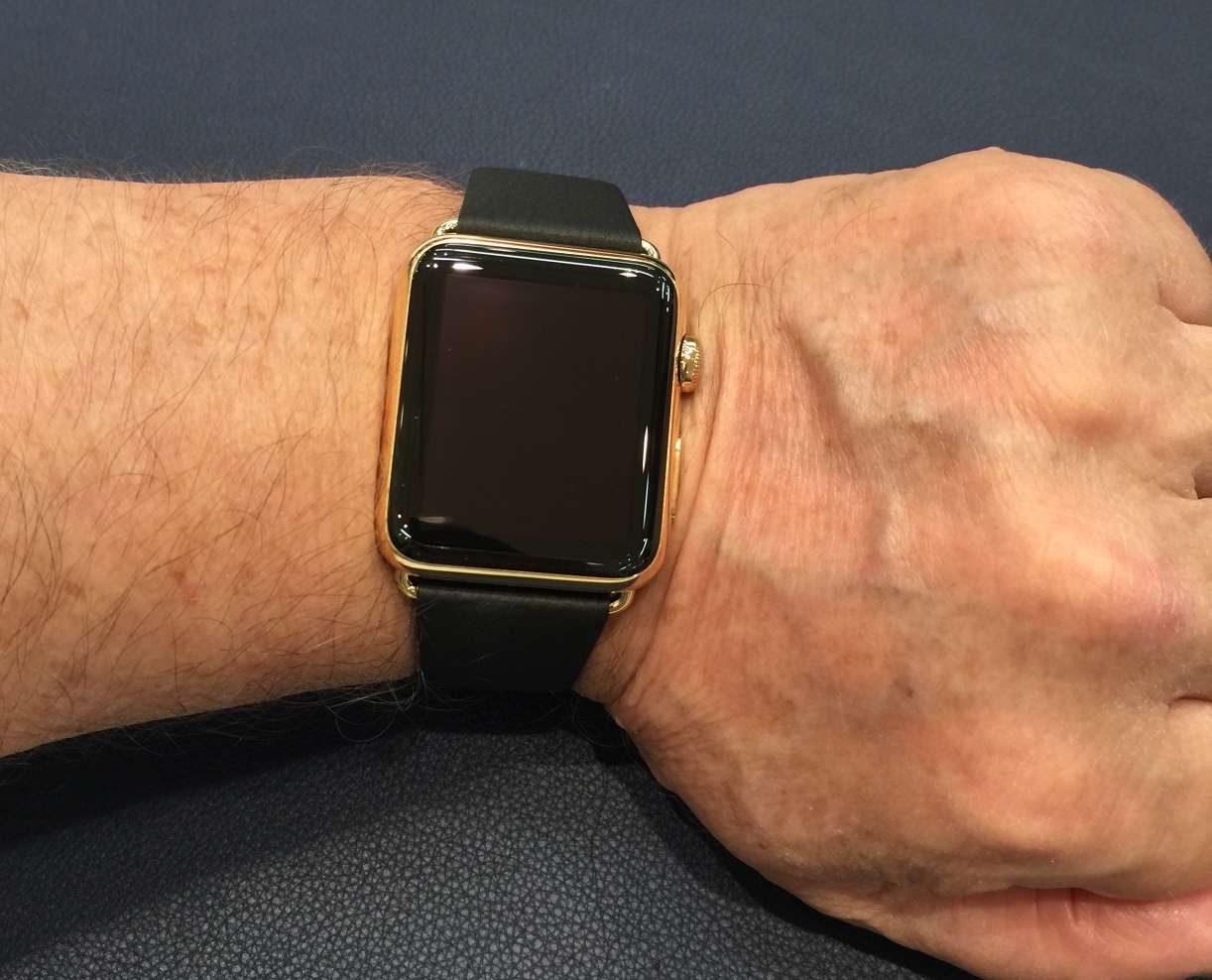 iStudio Demonstration: Apple Watch Edition; My Wrist

I will not be buying an Apple Watch just yet. I would rather like one of course and the creaky credit card could just take the strain, but I just had a replacement iPhone 6 arrive. My own 128 GB iPhone 6 started misbehaving (I have detailed this on my site) with an unusual effect: a blue screen on an Apple product.
A trip to a local iServe (not True as I had bought it from the online Apple store) revealed that the problem was the "main board". When I have reinstalled all the data on the replacement device, I will think about an Apple Watch as the two need to be linked.
In the meantime, I have switched to the iPhone 6 Plus. While I was reluctant to go for this when these were first released, a couple of weeks using it as my main phone have made me think again. I was enjoying using the iPhone 6 Plus as a photographic device, but expanding the ways I use it have me wondering if my original choice of the iPhone 6 was right.
It is not quite as bulky as I had imagined, although there are a couple of shirt pockets it will not go in to. I like to use these pockets when in a taxi or on BTS so that I can access the phone easily. With less space on this iPhone, I am using Apple Music radio while on the go which works well enough with carrier signals (3G and 4G) here.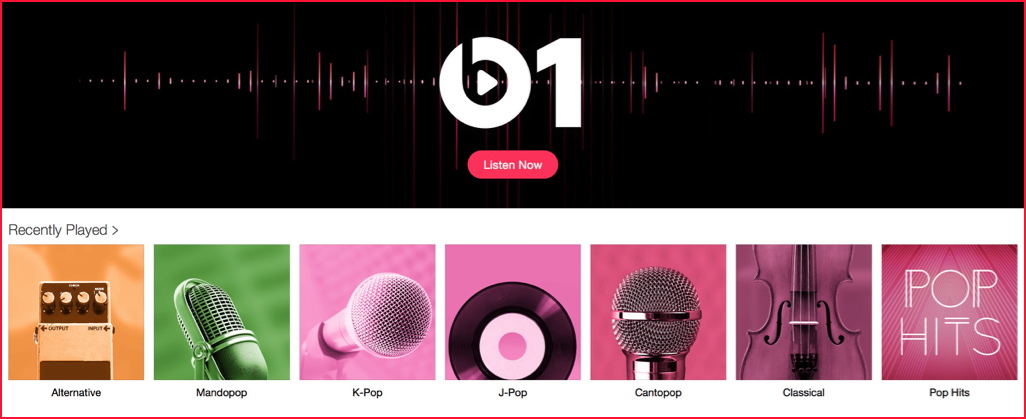 See also:
Graham K. Rogers teaches at the Faculty of Engineering, Mahidol University in Thailand where he is also Assistant Dean. He wrote in the Bangkok Post, Database supplement on IT subjects. For the last seven years of Database he wrote a column on Apple and Macs. He is now continuing that in the Bangkok Post supplement, Life.