By Graham K. Rogers
---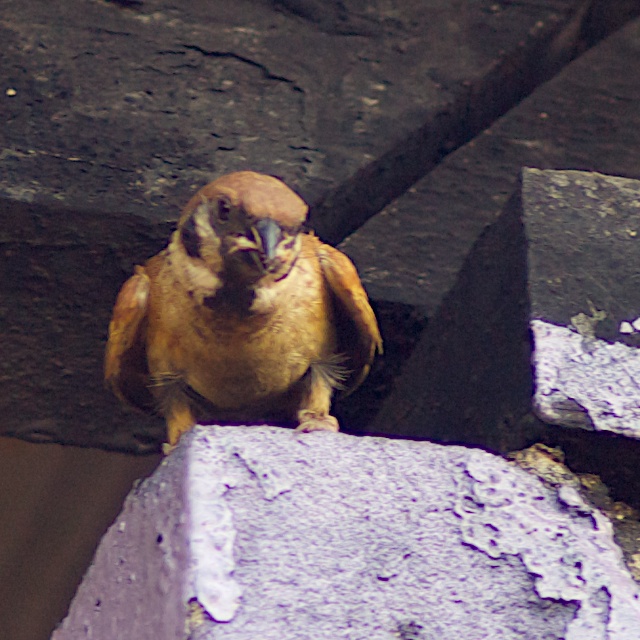 Occasionally, readers of the eXtensions site tell me that they have had problems connecting. Usually, the problem is short-lived and after a check with the hosting service to make sure all is up and running, I carry on as before.
This week I had an unusual message from a regular reader who sent me a screen-shot of a note that he saw while trying to access the eXtensions current articles contents page. He was connected to the internet at the airport in Denver, CO, using United Airlines Guest wifi login. According to the panel displayed, the page was blocked because it was in the United blacklist category.
I am aghast. Dismayed. Disturbed. Shocked. Why on earth would a site that generally discusses Apple products (a US company of course), with the occasional foray into ethics, along with a fair amount of travel information (including photography) around Thailand, fall into a blacklist category.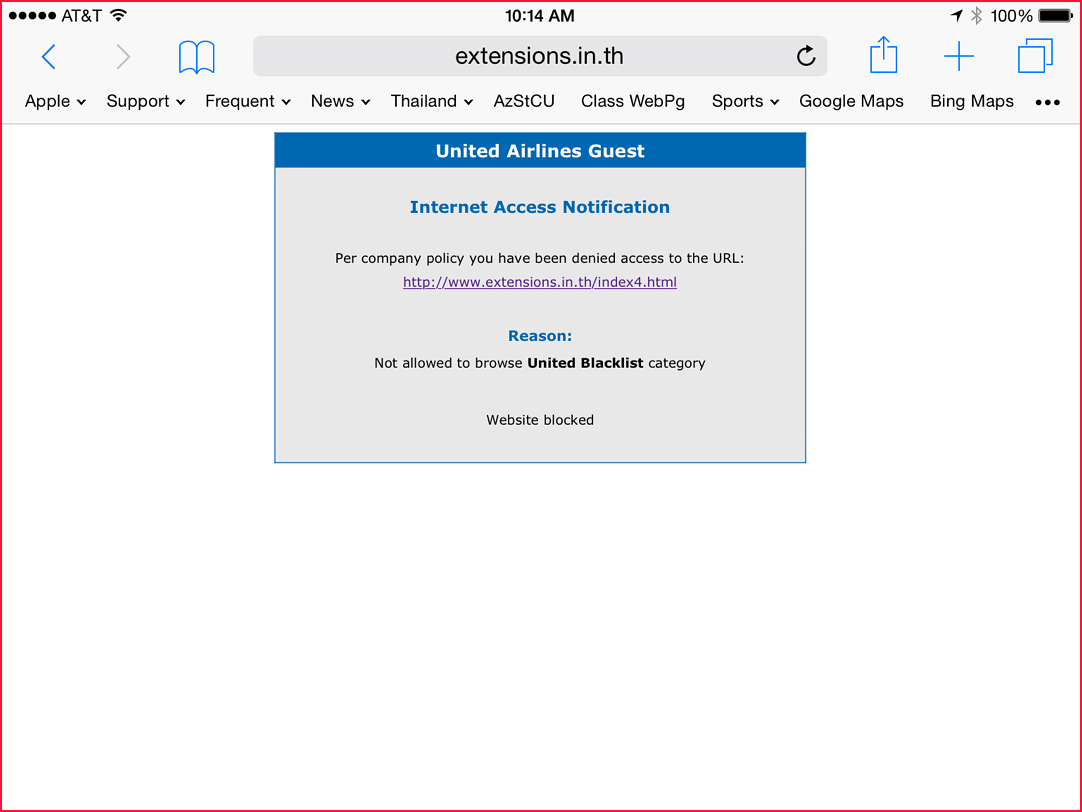 I checked with my hosting service but the site and IP number were not blocked as far as their abilities to check can ascertain. I have had a look at the site and there are no wayward folders or code (other than that provided by Google or PayPal) that might upset United. I wondered if United has a jaundiced view of traffic from this part of the world. The likelihood is that any connection hops at least via Singapore and Hong Kong before it jumps over the Pacific Ocean and everyone knows that Asians cannot be trusted.
I may have been right as a Bloomberg report from Michael Riley and Jordan Robertson links the Chinese hackers who attacked the US to a breach at United Airlines. The Chinese deny responsibility for any such attack. Well, they would, wouldn't they?
The article also tells us that "United spokesman [Luke] Punzenberger said the company remains "vigilant in protecting against unauthorized access" and is focused on protecting its customers' personal information." That vigilance may be understandably a little heavy at the moment and anything east of Carmel is seen as an unacceptable risk.

I have written to United Airlines in an attempt to find out why eXtensions has been blacklisted (and perhaps have it removed), but thus far there has been no reply. I guess I will not be holding my breath.
Graham K. Rogers teaches at the Faculty of Engineering, Mahidol University in Thailand. He wrote in the Bangkok Post, Database supplement on IT subjects. For the last seven years of Database he wrote a column on Apple and Macs. He is now continuing that in the Bangkok Post supplement, Life.