By Graham K. Rogers
---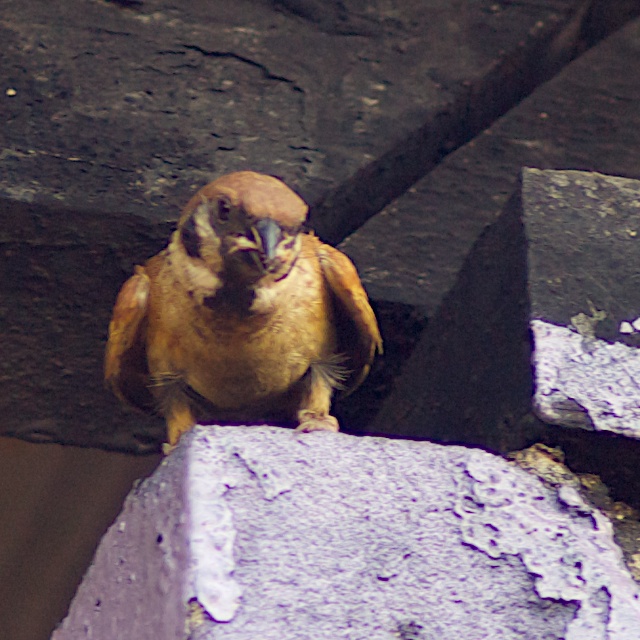 In about 12 hours we will be treated to the next installment of Apple's finances. As a significant prelude to the Quarterly figures from Cupertino, it was revealed yesterday that IBM saw a significant fall in its revenues for the period. In 1983 (when the Ridley Scott "1984" video was released), Big Blue was seen as the enemy. Microsoft was not established until 1975 so did not even figure into the equation at that time.

As part of the run-down to the announcement - at 5pm Eastern Time Tuesday (05:00 Bangkok), after the markets have closed - there is much speculation about what Apple will announce at the event, particularly with regard to the Apple Watch, although the iPhone numbers are likely to excel.
Commentators rarely listen to what they are told, particularly when it comes to Apple. Tim Cook has said that the figures for this device will be bundled in with other items, deliberately to avoid panic comments. Not that this has stopped the usual pundits, whose estimates of the numbers sold range from around just under 3 million up to 6 million. As he often does with speculative figures, Philip Elmer-DeWitt on Fortune, has collected the numbers and averaged the estimates from the 27 analysts in the list to give an estimate of 4.07 million Apple Watches sold. Bear in mind that of the 27, on whose predictions people may hazard their life savings, most are wrong.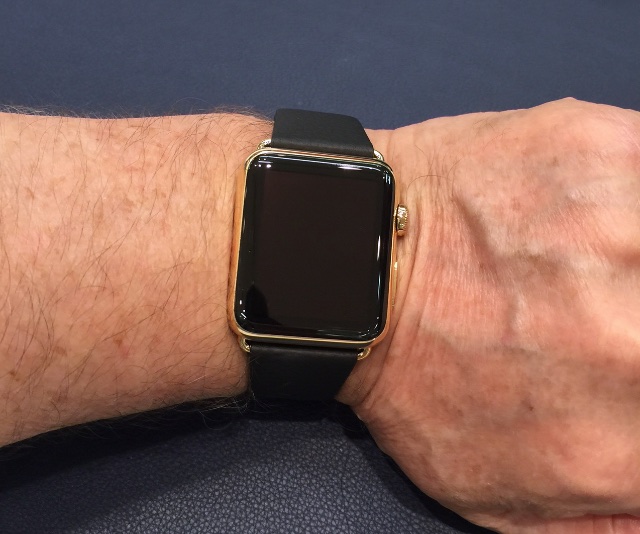 In the BBC prequel, James Coomarasamy, was looking through the wrong end of a telescope when he asked the Business reporter how the company was doing after the death of Steve Jobs (5 October 2011): had there been any changes, he wondered. The Business correspondent, keen to pander to this, suggested that Apple - the largest company in the World, she said - was doing so-so under Tim Cook and that the Watch was the first new product under his guidance. Beware Greeks bearing gifts, eh?
Some guiding facts have been available to those who pay attention and do not seek to grab headlines (for good or bad). Apple's own, traditionally-conservative guidance as outlined in the Q2 2015 report, suggested that revenue is expected to be between $46 billion and $48 billion with operating expenses between $5.65 billion and $5.75 billion.
Earlier this month, International Data Corporation (IDC) reported that in a declining PC market, sales of Apple Macintosh computers had seen a growth of 16.1% worldwide. A few days later, it was reported that despite only having a 20% market share, iPhone sales were taking 92% of the profits in the smartphone sector, with Samsung now a distant second with 15%. The mathematical discrepancy is because most handset makers in this group make a loss.

What many analysts often miss is that the US market no longer holds the same significance within Apple's figures as it did before. In Q2, international sales accounted for 69 percent of the revenue. China is the major driver, but other Asia-Pacific countries are also showing excellent growth. Privately, local officials expressed considerable satisfaction with the sales in Thailand in recent times; and even countries like S. Korea and Japan which may have shied away from US products a few years ago are now keen to buy what Apple offers, particularly the iPhone.
As a result of these good signs, some analysts are aiming their predictions (Roger Fingas, AppleInsider) slightly higher than Apple's guidance at $50 billion. Not all are convinced, however, with Alistair Charlton on International Business Times suggesting the figures will be hit by "lacklustre Apple Watch sales" something about which he can know nothing, but again rolls out the largely-discredited figures from Slice Intelligence that only took data from online sales in the USA. This selection of analysts quoted estimate revenues of over $50 billion, with a highest guess of $52.5 billion.
Business Insider's Jay Yarrow calls this Apple's Fiscal Q2 when everyone else, including Apple, refers to this period as Q3. However, some predictive maths tells us that last quarter, the "Other" category brought in some $1.7 billion so it may be possible to estimate Apple Watch sales from that. This is a slightly muddy method as even within the Watch category, Apple is not breaking down the different models or straps (some will buy more than one), so using an average figure of $500 is likely to be inaccurate: close, perhaps, to the nearest quarter million sold.

My own ideas place the revenue close to Apple's upper levels of guidance. If the figure were to be exceeded significantly, Apple would need to make an 8-K filing with the Securities Exchange Commission as it did around 18 months ago when iPhone sales exceeded initial expectations and another $3 billion revenue was generated. In the absence of such a filing, the high guesses of $52.5 billion are unlikely.
Graham K. Rogers teaches at the Faculty of Engineering, Mahidol University in Thailand where he is also Assistant Dean. He wrote in the Bangkok Post, Database supplement on IT subjects. For the last seven years of Database he wrote a column on Apple and Macs. He is now continuing that in the Bangkok Post supplement, Life.