By Graham K. Rogers
---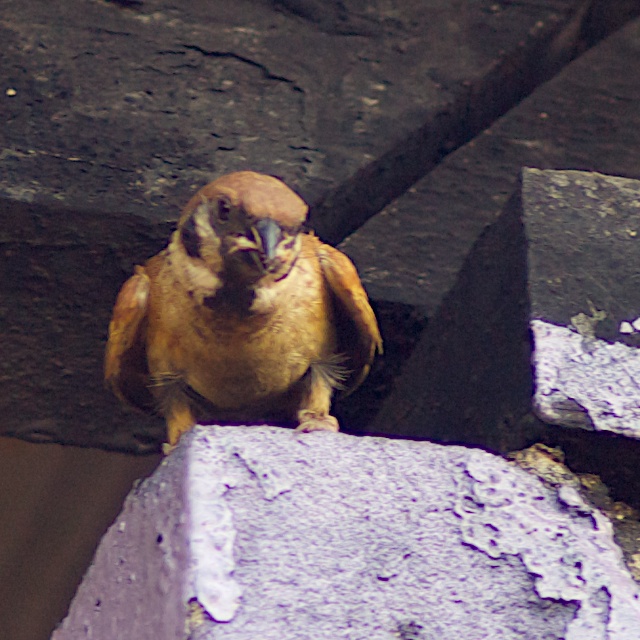 I am a firm believer in using high-quality DSLR cameras, but it is increasingly obvious that some excellent output can be had from Apple iPhones (and like devices). I have recently been concentrating on using the iPhone 6 and iPhone 6 Plus to see how I can push the cameras and work with the software; including apps I have installed. I use the editing features available in Apple's Photos on iOS devices more and more. At home I expect to use Photos and perhaps Aperture for some editing, with occasional input from Graphic Converter. I have other applications I may try from time to time.
For work on the road I use Photos on the iPhone: Crop and the image-adjustments of Light, Color and B & W do a fairly good job: who needs Photoshop?

Each of the image adjustment sections has a basic change feature, using mini images of the photo being edited. Sliding the finger (or in my case, thumb) left and right allows a user to view a good approximation of changes to the image.

With the selection of images from a camera Burst shot, the probable best images are marked with a grey dot. A similar dot - although available for a different purpose - can be seen when sliding the mini images left and right. This allows the user to see the original settings and easily return the image to that state. There is a slight visible snap as it returns to that exact spot.
The same grey spot is visible when the more specific adjustments sliders are used. In Light these are Exposure, Highlights, Shadows, Brightness, Contrast and Black Point. Even when editing is finished, these grey spots remain, indicating the original state for each setting changed.

This is not exactly the same with B&W as the moment the image sliders or settings are touched, the photo is monochrome, so the only option appears to be Cancel, which will allow the user to Discard all changes.

This seems one more (nice) little touch to make editing images easier and less of a risk.
Graham K. Rogers teaches at the Faculty of Engineering, Mahidol University in Thailand where he is also Assistant Dean. He wrote in the Bangkok Post, Database supplement on IT subjects. For the last seven years of Database he wrote a column on Apple and Macs. He is now continuing that in the Bangkok Post supplement, Life.