By Graham K. Rogers
---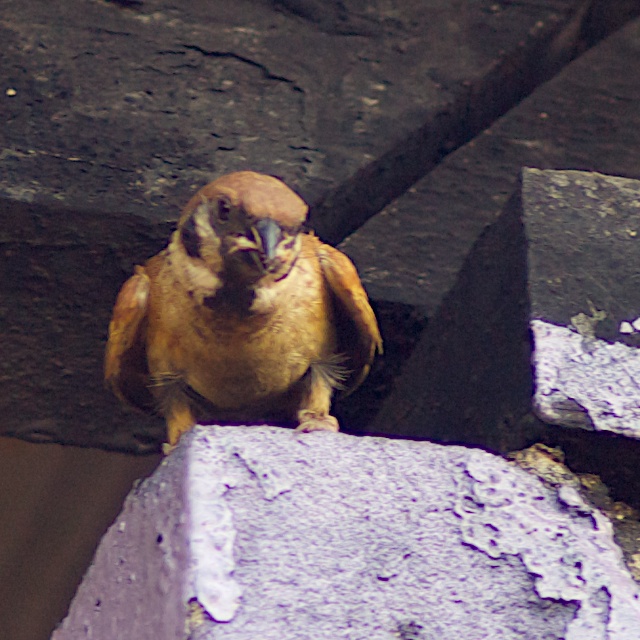 Many will know that the irascible Jeremy Clarkson was sacked by the BBC after he punched a BBC producer: not the first of Clarkson's transgressions. I found him contradictory, at times offensive, opinionated, but above-all he and his team were first class entertainers.

There was much speculation about whether the BBC would continue with Top Gear, especially after Clarkson's colleagues decided not to renew their contracts. Bravo to them for solidarity (although I am sure they know which side their bread is buttered). In the end, the favourite, Chris Evans, was named as Clarkson's successor, but his enthusiasm for cars may not be enough. In the meantime, even more has been written on what Clarkson, James May and Richard Hammond will do: top of the rumours pile seem to be Netflix and ITV.
Update: it was announced over the weekend that it would be Netflix. For more information see, "Jeremy Clarkson set to return as host of new Netflix motoring show" (John Glenday, The Drum).
Earlier today, I spotted an article on Jalopnik by sniffpetrol who is (or was) Top Gear script editor Richard Porter. He also walked out with Clarkson, Hammond and May. "How We Made Top Gear" is a lesson on the creative processes that went into an episode of Top Gear. A number of points came out of this that reminded me of the professionalism shown by others, especially Apple and its events. I was also reminded of a poem by W. B. Yeats: Adam's Curse.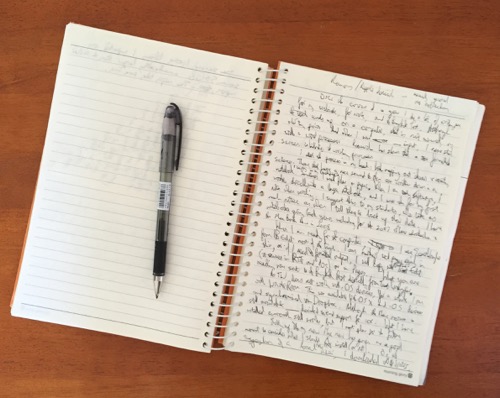 I started to write this while waiting for the Moto GP at Assen to start. Hunting for the channel, I came across an episode of Top Gear with Clarkson driving a Skoda Yeti while a helicopter lands on the roof. Despite the absurdity of this (and many of the events in Top Gear are unrealistic) it is above all, entertaining.
Being entertaining is not luck. A stand up comedian has a quick wit and an ability to deliver quick-fire responses; a good actor rehearses; musicians practice; writers edit and rewrite over and over. Yet all deliver output which seem so natural and unstrained that they seem somehow gifted magically.
As it has been with the presentations of Steve Jobs and the current Apple event star, Craig Federighi. Both presented (in different styles) in ways which seem so relaxed that the output belies the weeks of rehearsals. Jobs prepared in a theater hired for the purpose, with a critical audience making comments on the delivery until it was smooth and effortless. Federighi knows his products so well that he is able to veer off-script from time to time; but analyse one of those presentations and they are perfect: to the minute. The iPad appeared on-screen, for example, exactly 9 minutes into Steve Jobs' 2010 presentation.

The whole text from sniffpetrol is a fascinating examination of the way a group of creative people work together in a seemingly random way to come up with quality output, in this case a TV program. A couple of points leaped off the page while I was reading the article. The first was Clarkson's ability to type fast and create immediately usable material:
His ungainly typing style disguised his immense ability as the fastest writer I've ever worked with, rapidly producing first draft words that were sharper, tighter and funnier than most word jockeys could manage after 20 attempts.
And again, he confirms the hard work behind the show with a side reference to Clarkson's own strong focus on the subject matter,
Top Gear might sometimes have seemed like a big, freewheeling, slobbery, shambolic mess but you'd be amazed at the attention to detail.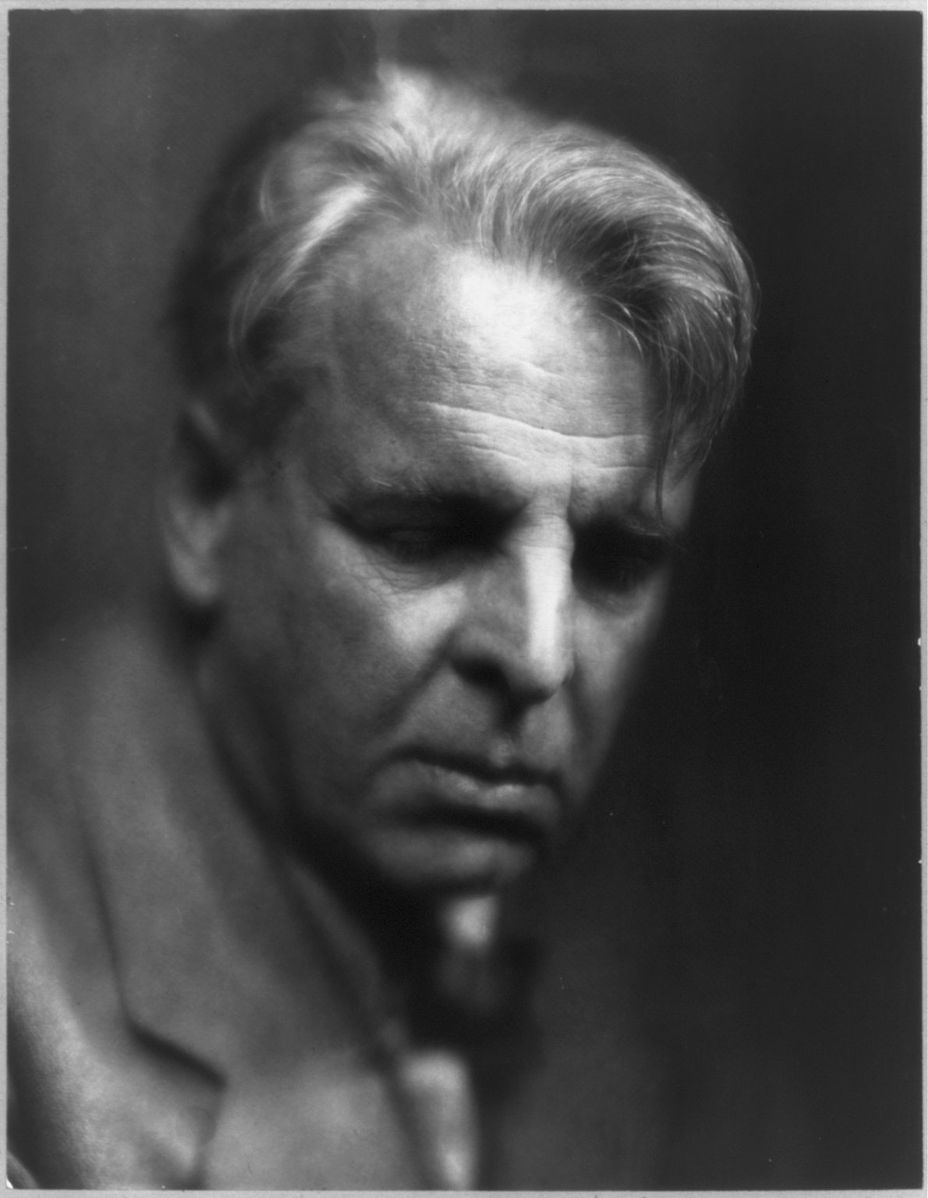 It was labour that was Adam's curse (not Eve): leaving Eden, mankind was forever condemned to work to survive. Yet in many poems - Shakespeare, Yeats, Whitman - the lines are so natural that they appear to have fallen from the sky. As any writer will know,
. . . A line will take us hours maybe;
Yet if it does not seem a moment's thought,
Our stitching and unstitching has been naught.

Flaubert (among many other writers) also recognised this need for naturalness in writing: "A good sentence in prose . . . should be like a good line in poetry, unchangeable, as rhythmic, as sonorous." He rewrote his works over and over; and was rumoured to take a day just to edit a couple of pages of Madame Bovary.

Both the new BBC team under Chris Evans and the Clarkson-led team have unenviable tasks. Fans of Top Gear not just in the UK but in the many other countries the BBC has sold it to - the Corporation's biggest money-spinner - watch the program not only for the exotic cars, but precisely because of the way the team interact with each other. If the BBC keeps the same format (including The Stig) some will take a look at Chris Evans' opening gambit and will be affected by the "This is not Clarkson" syndrome. Change is just as dangerous of course: viewers knew exactly what they were getting, in a random way, and will want the same.
An equally dangerous gamble is being made by Clarkson, Hammond and May. A move to either of the favourites (Netflix or ITV) will risk losing several countries where the program is currently available. This may affect any Netflix affiliation more. The format is critical too. Like Chris Evans' team, staying the same runs a risk. In the same way a new format has an equal risk: as with the BBC, viewers like what they know.
The chemistry within the team will help considerably; and so will their attention to detail.
Graham K. Rogers teaches at the Faculty of Engineering, Mahidol University in Thailand where he is also Assistant Dean. He wrote in the Bangkok Post, Database supplement on IT subjects. For the last seven years of Database he wrote a column on Apple and Macs. He is now continuing that in the Bangkok Post supplement, Life.