By Graham K. Rogers
---

I am just starting a new course for students and will use pretty much the same materials as when I have previously taught the subject, with updates and new items as required. As the structure of the course is sound, I copy the folder from the previous time it was taught, then edit, add, adapt as needed.
Apple's folders in OS X are a fairly drab blue, so for some of those I need to stand out and be identified more easily, I change the folder icon and hence the folder display style. For years, my favourites have been a set that I originally downloaded before OS X existed all with Andy Warhol themes, including Marilyn Monroe, Chairman Mao and Campbell's Soup.


Last August, I looked at a Mac app called Folderol produced by the well-known writer and developer Erica Sadun. With this $3.99 application, users are able to customize their folders, using 7 basic pastel shades. Taking this further, the app also allows users to select their own colour preferences and to include images. These appear in a monochrome fashion, with the display depending on the colour selected.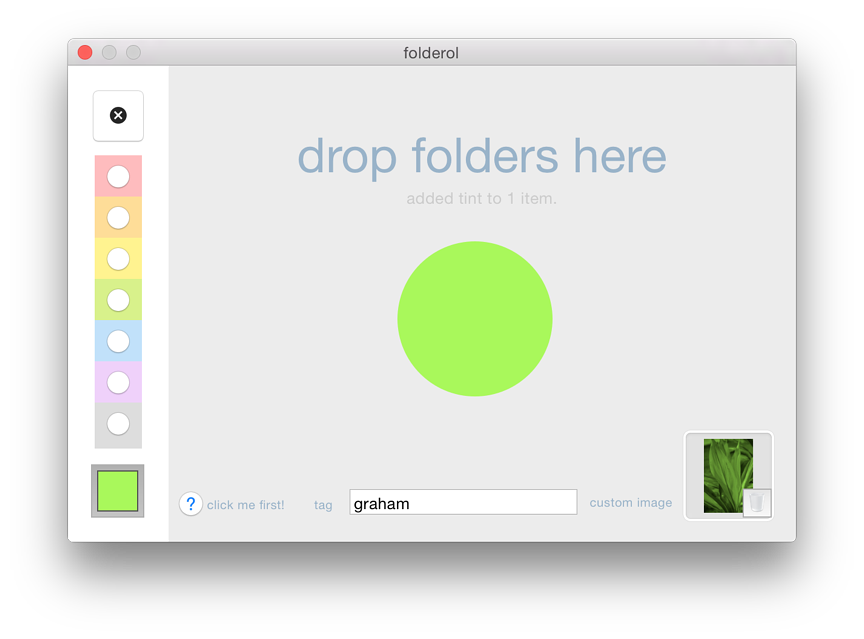 To make sure I was able to identify the folder for the new course easily, I started up Folderol and added one of my recent photographs to the mix. Dragging a RAW (NEF) image from the desktop into the image panel worked fine, albeit a little slowly with the original image size (19.8 MB).
As is the way with things, this morning, less than 24 hours after changing that folder, Folderol was updated in the Mac App Store and version 2.0 is now available.
Improvements listed are:
Enhanced image overlay
Optionally separates folder coloring from overlay coloring
Improved folder icon replacement
Better PDF reading and rendering
Pretty example pictures in the Help file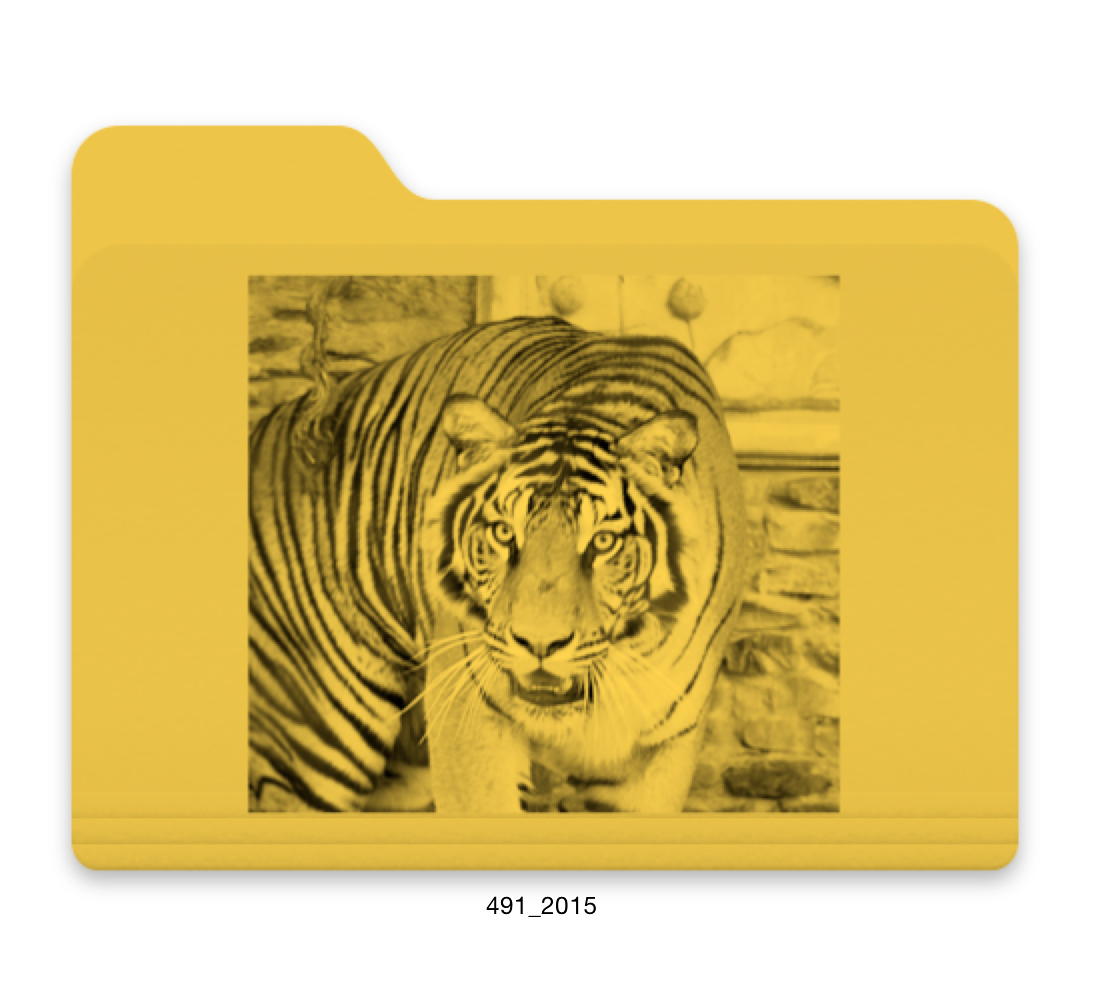 . . . and she exhorts users to read the Help. That is accessed using the "?" at bottom left of the working panel.

Although I had already adapted the folder yesterday, I did it again, changing the colour selection easily and dragging a photo straight out of Aperture. I was not able to drag any image out of Photos, but this is not unique to Folderol.
This utility is perfect for producing little customisation touches that allow a certain uniqueness to a user's installation.
Graham K. Rogers teaches at the Faculty of Engineering, Mahidol University in Thailand where he is also Assistant Dean. He wrote in the Bangkok Post, Database supplement on IT subjects. For the last seven years of Database he wrote a column on Apple and Macs. He is now continuing that in the Bangkok Post supplement, Life.