By Graham K. Rogers
---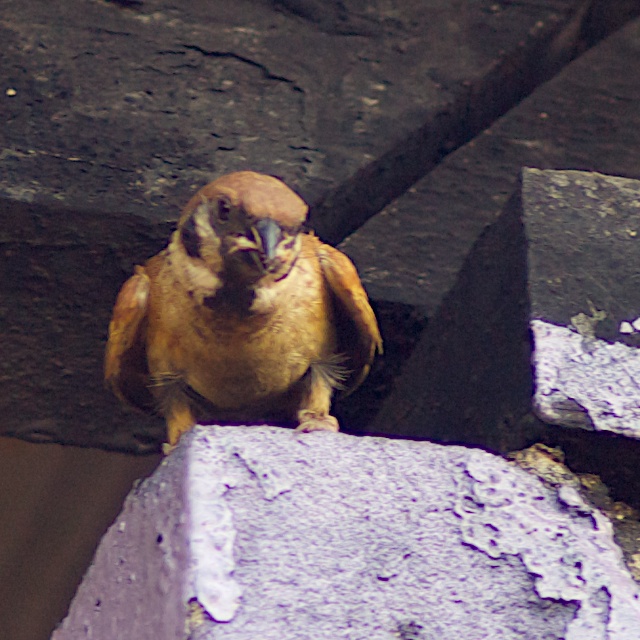 Updates to both OS X and iOS were released on Wednesday evening (Thai time) with some expected changes to the installations, especially the release of Photos. This will replace iPhoto on a Mac, but will be hard pushed to take the place of Aperture.

With a couple of updates to beta releases reported in the last week or so, it was expected that OS X 10.10.3 would be available around this time and I commented on this yesterday in my item on photo metadata for iOS devices. I had not expected that later the same day the update would be available. Along with it, came a new version of iOS: 8.3 was listed a short while later.
Just before I went to bed on Wednesday evening, some rumours that had appeared earlier in the day following an AP report, were confirmed and OS X, 10.10.3, was shown as ready for download in the Mac App Store. Owing to the lateness of the hour, I decided to leave this until the morning, when I also found that an iOS update was available. There are different iOS updates for the iPhone (12F70) and the other iOS devices (12F69). I suspect that the differences may be due to the release of the Apple Watch, which will work with the iPhone, but not the iPad (or iPod touch).
OS X, 10.10.3 is now build 14D131 and has some slight changes after the last beta. As is widely commented on elsewhere, this includes the new Photos application. Like others, I have been running this for a few weeks in beta releases of OS X.
As a long-time Aperture user, Photos is not going to be powerful enough for me in its initial form, but I have high hopes that Apple will extend its features (as with Final Cut before); and I am aware that some third-party developers will be incorporating features into their software to allow some integration. I am also keeping my fingers crossed for updated plug-ins to enhance productivity with Photos.
I am particularly keen to see new plugins for iWatermark Pro and Tonality Pro. There are also several other applications available for editing, including Graphic Converter, Pixelmator and the soon to be released Affinity Photo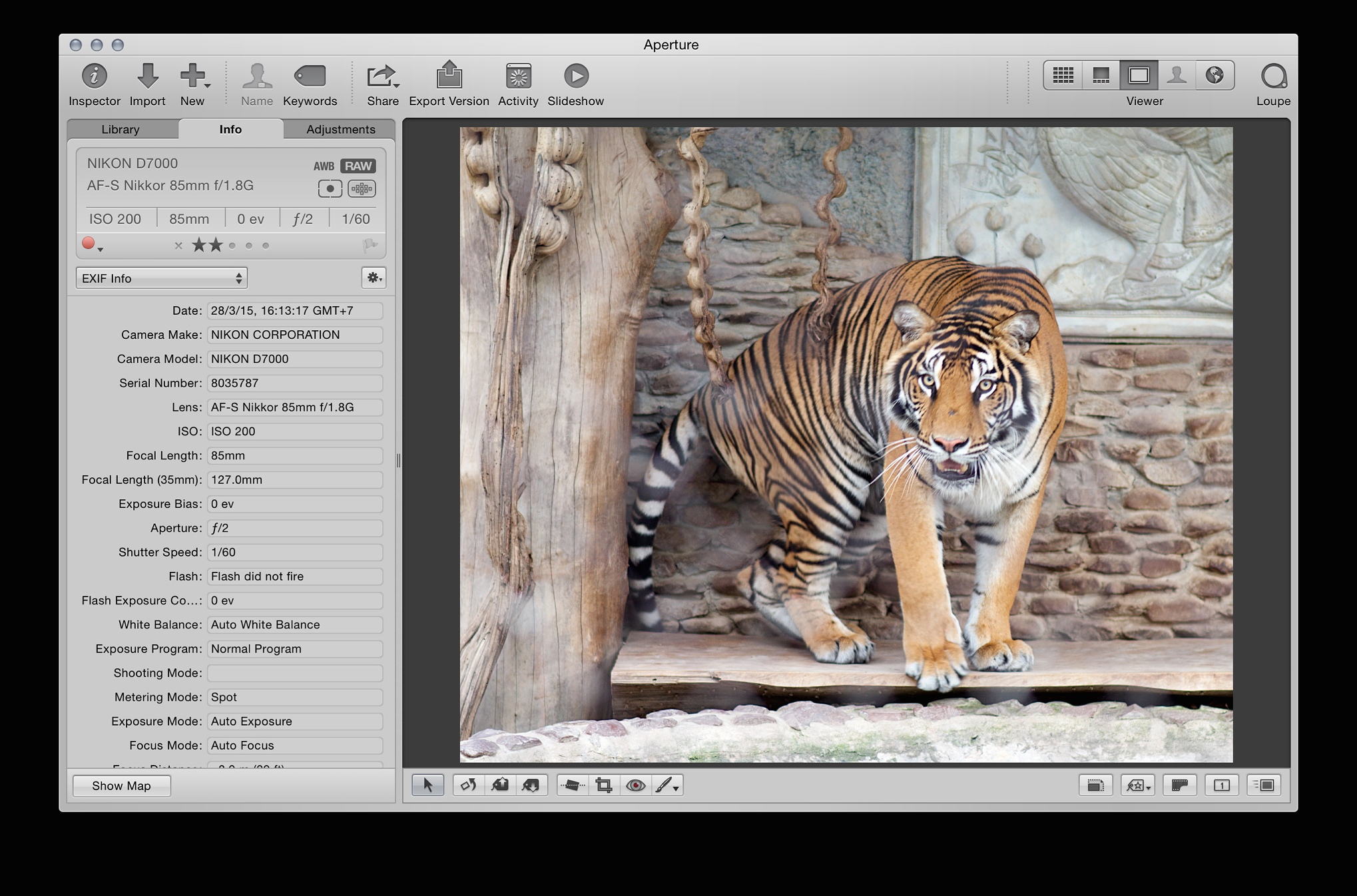 Those who already use iPhoto will have few problems in making the transition, especially if they are already using the Photos app on an iOS device. I am disappointed at this time that Apple has decided to cease development on Aperture and I have no intention of shifting to Adobe Lightroom: for Apple to suggest that is a turning of the back on Pro users.

As I was working on the Mac in the early morning, I started with the iOS updates. The iPad download took several minutes longer and the iPhone installation was complete before the iPad download was even verified. Both devices will need to be connected by cable to the Mac at sometime to re-establish Wi-Fi synchronisation.
The OS X update was in two parts: 10.10.3; and OS X Yosemite Recovery Update 1.0. The whole was shown as 2.02 GB and the Mac App Store reported a 25 minute download time. As ever this time period was compressed and stretched. In the end, the download took much longer than the projected 25 minutes, ending up closer to 45 minutes.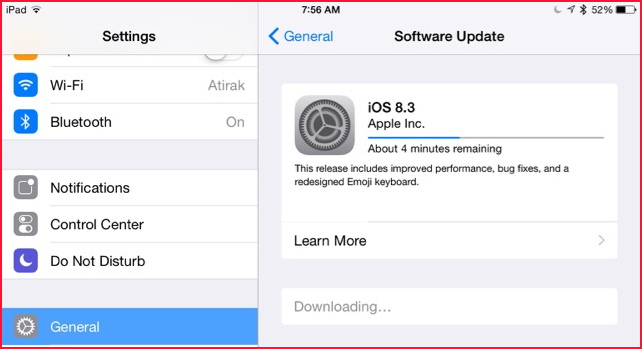 My strategy for Aperture and Photos is to use Aperture for as long as I can. I expect to integrate with Photos as the main organiser, then move to use of Aperture and third-party solutions for a range of editing options. Despite Aperture's initial function as workflow software, there are some sophisticated editing tools available to users, but the way Apple set these up, they are relatively easy to use.
Photos is simpler and the way an image can be edited with the sliding icons (also used in iOS) is brilliant. These are often all that is needed for much photo-enhancement, but there is access to more specific sliders (e.g. exposure, saturation, contrast), so more fine-tuning can be done. Crop is also simple to use, also following the iOS style and includes a simple straightening tool: better than the ones in Aperture or iPhoto.
One of the big changes is to the Photos Library with Apple pushing users to sign up for the iCloud Photo Library. For many this will be an easy step, but I know that Aperture users will not have the same access: images will be in Photos and any editing there will not be carried over to the Aperture versions (and vice versa). If I switch completely to Photos, I will be relegating Aperture to an editing app only. The PhotoStream feature works in Aperture and Photos currently, although once or twice the update to Photos versions has not been as fast as I would want. Aperture has also been known to be flaky with this.
One of the enhancements to OS X in the 10.10.3 release concerns Wi-Fi. I had hoped this was improved, but thus far I see little change. I have had a series of signal drops and channel changes going on since before 10.10.3. This includes slow connections when waking from sleep, switching from the faster 802.11ac to 802.11n for no obvious reason, and sometimes dropping the signal completely.
Most of these annoyances are quickly resolved by either disconnecting, then reconnecting; or by turning Wi-Fi Off, then On. For more persistent problems, counting to 30 and breathing slowly may work best.

The iCloud Photo Library (not available in Aperture) can store all photos in the cloud in the original format and at full resolution. There is a certain attractiveness to this. With the ability (for those brave enough) to free up much space on the computer. An option allows the photos to be in the cloud and on the computer.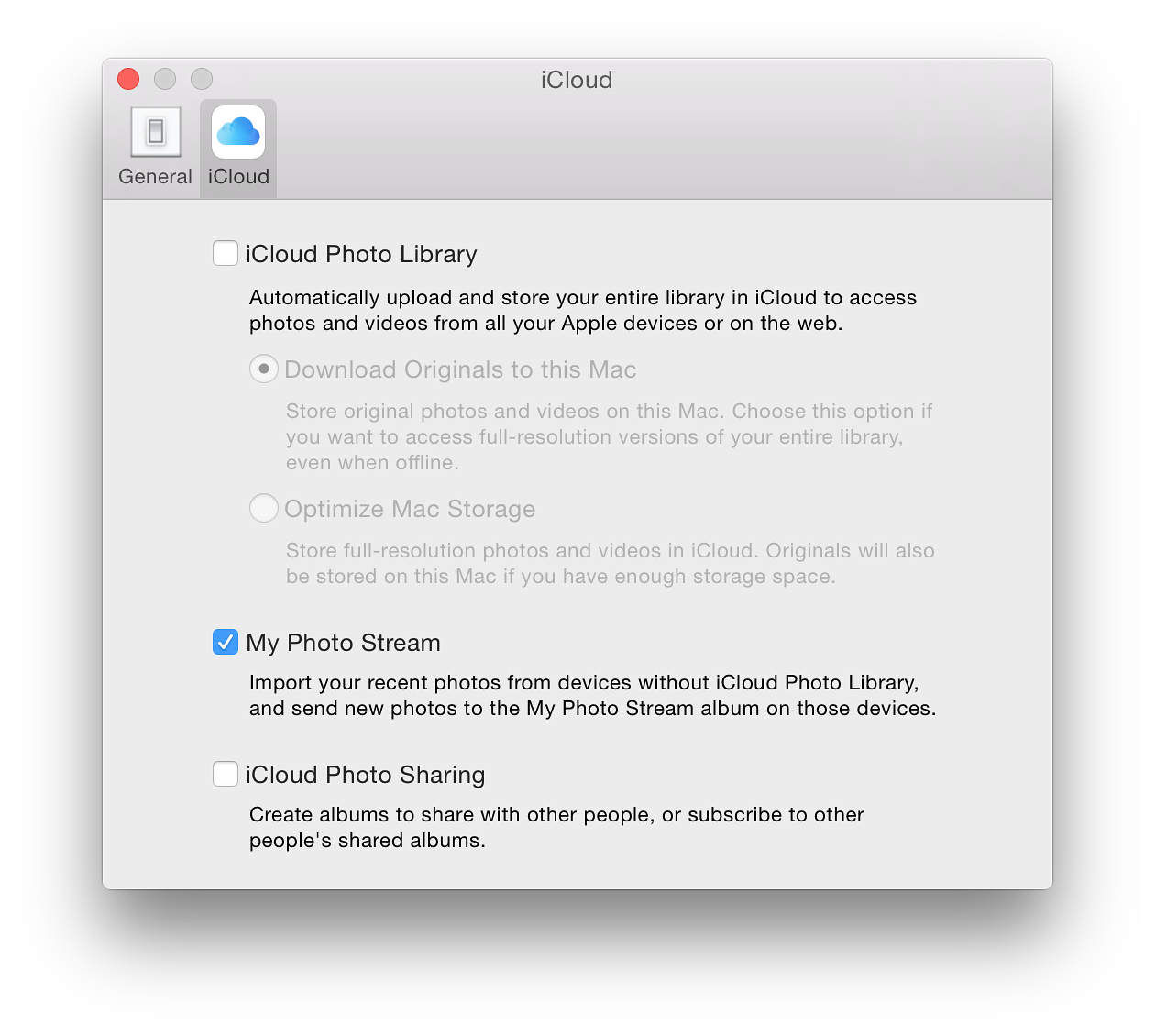 Later Macs (including the Mac Pro) come with relatively small SSD drives of 128 GB (although options allow larger drives), and Apple has been moving this way for a couple of years now: Wi-Fi use and synchronisation; nimble hard drives, plus external disks for data storage; plus the increased use of iCloud both for Apple and third-party applications.
A problem which is integral to the success of the strategy is the essential access to cloud solutions, whether they be from Apple, Google, Microsoft, Adobe or others. What works perfectly in the glass corridors of Silicon Valley may not function as efficiently in suburban Bangkok.
A project at the end of March involving USAID, Google, HP, Cisco in which some neat little HP Chromebooks were used, ground to a halt on a couple of occasions with the fluctuating internet connections. A few days before that, in rural Thailand, I experienced a weekend with no signals: the cloud is risky for those in some locations.
It was announced today that HP, who had pinned some of their future on the cloud have decided to cease all of their public cloud-based operations (Steven J. Vaughan-Nichols, ZDNet).

As ever, when setting up the Mac after an update, the Terms & Conditions for iCloud need to be acknowledged once again. Is it too much to ask that as well as a Thai version, English be made available too? The opposite occurs for some services (games) when there is only English and Thai users are left out in the cold.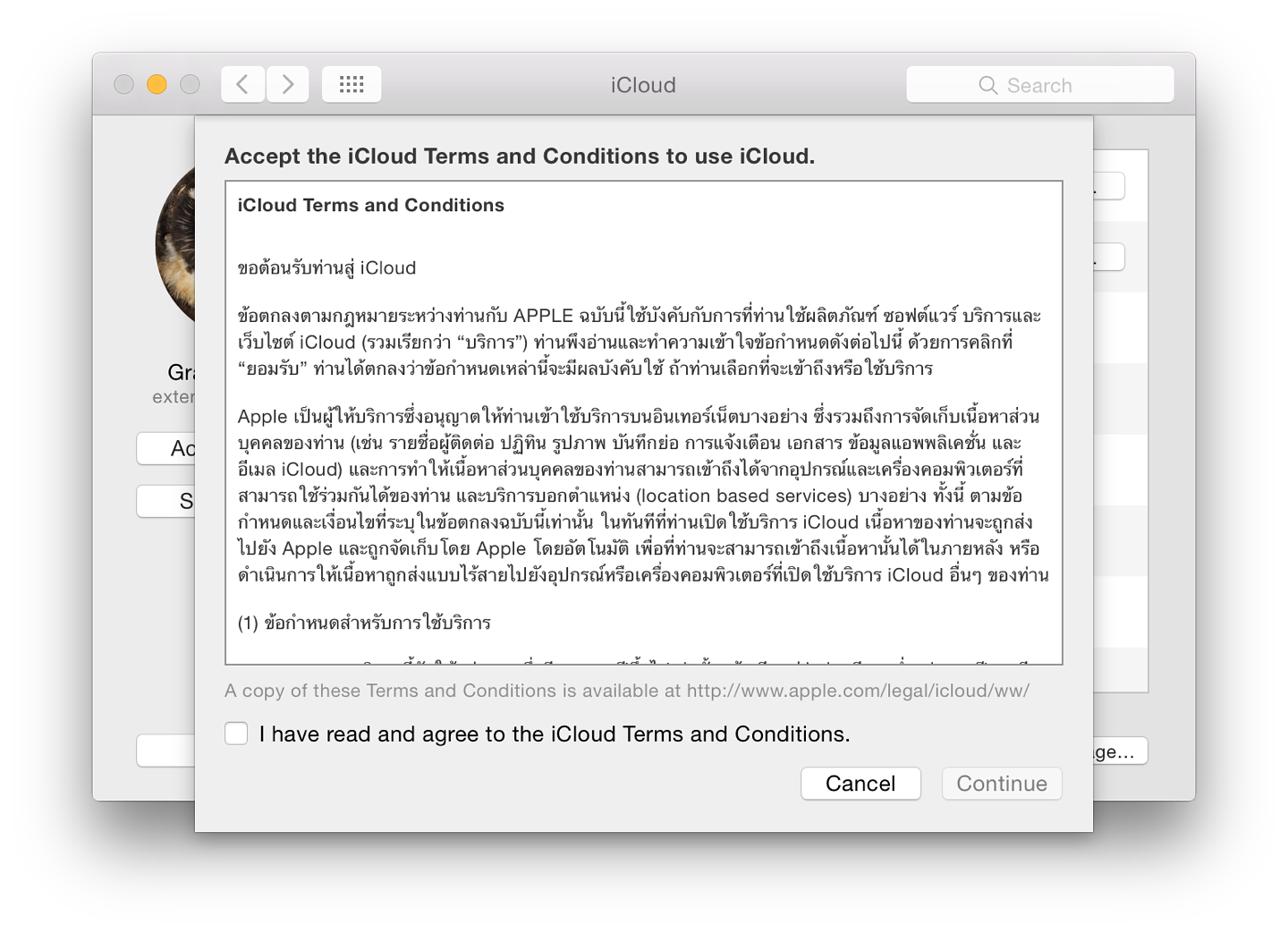 The Agreement panel had a (dead) link to the Terms & Conditions pages on the Apple Legal site, but when I tried the Thai icon there, again there was only the one language. I did eventually read the T&C using the Singapore link, which I presume is the same.

A comment from one of my students on Facebook had me look at Siri on the iPhone as this now has a Thai voice. I switched to Thai myself and tried a couple of questions, but the external links are still a little limited, so the responses in the main suggested the necessary sites were inaccessible. Note too that the dictation feature in OS X was improved considerably in the Yosemite release, so despite some feeling that Apple treats this as a backwater, they are dedicating some resources to the user experience here.

I did try a screenshot of Siri telling me the time in Thai, but that caused my first blue screen on an iPhone (ever) and a restart. Another request followed by a screenshot was not a problem, but the iPhone later went into a restart-blue screen-restart cycle. I force restarted the iPhone and then turned off the Thai Siri, reverting to the UK English option. This instability needs keeping an eye on.

Some points about Photos are not working for me right now, especially effective imports of images from the camera. I have this set up to take RAW and JPG versions. I usually discard the JPG when I import to Aperture, but there is no option for this in Photos. The library display shows the JPG and there is no easy way to switch to the RAW image for editing. The menu item to make the RAW image the main photo os currently greyed out, so the only way I could find to examine the RAW image (NEF) was via Export, which gave me both JPG and RAW versions.
Normal Export options are JPEG, TIFF and PNG, but Photos retains the unspecific Quality options of Low Medium High, Maximum; with the Size options of Small, MediumLarge and Full size, although there is a Custom setting which did allow me to specify either maximum Width, Height or Dimension in pixels (px).

It strikes me that Photos is something of a work in progress and I look forward to some of the updates as they are rolled out. As some of the features need a user of Aperture to bite the bullet in an all or nothing move, I will be creeping along with Aperture for a while yet (keeping my fingers crossed that Apple will relent), although I will try to embrace some of the options in Photos.
Graham K. Rogers teaches at the Faculty of Engineering, Mahidol University in Thailand where he is also Assistant Dean. He wrote in the Bangkok Post, Database supplement on IT subjects. For the last seven years of Database he wrote a column on Apple and Macs. He is now continuing that in the Bangkok Post supplement, Life.