By Graham K. Rogers
---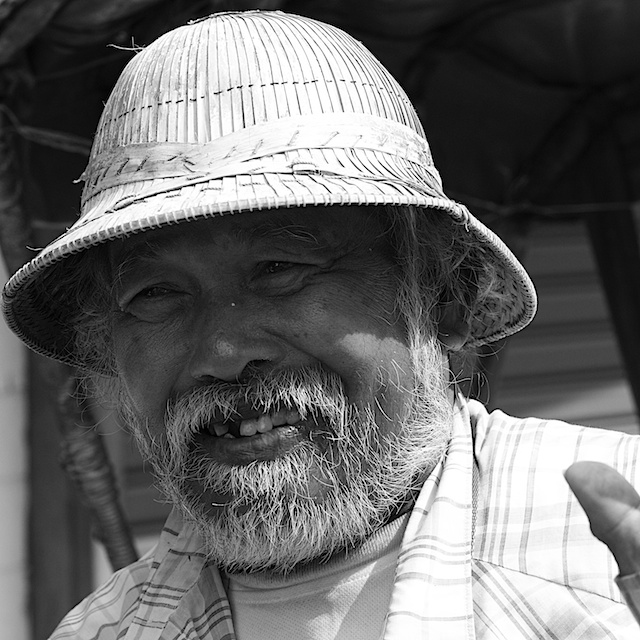 I have been quite happy with the 13" MacBook Pro I bought about 18 months ago. With its i5 processor, I had expected lower performance compared to my 15" MacBook Pro that had the i7 processor, but the 16 GB RAM and Solid State Drive (SSD) made up for this: it was faster in use. To put this in some context, the latest MacBook Pro really is twice as fast as the previous generation (Lucas Mearian, ComputerWorld).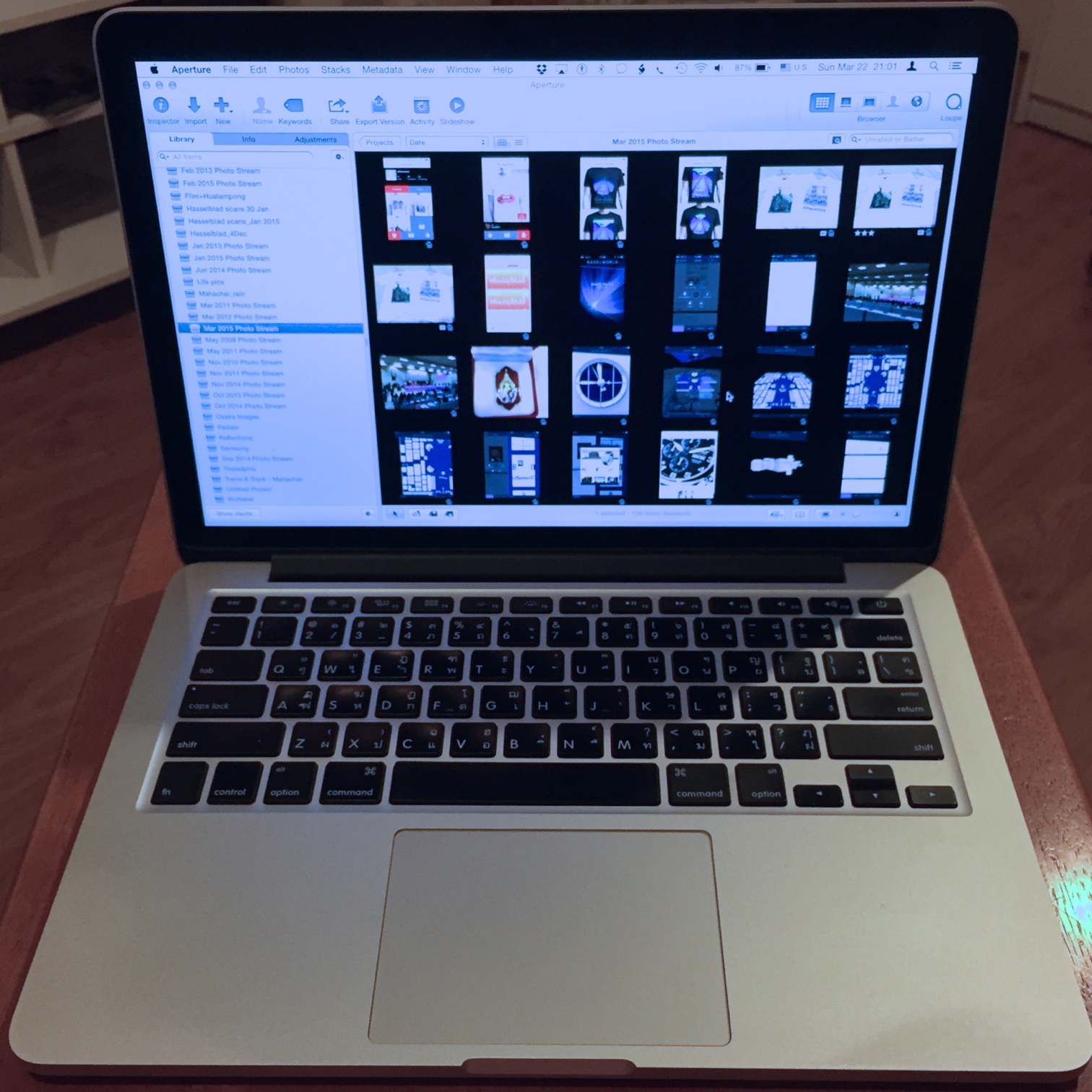 One big difference came from the SSD performance. A Twitter message at the weekend alerted me to longevity tests for a number of SSD drives by Geoff Gasior on TechReport. The tests ran over 18 months pushing the disks to their deaths. Last man standing was the Samsung 840 Pro 256 GB drive.
So what does the MacBook Pro have? It turns out that it uses a Samsung too: part of Apple's bi-polar relationship with the South Korean corporation. In any Apple product you will find components from Samsung as well as Mitsubishi, Texas Instruments and of course Intel.
Using "About This Mac", I linked to System Information which showed that the drive used was "APPLE SSD SM0512F Media". A search found the Passmark Software site: benchmark figures of 6255 show that the Apple drive was better in this respect than several others.

Having reduced the price of Apple TV in America and other countries (but not here, where it remains far above the US price when VAT is included) there are rumours that a new Apple TV will appear at the World Wide Developers's Conference (WWDC) in June: an event mainly for those working on next generation applications, but which starts by Apple outlining its future major products.
Rumours suggest that the Apple TV will have the A8 chip (currently in the iPhone 6); access to the app store; and that the updated version will have Siri. It is also expected to use the latest 802.11ac WiFi. [A later rumour also suggested that it would have 4K video output.]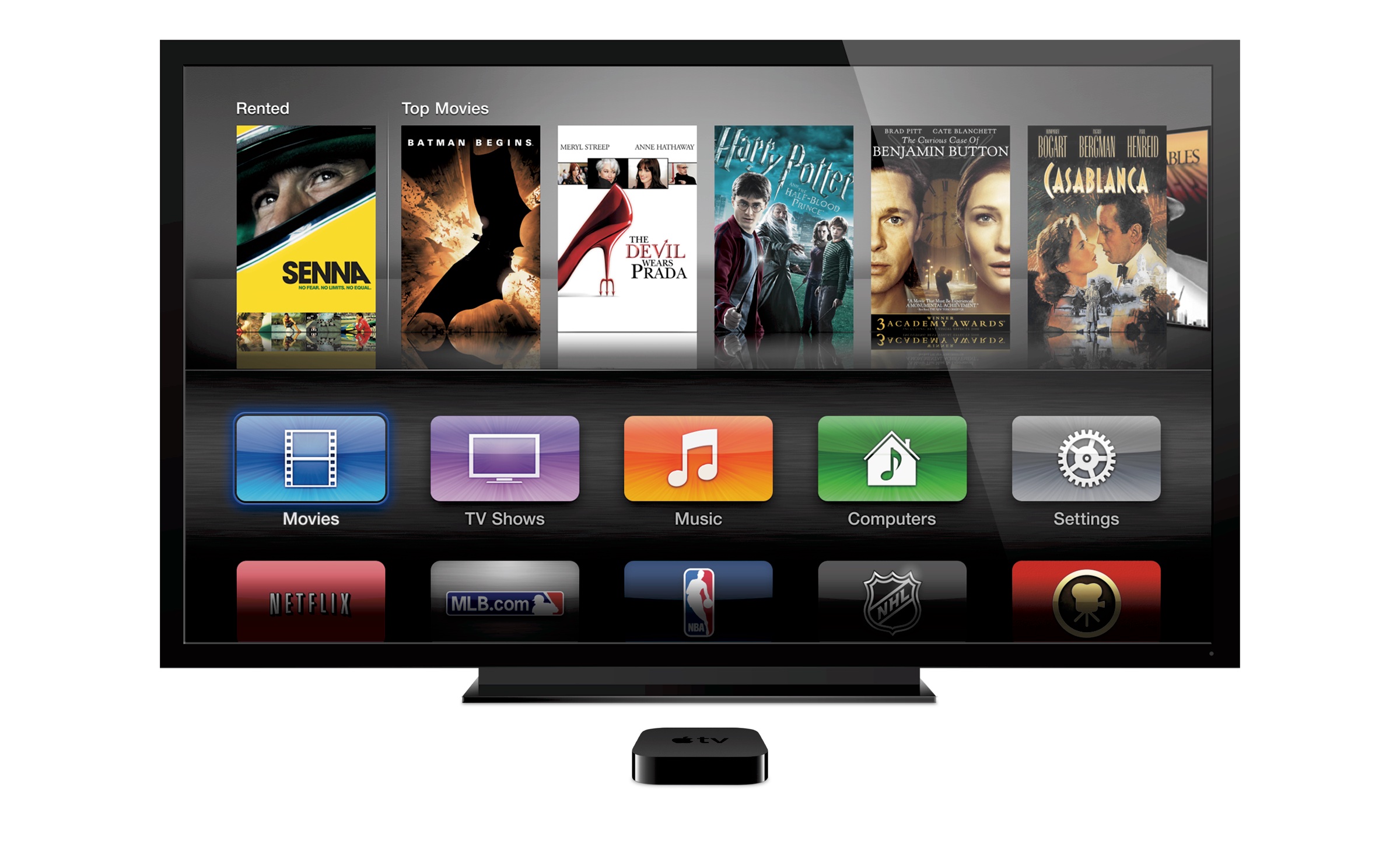 Apple TV - Image Provided by Apple

Along with this overdue update, the service is expected to have many more channels and become a real challenge to the dominance of cable companies, at least in America. I would like to see that expansion here with the amateurish cable output users suffer. Apple TV in Thailand has only about 20 channels, but its main purpose in my home is to stream content from my devices and display it on the HDTV screen.
I find this useful, for example, to show videos that are on the iPhone. I can also rehearse presentations on a screen that is not the Mac (or iOS device). I like to run slideshows of photographs I have taken as well. This works well even though the Apple TV is the only one of my devices that uses 802.11n WiFi. The rest have the latest 802.11ac capabilities although speeds with 802.11n are still respectable.
Apple WiFi Router (802.11ac) and ISP WiFi Router (802.11g)

This may not help if your WiFi router still uses outdated technology. While AIS and 3BB distribute routers capable of 802.11n, all those I have seen from TrueMove use the far older 802.11g, so in-house device communications are limited.
The 802.11g standard was first available in 2003 and users suffer from interference in the crowded 2.4 GHz range. It was superseded by the 802.11n standard, using 2.4GHz and 5Ghz channels in 2009. I circumvent the 802.11g limit, by connecting my Apple 802.11ac router via the Ethernet port. TrueMove should consider an update of customer routers.

This weekend, Sarah Guarino on 9to5Mac had a useful tip on recording iOS video on a Mac using QuickTime. It only works for Yosemite and iOS 8 and users need Lightning cables to link the devices. When making a new movie recording, select the input device: one of these is the iOS device.
I have another way which may be useful for users of older devices and for users of PCs. It works using Airplay. Last April I looked at X-Mirage from Plum Amazing (who make the excellent iWatermark) that allows device connections to be made in several ways on Macs with 10.6.8 or later. As well as WiFi connections, it can also use LAN 10/100/1000 or Bluetooth. While Macs have AirPlay built-in, according to Plum Amazing, X-Mirage turns a Windows PC into an AirPlay receiver.
When started on the Mac, there are some onscreen instructions to guide a user with the AirPlay connection. Once that is made, and Mirroring turned ON, the iPhone or iPad screen will appear on the screen of the Mac. Operations are done from the iOS device; video recording is controlled from the computer. We can also record a voice over on the Mac using the a microphone. It is possible to connect multiple devices at one time.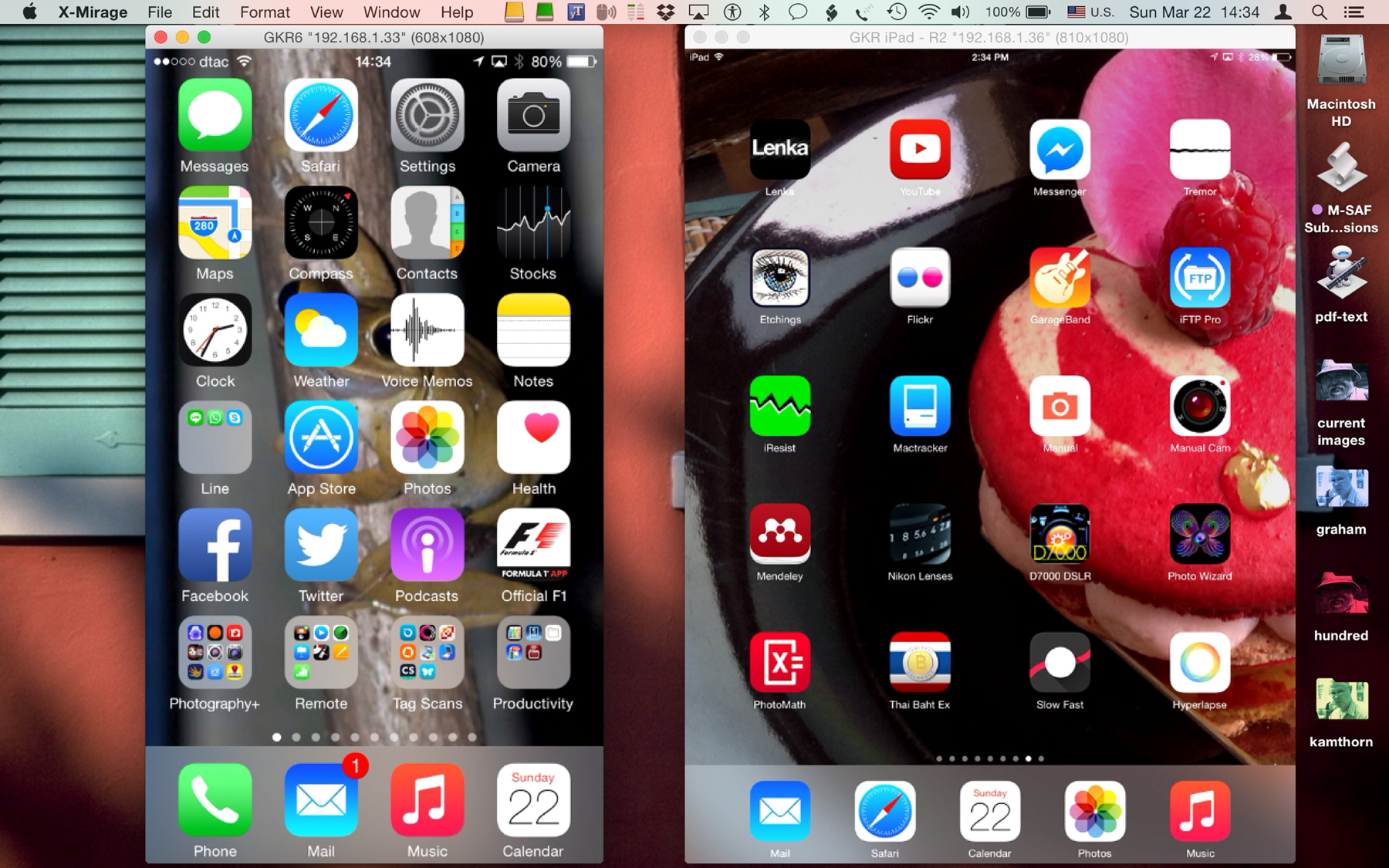 iPhone and iPad screens Displayed on the Mac

The trial version which gave me 30 days use, is limited to about 30 minutes at a time. Once I had seen how it worked and what I could do, I paid for the licence immediately. That is $16 (521 baht) and with the potential, especially for easily making instruction videos, this is not expensive.
See Also:
Graham K. Rogers teaches at the Faculty of Engineering, Mahidol University in Thailand where he is also Assistant Dean. He wrote in the Bangkok Post, Database supplement on IT subjects. For the last seven years of Database he wrote a column on Apple and Macs. He is now continuing that in the Bangkok Post supplement, Life.