By Graham K. Rogers
---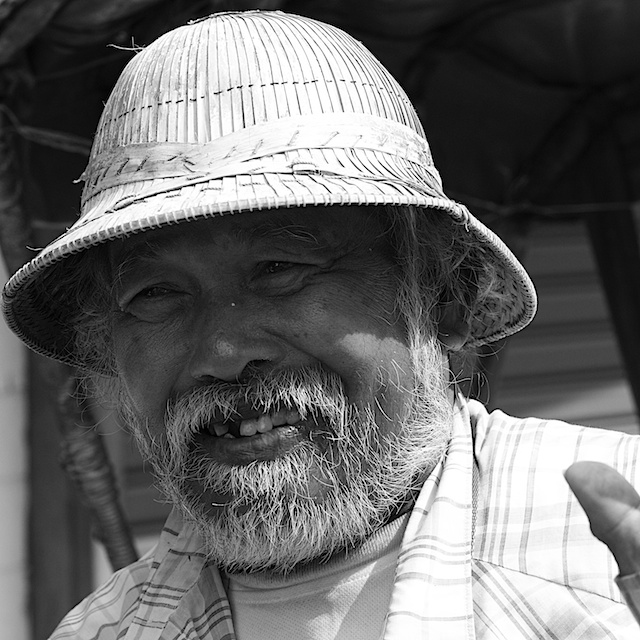 Apple sent out invitations for a "Spring Forward" event which is to take place at the Yerba Buena Center for the Arts in San Francisco on 9 March. Some sources are already reporting that a white structure is being built alongside the Center, similar to the one constructed at the Flint Center for the announcement of the Apple Watch last September.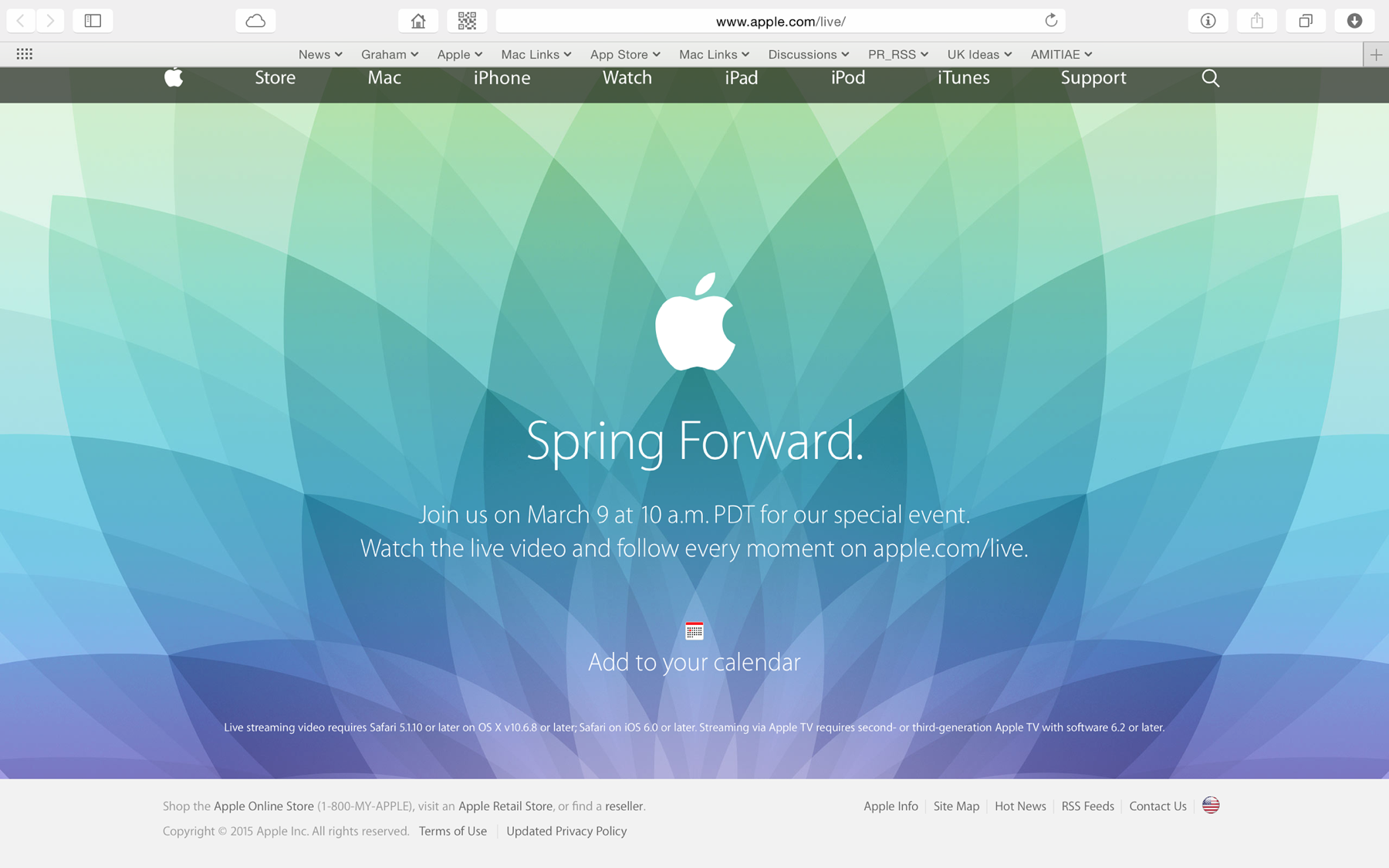 The event will be streamed live starting at 10 am, Cupertino Time. I dropped the data file (.ICS) from the announcement page onto the Calendar app and that shows a start time of midnight Monday in Thailand, although looking at the time differences, 01:00 Tuesday may be more accurate.
Many expect announcements to revolve around the Apple Watch which is set to begin shipping in April. There will probably be other products announced too: perhaps an updated MacBook Air. Last September, we were told that there are three Apple Watch versions with two screen sizes: 38mm and 42mm. The stainless steel watch was announced at $349 (11,296 baht): optional, interchangeable bracelets may be extra.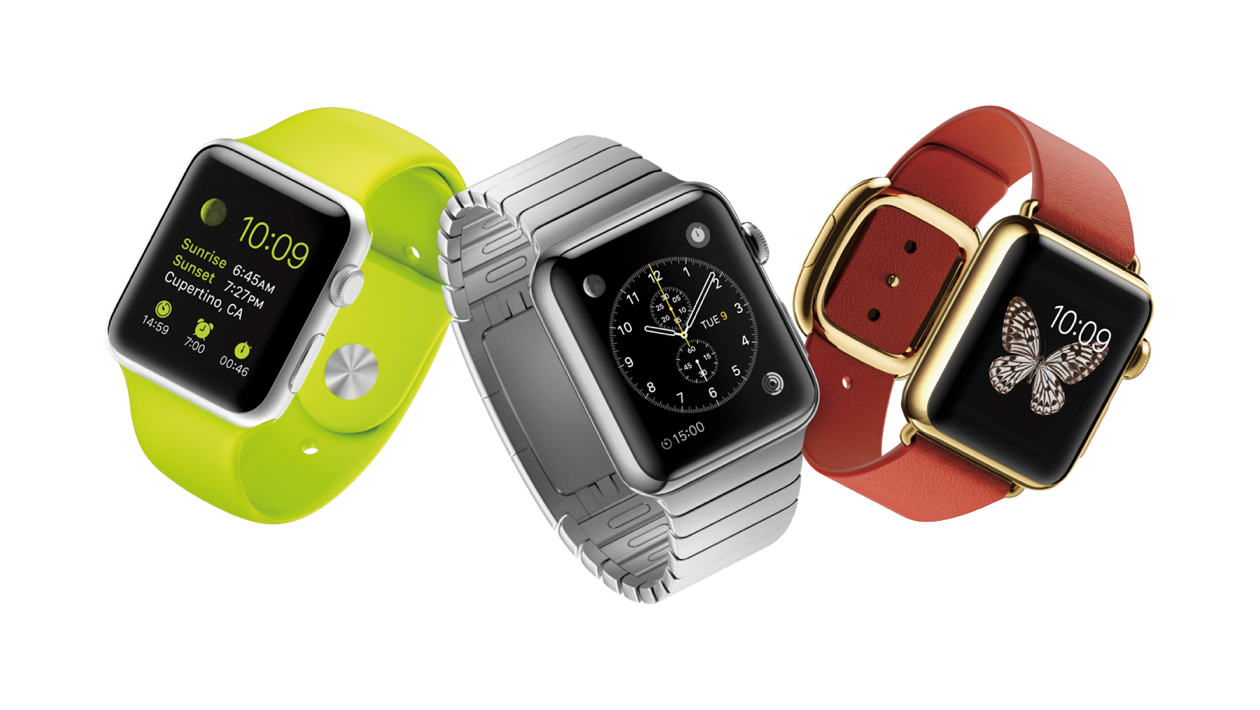 Image by Permission of Apple

The price of the aluminium Sport collection is unknown, while figures of between $5,000 to $6000 (and higher) are being touted for the gold Apple Watch Edition. I confidently predict that I will not be having one of those; but I expect many will. Special diamond-encrusted versions of the Apple Watch will be available from Brikk for up to $70,000 or so.
Brikk also produce other luxury items, like an iPhone 6 (starting at $5995 - 194,034 baht) and a Nikon camera for $57,995 (187,066 baht): someone must be buying these things.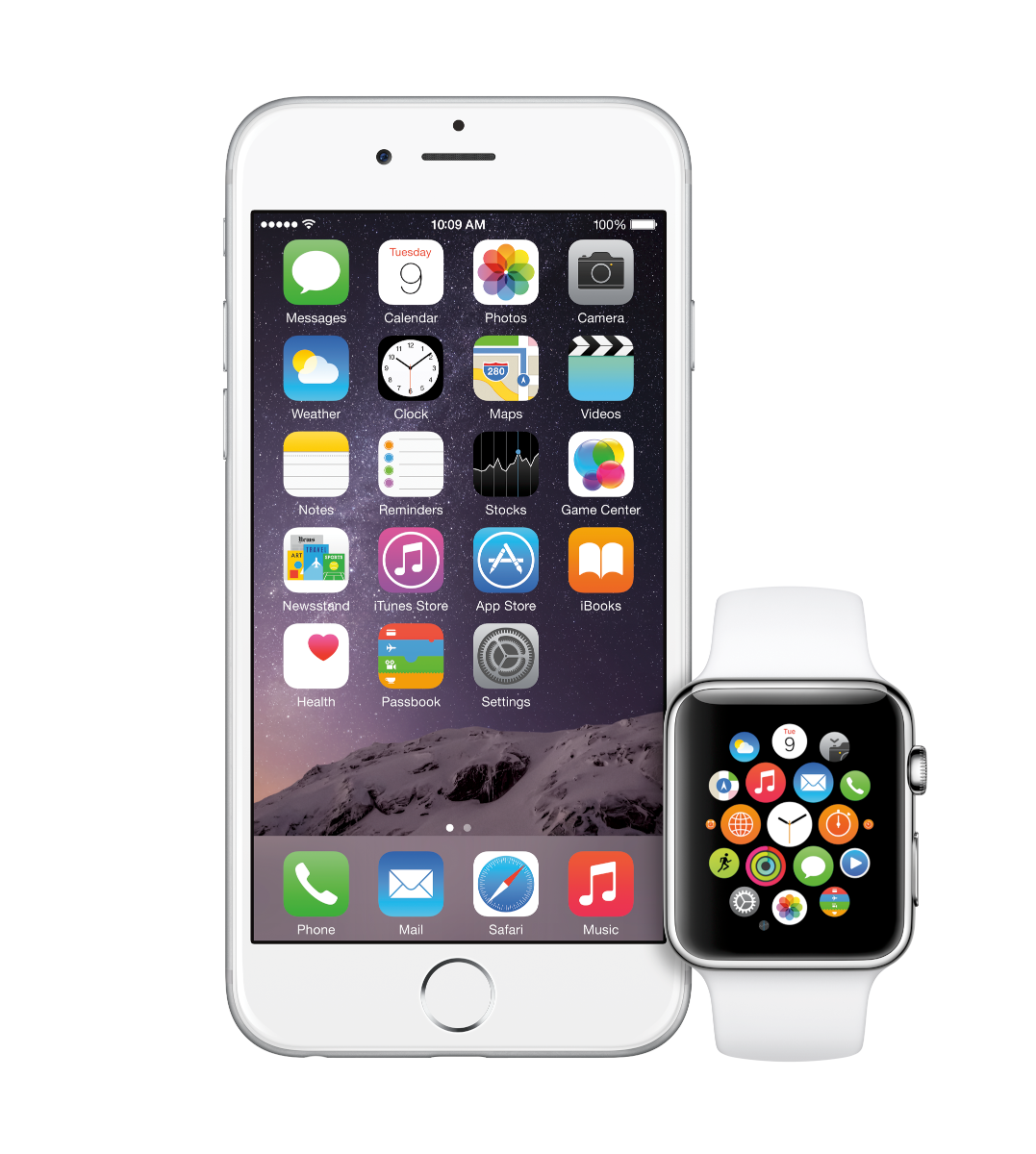 There are of course already dismissive comments about the Apple Watch from the usual sources. Remember, some of these same pundits laughed at the Mac; they thought iPods were non-starters; the iPhone was insignificant; and with rumours that Apple is looking at automotive technology, the car makers have already belittled this idea, despite precedents of Apple's abilities to disrupt industries: anyone remember CDs?
The iPad took off better than many predicted because the app infrastructure was already in place. Apple has had developers working on apps for the Watch for the last few weeks using the WatchKit SDK. When the Apple Watch appears, there will already be several apps ready to go. Expect also an update to iOS.
Initially the apps will have to interact with those like the Health app. Rumours suggest some features were found not to work as expected (arm hair, for example affects conductivity). The heart monitor is expected to be included according to Tim Cook, who should know. He also hinted that among other features it may replace car keys.

I have been using iWork for a while: Keynote, Numbers and Pages. Initially only on the Mac, there were later apps for iOS devices and it was possible to synchronise data using iTunes. Later, cloud syncing appeared. It was handy to write a presentation at home on the Mac, then run it in class using the iPhone.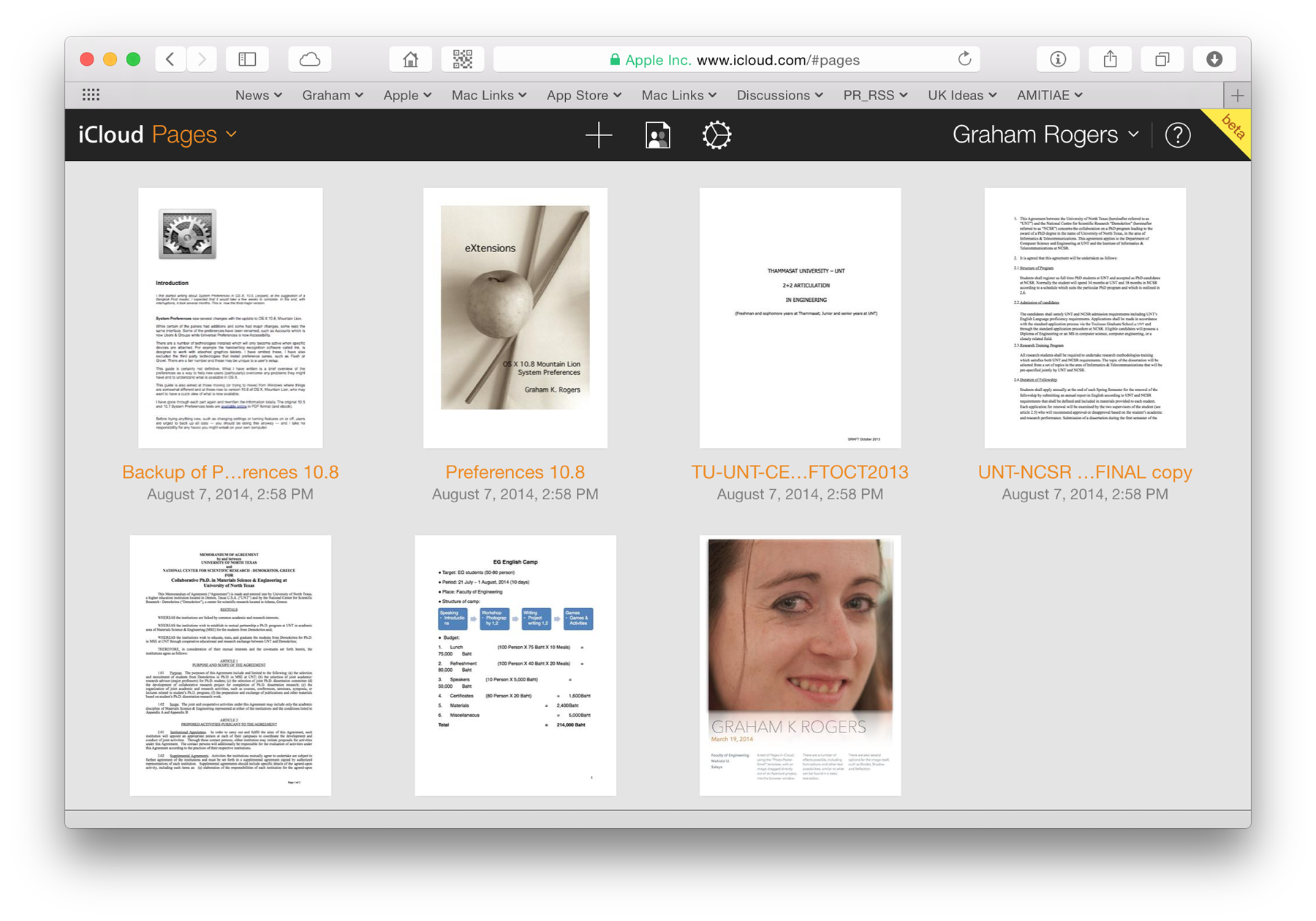 Last year a beta of iWork for the web was announced. Early demonstrations showed it would be possible to use a browser like Internet Explorer. Last week Apple announced its Web-only access to iCloud allowing those without a Mac or iOS device to use the service, which will also include 1 GB of storage for new users.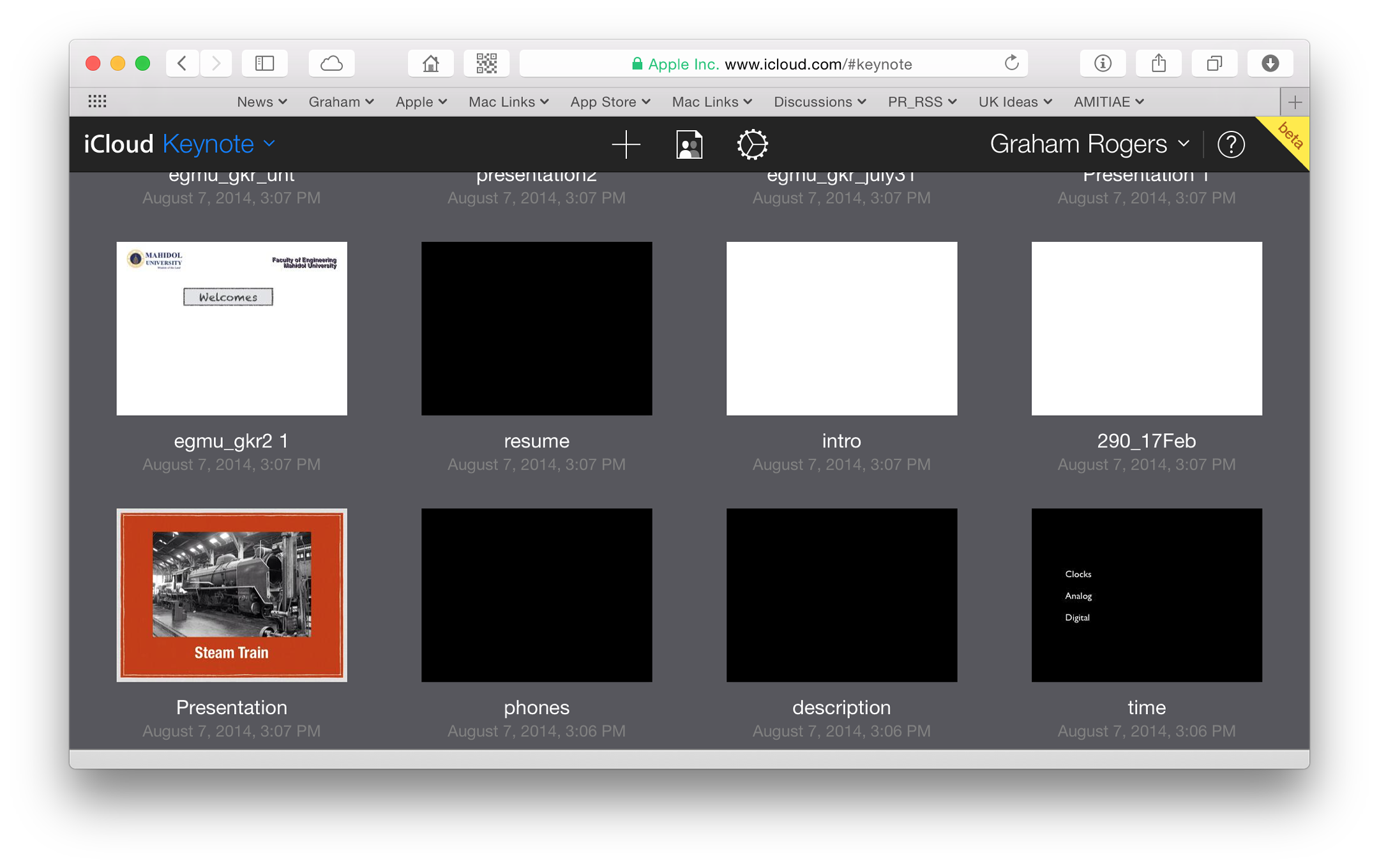 Pages, Numbers, and Keynote for iCloud will work with Safari, Firefox, Chrome, and Internet Explorer. It will not work with Android. I tried. As my mother bought a Samsung phone recently and was having problems using it, I picked up the same model in Siam Paragon last week. For just under 3,000 baht the Samsung is not a bad little device; but I really do not understand how anyone manages to be productive with the OS installed. I thought I might use it as a second phone, but I ran screaming back to the iPhone. It will stay in my condo for when my mother makes calls for help. [She also commented on how hard it was for a new user like her to understand.]

It hardly matters how good camera output is on the iPhone if photographs are only seen by the user. Many are shown these days on social media and on websites. There are also apps for specialised output. One I like to use occasionally is Snaptee. Users can have photographs made up into t-shirts, hoodies and parkas.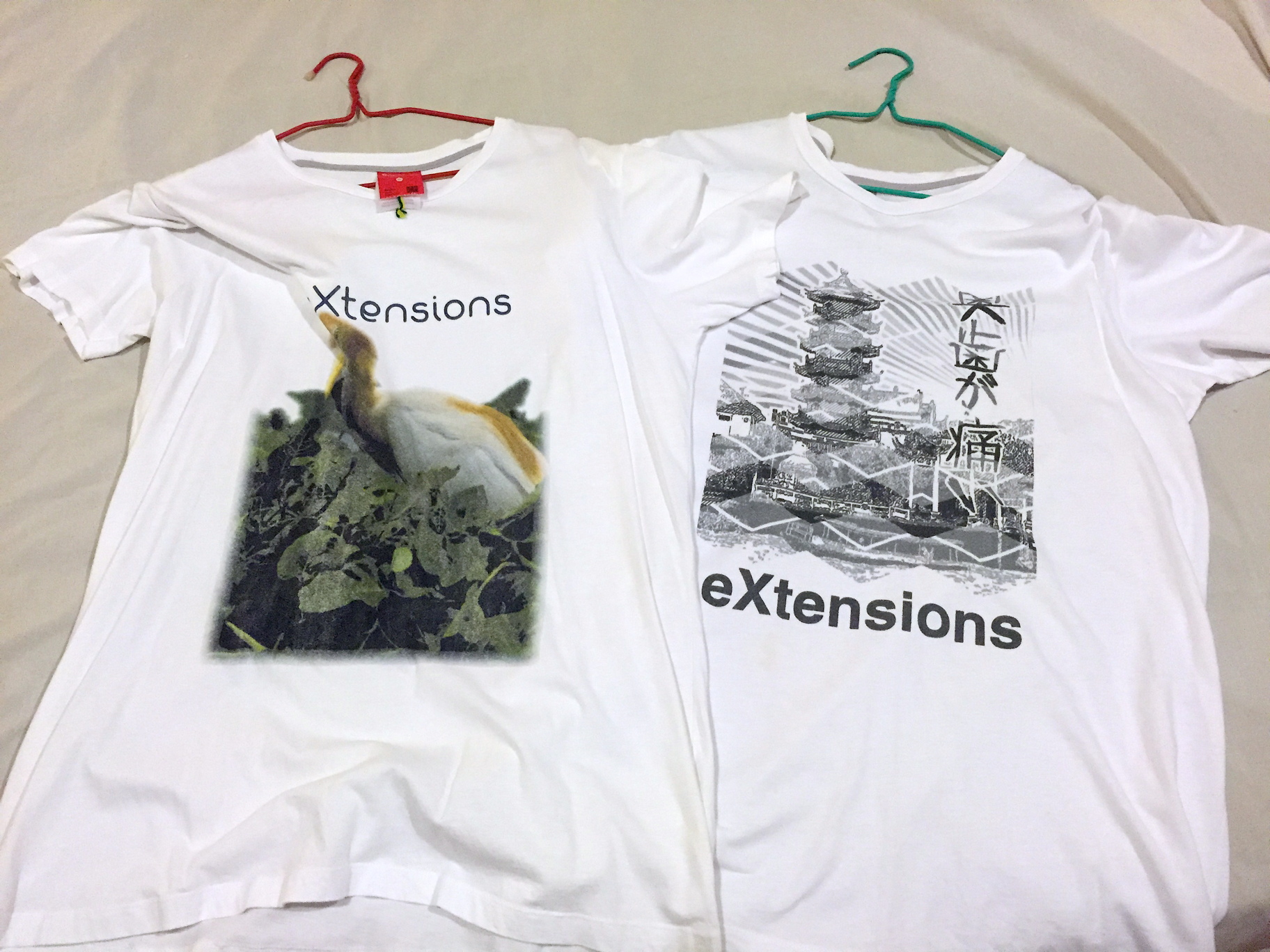 The printing technique is not silk screen so the $19.99 price (plus mailing from Hong Kong) gives me a wearable t-shirt that feels cool and has enough room for me.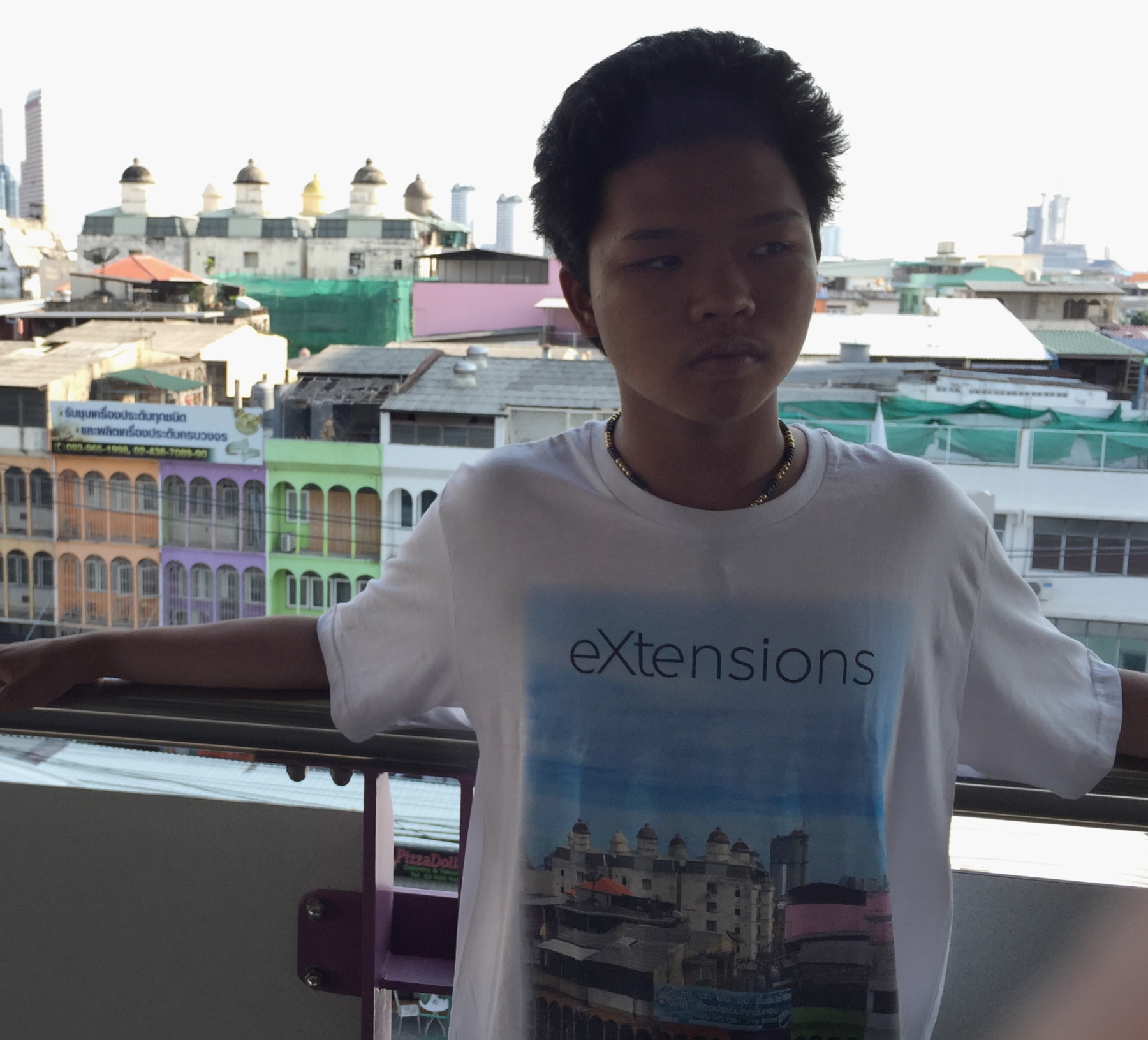 I usually edit images first, although recent versions of the app allow some editing, as well as selection of shapes. Input can also be from apps that use the SDK, like Manga Camera. Designs can be saved so that others may buy them.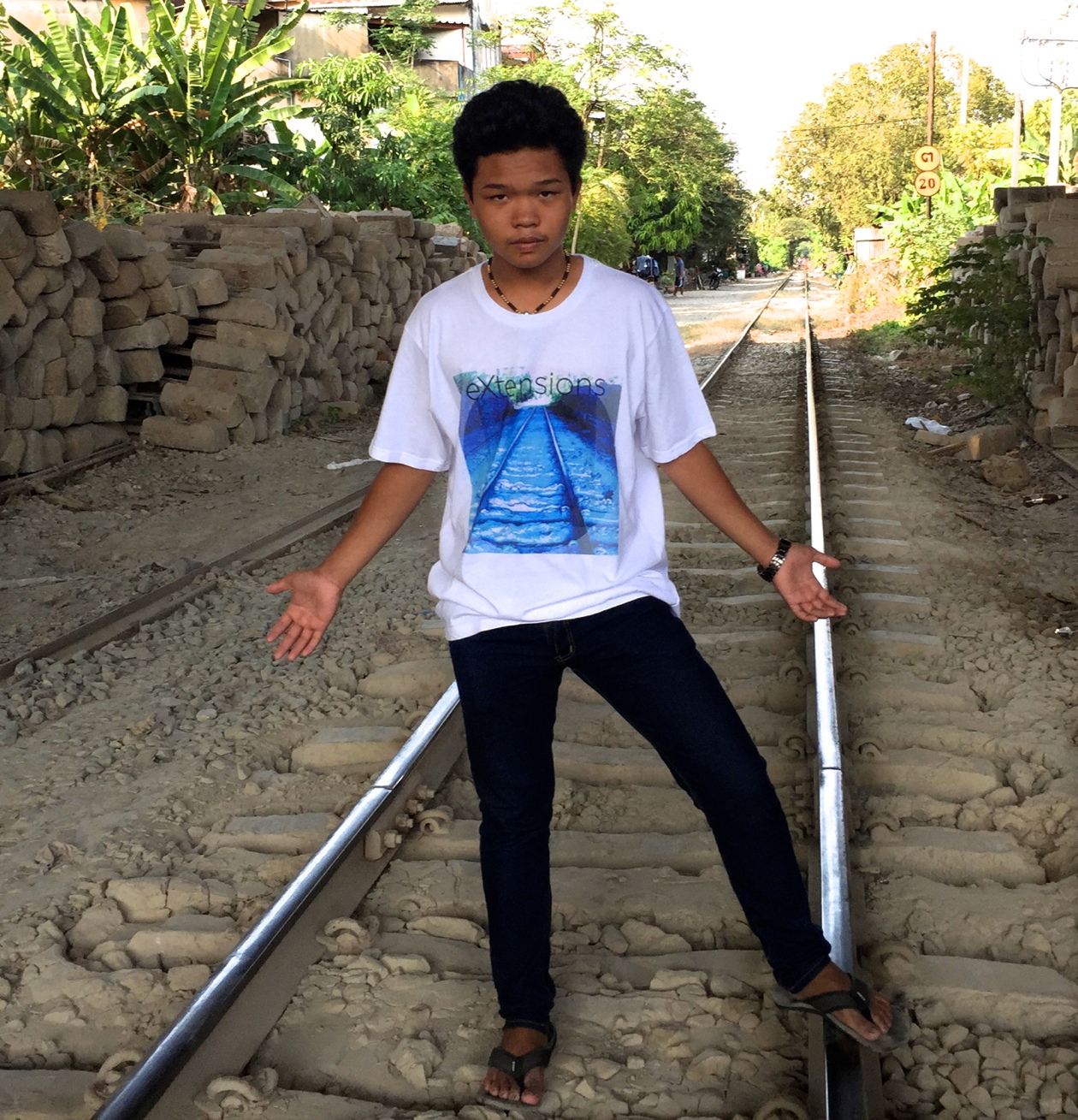 See also:
Graham K. Rogers teaches at the Faculty of Engineering, Mahidol University in Thailand where he is also Assistant Dean. He wrote in the Bangkok Post, Database supplement on IT subjects. For the last seven years of Database he wrote a column on Apple and Macs. He is now continuing that in the Bangkok Post supplement, Life.