By Graham K. Rogers
---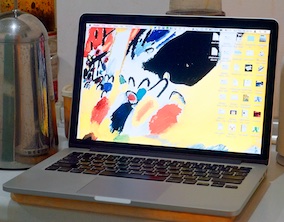 One of the ways in which many writers enhance their output is the use of images. As well as including photographs with what I write, like many of those who write on Apple products, I make use of the excellent tools in OS X and iOS that enable me to take screen shots.

For OS X,
The full screen can be captured using Shift + Command + 3
A partial screen can be captured using Shift + Command + 4 then using the cross-hairs to limit the content
A partial screen shot of an application panel can be captured using Shift + Command + 4 then using the space bar (then click)
There is also a utility called Grab that will allow timed screenshots that are useful in a couple of difficult situations.
For iOS, the screen can be captured holding the screen Off button, then pressing the Home button (a little less easy with the iPhone 6).

There are a number of times with the Mac that it is not possible to take screen shots. This is usually when OS X is not running, for example with the recovery partition or when starting up in Single-user mode. This type of screen shot needs a camera, but the nature of a computer screen is not kind to those taking quick snaps because of the refresh rate: the number of times in a second that the screen is redrawn.
The 13" MacBook Pro with Retina display that I use has a refresh rate of 60Hz: the screen is redrawn 60 times a second. With normal camera speeds of 1/125 or 1/100 that will produce an image that has a number of artifacts: ripples or wrinkles in the image - especially any white sections - that are signs of an imperfect picture.
With the old types of televisions - those with CRT (cathode ray tube) - the refresh rate was around 50Hz; and computer displays that used CRTs might have refresh rates of 70Hz. HDTVs may be up to 120 Hz.

This week I am writing something on startup keys for the Bangkok Post (Wednesday) and knew that a number of such shots would improve the presentation of the article, both in the newspaper, their site and especially my own web output.
I went back to analog roots with a book I have used on several occasions: Michael Langford's 35mm Handbook. I remembered that when I had used film, I had followed the information about how to take photographs from "a television or Visual Display Unit (VDU)."
I used the Nikon D7000 that has been my main camera for the last couple of years. It was obvious that I would need to change to Manual mode, from the usual P (Program) setting. That done, I followed Michael Langford's instructions and set aperture to 5.6, with a time of 1/8 second. That slow speed obviously means camera shake is guaranteed, so a tripod is essential. I lowered that to almost the same level as the computer screen, with the Mac on a writing table I always use.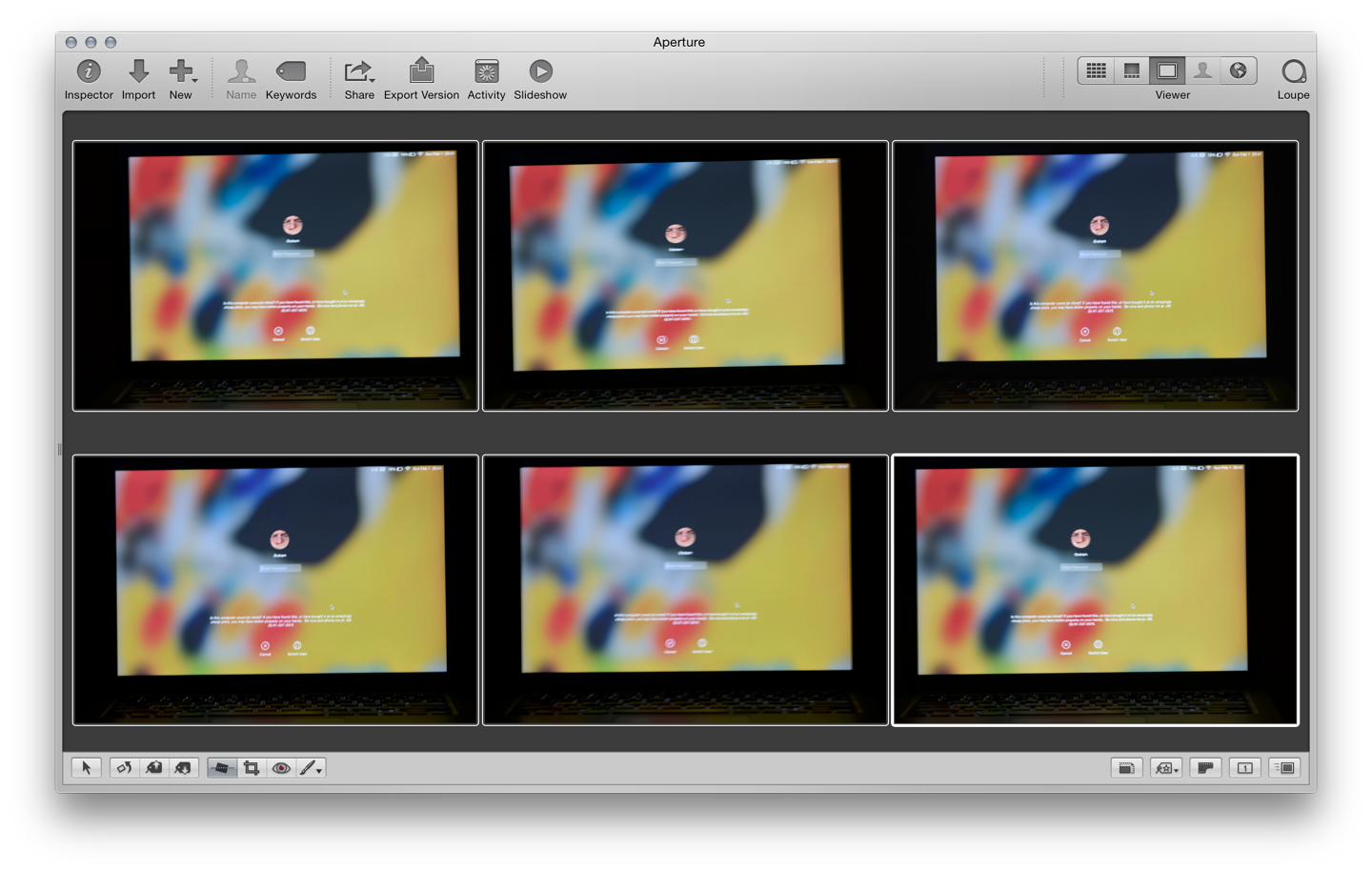 With the room still lit, I took a few shots to test the position of subject and camera. I used a Nikon 85mm lens which meant that the distance between the two needed to be over 1 meter. Perhaps the 50mm lens I have would have been better.
Once I was fairly happy with the setup, I turned out the lights and restarted the Mac. I was taking shots of the recovery partition display, an Option key startup with different bootable disks connected and Single-user mode.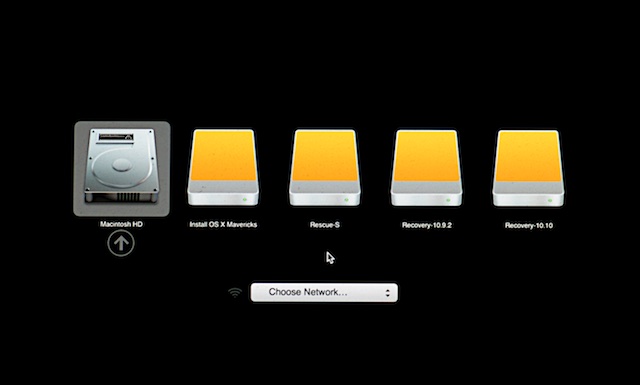 I began with the Option key display and hit two problems: autofocus wouldn't because of the nature of the subject, so I changed to manual focus; and the camera remote control gave up after one shot. I guess the battery may be low: I use this so rarely. Instead, I switched to the timed shot: press the shutter and wait ten seconds. This would avoid camera shake from my heavy-handed input.
Each time I rebooted into another startup mode, I checked the position and settings, taking a couple of photographs of each screen for safety. When the images were transferred to Aperture on the Mac, I found that I needed to reduce Exposure considerably and increase contrast. A final sharpening was the finishing touch.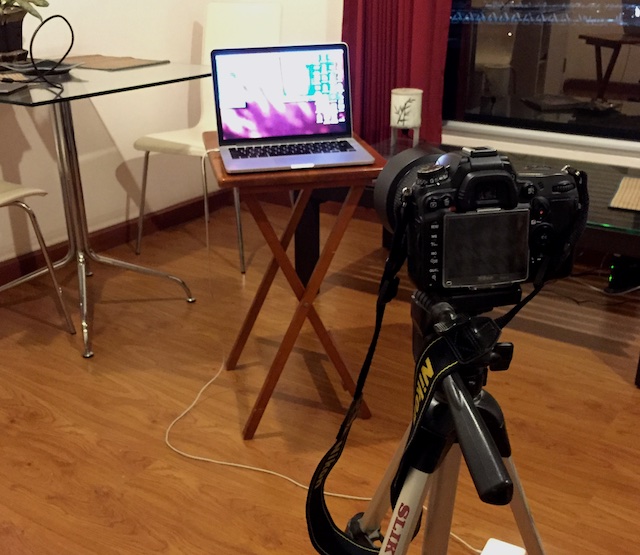 Graham K. Rogers teaches at the Faculty of Engineering, Mahidol University in Thailand where he is also Assistant Dean. He wrote in the Bangkok Post, Database supplement on IT subjects. For the last seven years of Database he wrote a column on Apple and Macs. He is now continuing that in the Bangkok Post supplement, Life.