By Graham K. Rogers
---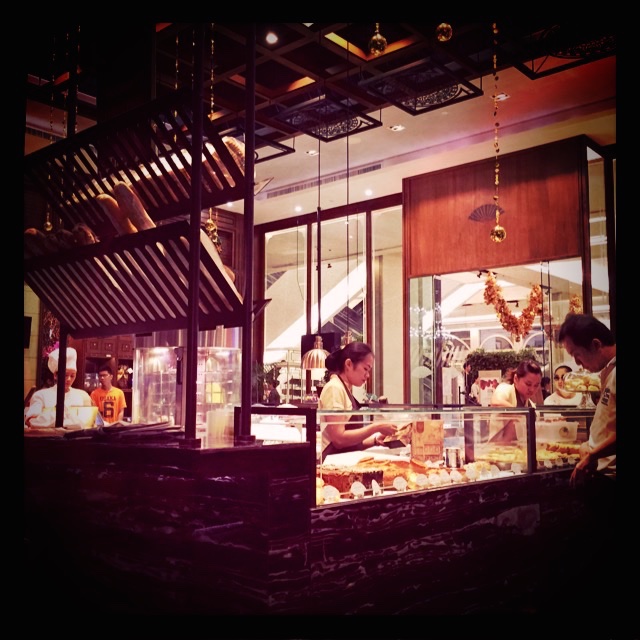 It is becoming harder and harder for developers to come up with an app that will stand out among the millions of similar offerings that are now available. Since the iTunes App Store arrived on these shores, I have downloaded scores of photography apps. While some are interesting concepts, and some of these are in my armoury of often-used apps, there are many that are workmanlike and worth a second glance: others fall by the wayside.

Two or three apps spring to mind for early or great use of filters and other special attributes that may have been equalled (more or less), but not surpassed. Top of my list is 645 Pro Mk III ($3.99) that has a good array of color gels, but excels in its emulation of film types (color and monochrome), the ability to change screen sizes (e.g. 645, 6x9, 6x6) and, above all, by the way files may be saved in TIFF format: large, but uncompressed. For those interested in black and white photography, Camera Noir and Noir Photo are quite different solutions, and both good in their way.
An early app that had great use of filters was from Autodesk - the developers of AutoCAD - who have a number of interesting iOS apps. One of the earliest is Pixlromatic that has a good set of filters and effects to allow quick changes to be made to an image. As well as access to the camera and the Photo Library, a new feature is the "Fresh" access that allows a user to load the most recent image into the app.
Pixlromatic, DistressedFX and Waterlogue

Another valuable app that adds effects, is DistressedFX. Again camera or library access lets the user load an image quickly and apply special types of filters giving the image an effect of controlled damage: think of the "distressed" jeans that come from companies like Diesel. Some of the effects have the appearance of layers of oil paint and give an image a special appearance. Also worth a mention here is the locally developed Camera 500
Another app that changes the way an image looks is the clever Waterlogue. Selecting a filter, paints the image, adding one of the dozen effects available so that it has the appearance of a real watercolour painting.

There are many others in my collection, but I often look for more. It is less easy to find new apps in the App Store as Apple reorganised the sections and there is no longer a section for the latest apps - at least in the Photos section. Nonetheless, I came across a couple this week that are new to me and appear worthy of a further look: Antique Photo Retro Effects and Vintage View, which caught my eye with its nice icon. Eye magnets like this are worth developers taking time over.
Antique Retro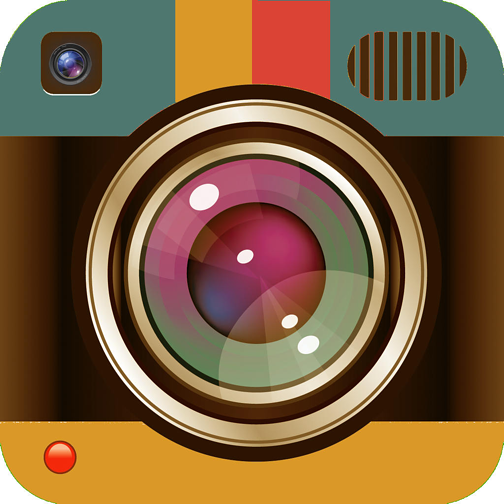 This is not an app that is likely to remain in my collection although it does produce some nice images from the 14 filters available, one of which is a nice, sharp monochrome.

The use of the app is straight forward allowing the user to choose a photo to modify; but right at the start I was offered the download of a game. One expects some advertising when using free apps, but this was obtrusive and every action - for example saving an image (and every time this action was selected) - was accompanied by the offer to download a free game.

Another disappointment was the saved image size. At 640 x 640 (130 KB) from an iPhone image originally 2313 x 2817 (1.76 MB), this was too small for me and might only have use for those using social networking sites; and there are far more apps to choose from for this purpose.







Vintage View
This app was frustrating in a number of different ways and failed to do what the screenshots in the App Store implied. The user should be able to adjust a photograph, video or image from the library and produce vintage style output. While the camera was available as the app opened, the Library was less easy to access: 75% of the time all I saw was a black screen. Only by restarting the app was the then library available.

With both the camera input and a library image, the adjustments are made by moving a button within a small semi-transparent box that appears when that button is first pressed. Within the square, there are (in theory) an infinite number of adjustments: from deep, rich, blues to nicely saturated browns.

The problem for me came when trying to save such an image as the controls for this had disappeared and there was no other easily apparent way this could be done. I was able to access the camera (image lost), cancel the operation, or access the photo library (albeit sometimes). From screenshots, the output looks as if there is quite good potential, but this was harder than shucking oysters.

Like the output from Antique Retro, the images that were sent to iCloud and found their way into Aperture were not really large enough for major use. The photographs that I took were 640 x 853 (136 KB).

The ad at the top of the screen was not particularly intrusive and it is the sort of display I could live with if there were something compelling about this. An in-app purchase of $0.99 (about the right price) allowed ads to be removed if the user was going to keep the app.






Comment
Neither of the apps worked for me. Antique Retro was too intrusive, nagging me to download an app I was not interested in: those who download photography apps may not appreciate the finer points of iOS games.

Vintage View has potential but failed in the execution and needs some attention, both in access to the Photo Library and in the processing of an image that has been adjusted.

Neither app has output that many would find usable: the images were far too small to suit me. Success in the app world is limited and users demand a good quality, even with free apps. I would rather pay a couple of dollars (a ridiculously low price in reality) for an app that did the job and had satisfactory output. There are plenty of good apps already available: see above.



Graham K. Rogers teaches at the Faculty of Engineering, Mahidol University in Thailand where he is also Assistant Dean. He wrote in the Bangkok Post, Database supplement on IT subjects. For the last seven years of Database he wrote a column on Apple and Macs. He is now continuing that in the Bangkok Post supplement, Life.