By Graham K. Rogers
---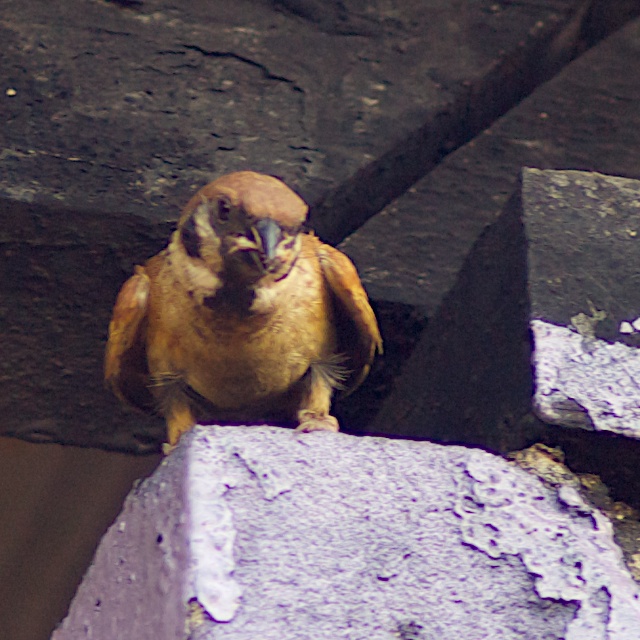 This is a busy week for those following the fortunes of tech companies with Microsoft, Apple, Yahoo! and Google all reporting their financial progress. Microsoft opened with its Monday financial report for Q2 2015. Next up are Apple and Yahoo! whose Q1 2015 and Q4 2014 respectively will be released in just over 12 hours (as I write this).

On the face of things, Microsoft had a fair quarter. With new CEO Satya Nadella settling in and some clear indications of change coming from Redmond, followers are hopeful. The dogma that was a feature of Steve Ballmer's end of reign will need some shaking after the less-popular Windows 7 and Windows 8. They are missing 9 and heading straight for 10.
I wonder if they hope for some of the karma of OS X (ten, not X) to rub off. This is much needed especially considering that many of the Windows faithfull - including many of the ATMs of major banks here - are still running Windows 95, despite the lack of official support.
Revenues were $26.5 billion for the quarter: slightly ahead of analysts estimates, and 8% up on the same period last year. As an indication of the way computer systems are changing, cloud revenue of $5.5 billion was reported: a rise of over 100%. This is part of a wider picture, suggesting movement away from the core software (Windows, Office), as Microsoft is also seeing a fair amount of development in the services sector.

What hit Microsoft, perhaps more than it might other companies, was the strength of the dollar: it was suggested that this cost a significant $1 billion [corrected from the earlier figure I wrote of $2 billion]. This dollar effect also being considered for the other companies, most notably Apple, which now takes more than 50% of its revenue from overseas sales. However, with the current tax situation, this is not repatriated and helps fuel Apple's investments in operations outside the USA. For Microsoft however, China and Japan were below expectations.
Nadella was upbeat about hardware, reporting that the company had surpassed the $1 billion revenue mark with Surface for the first time; and that the sales for Lumia phones top 10 million units growing 30%. While Xbox continues to perform well, overall inventory was higher than desirable.
There are also moves within the company as Nadela de-Ballmerizes with "pretty significant changes in . . workflow of our engineering teams", adding a comment about a "significant I would say combination of culture change as well as how we work change that drives more innovation." Dismantling the management system that had been constructed may take some time, but it is a step that Nadella knows he has to take to redirect the company and deal with the changes in the way users now work.

Apple has yet to report its Q1 2015 figures, but the feeling among many commentators is positive, particularly concerning expected iPhone sales for the quarter. Many, however, make the mistake of equating sales in the USA with the overall picture and Apple is more of a global sales company, despite its feet being (perhaps too) firmly planted in California. It has begun to spread some operations there, such as the data centers; and there were reports this week of a movement of staff from the USA to China.
While most sales are outside the USA, Apple has some complex financial strategies to deal with taxation and movement of the monies, so it may be that foreign exchange has less of an effect on the company than it has on Microsoft or is expected to have on Google for this quarter.

Many analysts - certainly not for the first time - see a danger in the high figures that Apple is expected to pull out of the hat this week. After all, what goes up, must come down, although that argument has weakened after several high-rolling quarters: surely, this time? Henry Blodget, for example, never known as an Apple fanboy, has announced that he is probably going to sell his shares, this time. It has been a good run, he argues, despite rarely reporting much positive about the company.
There are others who are almost permanently negative, with Michael Blair of Seeking Alpha replacing Trip Chowdry at the top of my list that also includes Rob Enderle ("Nearly always completely wrong (at least regarding Apple)" and Paul Thurrott.

Whenever I see Blair, I know that despite any positives that may creep in concerning Apple, there is always a sting in the tail:
. . . and of course, Apple Should Post An Astounding Q1, But It Might Be A Hard Act To Follow which is contradicted by earlier postings. There is a lot of unsupported speculation and much cherry-picking here (OK I am cherry-picking some of the best/worst) but note, Q4 Will Show Just How Stagnant Apple Earnings Really Are, which sort of shows how stagnant some thinking is as that was another record quarter with unexpectedly high sales both of iPhones and of Macs.

There has been the occasional hint of a positive, for example in, Samsung Is Sinking, While Apple Garners Robust Demand In China but this was quickly covered by one of those sting in the tail comments: "Apple's Q1 2015 will likely be gated by production and not demand."
Back in October, Blair took exception to being called out by two commentators on his negative article on the iPhone 6 launch weekend: Bill And Chuck's Incredible Journey - Apple's Blowout Launch Weekend Revisited. He still insisted that "Apple's launch was good, not great, and shows that Apple continues to lose market share," which is not a criterion that works with Cupertino. Despite signs to the contrary that sales were impressive, there has been no revisit of the revisit. That original articles was Apple's Incredible 10 Million Unit Sales On Launch Weekend - Fact Or Fiction?. He was unable to accept that the reported sales for the opening weekend could be real, noting "Apple did not say whether those "sales" were to end users or to carriers".
As others will know, it is often Samsung that reports sales to carriers as real sales, while Apple's figures are more accurate. Visiting a Best Buy, which was one method of Blair's analysis, is neither the optimum store at which to see iPhone sales, nor takes account of the much larger figure of online sales: direct to the customer. As a final nail in this coffin, Blair may have the best comment on his skills as an Apple analyst in Apple Will Post A Strong Finish To 2014 - The Real Test Will Be Fiscal Q1.
We will know how right the negatives have been in a short while. What I am always astounded by is the way that Blair and others like him (there are way too many) continue to offer advice to investors on Apple, despite antipathy and a poor track record.

Meanwhile, also reporting, though not generating the same level of excitement as Apple, is Yahoo!, a company that has been through a number of painful changes since Steve Ballmer began sniffing round and the idea of merger or takeover was voiced. That did not happen, but among the casualties was Jerry Yang, co-founder. Now we have Marissa Mayer, who has a good track record, but is not showing the same results with Yahoo! as she had with Google.
One person who is not rooting for her is Nicholas Carlson at Business Insider who is one of a number who think the figures are likely to be disappointing. He cites Victory Anthony of Topeka Capital Markets and the feeling that critics are unsure about how the acquisition and divestment of Alibaba shares is being handled.
Others are also concerned about this focus on the tax efficiency of Asian assets, but note that the core business remains weak. Search has become the preserve of Google, where previously Yahoo! was regarded as the top search engine. Microsoft has had a go with Bing, but is not considered a big player in this area, while others are beginning to dip toes in this rather deep and lucrative sea. Users do not say, "I'll Yahoo! it" or "I'll Bing it" and therein lies a key to the search market.
Yahoo! does have some areas in which it still excels, such as financial data, but it also has strong competition there. It is unlikely to regain its earlier strong position, so needs to focus on areas in which it has a good position and capitalize on these. Yahoo! is no longer a competitor of Google in terms of general search, and that needs to be recognised.

Later in the week, Google is to produce its financial results and while there are not expected to be any major surprises, some indicators need to be taken into account for the future. With its large cash reserves, it has been able to experiment with some interesting concepts like Google Glass and the driverless car, but with Glass being sidelined in the last week or so as a non-viable product, some of the excitement that this had generated in the press has evaporated.
This is not the first time, and Google has a habit of creating concepts or services and then shuttering them after the excitement has gone, which is particularly galling for those who have been using the service: goodwill fades. Other areas in which the company can do itself some harm are with intrusive advertising and privacy.
The personal space of a user's computing environment is often invaded by pop-ups, unsolicited email, and other means by which advertisers try to gain the attention of consumers. That is after all how they make their money. There are limits to the amount of interruptions consumers will accept and Google needs to be aware that it is no longer the "Do no evil" good guy in many eyes.
That intrusiveness also extends to the amount of data it collects on users, coupled with the increased concerns in some quarters for privacy. Many are also concerned about how those companies collecting such personal data will use it. Of equal concern is the access that governments might have to the data.
While Google's earnings are expected to rise slightly this quarter, the amount of increase is likely to be modest and the figures, like those of Microsoft, are also expected to be impacted by foreign exchange fluctuations.
See also

Disclosure: I have no shares in Apple, Google, Microsoft, Yahoo! or any other company for that matter.
Graham K. Rogers teaches at the Faculty of Engineering, Mahidol University in Thailand where he is also Assistant Dean. He wrote in the Bangkok Post, Database supplement on IT subjects. For the last seven years of Database he wrote a column on Apple and Macs. He is now continuing that in the Bangkok Post supplement, Life.