By Graham K. Rogers
---

British people of my age never really experienced popcorn which is part of a ritual at cinemas in the USA. When we went to the movies, apart from ice creams and warm Coca Cola, there was a form of popcorn available in sealed packs that went by the name of Butterkist.
It is apparently still available, although the Butterkist website looks as if the products have been updated. It was not until I spent a couple of years in the US Mid-west that I experienced freshly-prepared popcorn in huge tubs, with melted butter. I was also able to pop corn at home, although the results were mixed and I once set off the smoke alarm.

One of my former students called by on Friday with several packs of French butter caramel popcorn that he had produced. He was a chemical engineer, but has now changed from mixing tyre compounds for aircraft to producing high quality cakes and related products.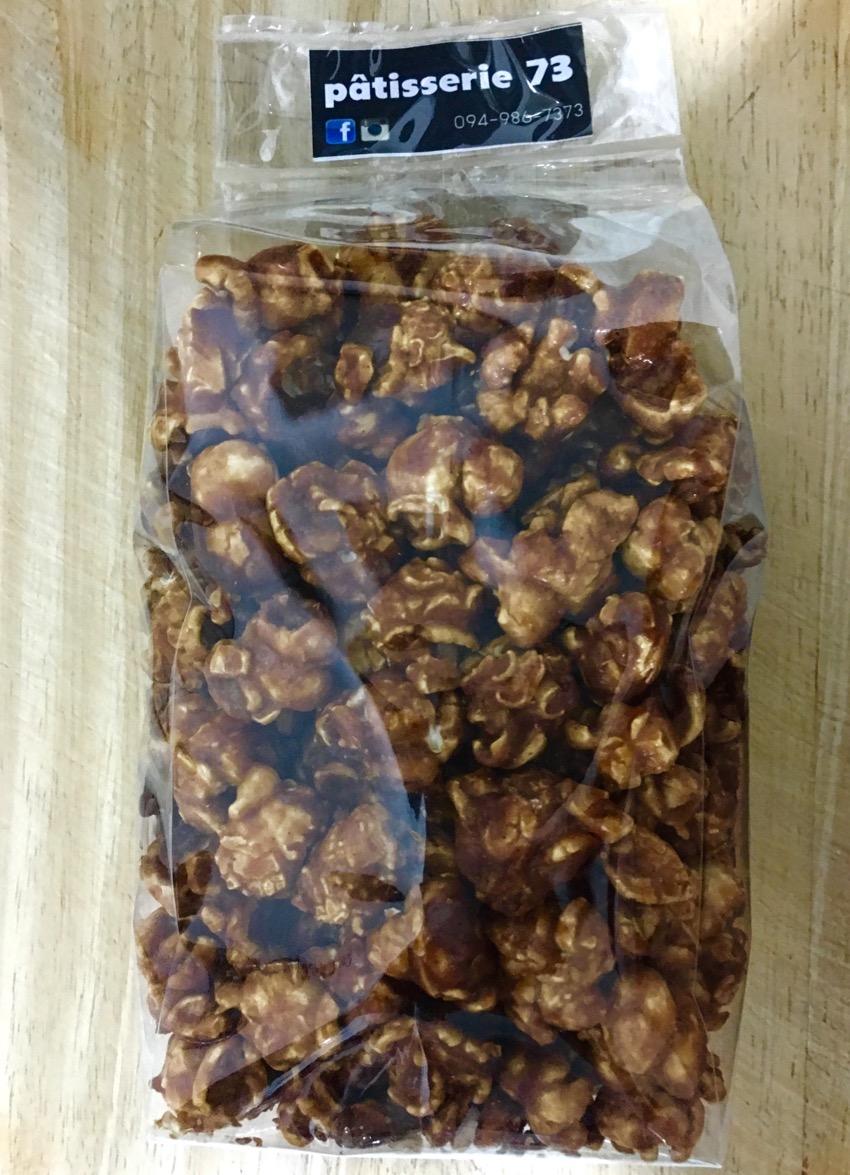 I am lucky to have tried several of the products in the last few months, including some early examples of the popcorn. I rather liked the taste, although was not sure about the addition of nuts (like pecans) to the mix. Now in production, the nuts have been removed and the packs only contain popcorn.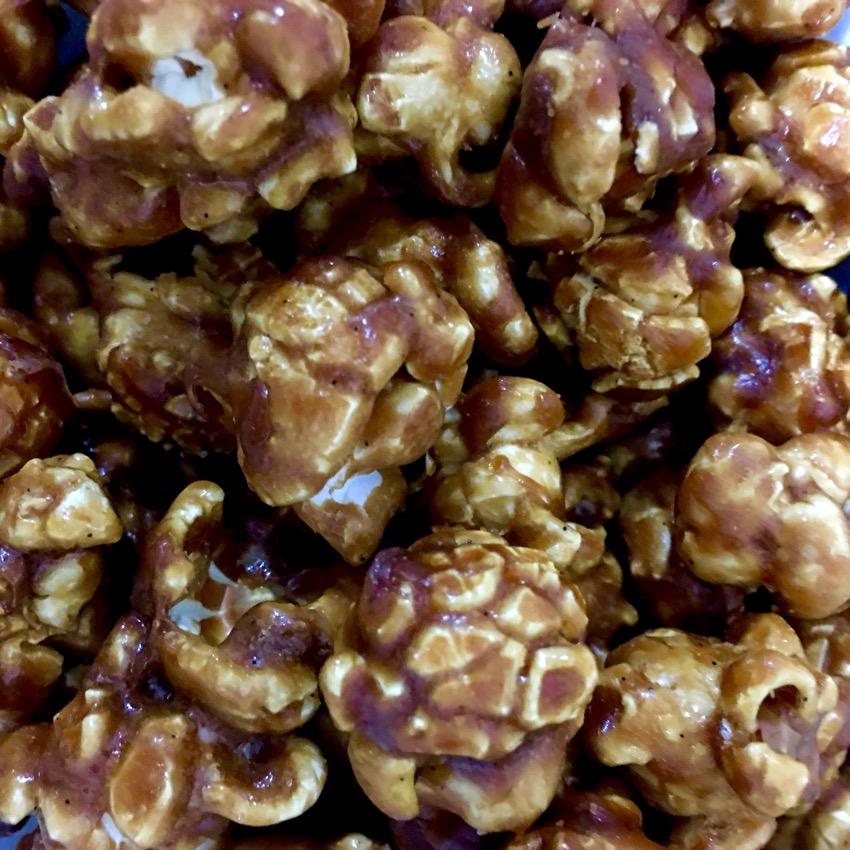 When the clear packs are unsealed there is an immediate strong aroma of the contents, but the overwhelming smell is of the slightly pungent but pleasant caramel. The glossy exterior of each expanded kernel is almost fully coated with the dark brown caramel. This is slightly slippery on the tongue and the al dente sense of this with the crunchy popcorn beneath is pleasant.
The initial taste is slightly bitter. This quickly gives way to a full-mouthed sweetness on the tongue and towards the back of the mouth. As each piece was swallowed, I automatically reached out for more. In its own way, the French butter caramel popcorn was every bit as good as a stollen, a rum baba, or a white chocolate cake, with their merging of flavours.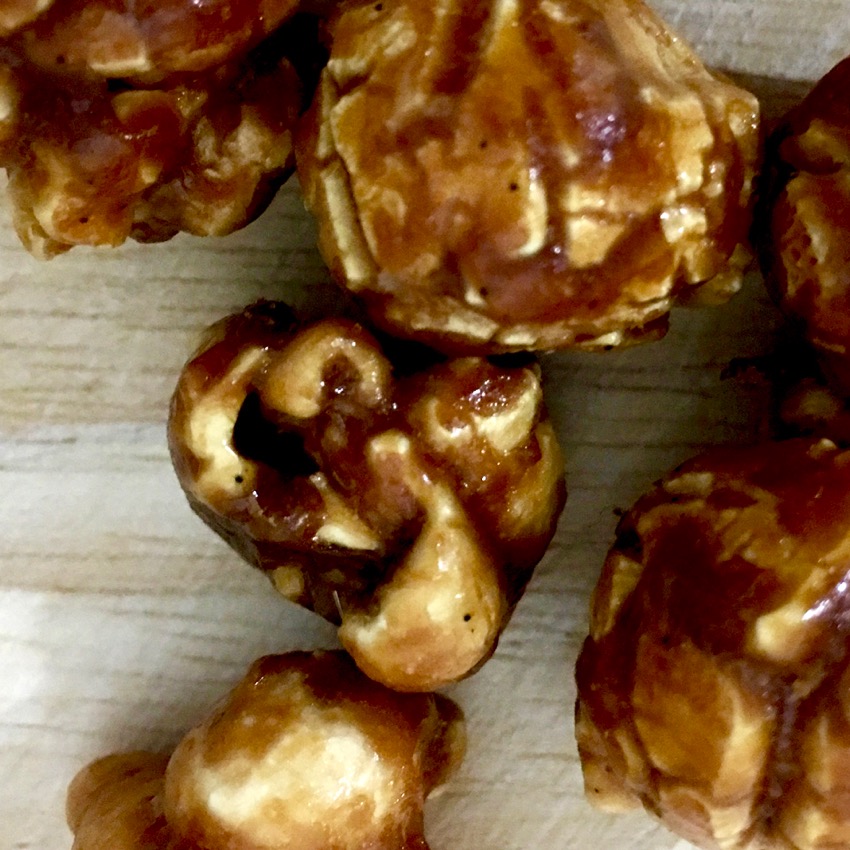 Pâtissserie 73 have a worthwhile product here and with each well-stuffed pack costing 175 baht, there will be a good demand. I tipped half a pack in a bowl and that was a little too much for me at one sitting (although I enjoyed it all). The rest I sealed in a plastic box: to protect from the ants here (and from me).
The setup is that orders may be placed via Pâtissserie 73 on Facebook or by phone (094-986-7373): cash on delivery. For orders outside of Bangkok I understand that a PayPal account has been set up.
Indulge.
Graham K. Rogers teaches at the Faculty of Engineering, Mahidol University in Thailand. He wrote in the Bangkok Post, Database supplement on IT subjects. For the last seven years of Database he wrote a column on Apple and Macs. He is now continuing that in the Bangkok Post supplement, Life.