By Graham K. Rogers
---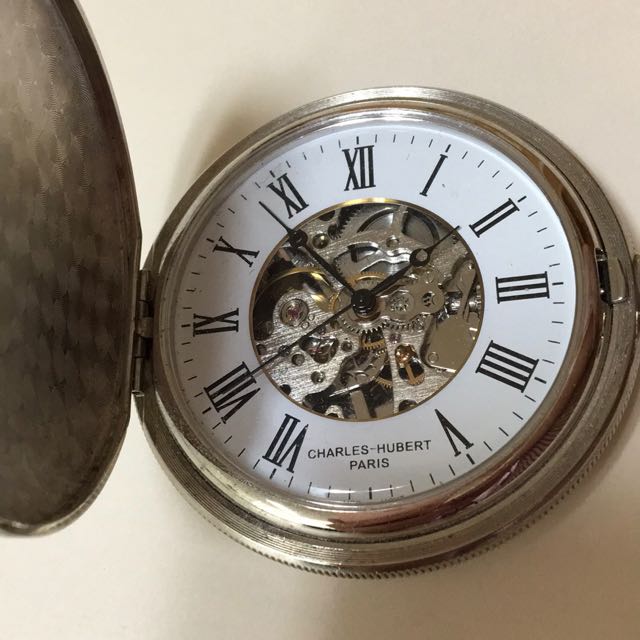 A couple of items of industry news concerning Apple: like a breeze that ripples the waters, but later turns into something more. First is the acquisition of more property in California. Apple has been doing a lot of that in the area in the last year or so, but this was a little more interesting because of the building's history.
A number of reports, including from Chance Miller on 9to5 Mac, tell us that the 70,000 square foot building had housed the former plant of semiconductor company Maxim Integrated Products. Before Maxim had it, the building was owned by Samsung. Will Apple search for skeletons in closets? As the new acquisition is just down the road from a 43-acre plot Apple bought a few months back, this is thought to be earmarked as a location for increased product-development, pre-manufacturing, and prototyping.

Across the Pacific in Taiwan, Mat Smith on Engadget tells us that work is going on in a lab opened by Apple with at least 50 engineers who are looking into advanced display technology for products. Workers from AU Optronics and Qualcomm have been recruited for research into OLED (organic light-emitting diode) displays. This is expected to help Apple in its never-ending examination of ways to make products slimmer: the displays could be thinner, lighter and more efficient
The iPhone 6s is already nice and thin; and I am enjoying the use of the camera. So is Nick Heer on Pixelenvy, who writes about his experience of travelling and photography with the device while on holiday in Indonesia. His comments on Photos - particularly image organisation - mirror what I have found.
I picked up some cases this week for the iPhones: Product (Red) for the iPhone 6s and iPhone 6s Plus; and a Smart Battery Case for the iPhone 6s. I expect one of the Product (Red) ones can go on my iPhone 6.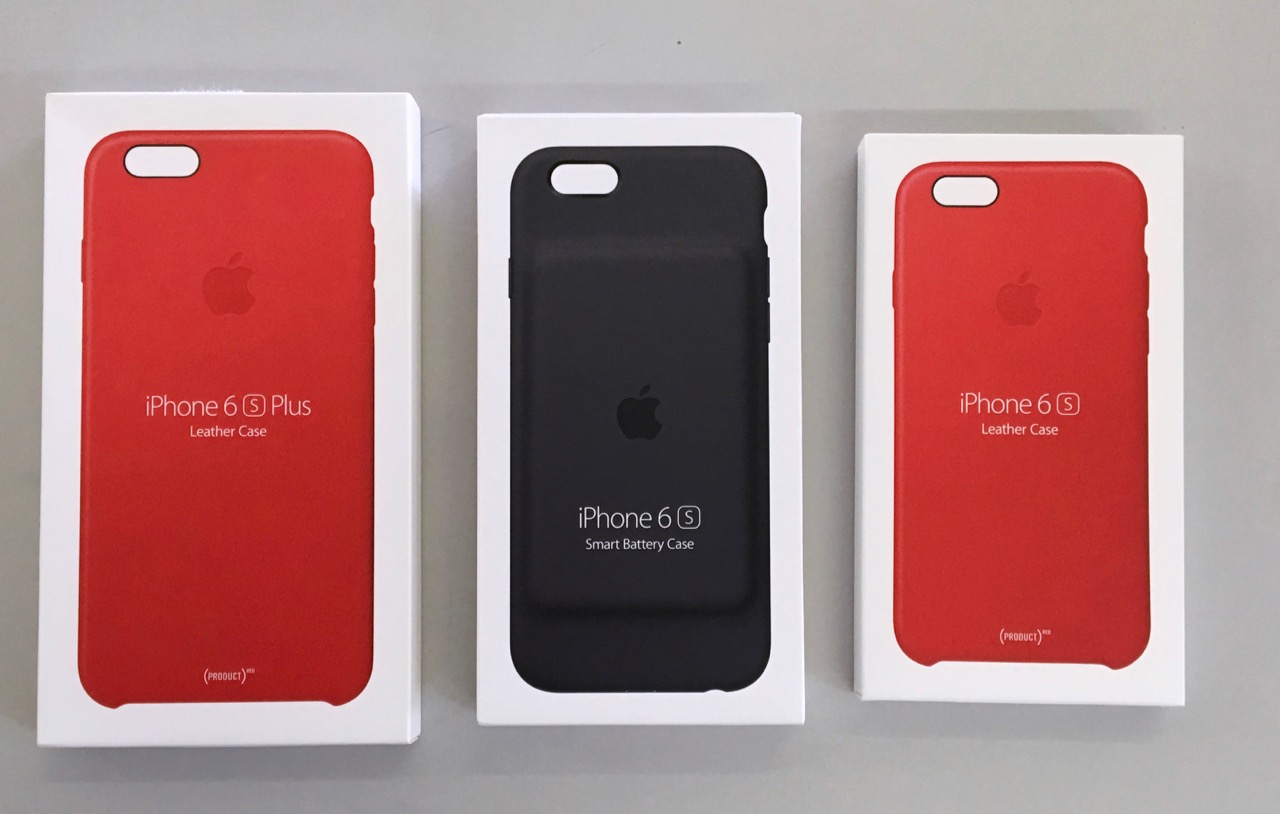 The SD Card Reader that I ordered over the weekend, was shown as not arriving for a few days, with 17-21 December on the Apple page for my account. But then on Wednesday I had an email from Apple to advise me of an actual delivery date.
Unfortunately when the message arrived to let me know that the device was being shipped, that was also in Thai, just like the helpful ordering pages; although I could guess more or less what it was about. I was able to confirm using the Transfire app on my iPhone that the device was on its way and should be arriving by Friday.
I also used the link for tracking, but the Apple site sent me to a UPS site that could not find the item. I remember trying UPS with something before. It needed me to login, accept all manner of conditions and ended up a total waste of time. I tried again as Safari remembered the login details; but the UPS site told me it was invalid. I wish Apple would stick to DHL for deliveries here.
I tried later on the Mac and this time had success: the delivery is on time (at Changi, Singapore) and will be delivered on Friday, by the end of the day. Define, "end".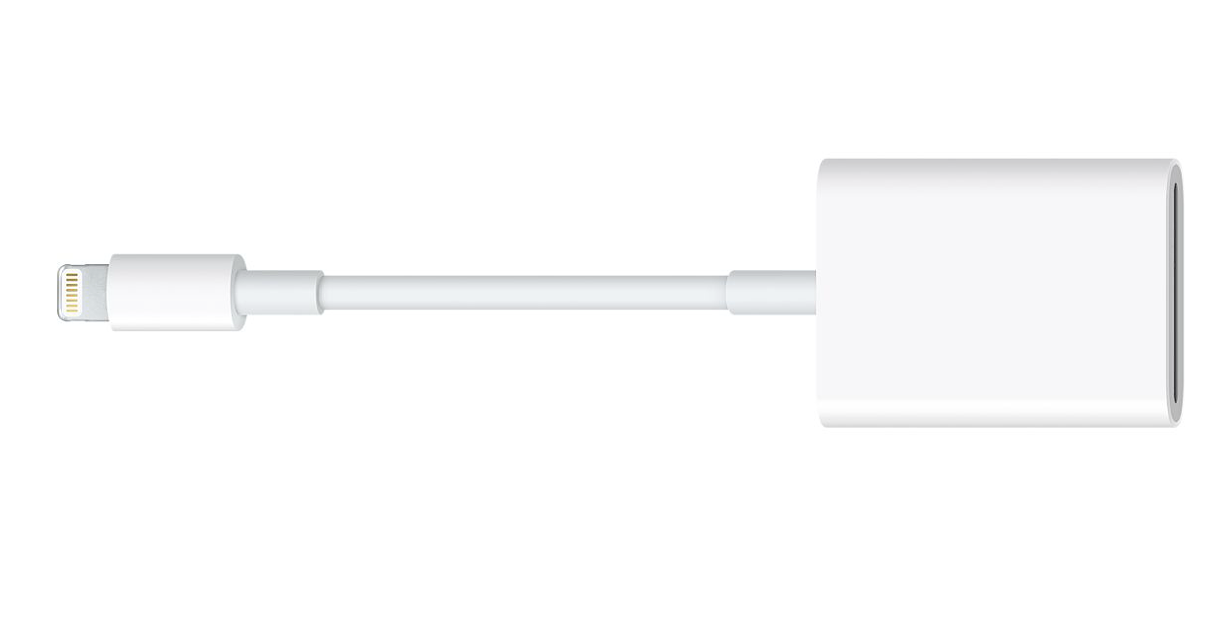 A couple of hints from the wrong analysts and Apple shares begin to fall again. This week, Katy Huberty of Morgan Stanley picked up on a report from an analyst in Asia that suggested orders from one supplier had fallen (or been reduced) so that obviously meant sales of iPhones would fall drastically in the new year.
Reports followed thick and fast, for example from Rob Price on Business Insider (UK) who uses superlatives like, "bombshell", "tumble", and "unrepeatable" (in terms of sales). But even with this worst-case scenario, growth is still predicted to be 2%. We have seen this type of joining the dots on several occasions before.
Also commenting on this, but in a far deeper analysis is Daniel Eran Dilger on AppleInsider. He makes the point (and several more) that similar data was used to prove that iPhone 5 sales were about to crash, when they ended up going through the roof; and Citibank were fined $30 million for insider trading. That seems to me what so many of these "Apple is doomed" rumors are about: talk the shares down, then make a profit when inevitably they rise again. As Tim Cook warned a couple of years back, Apple has so many channels (and switches orders between these as convenient) that trying to predict sales from these sources is bound to be wrong.
Dilger makes this point several times and cites the same analysts whose data is taken at face value by Wall Street and investors, some of whom keep getting burned. I have looked at this several times, particularly in the period Dilger refers to (2012-2013) when it was clear that Apple shares were being forced down: Why would Wall Street want Apple as a Broken Company?. I suspected at that time that the company was being softened up for some sort of boardroom coup and wondered about Carl Icahn, or revenge motives from Samsung, who just do not know how to lose: they are now taking the Apple Patents case to the Supreme Court.
By the time the Shareholders meeting rolled around in March of 2013, most of the silliness had been dealt with, although analyst Doug Kass was called out for using "groundless rumors" to force the share price down. I had already mentioned Kass a couple of times before (November and February 2013) in indentical contexts.

More Wall Street snake-oil: When Apple announced its iPhone Upgrade Program, predictions of the potential take-up were apparently way off, according to an item by Philip Elmer-DeWitt on Fortune. Citing Gene Munster's 15% guess, we are told that the reality is that 37% of those surveyed took this option which is basically a long lease with Apple Care+.
Why does anyone take any notice at all of Wall Street analysts?

I wrote a lengthy piece on the uses of metadata yesterday and just after posting, saw a link to another article on the US government's obsession with gaining access to encrypted data on smartphones. In an article on Bloomberg, Christie Smythe outlines FBI Director James Comey who rolls out the arguments we hear over and over that they must stop criminals and terrorists from exploiting the encryption technology in modern smartphones. I am not a terrorist and I don't know anyone who is, and I am generally law-abiding, but I have no desire to see my personal data in the hands of any government
With the record of protecting us so far (France, US, UK and elsewhere) there is no evidence that opening the doors to encrypted data of all users is going to make things any better: every time we are told that the authorities have stopped a certain number of attacks, there is another one. Nothing was known about Boston, Paris, London and a host of domestic attacks that the US don't like to label terrorism. Indeed, one is more likely to be killed by a policeman in the US than by a terrorist, especially if you are black.
The respected Jonthan Turley is quoted: "One of the reasons the government has received such skepticism from companies and consumers . . . is that it has spent the last two decades trying to strip every privacy protection from cellphones."

In the light of the way the US and UK are seeking to gain more control over certain parts of the internet, and the traffic that passes through it, it is hardly surprising to find that former members of the USSR, and China, are also expressing their views on what should or should not be allowed. Let me put that another way: how to control their citizens.
A number of examples came to light this week, starting with Josephine Wolff on Slate, reporting the requirement of the government in Kazakhstan that all its citizens install a "national security certificate" on all of their devices. The certificate is to be downloaded from a government source and this will probably give law enforcement a back door into each and every computer, smartphone or internet-connected besbarmak boiler.
Like other plans that are obviously about control of internet access by a country's people, this has drawn some flak; and like other countries, the government has backed down (for now) and the initial statement requiring the certificate has been removed. Like other countries, one expects the authorities are figuring out how they can slide it under the door by other means.
And thanks Shell for the autoplay video I did not want to view that eats my resources.

Not only are the Kazakhs seeking to control the use of devices that access the Internet, but the arch-enemies of freedom, China - who already have their infamous Great Firewall - want more. Or less, depending on how we look at the matter.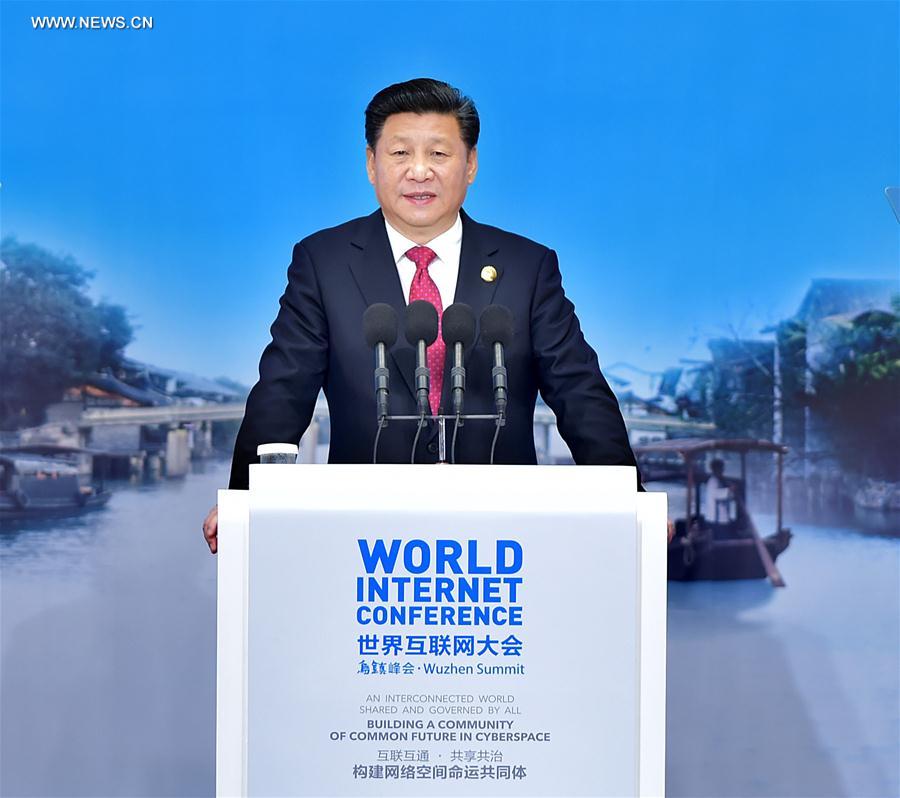 A BBC report I saw on Wednesday evening here, outlined a conference on the Internet being held in China currently: the 2015 World Internet Conference in Zhejiang. The President of China, Xi Jinping, making the keynote speech, suggested that all countries should be free to choose their own path: a phrase, fraught with implications.
Cyber sovereignty - control - is a national priority for all countries he implied. But this was really addressed to the invited countries, many of whom are not noted for free access. I later found an online report from the BBC that covers the main points.
Just look at Kazakhstan for example. Then there is Thailand's mooted single gateway; the Investigatory Powers Bill in the UK; and the "encryption must be banned" brigade, who do not realise the implications of what they wish for. We are all looking at a dismal future.

Taylor Swift - the artist who railed at Apple about payment for independents like her - was using an artist's work with no accreditation and certainly no payment. I first spotted this in a Tweet and thought it was rather unfair, even hypocritical. As Apple and Swift quickly made up and she now seems to be flavour of the month at Cupertino, it struck a number of people that stealing someone's work like this was not exactly a way to win friends.
After the artwork was removed, Taylor Swift's management agreed to pay a fee but on the condition that it was donated to charity: as if a starving artist is not charity enough. When I retweeted there were already just under 8,000 others who had done the same and over 5,000 likes. Christopher Hooton of the Independent included the point made in the Tweet that, "according to her team", there was (initially) no reason to pay for the Art as her endorsement is too "valuable". As to the stipulation that the fee must be donated, the artist asked the pertinent question, "would you agree to such terms from Apple, or Spotify?"

The ads sometimes appear on Facebook, they sometimes appear on my pages (thanks to Google) and there is no getting away from MacKeeper, software that I and many others believe is worth avoiding at any cost. Perhaps more-so now as Brian Krebs (Krebs on Security) writes about "a breach that exposed the usernames, passwords and other information on more than 13 million customers. . . ." Krebs calls it software that "many consider to be little more than scareware that targets Mac users" and a search on Google will show quite a few negatives, like
There are many more. Users should of course make their own decisions.

I wanted to add a photo to an email I was writing from inside Mail. I usually send images by email from within the apps, like Photos. It took me a moment or two to figure it out. On the top left of the message composition page, there is a series of icons. One is like a paperclip and I use that often for attaching a file. There are 5 other icons alongside, a couple of which are greyed out initially.

I ran the cursor over these until I got to the one that looks like a couple of paper sheets and the information showed me, "Show or hide the photo browser". That was the one. I clicked on that and a small panel appeared on the screen. In my case there were icons for Aperture, Photos, iPhoto and Photo Booth. A small triangle could be used to show the folders, and images available were displayed in the small panel. Highlighting one or more allowed me to drag them to the main body of the message, ready for sending.
Graham K. Rogers teaches at the Faculty of Engineering, Mahidol University in Thailand. He wrote in the Bangkok Post, Database supplement on IT subjects. For the last seven years of Database he wrote a column on Apple and Macs. He is now continuing that in the Bangkok Post supplement, Life.