By Graham K. Rogers
---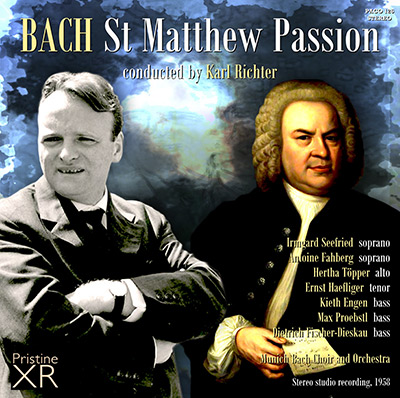 I occasionally step aside from the computer to listen to music. Once or twice a year I review a local concert although have not been moved recently to make my way to a performance. Much of my music collection was built on CDs I bought, starting during my 2-year stay in the USA in the mid-1980s. I have been able to add to that since I arrived in Thailand, although some of the best shops disappeared with the arrival of online sources.
While the iTunes store is my main source for all types of music these days, and I do subscribe to Apple Music, I have found a couple of other online sites that have some unusual offerings. I have downloaded some recordings from Classics Online, which not only had a large catalogue of classical music but also some excellent Jazz music (Stephane Grapelli, Miles Davis, Charlie Parker). The site has been superseded by Classics Online HD LL, which wanted me to register again and pay a monthly fee ($14.99 per month). Too much fuss. Not what I want. Time to move on.
Another site - and one that continues to work for me - is Pristine Classical, run by Andrew Rose, who remasters old recordings from a number of sources. One of my favourites is of a 16-year old Yehudi Menuhin and a stirring performance of Mozart's Violin Concerto No 7 recorded in 1932.

This week Pristine releases a 1958 version of the Bach St Matthew Passion, conducted by Karl Richter, remastered from stereo vinyl recordings which Rose considers superior to the CD release of this work in 1994. The Pristine use of XR remastering produces a more plaintive violin tone than the 1999 recording I have by John Eliot Gardner and the Monteverdi Choir. Soloists however, with a slightly slower rendition of the music, come across as powerful: drawing the emotions. As with other recordings I have bought from Pristine, the clarity makes it difficult to realise their age.
Among the well-known names are Dietrich Fischer-Dieskau, Max Proebstl, Irmgard Seefried and Hertha Topper. The choir - in this case the Münchner Chorknaben (under Fritz Rothschuh) along with the Munich Bach Choir.
There is a generous 12-minute sampler available for download (20.6 MB) while the full recording of almost 3 hours, 20 minutes, is available in three formats:
Stereo 24-bit FLAC (€45)

Stereo 216-bit FLAC (€27)

320 kbps Stereo MP3 (€21)

I used PayPal for my purchase and there was a discount (I have been to Pristine before) with my final bill for the MP3 (I am going to listen to this on an iPhone) being around 670 baht. The fairly slow download of some 454 MB was made available via an email that arrived within seconds of the payment being completed.
Graham K. Rogers teaches at the Faculty of Engineering, Mahidol University in Thailand. He wrote in the Bangkok Post, Database supplement on IT subjects. For the last seven years of Database he wrote a column on Apple and Macs. He is now continuing that in the Bangkok Post supplement, Life.