By Graham K. Rogers
---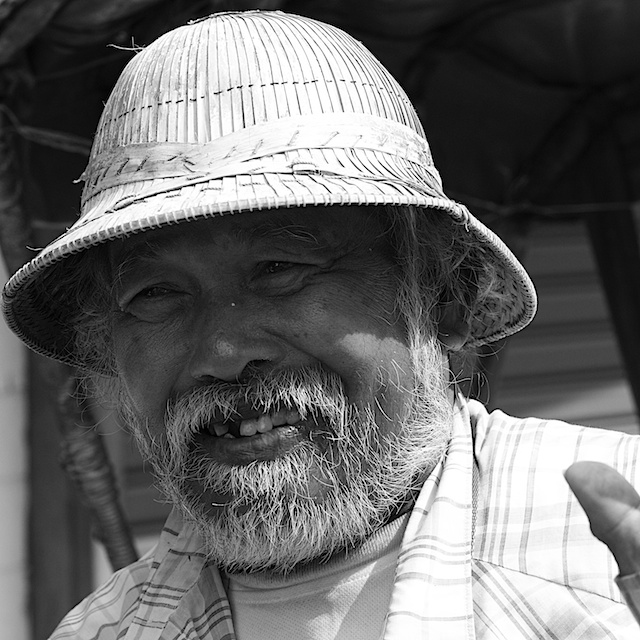 If you have not deleted Flash Player yet, do so now. Last week another critical vulnerability was revealed on versions for Windows, Macintosh and Linux. MacNN reports that Adobe expected to make an update available within a few days.
Fingers crossed should not be a security strategy.

Late on Tuesday an SMS from DTAC confirmed what I found on the Apple site for Thailand on Monday: the iPhone 6s is to be released here on Friday 30 October. DTAC are opening ordering on 23 October. Details are slightly sketchy right now, but users in Thailand can expect information on pricing and availability to be made available within the next few days.
As an aside, with the high sales that the rose-gold iPhone 6s has seen, particularly in Asian markets, another company decided to follow the lead again and also produced a pink gold phone. Of course, there is no trademark or patent on colours.

Next Tuesday, 27 October, Apple will announce its fiscal fourth quarter earnings at 2pm Cupertino Time (5pm New York). This is 4am here on Wednesday (21:00 GMT +7). After the announcements, there is always a question and answer session in which Tim Cook and Luca Maestri (CFO) do their best to fend off questions about future products. I expect there will be questions about the Apple Car, which may or may not exist. There will be a live audio webcast of the event at http://investor.apple.com.
Apple predicted (in earlier guidance) that 4th quarter revenue will be between $49 billion and $51 billion. Wall Street experts usually come up with their own predictions, penalising Apple when it fails to reach these, even if it reaches its own guidance. A Seeking Alpha report tells us, "Apple has beaten earnings estimates for the last four quarters. . . ."
Apple's guidance is higher than previous quarter results ($49.6 billion), but some interesting products have been released in the last few months, most notably the iPhone 6 which had sales of 13 million in its first weekend. A number of analysts were completely wrong in predicting that iPhone sales would be down, including Andy Hargreaves of Pacific Crest and Cantor Fitzgerald analyst Brian White who had claimed supplies were constrained. 13 million does not sound constrained to me.
Some of the iPhone 6s first weekend sales will be included in the Q4 2015 financial report, while some (for the Sunday and after) will be in the Q1 2016 report: there must be some slack there. Also, last week Apple expanded its stock grant program to all Apple employees (Philip Elmer-DeWitt, Fortune) , but even with this vote of confidence before the results are announced, some expect that the share price will still fall. It usually does when Apple announces good results.
If you think that makes no sense, I am with you.
iPad Pro and Apple Pencil - Image Compliments of Apple

The iPad Pro and the Apple Pencil were given FCC clearance last week so should be going on sale soon (Cam Bunton 9to5 Mac).

Last week, Apple announced updates to the entire iMac range. The iMacs come with either 21.5" screens or 27" screens. The 21.5" iMacs all have versions of the i5 processor (1.6 GHz, 2.8 GHz and 3.1 GHz) and 1 TB drives. The 3.1 GHz iMac costs 56,900 baht and has a Retina 4096 x 2304 display (4K). The others have 1920 x 1080 displays.
The three 27" iMacs all have 6th generation Intel quad-core i5 processors (3.1 GHz and 3.3 GHz with options up to i7 4.0 GHz). All have Retina 5K 5120 x 2880 P3 displays and are priced at 67,900, 74,900 and 85,900 baht, depending on graphics processors and hard disk.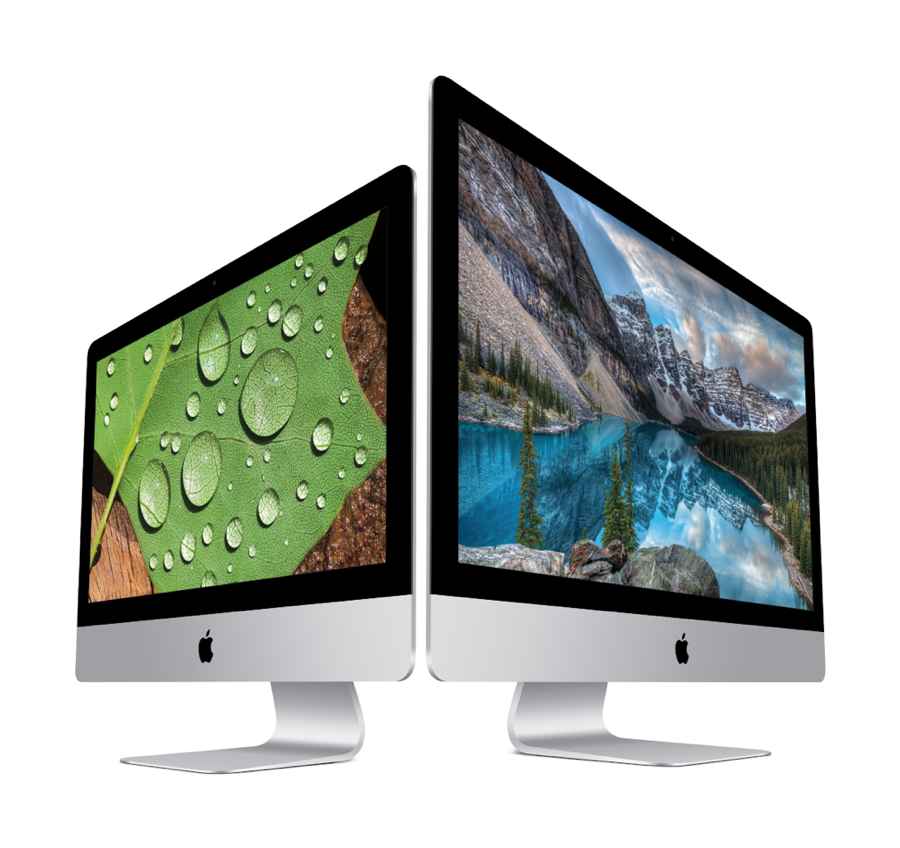 Updated iMacs - Image Compliments of Apple

Users can upgrade the 27" iMacs to 32 GB RAM from the standard 16 GB in the online store (if you can read the language) but kits will be available from OWC to upgrade to 64 GB. Like the MacBook Pro and Mac mini I have, the 21.5" iMacs cannot be upgraded, so (like me) if you want the maximum RAM (16 GB) select this option when purchasing.
Early reviews suggested the hard disks were a little slow and users will find the SSD options produce better performance: I have these on my Macs and the difference is significant when compared to older rotating disk technology. Some comments also expressed a little disappointment that the SSD component of Fusion drives is now only 24 GB.
It is not known when these new iMacs will be available here as yet. However, new keyboard, Magic Mouse and Magic Trackpad for these iMacs are also available separately: 3,700 for the keyboard (it can also be used with iPad, iPhone and Apple TV), 2,900 for the mouse and 4,900 baht for the Magic Trackpad. iStudio stores expect to have these in about 2 weeks.

Keyboard, Magic Trackpads and Magic Mouse - Image Compliments of Apple

Last week iMovie was updated and (among new features) this can now create 4K movies. Also updated were iWork applications for the Mac and iOS. All now provide support for files made in earlier versions; for Split View in El Capitan; and improved VoiceOver support. On the Mac, Keynote now has 33 themes in standard and wide-screen formats. Better export to PDF and PowerPoint formats, plus other improvements to PowerPoint compatibility.
Numbers sees several new features, such as better spreadsheet views on iOS and Android devices, better Excel compatibility and improved exports for PDF and Excel. Pages also has a number of improvements. Some are similar to the changes made for Keynote. There is better compatibility for Word formats and improved export for Word, ePub and EndNote. iWork for iCloud is no longer beta.

I mentioned recently that Pixelmator was due to be updated and the new version arrived this week, with an extension for Photos. I was disappointed however that this only covered certain new distortion tools - Warp, Bump, Pinch, Twirl Left, Twirl Right - and not the full editing features.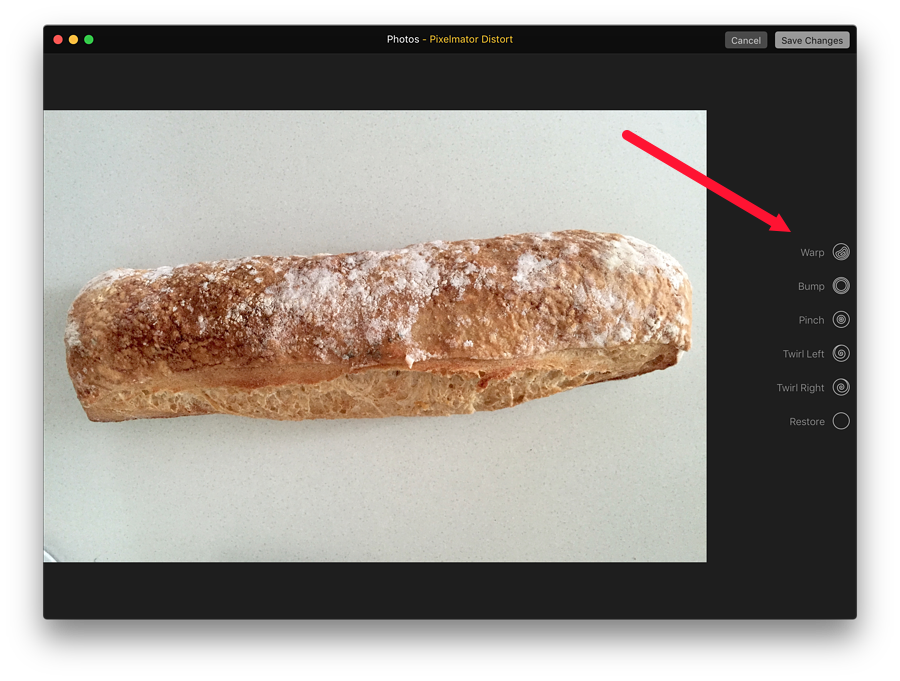 Graham K. Rogers teaches at the Faculty of Engineering, Mahidol University in Thailand. He wrote in the Bangkok Post, Database supplement on IT subjects. For the last seven years of Database he wrote a column on Apple and Macs. He is now continuing that in the Bangkok Post supplement, Life.