By Graham K. Rogers
---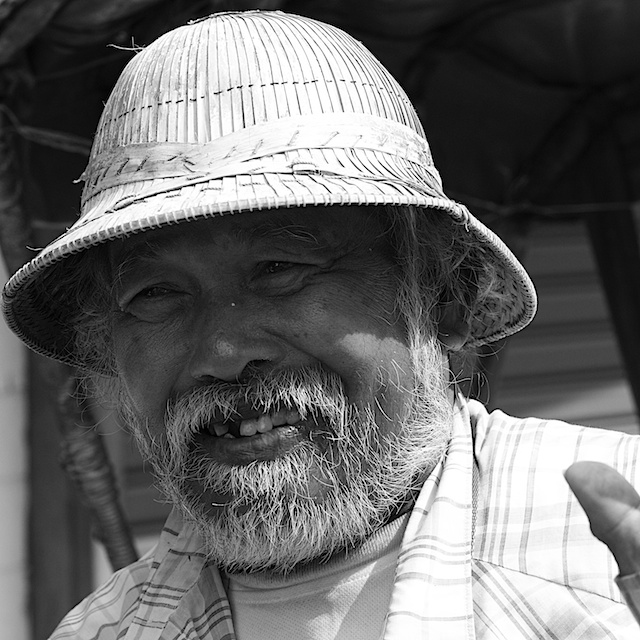 Last Wednesday, not only was there the expected update to OS X, with El Capitan, but version 9.0.2 of iOS 9 was also released and my iOS devices were updated quickly. The first download of El Capitan for my MacBook Pro failed and I had to start again. I also downloaded an update for the MacBook. I left the downloads running and when I came back from lunch, they were ready to roll. I installed the new OS X on two machines at the same time and both were good.
Both the MacBook and the MacBook Pro showed downloads of 6.08 GB. It was slow. Before running the installer on the Macbook Pro, I copied the file to external media as I want to put this on rescue disks (hard disk and flash drive).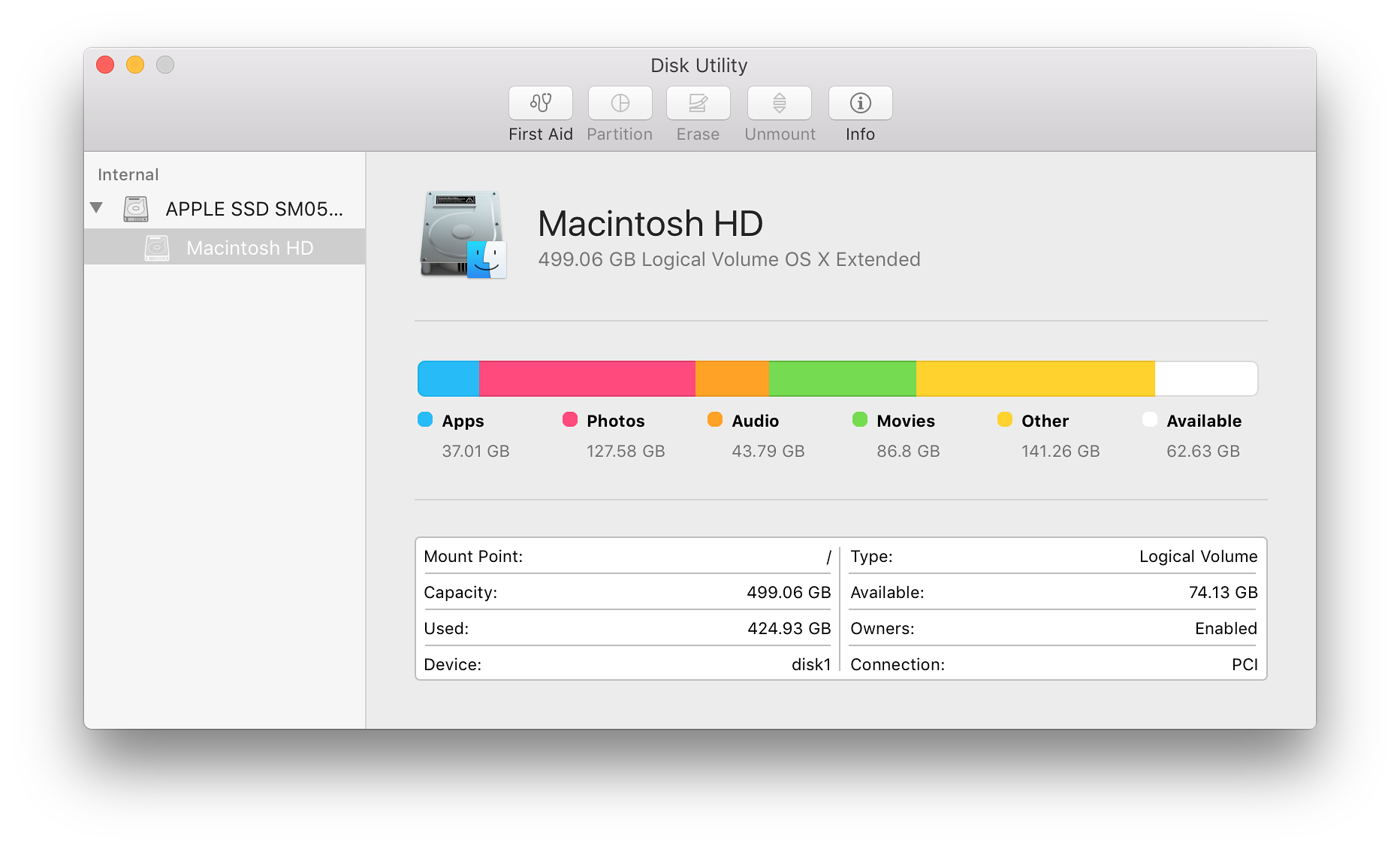 New Disk Utility in OS X, El Capitan

There have already been scores of reviews and comments written. It looks like Yosemite, but changes with the way files are handled, for example, may not be obvious to users. One visible change concerns Disk Utility: the application for repair of the disk. This has a redesigned panel but the repair of system preferences has been removed. That now occurs in the background.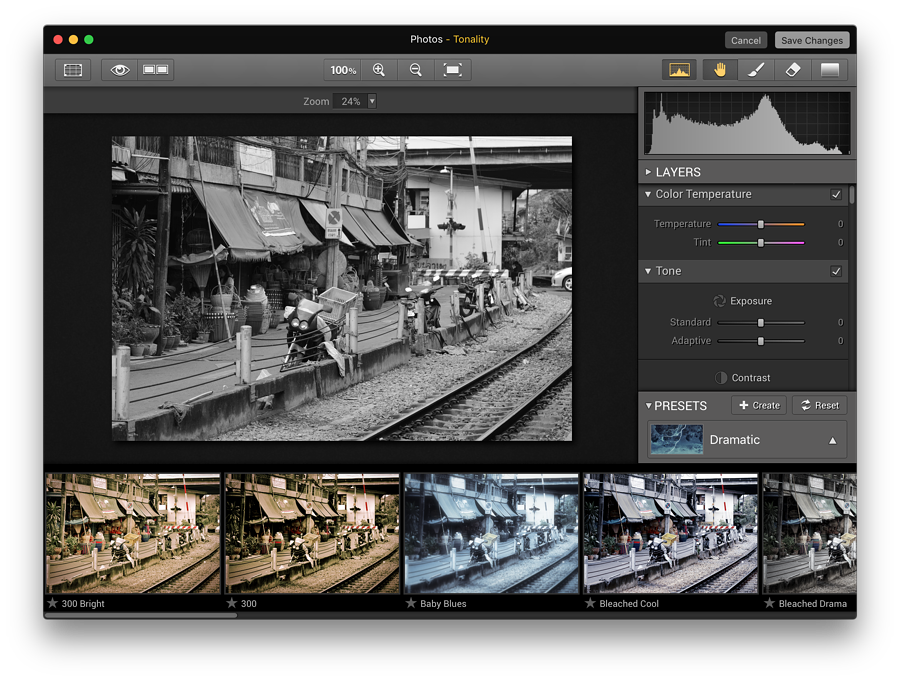 Tonality in Photos on El Capitan

A process in Mail borrowed from iOS allows deleting of a messaging using a sideways swipe on the trackpad. Another plus in El Capitan is the return to extensions, allowing 3rd-party developers to add features to applications like Safari. At the weekend, Macphun updated 4 of their graphics applications to take advantage of this. I was so pleased with the way Tonality worked within Photos, that I downloaded Intensify and was even more pleased.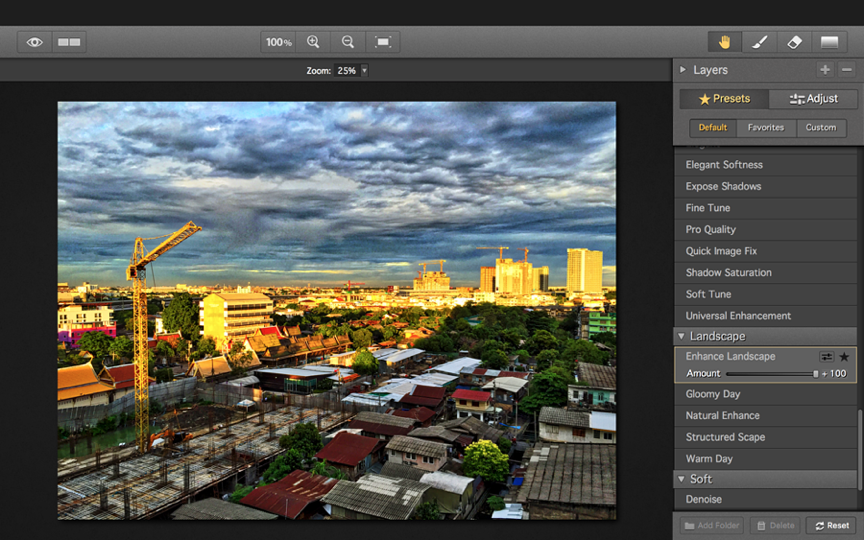 Intensify in Photos on El Capitan

Some who updated may find that the new Split-screen feature is not working. Make sure that "Displays have separate spaces" is checked in Mission Control (System Preferences). This will need the user to logout before it becomes active.

With the iPhone 6s hitting the streets last week, there was confirmation that the 7000 series aluminium used by Apple may indeed be intended to make sure, once and for all that iPhones don't bend. Other examinations found two A9 processors: one from TSMC and the other from Samsung whose thinner chip uses a fabrication processes it was convicted of stealing from TSMC.
Many features were found in the usual iFixit teardown, including new gaskets that assist waterproofing. Several online rumours suggested that the iPhone is waterproof. In short don't try; this may just be extra protection for heavy rain.

Unfortunately iFixit was red carded by Apple when it tore down a new Apple TV provided for development purposes and put it online. As with any such program (I sign non-disclosure agreements sometimes), there are embargoes on publishing information. Apple withdrew the developer account and as a knock-on effect, the iFixit app was removed from the App Store.
There was some concern that this could have an ongoing effect, but more AppleTV developer kits were released at the weekend.

Apple announced that sales of the iPhone 6s models for the first weekend were 13 million. As the figure included sales in China some analysts were critical. The same analysts were critical last year when opening weekend sales of the iPhone 6 were announced that did not include China.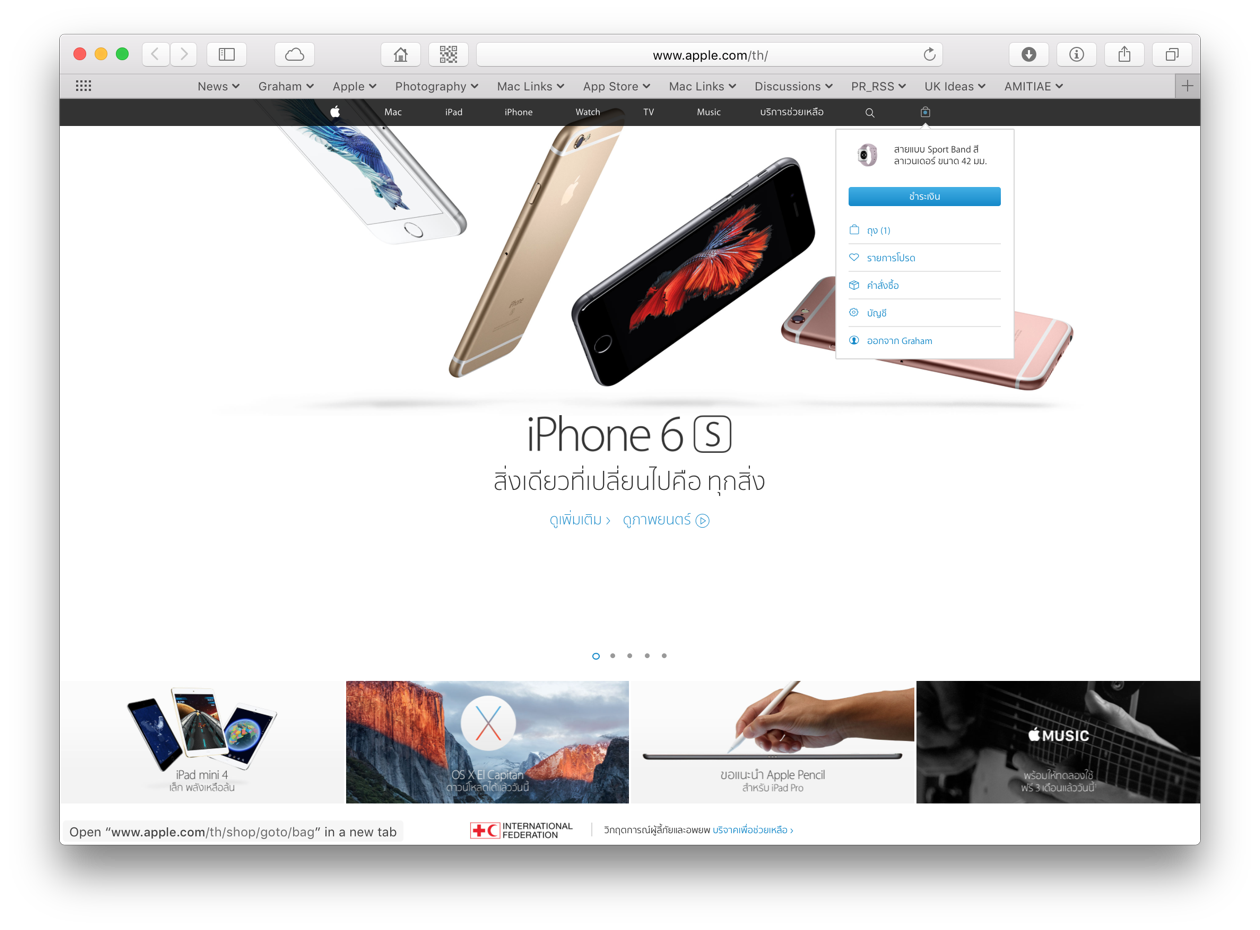 A number of analysts had it completely wrong and had predicted that iPhone sales would be down, including Andy Hargreaves of Pacific Crest and Cantor Fitzgerald analyst Brian White who claimed supplies were constrained a couple of weeks ago.

A short time ago, Apple reorganised online purchasing and brought the Apple Store into the main website. Users could browse products and in one click make a purchase. There had been separate Thai and English pages here, but English ones disappeared, so anyone unable to read Thai now has problems buying items online from Apple.
I had used the online store often, particularly to configure new Macs, which were delivered within a few days. An iStudio takes longer (I was quoted three weeks once). For those in the provinces, the online store made a lot of sense with free delivery over 2,000 baht.
Unless visitors here (and thousands do work here) can read Thai, or have friends who can do it for them (I hate that, especially when it had been possible), trying to buy something online is like walking through a thick fog.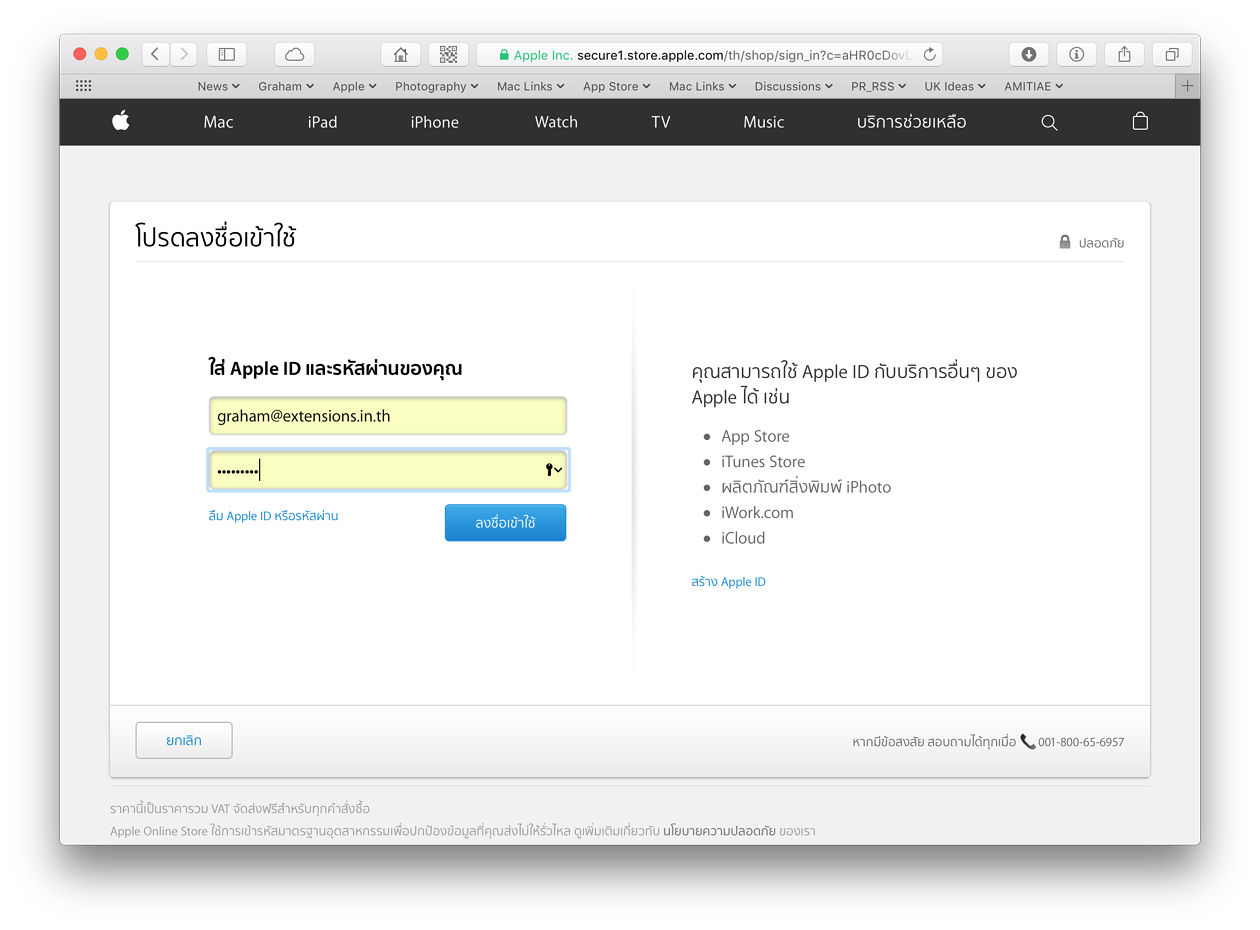 With an English language page (such as the US site) open, I can almost follow the ordering procedure through most of the way. Many entries are automatically completed because I have an account; but not the Changwat; and the pull-down buttons are all in Thai. On bills from Apple for iCloud and Apple Music that arrived this week, my address is in English.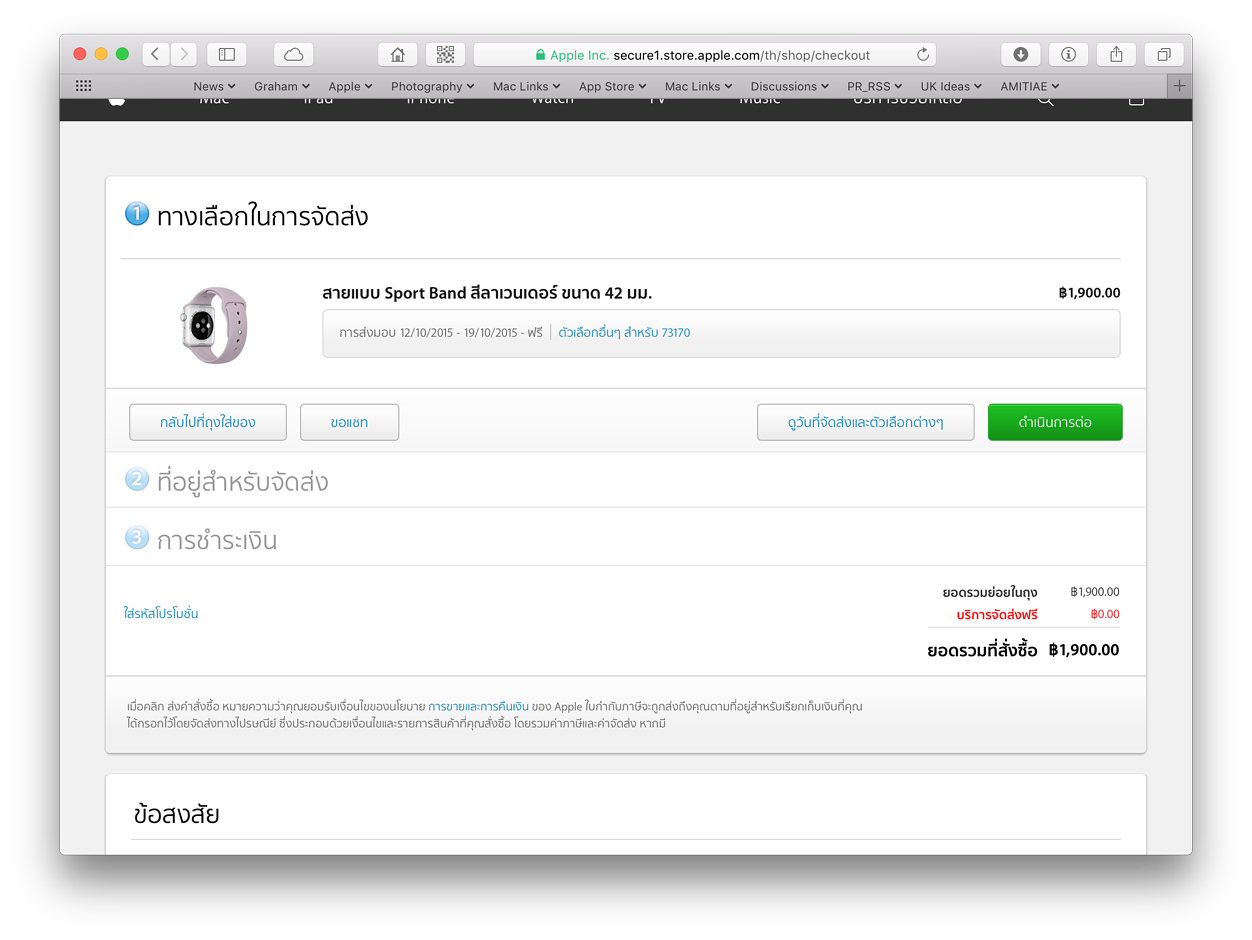 Fortunately, because I see cars from Nakhon Pathom every day I can select the right entry (slowly), but then buttons come live for me to select Phutthamonthon; then Salaya. All in Thai. With the iPhone 6s coming soon, I want to make sure I have bought the right model and colour before parting with my cash.
When the address is changed, details on the iTunes app store have to be re-entered and credit card details may not match. A local user bought an Apple Watch, an app, then a second Apple Watch for his wife and had to make the entries for address information each time.
In the meantime, there is a phone number English-speakers can use to make orders: 001-800-65-6957.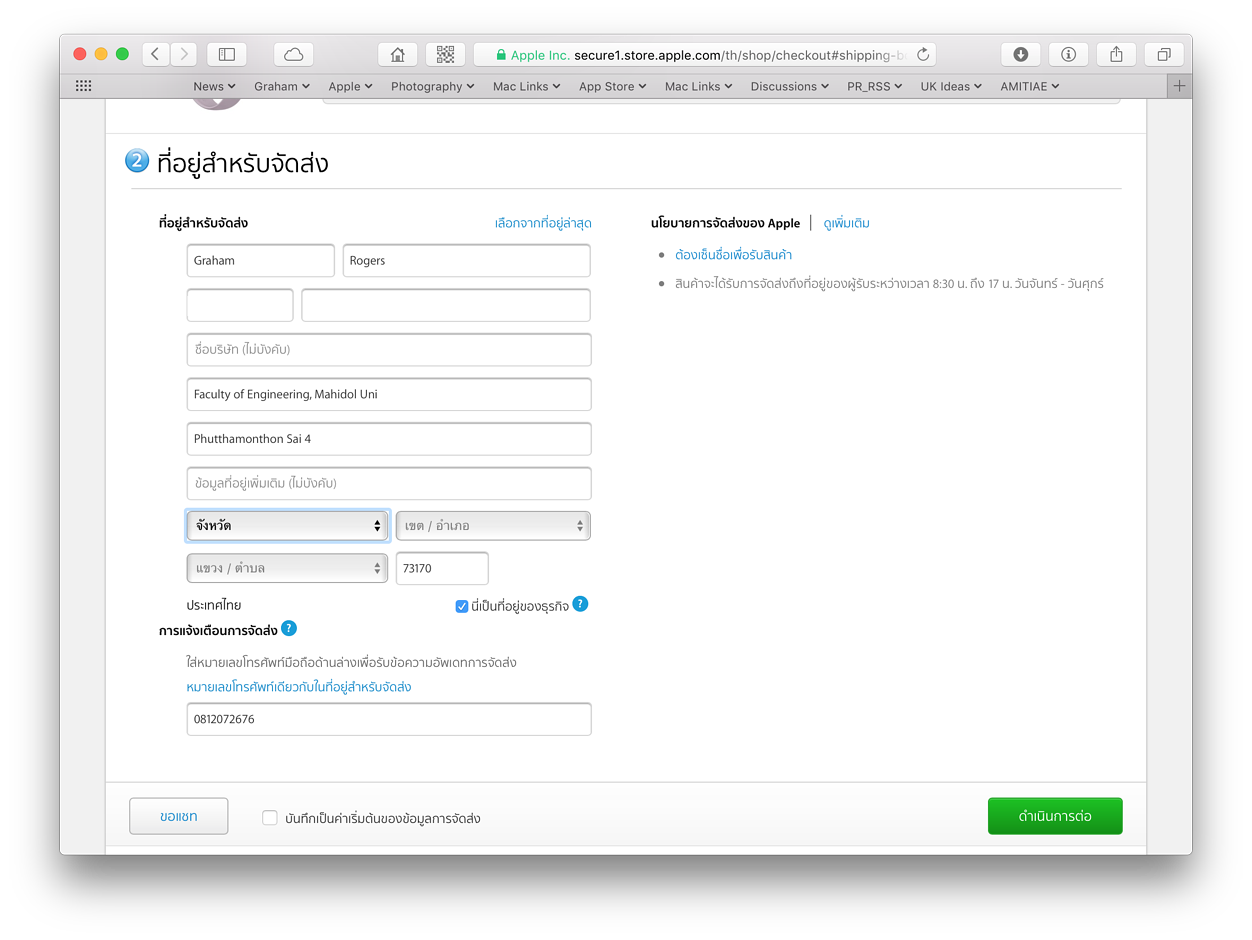 As one local user who has also tried to buy items from the store recently said, "It doesn't make sense to have to try that hard to give a company my money. Especially when it used to be easy."
See also:
About OS X 10.11 'El Capitan' and Permissions Fixes (Topher Kessler, MacIssues)

A Closer Look: not all iPhone 6s models are necessarily created equal (MacNN)

Cassandra: Series 7000 Aluminum in iPhone 6 and iPhone 6s

Macphun, Tonality and Intensify: El Capitan, Photos Extensions



Graham K. Rogers teaches at the Faculty of Engineering, Mahidol University in Thailand. He wrote in the Bangkok Post, Database supplement on IT subjects. For the last seven years of Database he wrote a column on Apple and Macs. He is now continuing that in the Bangkok Post supplement, Life.